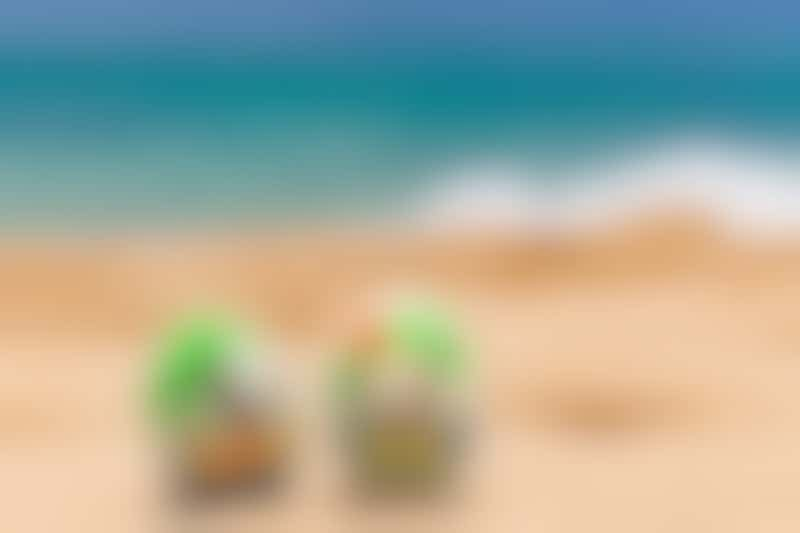 Easter vacation cruises (Photo: Zhukova Valentyna/Shutterstock)
Easter arrives particularly late in 2017 (Easter Sunday is 16 April), which means there's a greater chance of getting a warm(er) climate on a Mediterranean -- and dare we say Northern European -- cruise. A huge plus for those seeking a cruise departing from the U.K.
There's another bonus for cruisers who prefer their ships free of kids -- the school term begins immediately after Easter, so families will not be able to take to the seas for an Easter escape without cutting it fine.
If you don't fancy heading too far from familiar shores this is the perfect time to visit the Canary Islands or the Mediterranean, where ports are enlivened with blossom-clad trees and early flowers add a splash of colour. Nowhere is this more evident than Madeira -- the island of eternal spring. As for Spanish, Portuguese and Italian ports, these can be savoured before the hoards of tourists descend.
Here's our selection of the best cruise lines offering Brit-popular cruises over Easter that are guaranteed to beat the post-winter blues.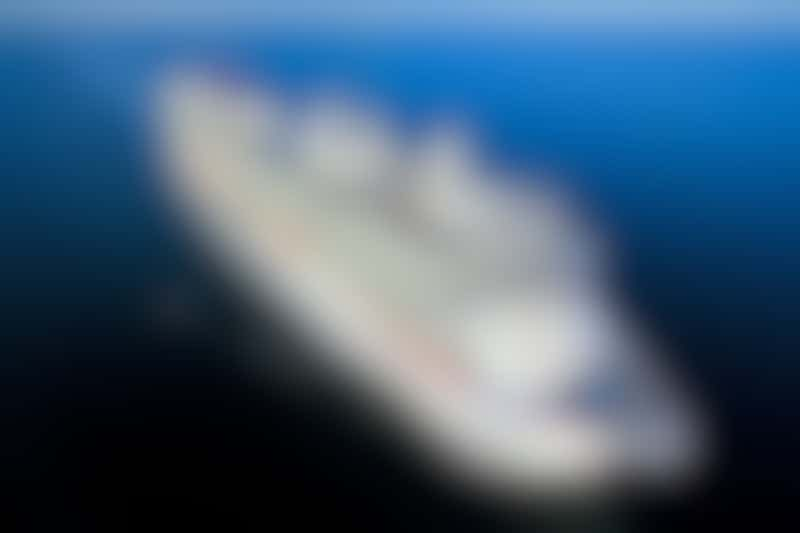 P&O's Britannia at Sea (Photo: P&O Cruises)
P&O Cruises
During the Easter holidays the P&O fleet is deployed across the globe. Oriana -- which has just received a top-to-toe makeover -- is heading from Southampton on 11 April for a 12-night cruise to Santander; El Ferrol; Oporto; Cadiz; Gibraltar; Lisbon and La Rochelle. Aurora will be returning to Southampton from San Francisco at the end of a world cruise. This 25-night voyage, departing on 28 March, calls at San Diego; Cabo San Lucas; Puerto Quetzal; Panama Canal; Cartagena; St Lucia; Barbados and Ponta Delgada (Azores). Oceana is undertaking a 14-night fly cruise sailing round trip from Valletta in Malta on 6 April and calling at Dubrovnik; Split; Venice; Messina; Malta; Civitavecchia (for Rome); Monte Carlo; La Spezia and Ajaccio. This cruise is also available as two seven-night cruises from Valletta departing on 6 April and 13 April. Arcadia is offering a 22-night cruise from Dubai to Southampton departing on 5 April. This world cruise sector visits Abu Dhabi; Aqaba; Suez Canal; Port Said; Crete (Heraklion); Athens (Piraeus); Malta and Lisbon. Ventura embarks on a 17-night cruise from Southampton on 9 April heading to Palma; Souda Bay (Greece); Mykonos; Athens; Santorini; Katakolon and Gibraltar. Azura has a 14-night sailing from Southampton on 2 April which has been designated a "Strictly Come Dancing" cruise. It returns to Southampton on Easter Sunday having called in to Valencia; Barcelona; Cannes;
Civitavecchia (for Rome); Ajaccio; Cartagena and Gibraltar. Britannia has a two-night Taster Cruise to Bruges from Southampton on 14 April before heading off on Easter Sunday on a 14-night voyage to Cadiz; Barcelona; Monte Carlo; Civitavecchia (for Rome); Naples; Cagliari and Gibraltar.
---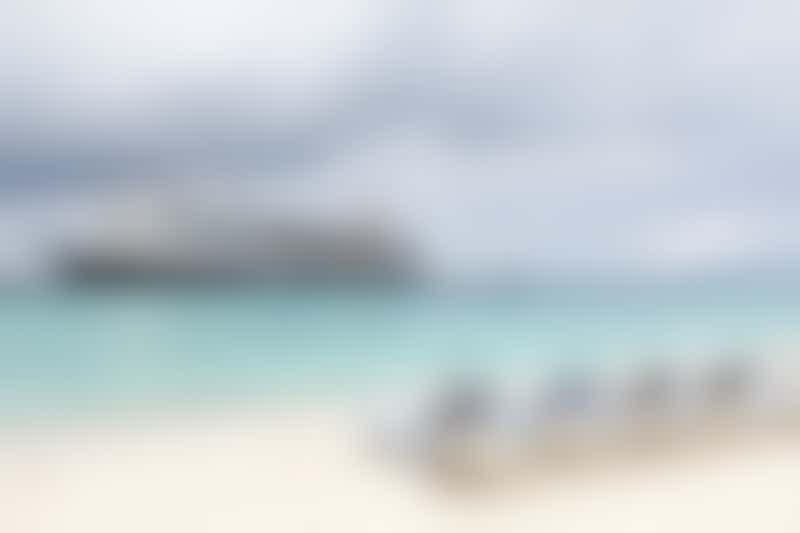 Braemar in Grand Turk (Photo: Fred. Olsen Cruise Lines)
Fred. Olsen Cruise Line
Cruises over Easter include Fred. Olsen's 33-night Temples, Tombs & Tropical Islands voyage that's the last part of Black Watch's annual world cruise. Setting sail from Singapore on 19 March, the itinerary includes: Port Klang (Kuala Lumpur); Phuket; Sri Lanka: Maldives; Salalah (Oman); Safaga (Egypt); Sharm El Sheikh; transit of the Suez Canal; Alexandria; Valletta and Malaga. Braemar departs Southampton on 10 April on an eight-night Scenic Fjords of Norway cruise -- a sailing that heads to rarely visited fjords as well as Bergen; Flam and Eidfjord. With a rare departure from Falmouth, Boudicca embarks on a 16-night Discovering the Amalfi Coast voyage on 13 April which sets the compass to Cartagena; Palermo; Amalfi; Capri; Civitavecchia (for Rome); Sorrento; Olbia and Portimao. Balmoral has a 17-night Islands of the Mediterranean cruise from Southampton, departing on 5 April that calls at El Ferrol; Ibiza; Mahon; Ajaccio; Olbia; Palermo; Palma; Cartagena and Lisbon.
---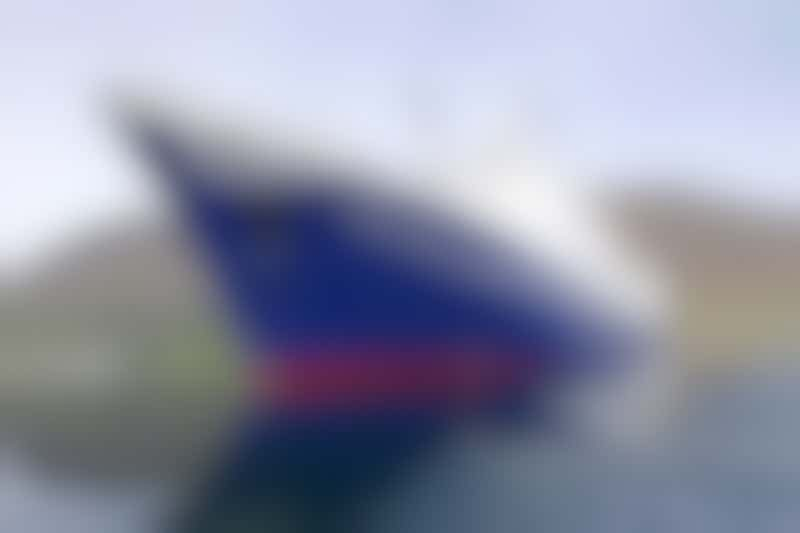 MV Marco Polo (Photo: Penzance/Cruise Critic member) taken by Cruise Critic member Penzance on a cruise onboard CMV's Marco Polo
Cruise and Maritime Voyages
Easter cruises on this adults-only line include a 22-night sailing on Astor which departs Cape Town on 1 April bound for Tilbury and calling at Walvis Bay (Namibia); St Helena; Las Palmas; Casablanca and Lisbon. Astoria heads north from Tilbury on 11 April for a seven-night Majestic Fjords cruise to Amsterdam; Eidfjord; Hardangerfjord; Sognefjord; Flam and Bergen. On 4 April  Marco Polo heads from Avonmouth on a 15-night Springtime in the Azores and Madeira cruise to La Corunna; Horta, Praia da Vitoria and Ponta Delgada in the Azores; Funchal; Lisbon and Leixoes. The company's flagship Magellan is heading back to the U.K. from Singapore on a 34-night cruise which departs the Lion City on 1 April. This port-intensive itinerary includes Port Klang (Kuala Lumpur); Penang; Phuket; Chennai; Colombo; Male (Maldives); Salalah (Oman); Safaga (Egypt); Aqaba; transit of the Suez Canal; Ashdod (Israel); Valletta; Gibraltar; and Lisbon before docking at her home port of Tilbury.
---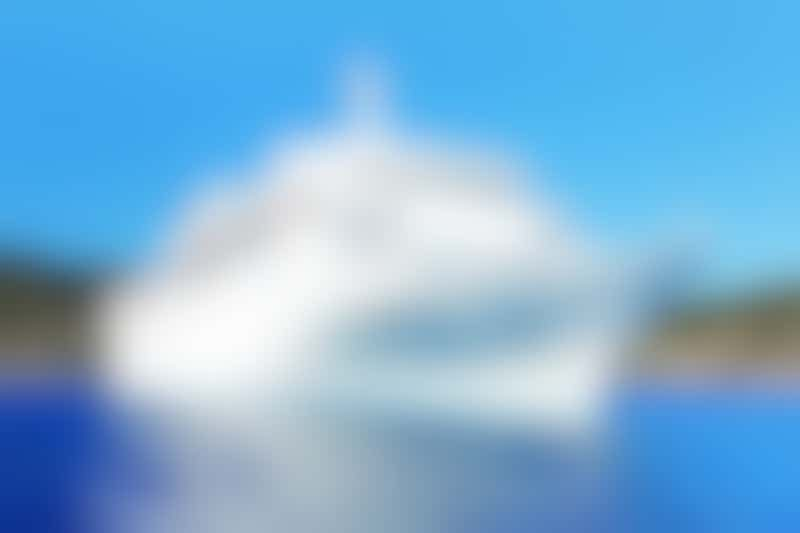 Thomson Dream at sea. (Photo: Thomson Cruises)
Thomson Cruises
Couples and families can take advantage of a huge selection of Thomson itineraries from a range of ports and airports around the U.K. There's also a vast array of cruise-and-stay options in the Mediterranean, and Caribbean. Over the Easter weekend Thomson Celebration is sailing on a seven-night Spirit of Iberia fly-cruise from Malaga on 9 April to Lisbon; Portimao; Casablanca; Cadiz and Gibraltar. There is also a seven-night Continental Coasts fly-cruise from Malaga on Thomson Celebration departing Malaga on Easter Sunday, 16 April, which visits Mahon (Minorca); Marseilles; Barcelona; Valencia and Cartagena. TUI Discovery is offering a seven-night Tropical Delights fly-cruise from Bridgetown, Barbados on 9 April, which has a port-intensive itinerary including Oranjestad (Aruba); Willemstad (Curacao); Kralendijk (Bonaire); St George's (Grenada) and Castries (St Lucia). Thomson Sprit has an interesting seven-night fly-cruise from Limassol on 12 April -- this Aegean Titans voyage calls at Kusadasi (Turkey); Piraeus (for Athens); Aghios Nikolaos (Crete); Rhodes and Alanya (Turkey). The Island Explorer seven-night fly-cruise on Thomson Majesty sets sails from Las Palmas on 14 April calling at Funchal (Madeira); before heading to the less-visited Canary Islands of Santa Cruz de la Palma; El Hierro and La Gomera. Thomson Dream is positioning from Jamaica to Corfu over the Easter period.
---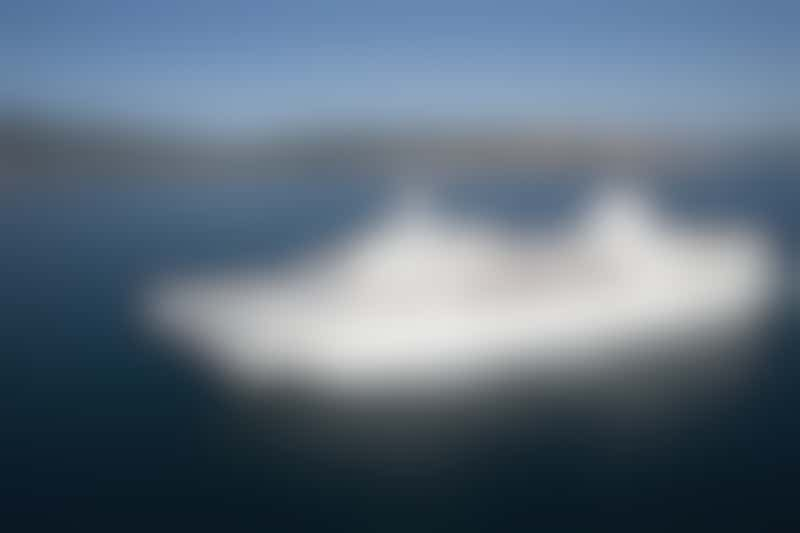 Aegean Odyssey (Photo: Voyage to Antiquity )
Voyage to Antiquity
This niche one-ship cruise line is very popular with British travellers with inquiring minds who are looking to get more of an education out of their cruise holiday. The 378-passenger Aegean Odyssey embarks on the 12-night Mediterranean Islands voyage from Athens to Malaga on Easter Monday, which this year falls on April 17. The journey marks the ship's maiden call to Catania in Sicily, as well as call at Santorini, Heraklion and Crete in Greece; Valletta in Malta; Palermo and Trapani, also in Sicily; before landing in Malaga. While the itinerary is port intensive for the first week, the latter half of the cruise features two consecutive sea days (there's also one between Greece and Malta), meaning there's time for relaxation -- as well as more enrichment -- while onboard.