Carnival Valor might not have all the bells and whistles of its fleetmates, but it's still a fun ship to spend a week on. There's plenty to do and lots to eat on this 2,984 passenger vessel; feel free to do as much or as little as you want. Need some suggestions to get your planning started? We've got five cruise tips to help you make the most of your Carnival Valor vacation.
---
Tip 1: Lighten Up on the Water Slide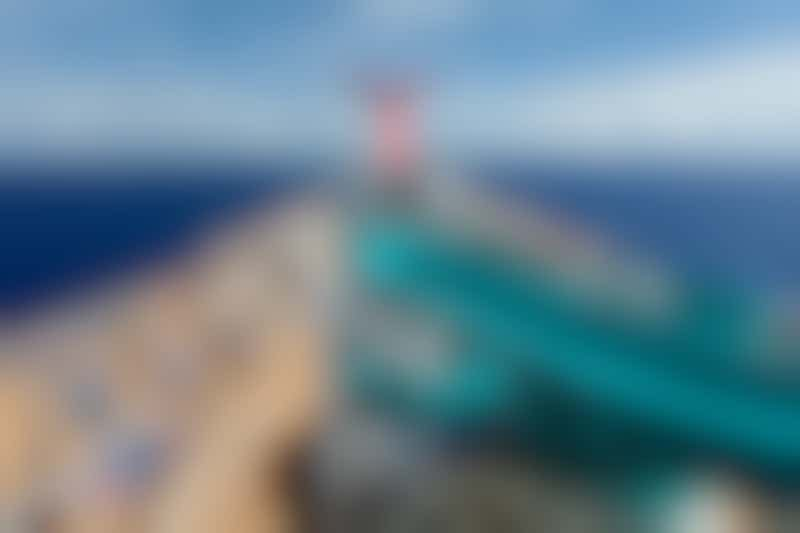 The Twister Waterslide on Carnival Valor (Photo: Cruise Critic)
Sure, you might end up competing with a gaggle of school-age kids to get to the top of it, but what's more fun than slip-sliding down a 214-foot twisty water slide? Leave being an adult on the dock and get ready to splash down.
---
Tip 2: Have a Burrito for Breakfast
Tired of scrambled eggs and waffles for breakfast? Don't want to jostle with dozens of other people at the breakfast buffet? Then head to the pool deck for something a little different. BlueIguana Cantina offers breakfast burritos that are an excellent -- and much faster -- alternative to the buffet and main dining room. This poolside taqueria is open early -- usually from about 7 to 7:30 a.m. -- and serves breakfast burritos and arepas. The best part: They're free.
---
Tip 3: Catch a Parade
Whether you've got kids or not, the Seuss-a-Palooza parade is a fun time for all. Usually held once per sailing on a sea day, the parade gives kids (and adults) permission to dress up, act silly and interact with Dr. Seuss' most beloved characters, including the Cat in the Hat, Sam I Am, Thing 1 and Thing 2. Don't have kids? Not a problem -- you'll have almost as much fun watching as the parade goes by. We bet you won't be able to resist smiling.
---
Tip 4: Indulge in a Slice of Pizza
Pizza Pirate is a popular eatery, often mentioned in Carnival Valor reviews on Cruise Critic. Open 24 hours, this venue is where you'll find pizza bakers tossing dough during the day to create a variety of pies that are provided free of charge to passengers. Five types of pizza are available: margherita, Funghi (mushroom), prosciutto, pepperoni and Quattro Formaggi (four cheese). Gluten-free pizza is available upon request.
---
Tip 5: Take a Late-Day Nap in Serenity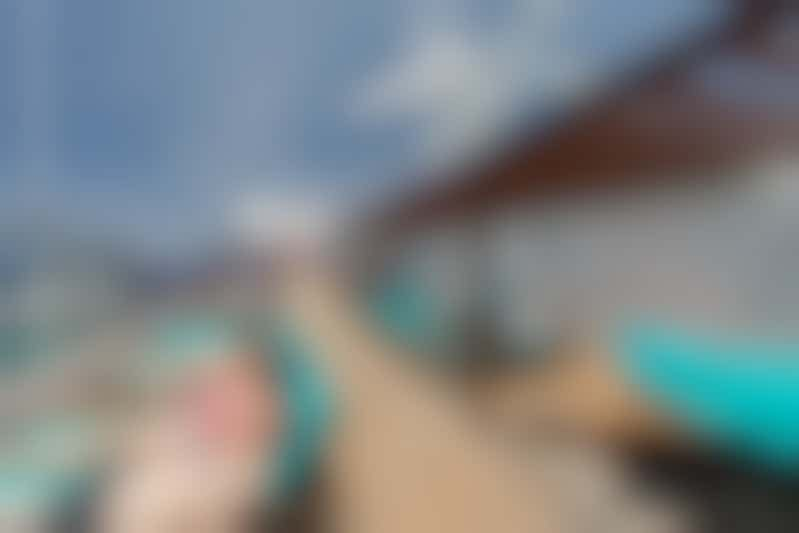 Serenity on Carnival Valor (Photo: Cruise Critic)
The two-deck adults-only Serenity is a great place to take a load off in relative peace and quiet. But it can get pretty crowded, and the prime clamshell loungers and hammocks are pretty much fully occupied by 9 a.m. But if you can wait until the late afternoon, when many people are returning to their cabins to get ready for an early dinner or meet up with friends at the bar for drinks, you'll be able to snag a comfy spot for an afternoon dip in the pool, followed by a snooze.