Regular refurbishments to Caribbean Princess keep the 2,670-passenger ship fresh, and it features some spaces available only on Caribbean Princess. Whether you're onboard for a one-week cruise in the Caribbean or an almost two-weeker in Europe, these tips can help you make the most of your Caribbean Princess cruise.
---
Tip 1: Don't Skip the International Cafe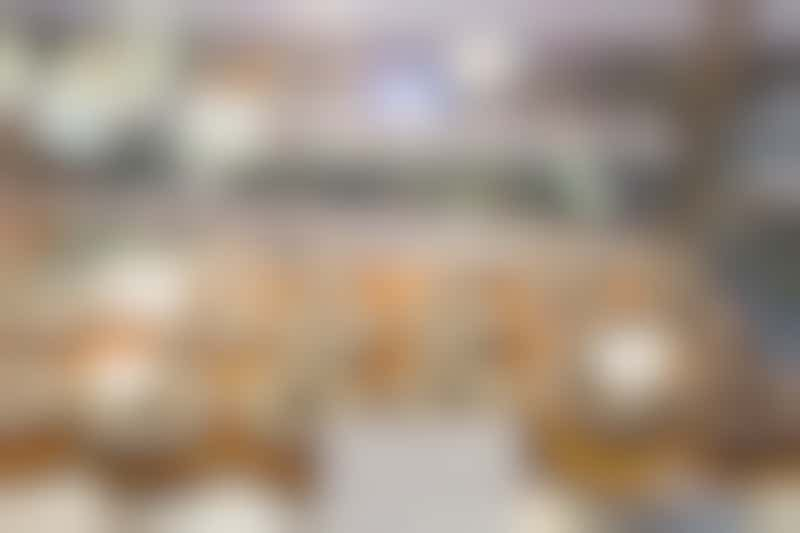 Tucked into a corner on Deck 5 is one of Caribbean Princess' most popular spots, the 24-hour International Cafe. Whether you need a caffeine fix, which you can get for free (or for a fee if you want a premium option), want a quick bite before your morning excursion or a snack in between meals, the International Cafe has you covered. In the early morning hours, you'll find yogurt parfait, muesli and a tantalizing display of breakfast pastries. The rest of the day, the display case is full of pre-made salads, sandwiches, steak and kidney pie, and a quiche and soup of the day. Plus, it's got the most delicious cakes, cookies and brownies for when your sweet tooth starts acting up (no matter what time of day that might be)! Most of the items are complimentary.
---
Tip 2: Get to Bravo Early
Bravo is Caribbean Princess' most popular show, mostly because word-of-mouth gets around quickly from crew members to passengers about just how good it is. It's a combination of some of opera's greatest hits with popular radio tunes done in operatic style -- think Righteous Brothers' "You've Lost that Lovin' Feeling" and Tom Jones' "Thunderball." Many of the songs are accompanied by high-production-value dance routines, and the performances are some of the best you'll find at sea. Most impressive, on many sailings the line flies out a guest soprano for an evening to do the more impressive arias.
---
Tip 3: Don't Miss the Lunchtime Ramen Noodle Bar or Wake View Lounge in the Evening
One of Caribbean Princess' best-kept secrets is the lunchtime-only choose-your-fixings ramen noodle bar located in Steamers Seafood restaurant, a shellfish lover's paradise located at the back of Deck 15. On the menu are a selection of noodles, rice, broths, meats and vegetables, which the chef will cook up for you after you've made your selections. Though Steamers carries a cover charge at dinner, the ramen noodle bar at lunchtime is free.
Another well-kept secret is the Wake View lounge, located at the very back of both Steamers and Planks BBQ on Deck 15. Situated just behind sliding-glass doors on the other side of the aft-view Outrigger Bar, the lounge offers a quiet place for intimate conversation as well as evening bar snacks for a tiny upcharge -- the most expensive item on the menu are the $5 lobster tacos; other items include clam chowder nuggets, beef burger sliders, chipotle barbecue pork turnovers and smoked Gouda and onion jam quesadillas, all for $2.50 each. There's also a Bahamian martini with scallop and shrimp ceviche for $3.50.
---
Tip 4: Enjoy a Movie Under the Stars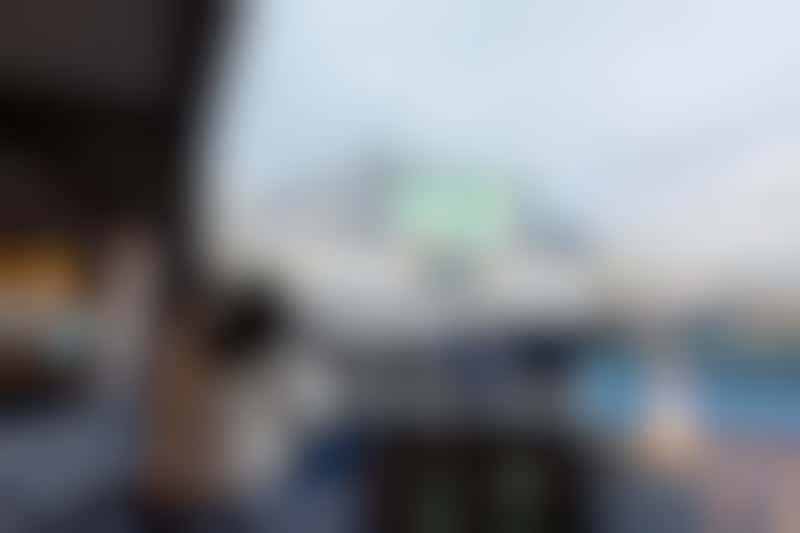 There's just something about watching a movie alfresco with a blanket tucked around you and the smell of popcorn in the air. Maybe it brings back memories of going to the drive-in as a kid, or maybe it's just because Princess knows how to do it right. With one of the largest HD Movies Under the Stars screens in the fleet on Caribbean Princess, this Princess Cruises staple is better than most -- clearer, brighter and just perfect for watching big-budget Hollywood blockbusters on.
---
Tip 5: Indulge in an Ice-creamy Treat at Coffee & Cones
In the mood for some ice cream, but want something more exciting than soft service vanilla or chocolate? How does an ice cream sandwich with chocolate chip cookies and mint ice cream or snickerdoodle cookies with cinnamon ice cream sound. Go for a creamy black and white shake, or get that soft serve and add sprinkles, chocolate syrup and whipped cream to it! Want to drink your indulgence? You can also get frappes like "Nuts for Caffeine," with espresso, hazelnut syrup, whipped cream and a chocolate caramel sauce; or "Mocha Milkshake" with espresso, cocoa, vanilla ice cream, whipped cream and the chocolate caramel sauce. Though there is an upcharge here (the soft serve is free) it's a small price to pay for such deliciousness.