The Blue Danube is well known for its lovely landscapes and ancient cities. A typical cruise on the Danube River includes marquee locations like Vienna, Salzburg and Budapest, but is there more to see when you're between big-name sights?
Take a tour through some of the Danube's lesser-known but no less captivating ports, and learn a bit about what to expect when you visit. From Durnstein's clifftop castle to Kalocsa's paprika and local crafts, you'll agree that the quieter spots along the famous river are just as enticing as the cities.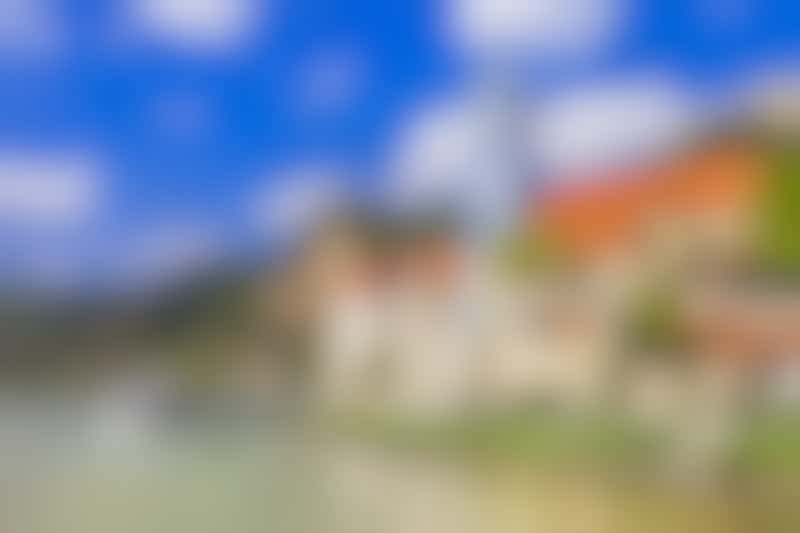 The port of Durnstein, Austria along the Danube. (photo: leoks/Shutterstock)
1. Durnstein, Austria
Why It's Cool: Overlooking Durnstein is a ruined castle in which Leopold V, duke of Austria, kept King Richard the Lionheart of England captive following a dispute during the Third Crusade. Some river cruises that stop in Durnstein offer a guided hike up the hill to the high, rocky ridge where the castle ruins offer a commanding view of the surrounding, heavily-vineyarded countryside. The hike is relatively strenuous.
The port itself, situated along the banks of the Danube, is picturesque, fairly flat and has plenty of tourist offerings tucked away along its handful of quaint, cobbled streets. Common excursions include tours of the town combined with tastings of regional wines. There are also plenty of cute shops selling souvenirs and local foods.
Who Goes There: AmaWaterways, Avalon Waterways, Scenic, Tauck, Uniworld Boutique River Cruise Collection, Viking River Cruises and other lines call at Durnstein.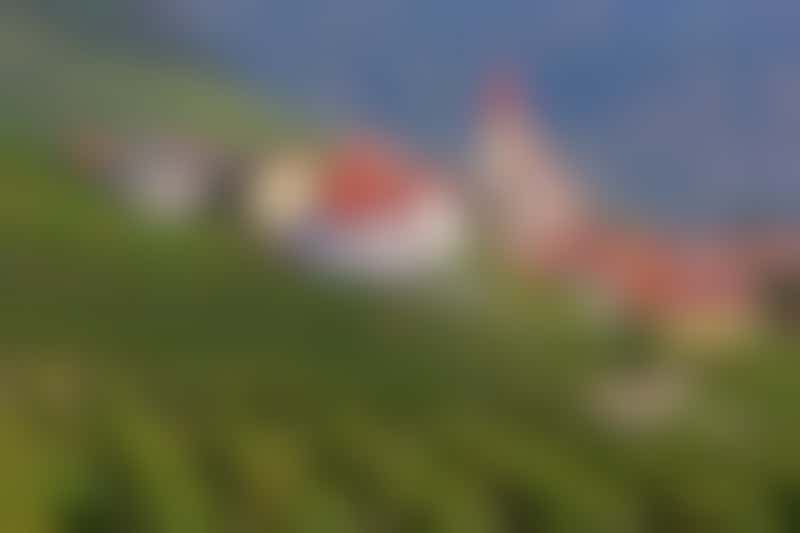 Vineyards of Weissenkirchen, Austria. (photo: LianeM/Sutterstock)
2. Weissenkirchen, Austria
Why It's Cool: Meaning simply "white church" in German, the tiny Austrian village of Weissenkirchen is named after its fortified 14th-century Gothic-style church. The church did double duty as both the town's place of worship and as a stronghold to protect villagers from incursions by the Ottoman Empire's Turkish armies. The church's imposing defensive tower was added in 1531.
Like Durnstein and other small villages in Austria's Wachau Valley, the port of Weissenkirchen is protected as a UNESCO World Heritage Site. While Weissenkirchen might, at first glance, appear to be just another quaint little European town, in the UN's words, its architecture and the cultural landscape in which it sits "showcase many intact and visible traces of its continuous, organic evolution since prehistoric times." In short, it's a beautiful little town surrounded by ancient vineyards. And, if that weren't enough, there's a super-cool motorless ferry between Weissenkirchen and St. Lorenz that utilizes the Danube River's current to make its way across.
Who Goes There: AmaWaterways, Avalon Waterways and Uniworld Boutique River Cruise Collection all make stops in Weissenkirchen.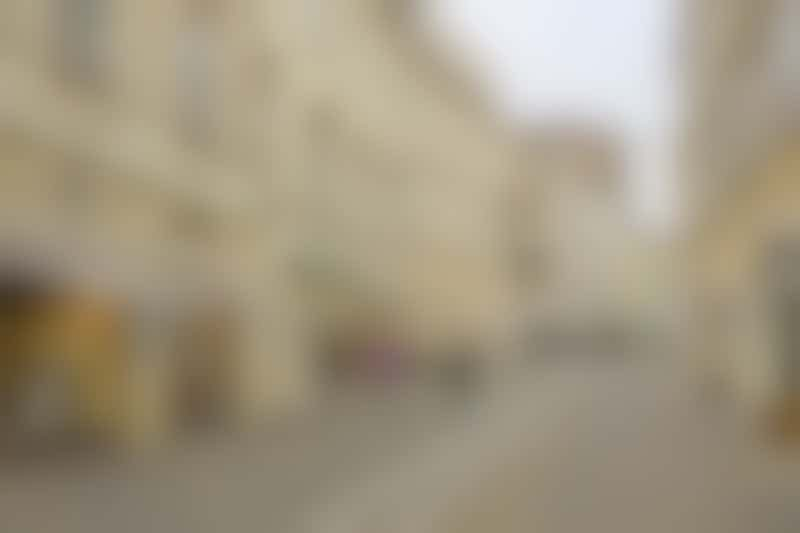 Architecture of Krems an der Donau, Austria. (photo: Brendan Howard/Shutterstock)
3. Krems an der Donau, Austria
Why It's Cool: At the western end of the Wachau Valley is Krems, the prettiest of the large towns in the region. Like the smaller Danube river ports of Durnstein and Weissenkirchen, Krems boasts plenty of medieval architecture, including Steiner Tor, a 15th-century city gate that's the symbol of Krems.
But what Krems is best known for in the world of river cruise excursions is its wine tours. If your cruise line offers an optional excursion to a vineyard in Krems, be prepared to sample some lovely white wines. Austria is known for its award-winning Riesling and Gruener Veltliner varietals, in particular, and Krems is also known for being the primary producer of Marillenschnaps, an apricot brandy
Who Goes There: Avalon Waterways, Viking River Cruises and Uniworld Boutique River Cruise Collection all offer excursions to Krems an der Donau.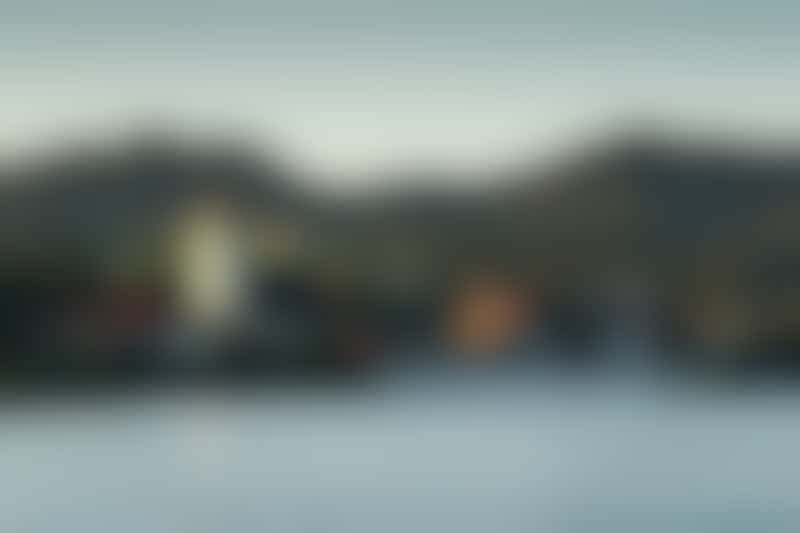 A river ship anchoring in Grein, Austria. (photo: Benedictus/Shutterstock)
4. Grein, Austria
Why It's Cool: Upriver from the lovely sights and sips on offer in the Wachau Valley lies Grein, a charming little resort town nestled snugly on a bend in the Danube River. Grein is yet another picture postcard of an Austrian town with the requisite castle on a hill where you're best off taking a wander, doing some shopping and admiring the views.
As you walk through town, a couple of architectural landmarks stand out. The first is Greinburg Castle, dating from the late 15th century. It's a living landmark, as the family who owns it -- currently headed up by Andreas, Prince of Saxe-Coburg and Gotha -- still use it as a residence. They do allow visitors in to see the place, however, for a fee. Other architectural landmarks worth noting include the Rathaus (Town Hall) and its Stadttheater (City Theater), which was built into the former granary of the town hall in 1791. It's the oldest town theater in Austria still in its original condition. The theater holds regular performances and is open every day between May and the end of October.
Who Goes There: Avalon Waterways and Uniworld Boutique River Cruise Collection both stop in Grein.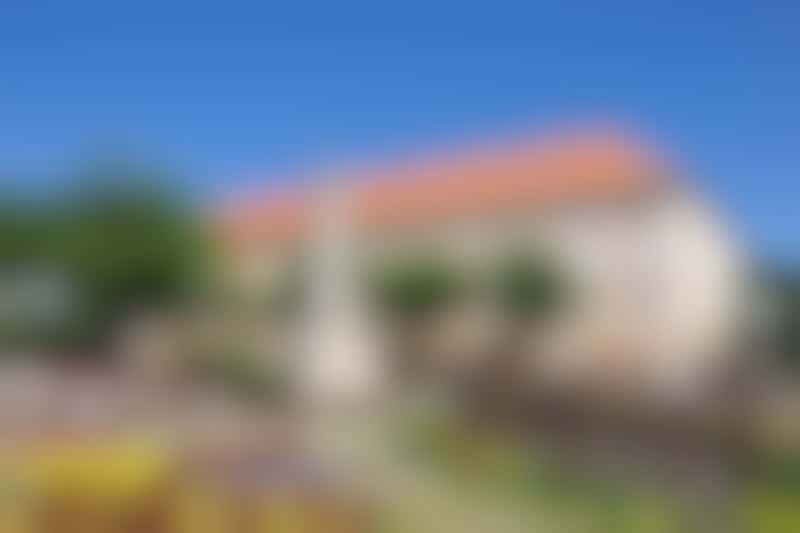 Port of Kalocsa, Hungary along the Danube. (photo: SASIMOTO/Shutterstock)
5. Kalocsa, Hungary
Why It's Cool: South along the Danube in Hungary, before the great blue river passes into the Balkan Peninsula, there's a colorful town called Kalocsa. The town is known primarily for its production of Hungarian paprika, the bright red spice made from dried chili peppers; the region in which it lies is agrarian.
Kalocsa has a rich history as one of the oldest towns in Hungary, dating back about 1,000 years. Unfortunately, much of the town was destroyed by a fire in 1875, but there's still a number of sights to see. As Episcopal see of one of Hungary's Catholic archbishops, the town boasts an 18th-century Archbishop's Palace containing frescoes and -- among 100,000 books -- a bible annotated by the protestant reformer Martin Luther. There's also an 18th-century Cathedral and a couple of museums devoted to the region's folk arts, such as Kalocsa embroidery. There's even a museum dedicated to paprika.
Who Goes There: Emerald Waterways, Scenic, Viking River Cruises, Tauck, Vantage and The River Cruise Line all make calls in Kalocsa, Hungary.