Explore the Ship With OceanCompass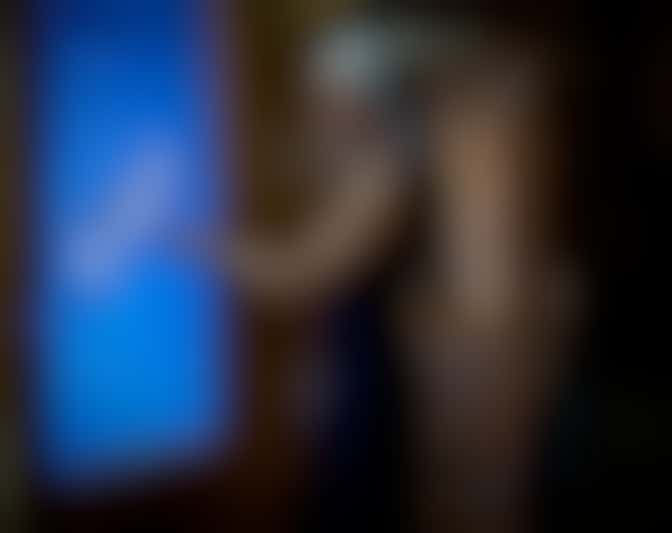 On embarkation day, OceanCompass will help you explore the ship. Use it to navigate to the pool, or to the World Fresh Marketplace for lunch. As you meet fellow cruisers, invite them to follow along with you as a ShipMate. And note the large portals around the ship, which serve as oversized versions of OceanCompass, OceanNow and JourneyView. Use these to check the daily schedule (even days ahead), even bookmarking activities for your personal itinerary. By tapping your OceanMedallion on the illuminated portal, you'll be able to access your personal itinerary and locate Shipmates.
Keep an eye on those portals -- you just might see someone you recognize.
During your cruise, if you're having trouble at any time with OceanCompass, MedallionNet or other MedallionClass features, stop by the OceanFront desk, dedicated to all things OceanMedallion, where navigators will help open the door on the future of travel.
A native of San Diego and travel writer-photographer since 1995, David Swanson has covered the cruise industry for such publications as National Geographic Traveler, USA Today, and Cruise Critic. He is currently President of the Society of American Travel Writers.
---
**Curious to learn more about MedallionClass cruising on Princess Cruises? Check out Cruise Critic's latest features: **
OceanMedallion Supports Crew, Delights Guests
On Caribbean Princess, We Experience MedallionClass Cruising in the Caribbean
Planning Your First Cruise? A MedallionClass Cruise Offers Surprises
---
Interested in experiencing MedallionClass cruising on Princess? Currently, Caribbean Princess, Royal Princess, Crown Princess and Regal Princess are offering OceanMedallion. Sky Princess, the line's newest vessel, was MedallionClass equipped upon its debut in 2019. In 2020, additions will include Ruby Princess (January 27), Grand Princess (March 29), Enchanted Princess (June 15), Emerald Princess (August 16), Coral Princess (October 16) and Island Princess (December 20).