A cruise is supposed to be a time for fun and relaxation, but vacations don't always go as planned. It's frustrating when that happens, but before you storm off to the guest services desk, here are some of the top things you might be inclined to complain about -- and why the situation probably isn't as bad as you think.
1. Ship Size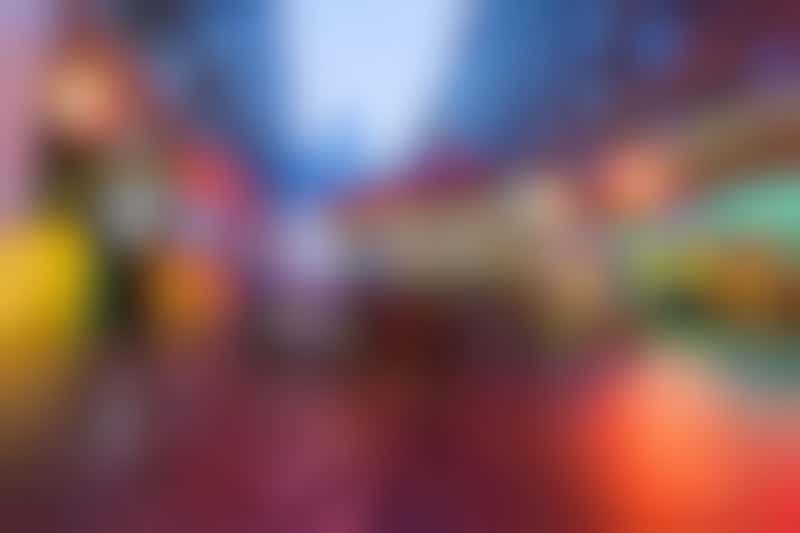 Not everybody is cut out to sail on every size ship. Some cruisers prefer a small, intimate experience, while others are happiest on mega-ships with thousands of passengers and a dizzying selection of activities. If you find yourself bored on a ship that's too tiny or overwhelmed on one that's too big, don't fret; you'll know for next time.
Before your next sailing, do your homework by finding the right ship size for you.
2. Cruise Fares
We've heard many complaints from soon-to-be passengers who are frustrated that their cruise fares have dropped after they've made their final payment. We understand their angst, but that's why it's important to check prices often and wait as long as possible to pay off the balance for your next sailing.
Stay in the know with cruise price alerts.
3. Gratuities
Few subjects heat up cruisers more than gratuities. Also called daily service charges, they're added to the onboard accounts of passengers sailing mainstream cruise lines and divided among crew to supplement what cruise lines pay them.
There are two kinds of people: Ones who complain about said gratuities and ones who complain about the complainers. Bottom line: You might not like having to pay the extra fee, but until cruise lines change their policies, removing them from your bill only hurts hardworking crew members (including those who help out behind the scenes, such as dishwashers and cooks).
Find out all you need to know about gratuities in our ultimate guide to tipping.
4. Extra-Fee Items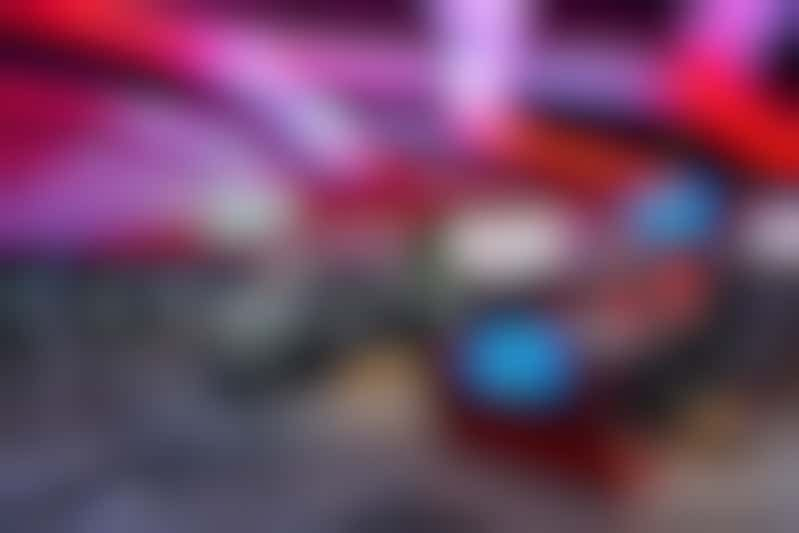 As cruise lines look for new ways to make money while giving passengers more options, they've introduced increasingly high-tech and jaw-dropping amenities like virtual-reality arcades, puzzle rooms, IMAX movies and interactive dining -- for a fee. The answer is simple: If you don't want to pay for these things, don't. If you're prone to FOMO, consider booking your voyage with a line that includes most offerings in its fares. But, extra-fee attractions are here to stay and help keep base cruise fares low, so no matter what you say, nothing is going to change.
Make sure you're prepared by checking out our list of cruise fees that might take you by surprise.
5. Embarkation
Embarkation day can be stressful, especially if you're not prepared. There are lots that can go wrong if you bring contraband, show up sick or forget proper documentation. Plus, sometimes the wait can be long, the port facilities crowded and the parking situation less than ideal.
Keep your cool on cruise day with our list of ways to make embarkation less stressful.
6. Alcohol
It's no secret that cruise alcohol costs are high, and not everybody wants to pay for overpriced beer or souvenir glasses. Even set-price packages are expensive and come with daily drink limits and restrictions on top-shelf liquor. With most lines banning passengers from bringing their own booze onboard, it's no wonder that alcohol gripes are common among cruisers.
But, think of it this way: You're on vacation. If drinking is important to you, budget for it, as you would for any other added cost -- flights, parking, lunch ashore, new clothes or luggage, shore excursions -- associated with your travels.
For more on the subject, check out our ultimate guide to drinking alcohol on cruise ships.
7. Canceled or Changed Itineraries
This is a biggie. Of course, it's a bummer if your sailing is shortened or -- worse -- canceled completely, but don't take it personally. Cruise lines most often make these changes in the interest of passenger safety due to weather, political or social unrest, or mechanical issues.
If you understand only one thing about your cruise contract, let it be this: Cruise lines reserve the right to change or cancel your cruise (or parts of it) for any reason, and they don't owe you anything if that happens, especially if the change is the result of something out of their control.
To help you with this situation, check out Cruise Itinerary Changes: 5 Stages of Grief.
8. Cabins
Over the years, we've heard it all in terms of cabin complaints. Maybe your stateroom is too large or too small, the bed is uncomfortable, there's not enough storage or you can hear your next-door neighbors through the walls. There's a lot that can go wrong with your home away from home, but remember: It's temporary.
To set your expectations, read our article on what to expect from your cruise room.
9. Dining
Whether you're a foodie or someone with a less sophisticated palate, sustenance is subjective, which means it's difficult for cruise lines to please everybody. Although they do an impressive job in most cases, it won't stop some hangry cruisers from griping about food quality and temperature, too much time between courses, a lack of menu or cuisine choices or even the seating arrangements.
Prepare yourself by learning what to expect from cruise ship food.
10. Loyalty Perks
We don't know about you, but if we hear one more complaint about a free perk or gift, we're going to scream. Don't be the tacky passenger who airs grievances over a kind gesture of appreciation that the cruise line is, in no way, obligated to provide to you. Complimentary extras are nice, but you should cruise with a line because you genuinely enjoy it -- not because you want a free tote bag.
Read up on cruise line loyalty club perks.
11. Dress Codes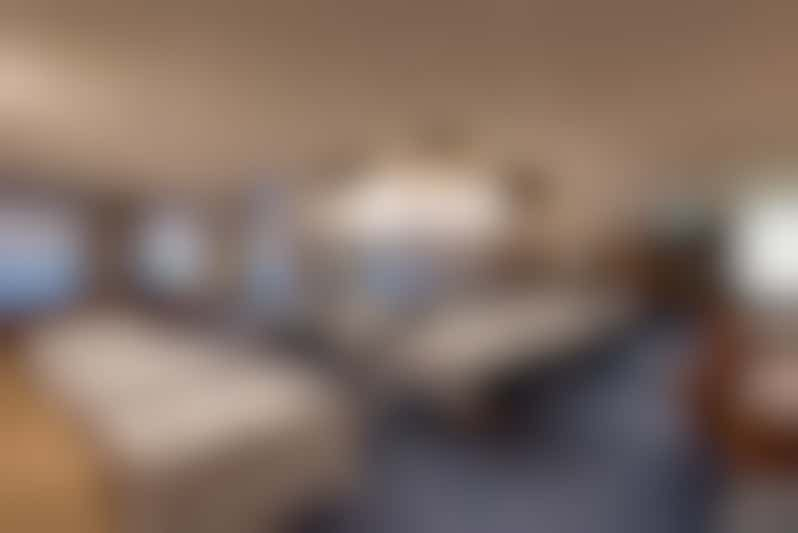 Raise your hand if you've ever been confused by a cruise line's dress code. We're guessing a lot of proverbial arms were in the air just now. It can be difficult to discern what, exactly, you're supposed to wear to dinner, and it can also be irritating when what you're supposed to wear isn't what you want to wear. Even more so, cruisers like to complain about shipmates who do not follow the dress codes as exactly as they should.
We know it's your vacation, but it's polite to respect the rules. If you're not feeling the formal night vibe, you have more casual options like the buffet and, often, a handful of alternative eateries.
For the lowdown on what to wear, bone up on cruise line dress codes.
12. Smoking Policies
Smoking is one of the most hotly debated cruise topics, eliciting complaints from both sides -- those who smoke and those who don't (in other words, those who say there aren't enough places in which to smoke and those who think there should be fewer).
Smoking is banned in most places on most ships, with just a few designated areas for anyone wishing to puff in peace. In addition to keeping the air pleasant for nonsmoking passengers, limiting smoking areas also decreases the likelihood of fire, which is the biggest threat to any cruise ship.
Shed some light on where you can light up with our recap of cruise line smoking policies.
13. Age Policies
All cruisers think their kids are special, and we're sure they are, but that doesn't mean age restrictions don't apply to them. If the adult comedy show says nobody younger than 18 is allowed, then no, your 16-year-old isn't welcome. If the onboard drinking age is 21, it doesn't matter whether you allow your 18-year-old to down a beer or two at home, and we aren't interested in how mature your 17-year-old is if the minimum age for the adult sun deck is 18. There's no use whining about it.
While we agree that it would be nice if your shy child could join his or her sibling in another age group within the kids' club, it's often not allowed. We assure you, though, that it's not the end of the world.
Know the limits with our collection of cruise line age policies.
14. Chair Hogs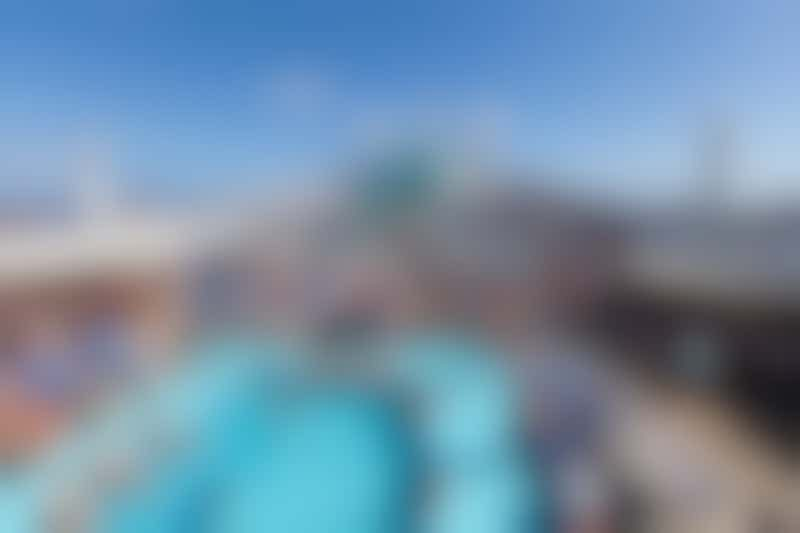 We'll be blunt: Cruisers are well within their rights to complain about chair hogs. These inconsiderate swine reserve prime seats on the pool deck, in the buffet and at the theater, even if they (or their friends) aren't there, preventing other passengers from using them. If you fit the profile, shame on you.
We've rounded up some of the worst chair hog infractions so you can see how not to behave on your next cruise.
15. Service
Fortunately, we've never experienced truly abysmal service on a cruise, but we're told some passengers have. Even if you think your waiter, room steward or guest services representative is the worst, take a breath and realize crew are human, too. They have bad days just like everyone else. Then ask yourself if what they've done is truly so bad it needs to be reported.
To find out where fellow cruisers say you'll get the best service at sea, take a peek at the Cruisers' Choice Awards for best service.
16. Sanitation
Because many cruise experiences will have you sharing a relatively small amount of space with several thousand strangers, sanitation is extremely important to keep germs and potential illness from spreading. That means it's perfectly acceptable to report instances (rather than just muttering under your breath) where cleanliness standards aren't upheld -- by passengers or crew.
If you see someone making a mess or becoming ill, report it to a crew member so it can be properly cleaned up. If you notice someone not washing their hands in the restroom, speak up. Ditto if you spot someone touching food in the buffet with their bare hands. And, for goodness' sake, use the hand sanitizer; it's there for a reason.
Want to take cleanliness into your own hands? Learn how to sanitize your cabin in 12 steps.
17. Buffet Etiquette
When it's feeding time, all bets are off -- or at least that's how it seems in just about every cruise ship buffet ever. But, that doesn't mean we should throw etiquette completely out the window. Gripe-worthy infractions include cutting in line, saving seats (particularly at tables far too big for your group) and failing to use provided utensils to put food on your plate.
Do your part to make the buffet experience more enjoyable for everyone by reading our 10 commandments of cruise ship buffet etiquette.
18. Tendering
Tendering -- when a harbor is too shallow for a cruise ship to dock and, instead, passengers are ferried ashore in groups using small boats -- is often a slow and frustrating (or even impossible) process, especially if you're on a larger ship or if you're a passenger with mobility issues. Some cruise lines require cruisers to obtain color-coded tickets that determine the order in which they're allowed to disembark via tender, but not all operations are that organized, leaving cruisers complaining about long wait times and crowded areas near the gangway. Calls on tender ports prone to bad weather are often canceled if conditions are too rough, eliciting further groans and grumbles from passengers.
One solution is to book a ship-sponsored shore excursion, which ensures you'll be allowed ashore with enough time to avoid missing your tour. Another is to pay for a perks program that provides priority disembarkation and tendering.
For more secrets on cutting down wait times, peruse our article on six ways to skip long lines on a cruise.
19. Kids
Kids are great, and we understand that it's their vacation, too, but they still need structure. We hear tons of reports of children hanging out in stairwells and disrupting the flow of traffic, running up and down passenger hallways while screaming, taking over hot tubs and venturing into places where they shouldn't be.
Combat an unruly child's behavior before setting foot onboard by checking out this bit on how to control your kids on a cruise.
20. Elevators
Although taking the stairs can help to offset some of the calories we eat onboard, not everyone has that option. When your only choice to get from deck to deck is a limited number of elevators, it can be frustrating -- and lead to reasonable complaints -- if they're slow or overly crowded. (We're looking at you, embarkation day.)
If you simply must take the lift, observe some common courtesy by allowing people to exit before you enter when it stops at your floor, moving in so others can fit, refraining from -- ahem -- releasing any bodily functions while inside and keeping your kids in check so they don't push every. Single. Button.
Learn more about navigating cruise ships, small or oversized, with our guide to getting around.
21. Banned Items
Apart from providing you with a fun vacation, a cruise line's top priority is keeping you safe. In that vein, there are certain items passengers are banned from bringing onboard and that draws complaints from unhappy cruisers about why candles should be allowed or why it's OK to sneak liquor onboard. The lists of banned items are long and vary by line, but they generally include weapons, electrical items with heating elements, alcohol and various other things that could pose a safety threat.
We know electrical outlets are a hot commodity in passenger cabins, but take note that surge protected power strips are also a no-go. Be sure to plan ahead so you can keep the complaints to a minimum on your next voyage.
For some light pre-cruise reading, have a look at our list of things you want to bring on a cruise but shouldn't.
22. Shore Excursions
Shore excursions are a crapshoot. People complain that they're too expensive, don't allow enough time to experience a destination or attraction, have mediocre guides, don't include meals but get back too late for lunch -- the list goes on. Passengers can take some comfort in the fact that the often overpriced tours they book through their cruise line have been vetted for safety and won't leave them behind if they're late returning to the ship. Independent tours, which are often more affordable, can offer smaller crowds and a more "authentic" experience.
But, with either type of booking, no matter how carefully planned, there are still times when things don't go as expected. Infuriating as it might be, the best thing you can do is let the cruise line know and write a review of the tour and its provider to let others know. (Don't forget to review positive experiences, too.)
Before you book, get everything you need to know about shore excursions.
23. Weather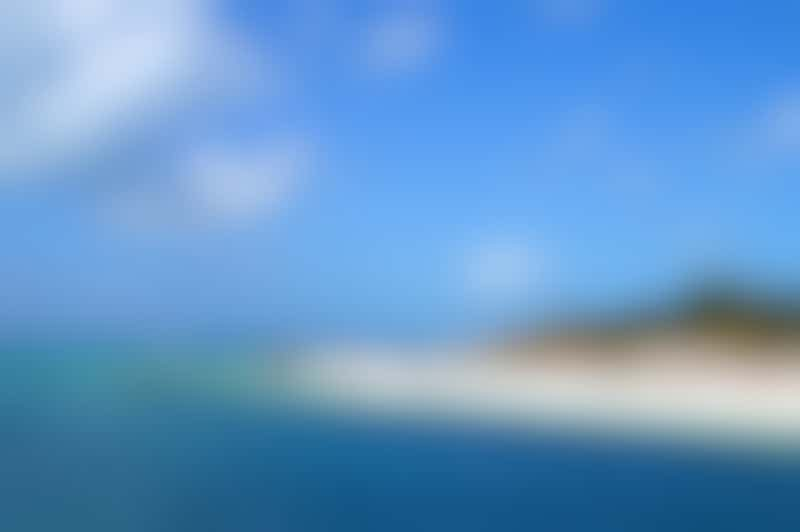 There are lots of things we can control; unfortunately, weather isn't one of them. We hear lots of sob stories from cruisers who were crushed when it rained all day in the port they were looking forward to most, when their Caribbean sailings were plagued by chilly temperatures or when their voyages were altered because of strong winds or rough seas.
Although forecasts are mere predictions, you can still be informed by reading all you need to know about weather on a cruise.
You might also like:
15 Things That Drive You Nuts on a Cruise and How to Be Zen About Them Solving Cruise Problems What to Expect on a Cruise: Solving Problems on a Cruise Vacation