1. Going Once, Going Twice…##
Letting my hubby hold the paddle at the art auction. Unbeknownst to me, he fell asleep. I nudged him to say how much fun I was having, and he woke up, up with the paddle, and we'd bought a print!
Fortunately, it was not too expensive. We were laughing our butts off as we spoke to Parkside, and they offered to let us decline the purchase. But I insisted on following through. That print now hangs in our living room and brings a smile to my face every time I see it, and it's been 14 years!
--Queen of Oakville
2. It's 5 O'clock Somewhere##
Spending a little too much time at Papas and Beers in Ensenada and not knowing what time it was. All of a sudden, looking around and realizing that the bar has emptied and I'm still there holding a beer and it's 15 minutes before sail time. We made it back (yes, we were "pier runners" before we knew what the term meant). NEVER AGAIN!
--Tapi
3. Not a Priceless Moment##
First cruise -- honeymoon cruise -- 1999. Walked into the cabin. DH [darling husband] reaches over and pops the tabs on two Cokes so that we can toast the start of our new life together. He assumed that the Cokes were complimentary. Then, I noticed the card showing the price of those "free" Cokes. The look on his face was priceless.
--tinyrose
4. Looks can be Deceiving##
First cruise, 1982. First port was Samana, Dominican Republic. We were booked on a tour for a beach day on a small island that was just a short boat ride away. We had everything in a beach bag, including sunscreen. They used small boats to transport us, and DH and I decided to sit on the bow on top of the cabin of this little white boat. Decided we would be fine to wait till we got to the island to apply the sunscreen.
Distances can look so deceiving on the sea! We both ended up with the worst sunburn ever on our bare legs! Thank God we were wearing hats and t-shirts!
--CruiseMore1
5. Better Late than Never##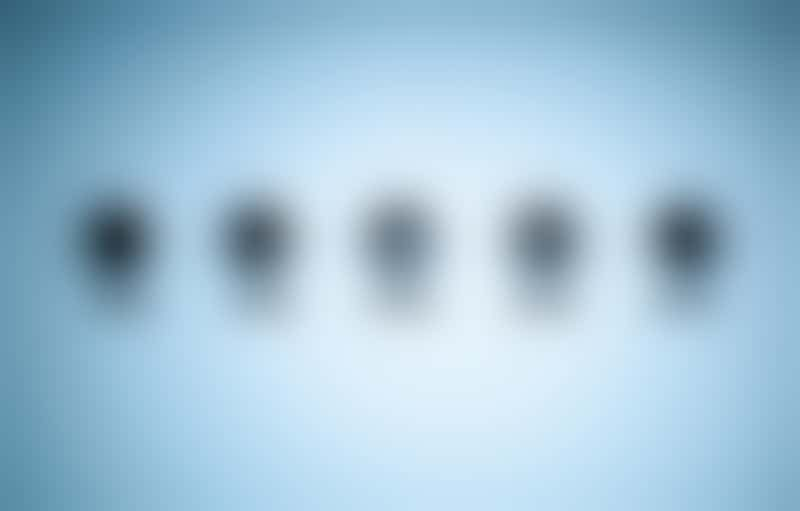 Time Zones (Photo: vtwinpixel/Shutterstock)
Not understanding the time change thing in Cozumel on our first cruise in 2008, we changed our watches so many times back and forth between the evening before and the day of that I didn't know what time it was!
We went on an excursion to Passion Island with the four other people we were cruising with, but when we were dropped back off at the pier, they dragged behind and I told my husband we needed to get back onboard. I really wanted to wash the sand out of certain places, you know what I mean?! We stayed in the room after freshening up, thinking we'd be sailing away at any moment. Found out later that they all stayed at the pier drinking and shopping and having a good time. I know much better now!
--DiamondDiva23
6. A Valuable Tip-Off##
I didn't realize that you were to give the cabin steward their tip the last night. I figured I would give it to him the next morning before I left for the ship. Well, much to my surprise, when I returned to my cabin that night, I had no towels or pillows. That was a hard lesson to learn, had to dry off with the sheet (thank goodness he did leave those on the bed).
--NLH Arizona
7. One Doozy of a Snooze##
On my first cruise, I booked an inside cabin. After a very long travel day, I woke up the next morning, noticed it was dark and went back to sleep. What I didn't realize... the room was dark because I was in an inside cabin. I awoke again later that afternoon and realized I missed a half-day of my cruise!
Thankfully, it wasn't anything major, but as I look back to 20-plus years ago, it always brings a chuckle. By the way... I've never booked an inside cabin since.
--Host Andy
8. A Wardrobe Gone Awry##
I am not a fashion person, but on cruises I bring a lot of different sandals. I do not bring any other footwear. Our last cruise was 14 nights, and when we were unpacking, I discovered I accidentally only packed one of every pair of sandals. I had nothing to wear on my feet. We ended up at Payless Shoes in our first port of St. Thomas.
--hladygirl
9. Baring the Minimum##
I forgot to bring any underwear one trip. Every port stop was a search. Did you know it's very hard to find underwear in small tourist stops? My husband's solution to turn them inside out every other day didn't help.
--fabby50
10. A Waste of Space##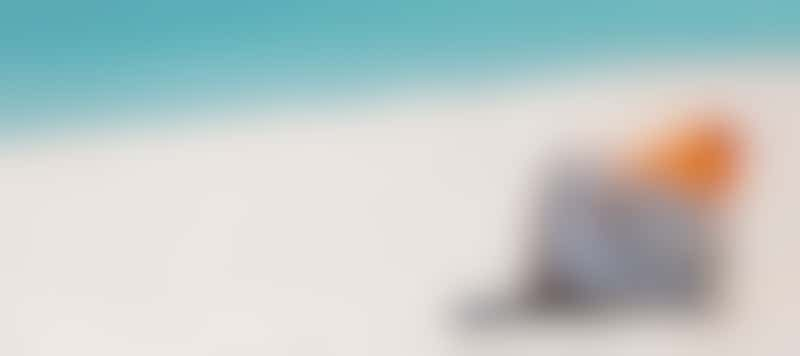 Beach Towels (Photo: Aleksei Potov/Shutterstock)
We packed beach towels on our first cruise. Doh! What a waste of valuable luggage allowance.
--Esprit
11. Potion for the Motion##
It was my first cruise, and I was scared about motion sickness. I bought some Dramamine just in case, so as soon as I started to feel even the slightest bit of nausea, I popped some of the magic pills and I felt fine.
That was until I had a couple of drinks with the pills. The combo made me super drowsy and before I knew it I had blacked out and then eventually passed out. I don't remember dinner in the MDR [main dining room] (even though I have plenty of selfie pics in my camera, and my friends have plenty of funny stories about my antics!), and I passed out on my bed fully dressed as soon as I made it to my cabin after dinner. I was so upset that I wasted my first night on the ship. I didn't touch the Dramamine for the rest of the cruise. I had plenty of drinks though!
--RayRay813
12. I've Seen Brighter Days##
Experienced cruiser with a brand new iPad…. total electronic idiot. Got an app for a night light feature, including a clock. Didn't realize the clock would cause the iPad to try to roam to find the time where I was. Total cost: $187, before I found out what I had done, about day two of the cruise. Could have been worse -- it was a seven-day cruise.
P.S. Love the night light app. Just disable the automatic clock and set the time manually as you go through different time zones.
--margeecruiser
13. Not Your Average Wake-Up Call##
Fourteen days, very port intensive and a lot of activities scheduled off ship. I decided to jump in the shower as we sailed into port early one morning and be able to be ready the second they released the gangway. I exited the bathroom to discover not only were we docked (YAY!), but we had neighbors and I greeted (BUCK NAKED) a lovely couple having breakfast on their balcony, fully dressed. The husband cheerfully waved as I scrambled for the bathroom and for a towel to wrap around myself to be able to close the drapes.
--Clydesmom7865
14. Bring Your Own Floating Devices##
Just got off our first cruise last week. I'd been reading CC daily for weeks and thought I had all the tips, tricks, etc. (Impressed the hubby with the over-the-door shoe holder, which was fabulous!)
I thought I'd read that they will make an announcement when cabins are ready, and assumed until I heard that, we needed to keep our carry-ons with us. When we showed up to the muster drill, carry-on in tow, realizing we were the ONLY ones with a carry-on, I realized I messed up here.
--sharse
15. Top(less) of the Morning to You##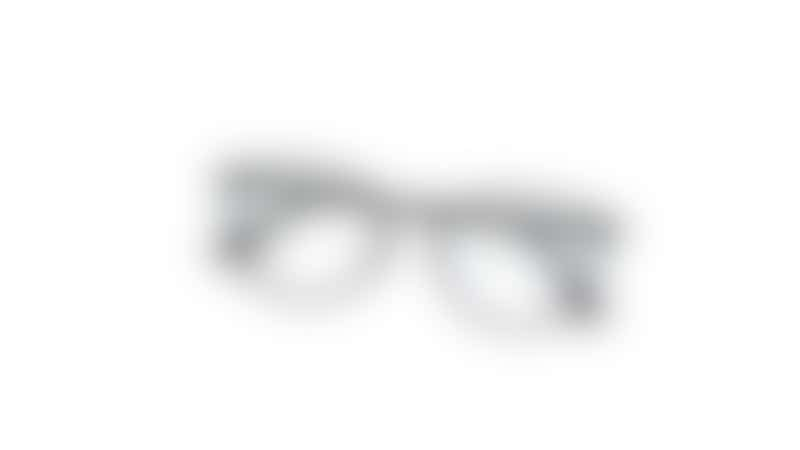 Glasses (Photo: THE DREAM/Shutterstock)
On our Eastern Caribbean cruise on Eclipse, my DH forgot his spare pair of glasses, so he went into the ocean at St. Martin's Orient Beach wearing his only pair. He asked me to take pictures of him standing in the surf… which led me to capture a pic of the wave that swallowed him (and his glasses).
He had to wear my spare pair the rest of the week (I wear contacts). I have much worse eyes than he does, and of course they are women's glasses!
To top it off, we were in Orient Beach's clothing-optional area. Right after he lost his glasses, a pretty, tanned and well-endowed lady came and laid her towel near us. I teasingly pointed her out to DH, who couldn't see her assets. Water, water everywhere and not a drop to drink!
--shoelover536
16. A Reminder a Day Keeps the Doctor Away##
As a lifetime asthmatic, it is crucial that I have my asthma meds with me on all cruises. Well, on a 10-night Panama Canal cruise, I realized the first night at bedtime that I had only a few inhalations left on my inhaler. I soon ran out during the cruise and had to inhale well beyond the zero for the rest of the cruise, knowing the inhaler was empty but praying a few medicinal fumes were left.
Long story short: If you have really important prescription medications, make absolutely certain you have all you need before you step foot on the ship. On a cruise ship you may not be able to get any medications you left behind at home.
--Gangway Style
17. Transportation Troubles##
My wife and I took a cab to the Butterfly Farm on St. Maarten. After we had toured the farm, we asked for the owner to call a cab for us to get back to the pier. He just kind of laughed and said that with six ships in town, no cab would come all the way out to them to pick up just two people.
We asked what to do and he suggested we walk to Orient Beach. He pointed to a parasail and told us to walk towards it and we would bump into the beach at some point. After walking for a while and feeling nervous that we were lost, we finally found some people that directed us to the beach. Learned to plan ahead for transportation.
--mngolfer