Tips for Celebrating Onboard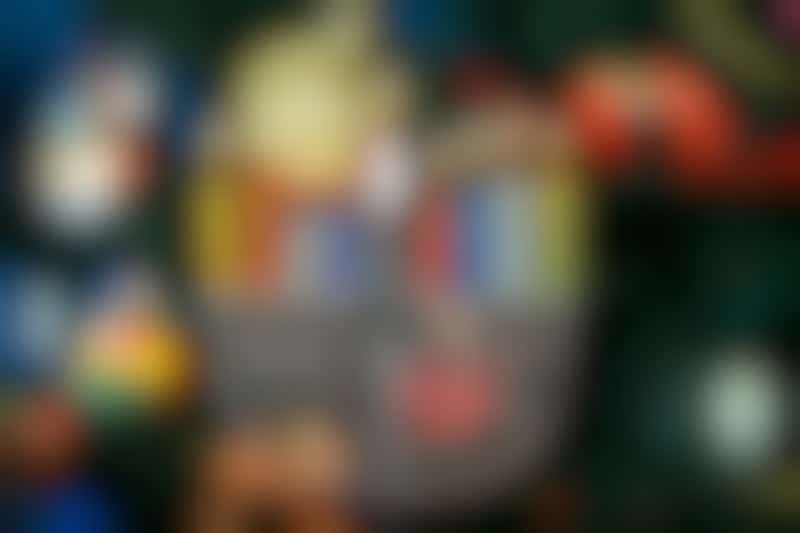 Hanukkah and Christmas Cruises: A Guide to Onboard Festivities (Photo: alex_gor/Shutterstock)
9. Seek out seasonal food and drink. Cruise lines go all-out for the holidays, especially in the food and beverage department. The ships' restaurants will offer holiday menus with seasonal favorites: turkey with cranberry sauce for Thanksgiving, potato pancakes and jelly doughnuts for Hanukkah, roast turkey or ham on Christmas (with eggnog to drink) and fancy dinners and late-night snacks for New Year's Eve. Look for fun themed cocktails at the bars, too.
10. Check your daily newsletter for holiday-themed activities. Your cruise line's entertainment staff will plan special activities to celebrate the holidays. Passengers can enjoy special performances by the ships' entertainment staff and special guests, caroling, tree- and menorah-lighting ceremonies and seasonal movies shown on in-room TVs and onboard movie screens. (And don't forget the holiday football games shown in your ship's sports bar or big screen.) There might be seasonal craft-making or cooking classes. Kids can count on visits from Santa, arts and crafts, and storytelling.
11. You don't have to skip religious services. Some cruise lines bring priests, rabbis or ministers onboard to lead services and interact with passengers during Christmas and Hanukkah. Look for a midnight mass on Christmas and nightly candle-lighting during Hanukkah. If you don't see anything on the schedule, ask at Reception if you can gather together interested passengers for a lay-led service.
12. Prepare to party. Cruise ships go all-out with their New Year's Eve bashes. You can expect Champagne toasts, countdowns to midnight and possibly a balloon drop. Weather permitting, parties might take place on deck.
13. Consider buying gifts onboard. Take a look at the onboard shops and check out advertised sales to find a cruise-themed gift, a cute handbag or special pair of glittery earrings to give your holiday outfit a boost. A spa treatment or fancy dinner in an extra-free restaurant can make lovely presents if you don't want to pack extra things in your suitcase. Your ship's professional photographers will offer the opportunity to take the perfect family photo -- which can also make great gifts for family back home.
14. Be prepared for crowds and kids. Several large cruise lines confirm ships in their fleet are at their highest occupancy during winter break. Kids clubs can get especially crowded, and some age groups might get bumped from the cool kids facilities into other lounges around the ship. Expect more queues at dinner, to get off the ship or to get into the theater at showtime. A little patience will stand you in good stead.