You don't get a do-over if you make bad choices on your cruise vacation. Yet it's so easy to let fear, inertia and budgets stop you from doing that thing you really wanted to, and then you come home from your sailing with regrets.
At Cruise Critic, we want everyone to experience the perfect cruise. So before you get caught up in the whirlwind of ship activities, see our list of the top things you'll regret not doing on a cruise -- and make sure you plan time to fit them in during your next vacation.
1. Watching the Sunset
The number-one must-do activity on a cruise ship is to stand by the railing, friend or loved one by your side, and watch the sun set over the seemingly endless ocean. (Sunrise works, too, but you need to be willing to get up in the dark.) You can selfie it or just take in the moment. Be sure to make time for this quintessential cruise experience. Tip: It's even better with a cocktail in hand.
---
2. Dining Outside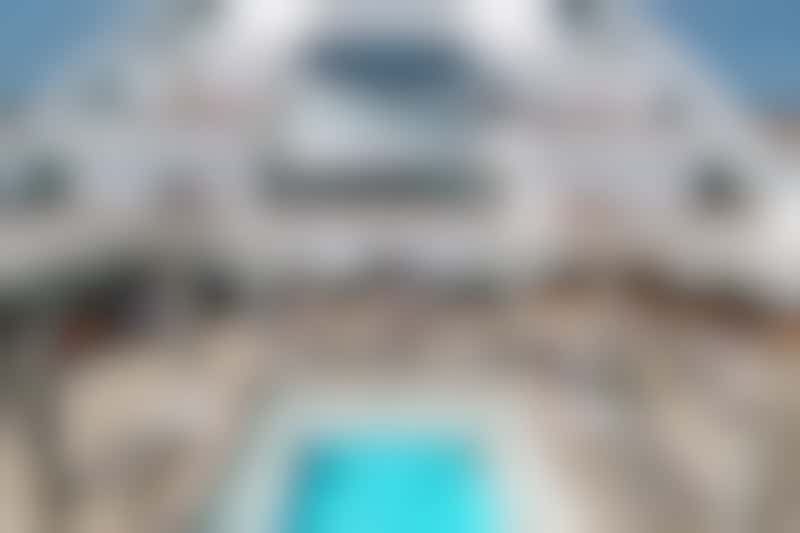 Whether it's on your private balcony or in the alfresco section of an onboard restaurant, dining outside is a great way to enjoy two of cruising's hallmarks: an abundance of delicious food and warm sea breezes. If you've booked a balcony cabin or suite, up the romance factor with a private dinner on your veranda. Breakfast is also more fun outdoors, especially in ports where the ship is at anchor and you have a nice view.
Related: Best Alfresco Restaurants on Cruise Ships
---
3. Posing for Photos
Yes, the backgrounds are cheesy and the prints overpriced, but if you've never cruised, you cannot bypass the crazy photo ops at embarkation, as you disembark in port, or during formal photo sessions offered by the ship's photographers. It's more fun than you think to ham it up in front of a fake ship's railing. And while you might grumble about the price, you'll find that even the cheesy photos become treasured keepsakes a few years down the line.
Related: What to Expect: Photography on Cruise Ships
---
4. Ordering a Fruity Umbrella Drink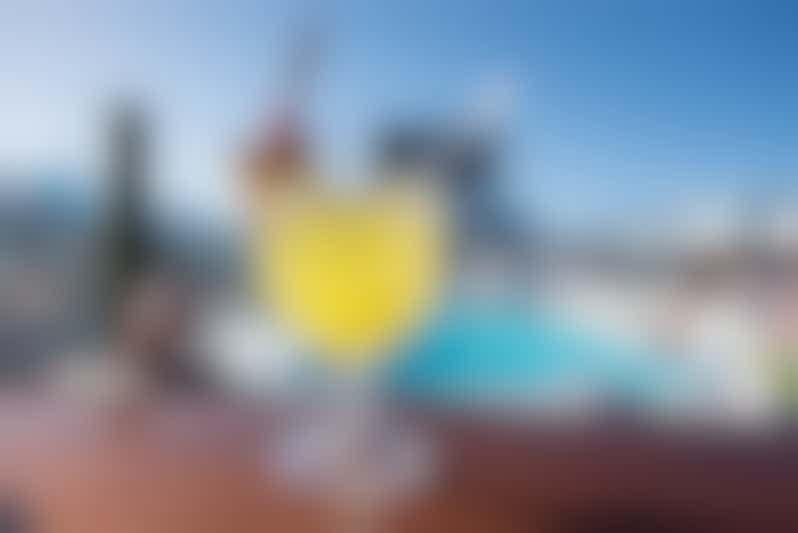 Do you like pina coladas? How about daiquiris, mai tais and other mixtures of fruit juice and rum, served in crazy drinkware with paper umbrellas and plastic monkeys? Once you've ordered a fruity umbrella drink, you will know you're officially on vacation. Trust us -- these drinks are also much more photogenic than beer bottles, should you be chronicling your travels on social media.
Related: Best Cruise Cocktails
---
5. Sleeping In
It's easy to go-go-go on a cruise and let FOMO keep you on a packed schedule day and night. But a vacation should allow you some time to relax, so pick a day to cancel the wakeup call, embrace the late riser's breakfast, and sleep in. You will NOT regret it.
---
6. Talking to Strangers
Also known as making friends, talking to strangers is easier on a cruise than it is on other types of vacations. Cruise ships are social places, and people expect you to strike up conversations when you're seated next to each at the bar, zip-lining together for the first time or competing fiercely for cheap prizes in a trivia game. Some folks make friends for life on cruises; others find that dinner or a tour are enhanced by a fun chat with a shipmate.
---
7. Stargazing.
If you can find a dark spot on your cruise ship's top deck, you'll be rewarded with a vivid nighttime sky. Many people don't realize they can see so many more stars when they're away from light pollution. There's nothing like a vast ocean and an infinite sky to make your worries seem small. And if you geek out on astronomy, prep in advance so you can search out constellations and planets and impress your travel companions.
Related: Tips for Shipboard Stargazing
---
8. Living It Up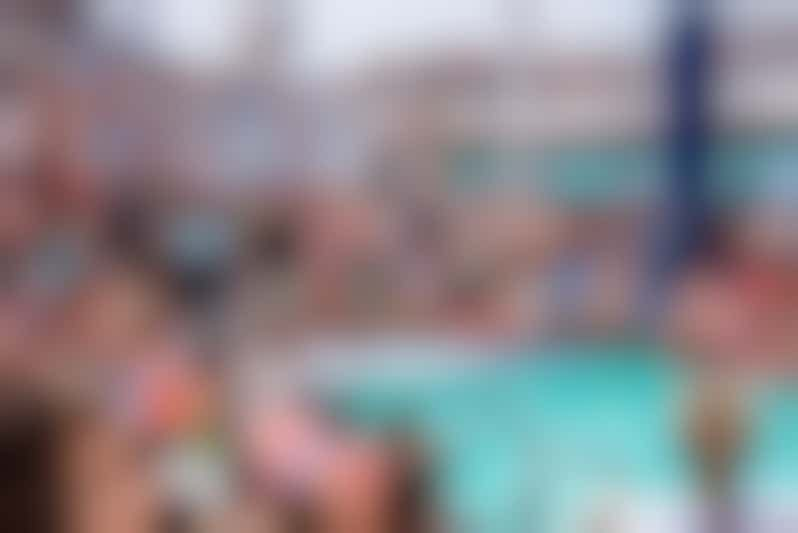 Sign up for the hairy chest contest, do a shot and sing karaoke, conga like a boss at an evening deck party, or scream your way down a waterslide -- you have to let loose a bit to fully get into the cruise spirit. Look, no one at home needs to know you've acted a bit silly, but you will feel invigorated if you put your stodgy inhibitions aside for a day and have some fun.
---
9. Trying a New Food
Does escargot intrigue yet frighten you? Has raw fish never crossed your lips? Always wondered what the fuss is about with beef bourgignon, foie gras or caviar? A cruise is a great time to sample foods you've never tasted. If it's on the main dining room menu, it's almost always included in your cruise fare, and if you spit it out, gagging, your waiter will bring you a replacement dish, no questions asked. Who knows? You might fall in love with a new food.
Related: Best Foodie Cruises
---
10. Dressing Up
We know that packing the suit or cocktail dress and heels is a pain, and it's so easy to eat at the buffet in shorts and a T-shirt. But if you pick one night to dress up and have a sit-down dinner, it will make your cruise feel more like a special occasion. And you don't want your vacation to feel like every night at home, do you? Plus, if you're cruising with your sweetie, seeing him or her dolled up can get those romantic vacation juices going, if you catch our drift.
Related: Pictures of What to Wear on a Cruise
---
11. Souvenir Shopping
We're not talking about that Senor Frog's T-shirt, but buying something local in port -- whether it's a handmade craft item, a local food or beverage, or jewelry -- is a great way to remember your cruise trip long after you've returned to the doldrums of regular life. Remember, a souvenir does not have to be expensive to be memorable.
Related: Best (and Worst) Cruise Souvenirs
---
12. Watching Sailaway
There's something cool and a little magical about watching a cruise ship pull away from its pier and set sail for the horizon. We like to watch the crew and dockworkers hauling up ropes and see the water churn as the ship starts to maneuver away from land, and it's just as enjoyable viewing the coastline pass by as you leave port behind.
---
13. Splurging a Little
On vacation, sometimes you have to splurge a little. Perhaps you're in need of a massage in the ship's fancy spa, or you've fallen in love with a handcrafted bracelet in port. Maybe you've always wanted to ride in a helicopter or try scuba diving. Budget a few splurges into your vacation plan because you'll regret giving up on those possibly once-in-a-lifetime experiences.
Related: Super Splurges on Cruise Ships
---
14. Washing Your Hands
On a different note, you will absolutely regret ruining your cruise by getting sick when you could have taken a simple preventative action. Wash your hands multiple times a day -- especially after using the bathroom and before dining -- in order to prevent norovirus and save you from being quarantined in your cabin, bonding with your toilet.
---
15. Putting on Sunscreen
In a similar vein, put on sunscreen every time you're out in the sun, and don't forget to reapply it. There's nothing worse than cowering inside, in pain, wearing long sleeves while your friends are frolicking at the beach or on the pool deck because you're so sunburned you can't move.
Related: How Not to Get Sick on a Cruise