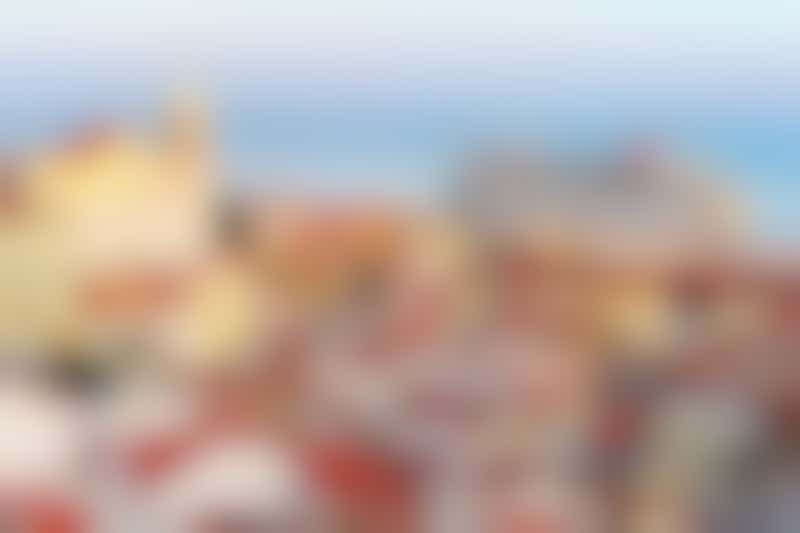 Cruise ship docked in the Lisbon, Portugal harbor (Photo: joyfull/Shutterstock)
Booking a port-intensive cruise sounds perfect for travelers who love to wring the most out of a new destination. What could be better than docking in a new place every day, without wasting any precious sightseeing time at sea?
As exciting as a port-intensive cruise can be, though, less experienced cruisers often don't realize that it can also be exhausting -- especially in regions like the Mediterranean, where a full day of touring is often bookended by lengthy bus rides to get between the port and the city you actually want to see. After seven or 10 days of this, you might feel like you need another vacation.
To make sure this doesn't happen to you, we've gathered 10 easy tips to help you find the right balance between sightseeing and relaxing on a port-intensive cruise.
Travel at an Off-Peak Time of Year
When researching port-intensive cruises, consider the time of year you want to travel. Cruise Critic member Karysa notes that a cruise is often more relaxing if you don't travel during the warmer months -- such as summer in Europe, the region's high season: "I find that the temperature plays a big role in my energy level. When planning a port-intensive cruise late spring and early fall have lower, more comfortable temperatures. Crowds are another energy zapper for me and a time waster. I find that in May and again in September and October, the number of people on vacation and touring in Europe is less; therefore the lines for museums, palaces and transportation are shorter as well."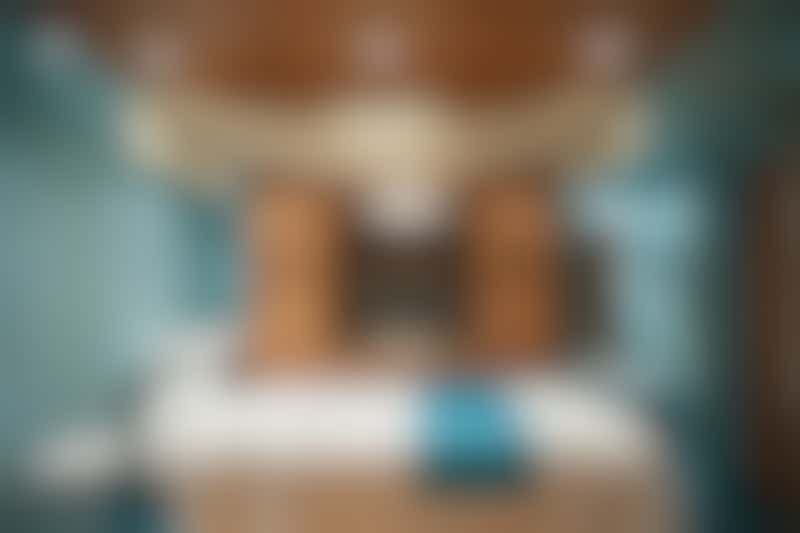 Treat yourself to a spa day (Photo: Cruise Critic)
Create Your Own Sea Day
Your ship might be docked, but that doesn't mean you need to go ashore. This is another factor to keep in mind when researching itineraries; is there a port you've already visited or that you're simply not as interested in as the others? That might be a good place to give yourself the day off.
If you're willing to give up a day of exploring, the reward is having your ship almost entirely to yourself. You can lie by the pool (without getting up at 4 a.m. to reserve a deck chair), or indulge in a massage without the guilt (most onboard spas offer discounts when the ship is in port). After a leisurely off-day, you'll feel refreshed and ready to get back at it wherever your ship stops next.
Cut Your Port Day Short
If you're not inclined to give up a port call entirely, consider taking a half day instead of a full one. Spend the morning touring a coffee plantation before returning to the ship, or sleep in a bit before visiting a local museum in the afternoon. Note that this strategy typically works best in ports where the major attractions are close at hand, rather than somewhere like Civitavecchia, which is more than an hour away from the place most travelers have come to see (Rome).
Don't Burn the Midnight Oil
If you're pooped from a full day of swimming, kayaking or walking on French cobblestones, take it easy on yourself that night. A leisurely dinner? Yes. Dinner, a show and a couple of hours feeding the casino slot machines? Maybe not. On a port-intensive cruise, give yourself at least one or two evenings to relax in your cabin and turn in early.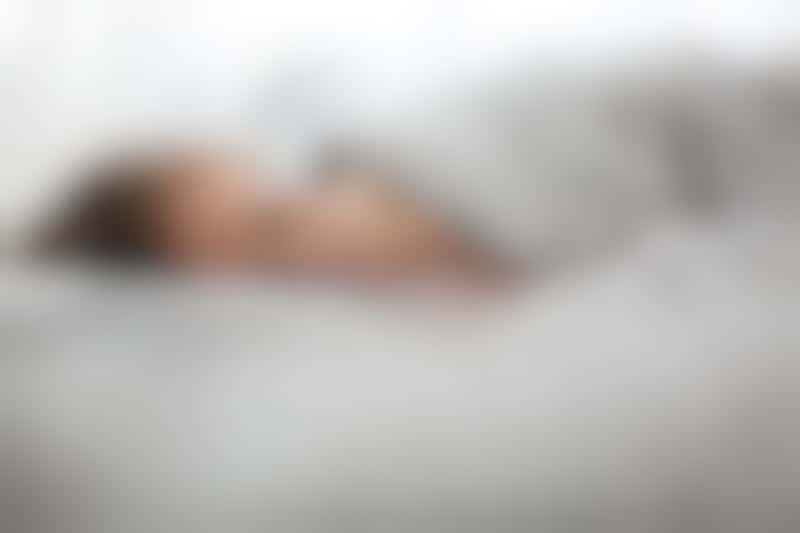 Recharge for the night with a nap (Photo: l i g h t p o e t/Shutterstock)
Take a Nap
If going to bed by 10 p.m. sounds like a snooze (pun intended!), recharge with an afternoon nap instead. Even catching just 30 minutes of shuteye between getting back from an excursion and going to dinner can power you through some extra nighttime fun.
Prioritize
Let's face it: You're never going to be able to see everything Florence or Athens has to offer in a single day, and you can wear yourself out trying. So instead of attempting to cram three museums and two churches into a seven-hour day in port, choose a few key sights that you particularly want to see, and take your time. You'll appreciate them more if you're not racing through them, and you'll have some other sights to look forward to on your next visit.
Relax in Port
If you tend to spend most of your days in port doing high-energy excursions (Caving! White-water rafting! Hiking!) or intensive sightseeing, why not schedule one or two days in which you just chill out? This could include sunbathing on the beach, browsing flea markets or lingering over a cappuccino at a sidewalk cafe. Keep an eye out for options such as massages in a beachside hut -- in some parts of the world, these will likely be cheaper than similar offerings aboard your ship.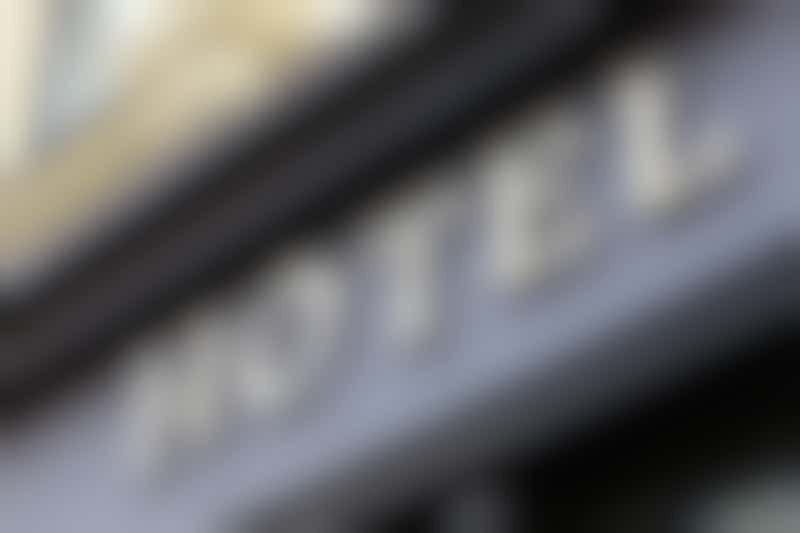 Arrange for a pre- or post-cruise hotel stay (Photo: Chubykin Arkady/Shutterstock)
Stay a Little Longer
There's nothing relaxing about rushing to and from an airport, so if you've got the time, consider adding extra nights before and/or after your cruise. After a week of hopping from one port to the next, it can be refreshing to stay in one city for a few days and explore it in depth.
Book a Private Tour
Cruise Critic member griffy116 explains why choosing a private tour with a local guide can be more relaxing than taking your ship's excursion: "We could be flexible. On one of our days, the guide/driver was pushing us pretty fast and we talked to him and explained that we needed a more relaxed pace, including some time to sit and relax at a cafe to refresh a bit. If we had been on a ship-sponsored tour, this wouldn't have been possible."
Just keep in mind one key advantage of a ship-sponsored excursion: if it's late getting back, the ship won't leave without you. Be sure to allow plenty of wiggle room in your schedule if you book a private excursion.
Find Your Own Little Corner of the Ship
Sometimes all you need to recharge your batteries during a port-intensive cruise is a few minutes of peace and quiet. The obvious place to hole up is in your cabin, but with a little searching you can find other calm, secluded spots around your ship -- such as the library or an out-of-the-way lounge. Taking a few minutes here and there in your own little spot can make you feel calmer and more at home in the midst of a busy itinerary.