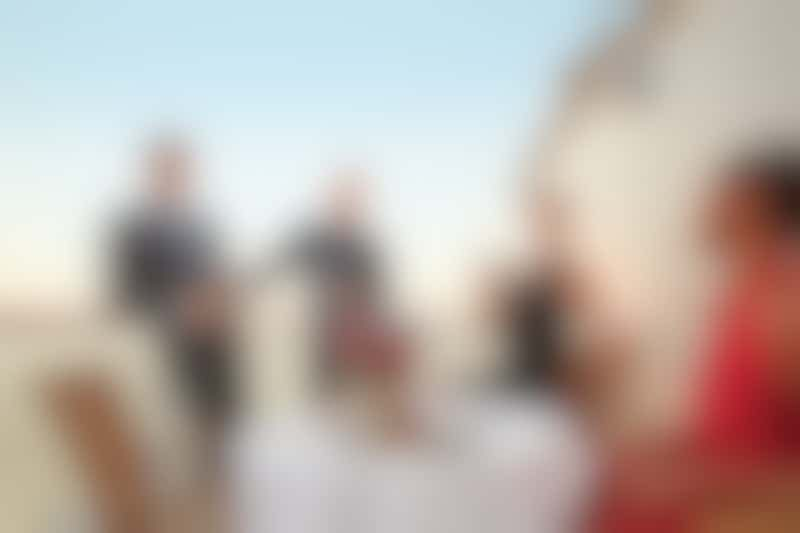 How to get along wih fellow passengers on a luxury cruise (Photo: Seabourn)
Boarding your first luxury cruise is a little like showing up on the first day of elementary school. In addition to feeling excited, you also might feel a bit intimidated by your fellow passengers and be apprehensive about fitting in with everyone else.
It's something we hear a lot from cruisers who have plenty of mainstream voyages under their belts but haven't yet sailed with the likes of Regent Seven Seas, Seabourn, SeaDream Yacht Club or Silversea. We hear concerns such as "Will we find other passengers with common interests? Will everyone have more money than we do and will that matter? Will we be the only ones not wearing designer clothing and expensive jewelry?"
We're here to tell you that those fears are grossly exaggerated. In reality, passengers that sail aboard luxury cruise ships are just as friendly as the people you'll find sailing with Celebrity or Royal Caribbean. Yes, some might be wealthier, but they're still people who share your passion for travel and want to discuss their thoughts about the world, their community and their family with the people they meet -- just like you.
If you're feeling nervous, here are 10 tried-and-true ways to get to know your fellow passengers and fit in on your first luxury cruise. Believe us, once you're onboard and meet one or two new people, your anxiousness will disappear. If you can afford a luxury cruise -- even if it's a one-time splurge -- you belong onboard and you should enjoy every minute.
---
1. Set the Right Tone By Packing the Right Clothes
You can make great strides in fitting in on your first luxury cruise by simply packing the right clothes for the trip. Start by checking your cruise line's dress codes and bringing the right attire for every evening -- be that formal, informal or country club casual.
Don't be the only guy onboard not wearing a jacket if that's the norm; tuxedos and dark suits are not out of place on certain luxury lines with true formal nights. Women will be right in line with jazzy accessories like sparkly sandals, beautiful shawls and statement jewelry (which doesn't have to be expensive).
During the day, you can dress casually but don't be a slob. Shorts, T-shirts, flip-flops and baseball hats are fine but make sure they aren't the old ones you've owned for years. Crisp, new outfits are best -- and an excuse for a pre-cruise shopping trip.
If you're on the pool deck, be sure to have a nice cover-up or shirt to put on as you make the trek back to your suite. For women, it's a fashion statement. For guys, well, no one wants to see your hairy chest anywhere except at the pool.
What to Wear on a Luxury Cruise
---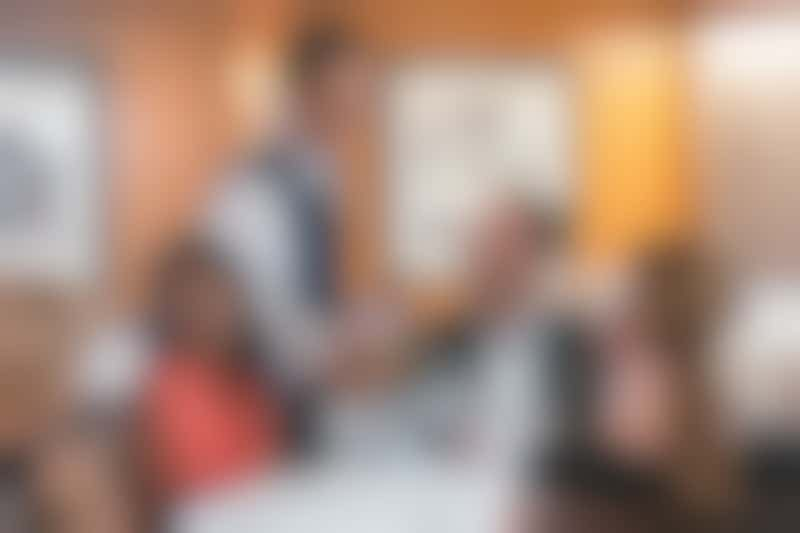 Dinner service at Paul Gauguin's L'Etoile (Photo: Paul Gauguin Cruises)
2. Relax, Smile and Be Yourself
On the day you board the cruise, just relax. You've hit the big time and you're boarding a luxury cruise -- now is not the time to worry. You don't have to be powerful CEO, multimillionaire or resident of NYC or Hollywood to earn the right to go on a high-end cruise ship. You might be feeling insecure, but there's no need to apologize for your lifestyle and choices.
Just remember to be yourself and stay relaxed. Nothing screams "standoffish" like someone with a tense grimace on his or her face. Enjoy the experience of meeting new people; if you meet someone that you're not crazy about, just move along. You'll find plenty of people eager to chat -- luxury cruises are very social -- and you might be surprised that very few are judging you on first appearances. Once you're onboard, no one knows who's a CEO and who's middle management. The ship itself levels the playing field.
---
3. Enjoy a Pre-Cruise Stay Via Your Cruise Line
Some luxury cruise itineraries include a pre-cruise hotel stay in your embarkation city while others sell it as an add-on. Take advantage of -- or book -- that pre-cruise package, and you'll have the opportunity to meet a few of your future fellow passengers before stepping foot on the ship.
You'll either run into them at the hotel lounge and restaurant before transferring to the ship or you'll join them on the coach ride to the port. This gives you the chance for a pre-boarding "meet-and-greet." Find out where they're from, and if they've sailed with the cruise line before; if they have, ask them if they have any tips for first-time cruisers. Perhaps you'll meet up with other newbies, and you can bond over this inaugural experience.
---
4. Be Friendly on Embarkation Day
The golden rule on embarkation day is "Be friendly." Smile and say hello to people during your transport from the airport to the port, in line at the cruise terminal, at the check-in desk, during embarkation-day lunch, at the pool deck bar and during the sail-away party. This is your opportunity to meet people before they've formed cliques. Take advantage of it -- even if you've got jet lag or feel a bit underdressed in your travel day clothes. No one is going to remember what you wore but they will remember your friendly greeting and conversation.
---
5. Get the Inside Scoop From the Ship's Crew
You'll get the best insider advice from the people who know the ship best: the crew. Be friendly when you meet them on embarkation day and throughout your cruise, and they'll reward your overtures with more personalized, genuine service -- and often some great advice, too. Generally speaking, luxury cruisers know where their bread is buttered and they treat the crew very well. You may see one or two obnoxious bores mistreating the crew but it's a rarity.
Whenever you board a ship, one of the first things you should do is go to the restaurant to meet the maitre d' and make or review any special requests. It's also a terrific time to explain that you're new to the cruise line and don't know anyone else onboard. Tell him a bit about yourselves and the type of dinner-mates you're hoping to meet. He can do his best to seat you with like-minded passengers that he knows from previous voyages, or tell you the best times to arrive to maximize your chances of sharing a table.
Along the same lines, introduce yourself to the cruise director. This person is basically a paid social butterfly who will know past passengers and will get to know the newbies. Tell him or her that you're a bit concerned about finding friends onboard. Give your brief bio, and he or she will make a point to introduce you to cruisers during onboard events like the sail-away party and the captain's welcome reception.
Secrets Luxury Cruise Lines Don't Tell You
---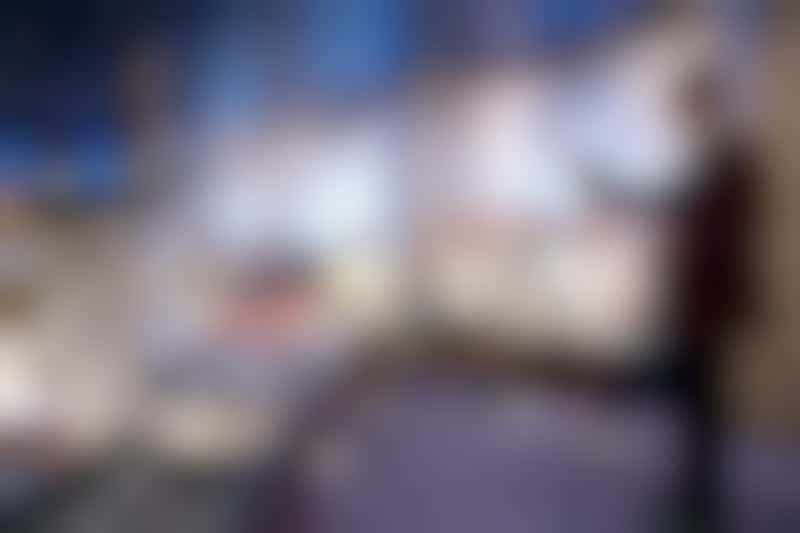 Wine demo on a Regent cruise (photo: Regent Seven Seas)
6. Be a Joiner
On a luxury cruise, sea-day and other onboard activities are well attended and great for socializing. Joining a trivia team is perhaps the fastest way to make onboard friends. These trivia sessions can get competitive and everyone has a blast, but even if you're not a trivia superstar, you'll enjoy the camaraderie of your team. (Once you join, know that you'll be expected to show up at each session and stick with the same team; people take their trivia on luxury cruises very seriously.)
You can also try dancing or cooking classes, attend an enrichment lecture or make a daily appearance at afternoon tea. You'll meet like-minded people and have a shared activity to spark conversation.
What to Expect on a Luxury Cruise: Daytime Activities
---
7. Go to Cocktail Hour
One way to fit in on a luxury cruise is to go to cocktail hour or the bar for pre- or post-dinner drinks. When booze is included, the onboard lounges buzz with activity during the evening hours. Not only will you be navigating your cruise like a pro, but you'll also have some social lubrication for meeting shipmates who have also stopped by for a drink.
---
8. Invite Someone to Dinner
It's customary on luxury cruises to invite people you like to dinner. If you have an interesting conversation with someone on a shore tour or enjoy a few laughs at the bar or by the pool, invite them to join you for a meal. Either ask them when you see them if they have plans for dinner that night or the next, or send an invitation through your butler or reception.
Don't take it personally if they say no; some people prefer to dine with their travel partner only. But meeting new friends for dinner -- or, better still, planning a special-request meal with them for a later evening -- is a solid way to become a luxury cruise pro.
Just remember to keep the dinner conversation light when you're getting to know people onboard. Avoid controversial topics -- especially politics, which is a no-no when it comes to talking with strangers. Instead, talk about what people really care about: their hobbies, past travels, favorite foods and wines, hometown, family and pets. All you have to do is ask, "What was your favorite cruise of all time?" and you'll probably have conversation fodder for the rest of the evening.
What to Expect on a Luxury Cruise: Dining
---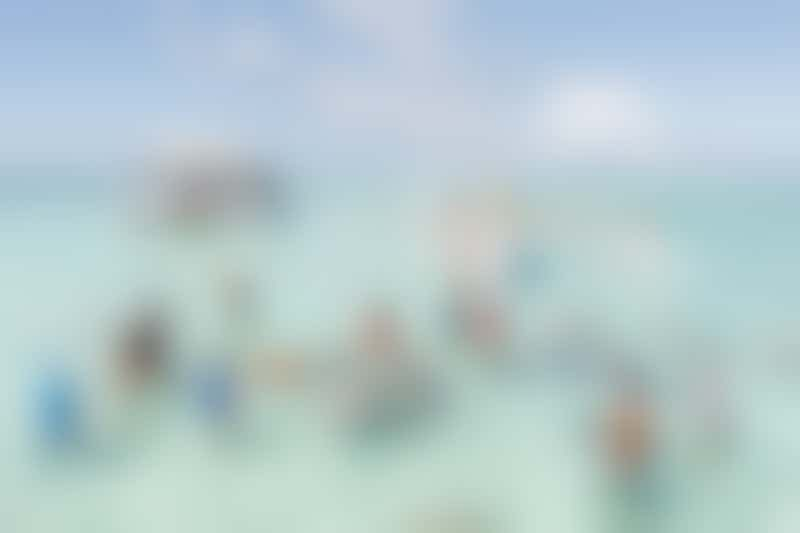 Windstar catamaran sail and snorkel in Bora Bora (Photo: Cruise Critic)
9. Take a Shore Excursion
Many luxury cruisers will arrange for private tours or hire a car and driver to take them to a port's highlights. If you do the same, you will certainly fit in with the crowd -- and might even be able to command respect back on the ship when you recount the day's adventures and you saw or did things that no one else did.
But if your goal is to meet others, sign up for the ship's shore excursions, as they're great ways to interact with your shipmates, either striking up a conversation in the show lounge as you wait for your bus or chatting during the tour. If your luxury cruise fare includes tours, know that most passengers will take advantage of the free excursions, so you'll fit right in if you sign up, too.
What to Expect on a Luxury Cruise: Shore Excursions
---
10. Bring Your Own Posse
Of course, there is one way to ensure that you fit on a luxury cruise -- bring your own friends from home. You'll have more fun in a group you're already comfortable with, and -- who knows? -- you might be dubbed the "fun people" that everyone else wants to meet. And in the extremely unlikely event that everyone else on your ship is snobby and standoffish, you'll be too busy having your own fun to notice.