Let's be honest. We've all had those moments of travel envy, when everyone except us seems to be on vacation and we think, "Gee, it must be nice!" You bust your buns but still can't afford that cruise you vowed to take as part of your "travel more" New Year's resolution.
Luckily, your chances of hitting the high seas sometime soon are better than you think.
You can cruise for less than $500 per couple -- as long as you don't have your heart set on a weeklong cruise or "luxuries" such as a balcony cabin or shore excursions. After all, beggars can't be choosers. If you're low on cash and desperate for a quick getaway, follow these guidelines on how to cruise when you're totally broke.
1. Learn how to hunt for deals.
If the best cruise deals were easy to find, everyone would snatch them up. Dedicate a little extra time and effort to sign up for e-newsletters and search for cruises where you'd least expect them, such as wholesale clubs like Costco or online marketplaces like Groupon. Travel agents also make excellent resources, as they have access to exclusive deals and can even add in a bonus treat such as a bottle of bubbly or onboard credit to save you money once you're on the ship.
Teachers as well as members of the military (active, retired or discharged) and law enforcement (police or firefighter) also are often entitled to special rates.
Related: Unusual Places to Book a Cruise
2. Sail close to home.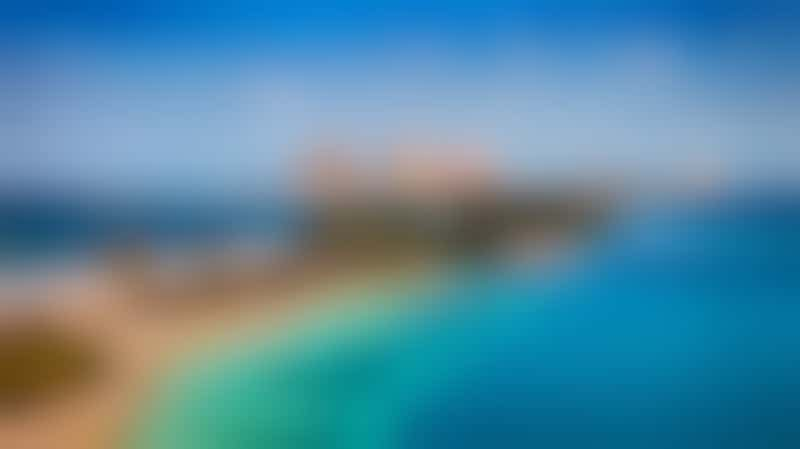 Cheap cruises prevail in the Caribbean, Bahamas and Mexican Riviera, accessible from U.S. homeports. Domestic flights are cheaper than international ones, and you can save even more money if you live within driving distance to a homeport and can skip the flight altogether.
The Caribbean and Bahamas, in particular, are shopping malls for major deals due to the large quantity of ships heading to these destinations. Begin your search in the Bahamas and Western Caribbean, which generally include lower fares than the neighboring Eastern and Southern regions.
Related: Driving vs. Flying to Your Cruise
3. Look at budget-friendly cruise lines.
Carnival Cruise Line, Norwegian Cruise Line and Royal Caribbean are the most popular mainstream cruise lines for a reason. They offer the widest variety of affordable cruise options and dominate the Caribbean and Bahamas. Additionally, these cruise lines' ships are loaded with free activities such as mini-golf, outdoor movies and ropes courses. Note: Cruise fares typically depend on a ship's sail date, age and desirability, so some ships within the same fleet will be more affordable than others.
Another line to keep an eye on is MSC Cruises. With multiple ships in the Caribbean at different times of the year and a need to make a name for itself in the United States, the line's competitive prices and fun factor (water slides and zip lines) give the big boys a run for their money. Lesser known but worth mentioning is Bahamas Paradise Cruise Line, which focuses on affordable, two-night Bahamas getaways and cruise-and-resort-stay packages.
Related: The Best Free Things to Do on a Cruise
4. Go during peak hurricane season.
No, we're not crazy. Peak hurricane season, which runs from mid-August to late October, is one of the cheapest times of the year to cruise the Caribbean, Bahamas and Mexican Riviera -- especially September. The reason: You might not get to visit the ports you initially thought you would.
When a storm pops up on the radar and looks like it's heading toward a ship's path, the captain will alter the itinerary to avoid it. You never need to worry about sailing into a hurricane (though the water can get rough). On the bright side, most late-summer and fall cruises follow their planned itinerary with sunny (or at least, not stormy) weather.
Bottom line: You can save big bucks if you're content with unexpected surprises.
Related: Will You Cruise During Hurricane Season?
5. Don't bet on seven days.
It is possible to snag a good deal on a weeklong cruise, but in most cases, you'll find that short cruises (three- to five-night itineraries) are the bigger money savers. (Some have been known to drop to less than $50 per person, per night.)
Bear in mind: These cruises tend to have more of a party atmosphere because they attract a younger crowd and lots of bachelor/bachelorette and other celebratory groups.
Related: Compare: Top-Rated Short Cruises
6. Book an inside cabin.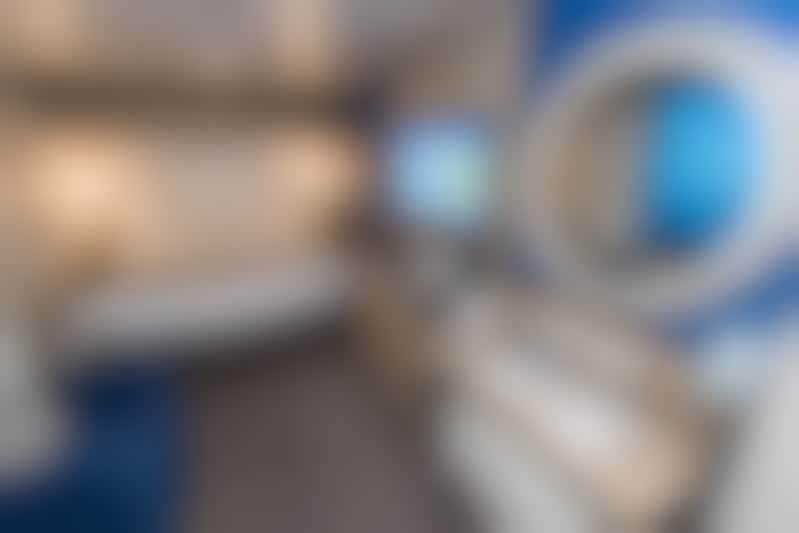 Inside cabins are ideal for cruisers on a tight budget. They're the lowest and most affordable category you can book, simply because they lack a view and come with bare-bones features.
As with any ship, however, not all inside cabins are created equal. While some might be akin to dark closets with a bed and bathroom, others strive to make you feel a little less claustrophobic. (Some even have secret windows!) If you don't spend that much time in your cabin, you're not missing out on much.
Related: Best Cruise Ship Inside Cabins … and Three to Avoid
7. Eat only in free dining venues.
Most cruise ships feature a main dining room (sometimes multiple dining rooms), buffet and a few casual eateries -- all in which you can eat for free. Main dining rooms are a universal favorite for dinner, thanks to their rotating menus and myriad options, which typically include designated vegetarian dishes. (Other special dietary requests can be accommodated with advance notice.) The food is often average, as it is in the buffet, but some free alternative dining venues such as Guy's Burger Joint on Carnival and Alfredo's Pizza on Princess Cruises add excellent value to your cruise fare.
Related: Who Does Free Cruise Dining Best: Royal Caribbean, Carnival or Norwegian?
8. Fill up on free drinks.
Free drinks are one of many ways you can save on booze at sea. Find out if your cruise line hosts a captain's cocktail party. On certain lines, servers at these celebratory soirees will make the rounds with trays of complimentary wine or Champagne. Art auctions also serve free drinks, even if you're only there to look.
Additionally, a number of lines offer BOGO deals and other drink specials listed in the ship's daily planner. Considering specialty cocktails average around $12, you can save a significant amount by taking advantage of these specials throughout your cruise. Be sure to check the fine print for locations and happy hour times.
Related: Ways to Get Free (or Cheaper) Drinks on a Cruise
9. Hit the beach.
As if someone needed to tell you! The beach is one of many free ways to have fun in port -- and if you're in the Caribbean or Bahamas, options abound. In most cases, you can easily access a beach by foot or shuttle bus.
If you have a few bucks to spare, we suggest taking a cab to another nearby beach with fewer crowds and a more authentic island vibe. Just make sure you keep an eye on the clock; sunshine, pina coladas and Jimmy Buffett tunes have been known to foreshadow embarrassing cases of cruisers bolting down the pier toward their ships with minutes to spare before the gangway gets pulled inside.
Related: Free Activities to Do in a Cruise Port
10. Save as a group.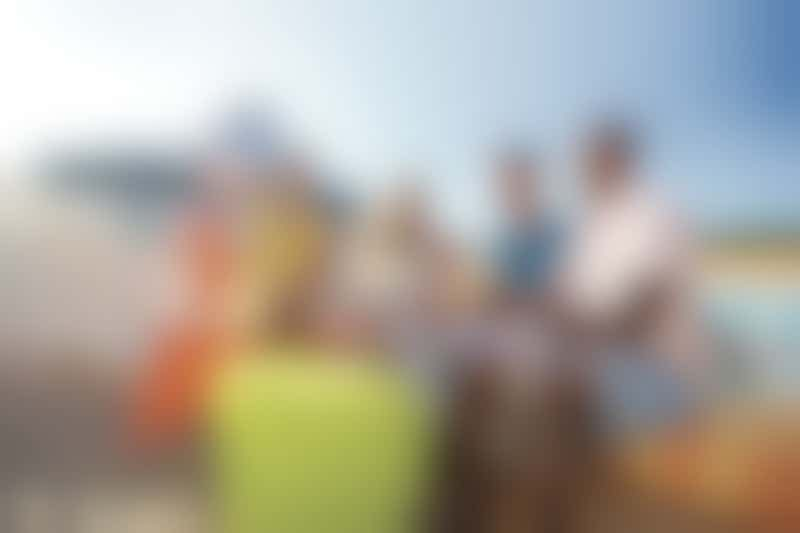 Fares are generally lower for third and fourth passengers booked in the same cabin, but sometimes, cruise lines will offer deals in which third and fourth passengers sail at significantly discounted rates -- or even free. This can be a steal if you're traveling with kids or as a group who's comfortable being in the same room together. Just remember you're still responsible for port fees, which can add up to about $200 each.