Kids might just be the biggest cruise critics. Fail to entertain them in port or try to squeeze too many activities into a mere seven hours ashore, and the complaints, whining and tantrums will alert you in no uncertain terms to your failure as a vacation planner.
How can parents win at shore tour planning? For families, the challenge of port days is finding activities that appeal to the whole crew that can be accomplished during your limited time ashore and within your children's energy bandwidth. It might sound daunting, but a little smart planning can mean the difference between a midday meltdown and an enthusiastic thumbs-up.
Whether you're toting toddlers or teens, here are 10 tips to help you map out your family's day in port for cruise vacation victories.
1. Know your kid.
The first key to success is matching onshore activities with your kids' interests and personalities. Got a little mermaid who loves "Finding Nemo"? Try snorkeling. Extreme adventure-loving teen? Consider a zipline or helicopter tour. On the other hand, if you've got a claustrophobic kid, stay away from the submarine ride, and leave the museum tour for another vacation if you've got a toddler in tow.
2. Make planning a family affair.
Volcano Bay Aquapark in Universal Studios, Florida (Photo: Mia2you/Shutterstock)
Prior to booking, research shore excursions together as a family so your kids can feel like their voices are being heard and they have ownership of the results. Find excursions that appeal to both parents and kids. That way, no one can complain they were "forced" to go on a boring excursion.
Make reservations in advance, as some excursions fill up early and you don't want your planning efforts to be in vain.
3. Don't overdo it.
You want to see as much of a port as you can in your short day, but you're limited by the attention span and energy level of your kids, especially the wee ones. Your kid might want to see the Colosseum, but an 11-hour city tour of all of Rome's highlights will leave your day seeing ancient ruins ruined by a whiny youngster. Your toddler might enjoy a short, morning shore excursion but there will be tantrums galore if you skip his nap to eat lunch in town and check out the shops near the port.
Your day will go better if you spend your energy on one or two key attractions, and factor in downtime for a leisurely lunch, play time in a local park or playground or afternoon naps or swimming back onboard.
4. Don't rule out the kids club.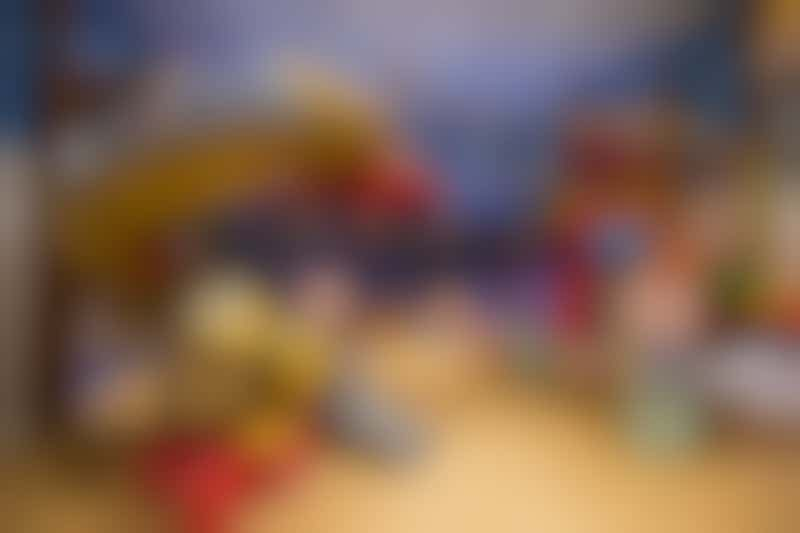 Andy's Room on Disney Magic (Photo: Disney)
Many of today's family-friendly cruises keep kids clubs open when the ship is in port. Find out beforehand what the hours are for your ship's kids club. On days when you're not tendering, consider doing just a morning activity together as a family and letting your little ones enjoy the activities at the kids club while Mom and Dad explore the port more in the afternoon.
This strategy becomes tougher on days when you have to tender ashore, meaning you take a small boat from ship to shore and vice versa. This process can add significant time to getting on and off the ship. On the other hand, if you've got a port-intensive itinerary, you might want to let your kids skip a day ashore; have them enjoy the age-appropriate activities onboard while the adults go into town for a wine tasting, hike or museum tour.
5. Bring a day pack.
Just as you would for a long outing at home, bring a day pack filled with kid must-haves. Pack a favorite toy or security blanket and a coloring book and crayons to entertain the littles during bus rides or when they lose interest in the tour activities. Definitely bring prepackaged snacks like juice boxes, crackers or granola bars to stave off low-blood-sugar meltdowns.
Older kids can carry their own packs with snacks, entertainment (like books or portable video games) and music players with headphones.
6. Fully charge electronics the night before your tour.
While teens and tweens will be happy with a bag of electronics for long bus rides, there will be much wailing if they take out their cellphone or game player to discover its battery is dead. Make sure that everyone fully charges all electronics the night before a port day to avoid drama.
Outlets can be limited in cabins, and, depending on the line, power strips might be a no-no. Bring along a portable or solar charger to help you keep everything fully juiced on the go.
7. Try something new.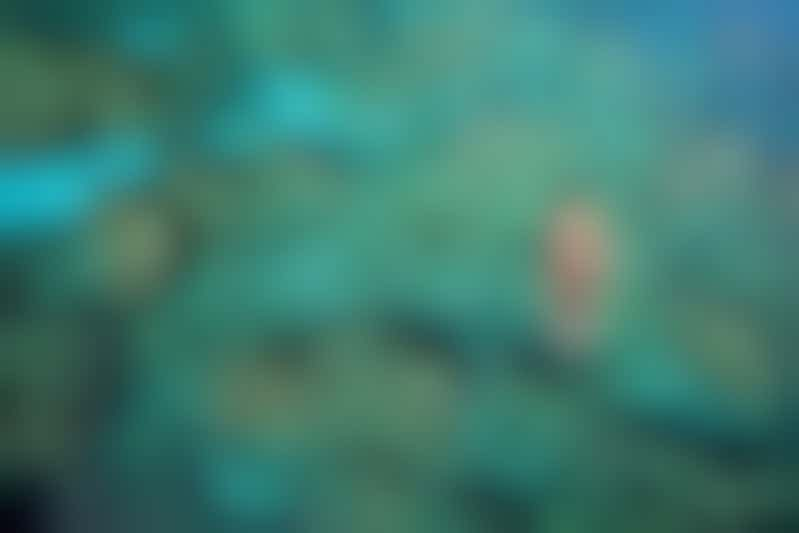 Paddle-Boarding in the Bahamas (Photo: Joe West/Shutterstock)
It's one of the most fun parts of vacation. With a cruise, you get to do it every time you sail into a new port. Here are some water sports you might want to dive into on a tropical cruise:
Snuba: Not ready for scuba, but want to dive into the fun? Kids as young as 8 can try this alternative, which hooks your mask to an air line that is connected to an oxygen tank that floats above you.
**Scuba: **Even if you aren't certified, some excursions will allow you and your kids (generally ages 12 and older -- check at the time of booking) to try an introductory dive with an instructor. Some cruise lines, including Royal Caribbean, will arrange for you to get PADI certified to scuba dive on a cruise.
**Stand-up paddleboard: **Maybe you'd enjoy getting in on this fitness craze, combining surfing and canoeing, where you stand on an oversized surfboard and glide along with a single blade paddle. Most outfitters require children to be at least 7 years old.
**Surfing: **Encourage your kids to make waves while trying out this rad sport. It's a particularly good choice if you're in Hawaii, the birthplace of surfing. There are no strict age requirements, and, although you can rent a board at surf shops and go it alone, testing the waters with an introductory lesson will likely result in a better experience. Email a surf shop in port ahead of time if you want to arrange a class.
8. Dress for success.
Make sure you wear (or at least pack) the right clothes, even if your kids object to hats and raincoats on principle. For example, religious sites like the Vatican's Holy City and Sistine Chapel require covered shoulders and skirts or pants that cover the knees. Comfortable and sturdy shoes are a must for walking tours, while water shoes might be appropriate for more active, water-based activities.
Check the weather and bring sun hats to the beach, warm layers on an Alaskan glacier tour and raincoats if showers are predicted. Your fashion-forward kids will stop complaining about annoying accessories when they start to get uncomfortably cold, hot or wet.
9. Plan a custom tour.
Larger families might find that taxi or private car tours are the best options for their group. These tours are often less expensive per person than paying for group shore excursions, and allow families to do exactly what they want on their own schedules. You don't need to do the obligatory shopping stop and can add time at a playground -- and the only people you have to wait for are your own travel companions. You'll also have the flexibility to change the plan if kids are melting down or become fascinated with a place and want to stay longer.
To find the best car services, check out Cruise Critic's message boards for guide recommendations in different ports. If you're waiting until you get to port to choose a guide, chat in person with drivers at the cruise terminal when you arrive. Choose a driver who's friendly and speaks English, and be sure to agree on a fare before you hop in. Also make sure to research laws about car seats before you arrive.
10. Leave time for spontaneity.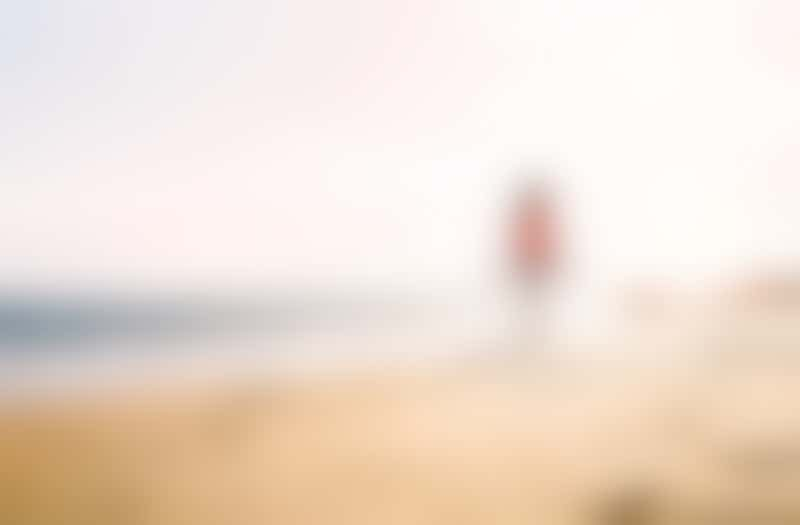 Mother Daughter Stroll on the Beach (Photo: AlessandroBiascioli/Shutterstock)
Some kids need structure, but many balk at following rigid schedules for days on end. Especially on port-intensive cruises, it's important to build in lazy days and unplanned time in port for spontaneous discovery.
Late-night teens will appreciate a day where they can amble off the ship at 10 a.m. Fidgety preschoolers might enjoy an impromptu romp in a playground you pass on a leisurely stroll, or exploring a local candy or toy store. And parents will sigh with relief at not having to plan every single minute -- though we recommend you have a Plan B in your back pocket, in case your wander through port does not yield wonderful, serendipitous finds and the underage grumblings begin.