Nearly every major cruise line has its own version of a private island oasis (typically nestled somewhere in The Bahamas). Cruisers who are treated to a day in one of these exclusive ports can enjoy pristine beaches, explore amenities like ziplines and walking trails, and indulge in a frosty drink with their toes buried in the warm sand.
But, despite all of the things available to you on these perfectly planned-out port days, there are a few things you should never do. We rounded up our top tips for how to avoid these 10 private island pitfalls.
1. Pick the First Chair You See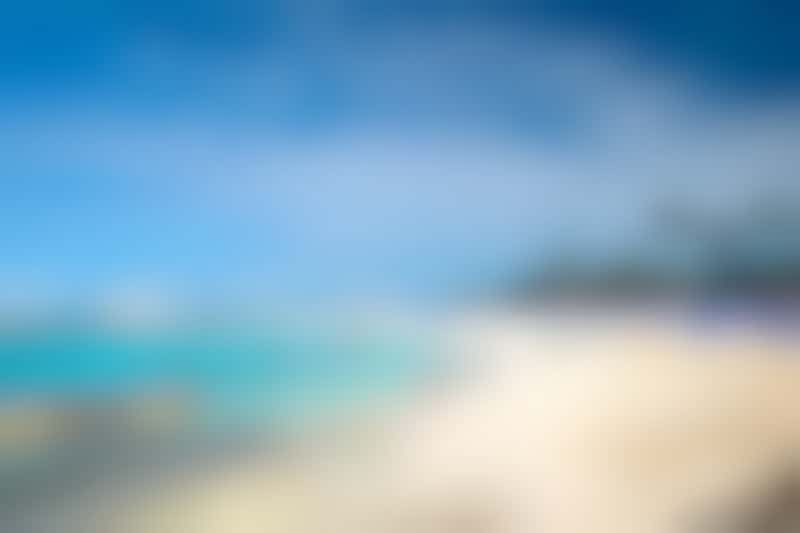 It can be tempting to hop off your ship and plant your rear end in the first appealing beach chair you see. However, this can be a mistake if you haven't yet explored the rest of the port. Usually much quieter, nicer stretches of sand are a bit further away from the dock. There are also loungers suited for almost every kind of cruiser -- whether you want to hang by the pool, keep an eye on the kids by the playground or be as far away from the crowds as possible. It's worth taking the time to scope out the right spot, so you can spend the day feeling like the piece of the island you chose was meant just for you.
2. Assume Amenities are Included
From a simple source of shade to a pool noodle, it's a safe bet that most private island amenities are going to be at an additional cost. Some cruise lines do include the use of umbrellas along with beach loungers, but extra "toys," like tubes, mats and floaties, will usually cost a couple bucks for the entire day. And, while the kids' water park might be free of charge, the fins they need to go swimming are a rental; be sure you're clear on pricing before promising stand-up paddle-boards to the entire family.
3. Expect to Pay With a Credit Card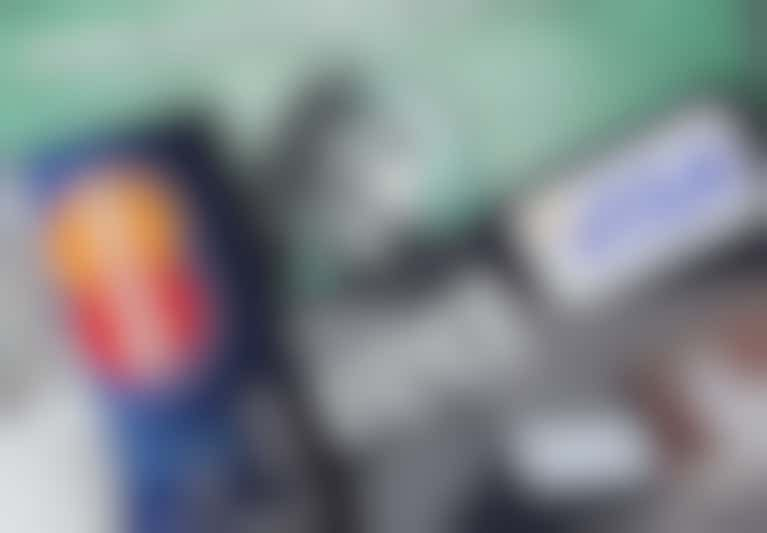 Speaking of charges, private islands are unique in their mini-economic ecosystems. Because the property is owned and operated by your cruise line, most don't just request -- they require -- you to pay for all purchases with your cruise card, which is linked to your onboard account. For the few items that don't accept your cruise pass -- like a local straw market -- you should bring some cash ashore. Some vendors, depending on the island, might accept a standard credit card, but they're typically the exception and not the rule.
4. Forget About the Sun
It's easy to be distracted from everyday concerns while on vacation. But, don't let the powerful rays of island sun escape you. Applying -- then reapplying --sunscreen and staying hydrated are two of the most important reminders you can set while relaxing near a palm tree or flying down a zipline. Be sure to take regular time-outs from direct sunlight and break up whatever cocktail(s) you're working on at the beach bar with good ol' H2O. The consequence of ignoring these common-sense practices can be worse than a pesky sunburn; you risk sun poisoning and missing out on precious vacation time.
5. Sleep In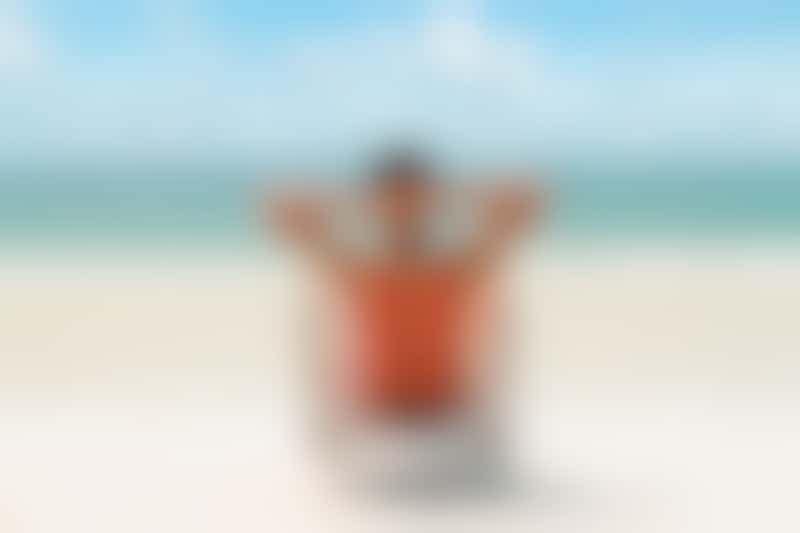 It might be tempting to shrug off a cruise line private island as a manufactured destination and take your sweet time getting off the ship to see it. But, you might regret all that waiting if you don't want to compete with crowds at the pool or lines for attractions. Wandering ashore midday means you might miss out on that somewhat peaceful morning mood -- and instead enter straight into the frenzied fray of hungry, antsy kids with their families close behind. Our advice is peel yourself (and your friends) out of bed and instead take a late-morning nap in a lounger overlooking [insert tropical vista].
6. Plan for Lunch with Dietary Restrictions
On nearly every cruise line private island, there are at least one or two venues open and available for lunch, free of charge. This includes a grill, assorted cold salads, fruit and even ice cream. But, given the limitations of a buffet on an otherwise uninhabited island, most dietary restrictions or allergies can't be readily accommodated. Remember, the buffet or main restaurant onboard your ship should be open, and lunch will be served (with crew able to accommodate gluten intolerance, as usual). Budget time to get back and forth from the island, and it's always prudent to make sure staff onboard are fully aware of your special needs.
7. Pay for Special Seating (if you have young kids)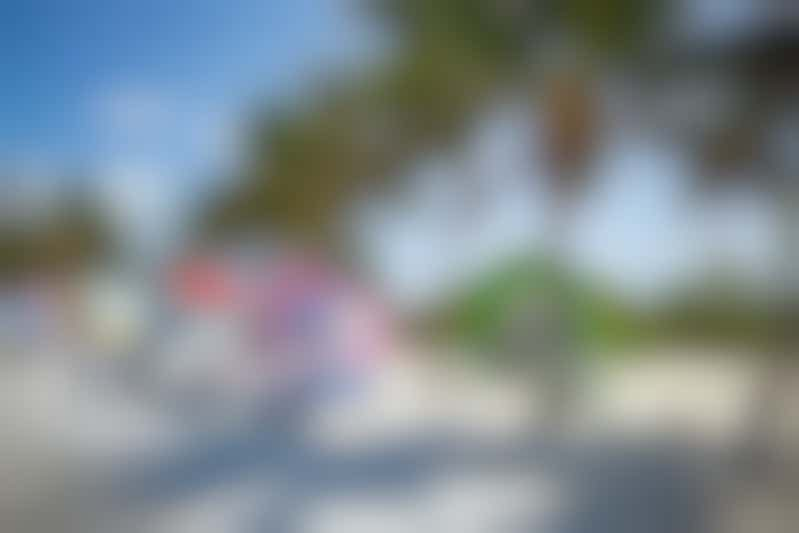 Many private islands have beach accommodations galore from plush daybeds to swanky cabanas. However, we advise families to select wisely when considering how much time their kids will actually spend in these not-cheap seats. Many parents have learned the hard way by shelling out for clamshells that they never spent time in -- their active kids kept them playing by the seashore all day long. On a related note: Don't forget sand toys if you want to keep tots sufficiently entertained. They might be for sale at one of the souvenir shops, but chances are they'll want their own (more cost-efficient) shovels and buckets.
8. Treat the Island Like a Theme Park
These private destinations might be developed by the cruise lines and run like well-oiled machines, but at the end of the day, they are part of established nations like The Bahamas, Belize or Haiti. Use the same precautions on a private island as you would in any new destination; make sure not to let your kids wander off and monitor them at all times around water (which, inherently, is everywhere). While most of these ports can't be considered particularly "wild," a fair amount are home to preserved species of birds, coral, marine life and other wildlife. Be sure to treat your surroundings -- including the local environment and culture -- with respect, and instill those same values in younger cruisers as well.
9. Ignore Tour Descriptions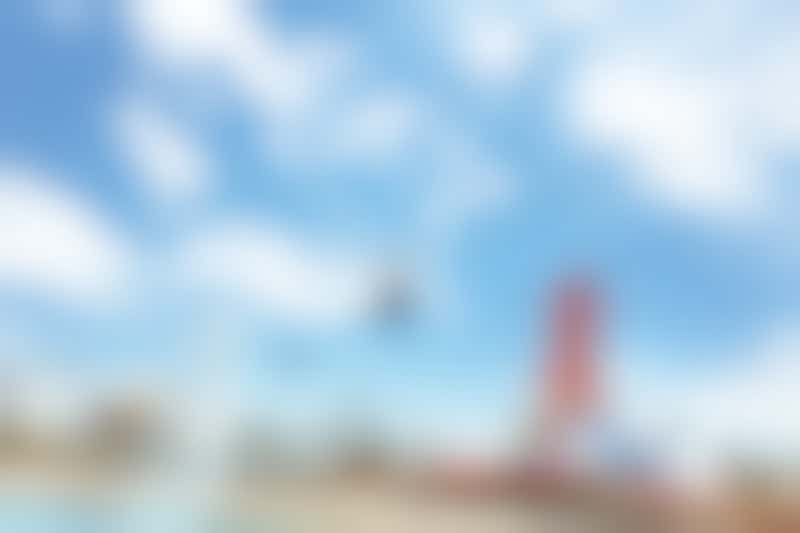 With an entire island at your disposal, it's not necessary to book a shore excursion, but it can be a fun way to spend a few hours. It's important to note that like any tour there is always a fine print, and it behooves the savvy cruiser to make sure you're properly equipped for your day ashore -- even in a relatively small port. Forgetting closed-toe shoes for a zipline or horseback riding might mean missing the excursion altogether; some private islands are still tender ports and getting back and forth from your ship often takes some time. To avoid headaches and heartaches, bring what you need with you the first time. (We also advise reading descriptions to avoid disappointment; "swimming with pigs" can be more like standing in water and watching.)
10. Get Left Behind
We admit this is difficult to accomplish; cruise lines are able to keep track of who's onboard when you swipe your cruise card to disembark, and because they essentially own the port, it's much easier to keep track of passenger whereabouts. But, in the event it's time to sail and you are somewhere still trying to swim with stingrays, it is possible to get left behind. Stranding yourself on a private island with no formal accommodations could be problematic as you'll have to somehow arrange transportation to another island and then figure out how to meet your ship at the next port. While having an island to yourself might sound appealing, it's a logistical nightmare -- trust us, it's not worth it.