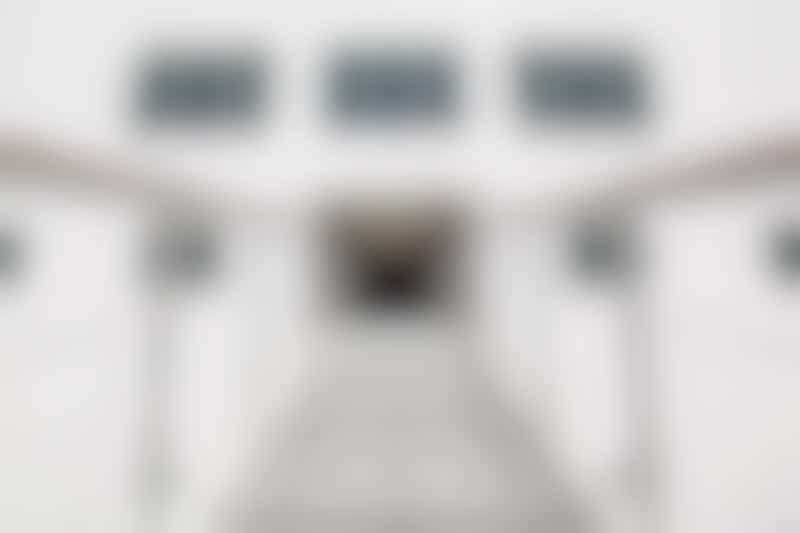 What to expect on a brand-new cruise ship. (photo: Pavel L Photo and Video/Shutterstock)
For those of you lucky enough to sail on a brand-new cruise ship, you'll know the feeling: the excitement -- both yours and crew's; the feeling of walking into a cabin and knowing that you are the first person to sleep there; and that smell -- that new ship smell.
The first few sailings of any new ship are traditionally called shakedown cruises, where the ship and the crew are put through their paces ahead of a revenue sailing. Nowadays, though, many of the lines simply bill these cruises as "maiden voyages" or "inaugurals" and use them as a chance to trial new systems and technologies on fee-paying passengers.
So when you next step onboard a new ship, keep in mind two pieces of advice: Don't expect everything to work, and be patient.
Here are 10 things to know about sailing on a brand-new cruise ship.
1. Not everything will run smoothly.
It just won't, so don't expect it to. That includes technology, dinner arrangements, show bookings, room service or service in general. The show that you've booked? The performers might not have finalized their rehearsals or the technology might not yet be in place. The particular wine that you absolutely have to try? The order might not have gone through. The dining time and restaurant that you've pre-booked? Your booking might have been misplaced. Ditto with pre-booked shows.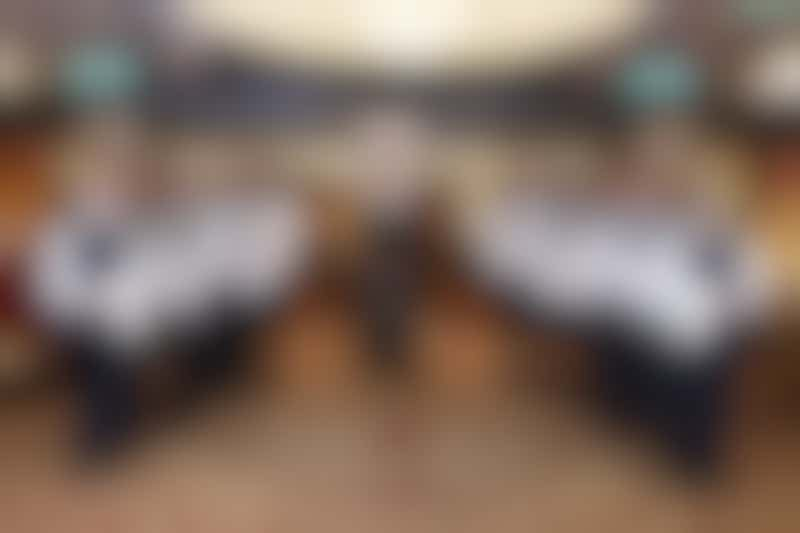 Wait staff on a Royal Caribbean cruise (photo: Royal Caribbean International)
2. Be patient with crew.
Most lines will get their top crew in from other ships for a new ship's first season, and these people will be used to dealing with new ships (and be masterful in dealing with unexpected issues). But even the most experienced crew won't know every part of a new ship. So if your turndown service is not done exactly at the time you expect it, you've requested something in your cabin that hasn't arrived or your breakfast order is not quite right, be patient -- crew members are on a learning curve too.
3. It's possible not everything will be open.
I went on Carnival Sunshine's maiden voyage after it underwent a massive refurbishment that saw it changed from Carnival Destiny, and the specialty Japanese restaurant wasn't open, nor were the water slides. Other things that might not be available on an inaugural sailing? A spa treatment, perhaps a piece of new gym equipment or a mini-golf course that has some technical glitches.
4. You might run into famous people.
There are so many celebrity chefs now associated with cruise ships -- Jamie Oliver, and Thomas Keller in the U.S., for example, and James Martin, Atul Kochhar and Marco Pierre White in the U.K. -- that you are almost certain to spot one onboard an inaugural. Similarly, many ships invite "celebrities" with tenuous links to the line, or people they hope to promote the ship via social media. This is especially true if the godmother is someone famous, such as HM The Queen, for example, who named P&O Cruises' Britannia or Broadway star Kristin Chenoweth, who christened Royal Caribbean's Quantum of the Seas.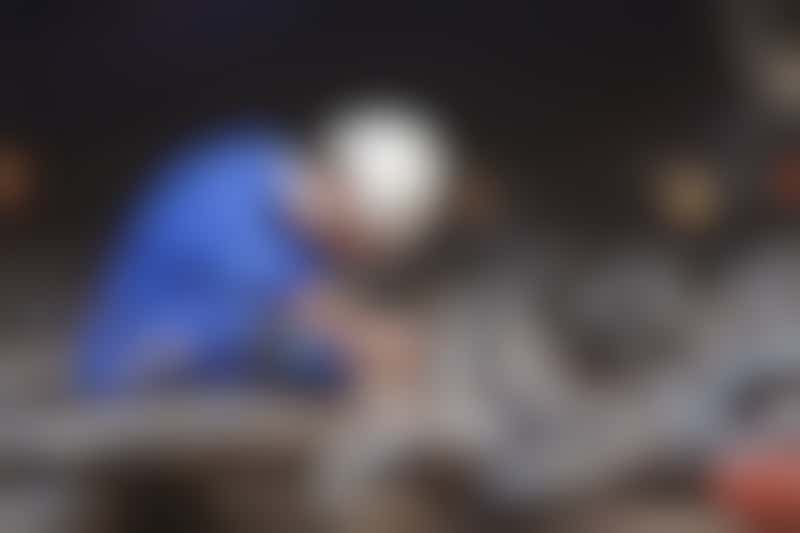 Construction on Royal Caribbean's Quantum of the Seas (photo: Royal Caribbean International)
5. You might run into shipyard workers.
This is a funny one: Sometimes ships aren't actually completely ready when they first set sail. Last minute tweaks, including a restaurant that needs to be built or plumbing issues that might need to be addressed, means engineers might be onboard to finish off the work. Cabins can be limited because the cruise line might have to block staterooms for the workers. (Note: These might not be inside cabins either. On a trip on Allure of the Seas, one lucky workman got to sleep in the Royal Suite as he was finishing it off!) If you run into shipyard workers, don't expect them to be as friendly as the crew.
6. You might run into top cruise line execs.
Unless you're an avid cruise line personnel fan, you're unlikely to know all but the most high-profile cruise line execs, but many mid-level executives will be onboard as well. They're getting to know the ship itself and how it works, so chances are, they will appreciate constructive feedback from you. They might hold Q&As or informal gatherings, which will be posted in the daily planner. Check them out! It's your chance to give your opinions.
7. You get to try out the new stuff.
OK, so the cruise line might be using you as a human guinea pig, but you are also the first to see new shows, the first to try out that new celebrity chef restaurant, the first to sample the cool new technology and the first to try out the activities. For example, on the inaugural cruise for Royal Caribbean's Quantum of the Seas, we were among the first to check out the smash "Starwater" in the Vegas-like setting of Two70; the first to taste chef Michael Schwartz's superb restaurant; the first to try the Ripcord by iFly sky diving simulator; and the first to see Mamma Mia! Oh yes -- and you get to be the first to write the review on Cruise Critic!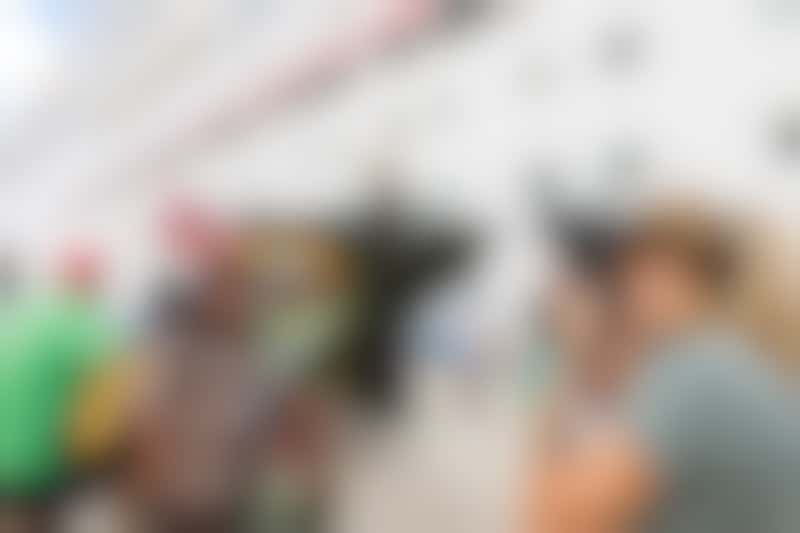 Excited locals in Cozumel (photo: Cruise Critic)
8. Expect locals to be excited.
When the ship makes its first port calls, it probably will receive a special welcome. This varies depending on where you sail, but in the Caribbean, it will often be a steel band and dancers; in Europe, it might be a delegation of dignitaries, perhaps with a marching band. Cruising is a major financial boon to port cities, so new ships might be greeted by mayors, town councillors, port officials and local press -- in fact, everyone associated with the planning.
9. You get to shape the ship.
This is perhaps the most exciting, albeit intangible, aspect of being on a new ship. Your experiences onboard are invaluable to how the ship and other ships in the fleet will be operated. The cruise line is using your feedback to determine what shows work, what restaurants are popular and which cabin features click. The top cruise line executives are onboard to help work out kinks -- and evaluate concepts that might not be performing as well as they hoped. In many cases, upper management is very responsive to passenger opinions.
10. You get bragging rights.
And finally: You're entitled to boast (just a little) -- particularly if you're on the inaugural sailing.