Whether you've booked a transatlantic crossing on Cunard's Queen Mary 2 or you're merely considering it, you might be wondering whether you'll be able to find enough ways to pass the time.
As it turns out, on Queen Mary 2, things to do aren't hard to come by. The liner specializes in crossings with an abundance of sea days and there's plenty to keep you busy -- sometimes so much that it's difficult to fit everything in. Below are some things we've learned, as well as some things we highly recommend trying the next time you find yourself traveling across the pond with no land in sight.
1. Bring lots of luggage.
Passengers are allowed unlimited luggage with no baggage fees, which means you can bring as many suitcases as you'd like without a problem -- and without costing you an extra penny. Imagine our surprise when we discovered that our eight suitcases actually fit in the closets and under the beds in our cabin, meaning we didn't have to line the walls with them in order to keep them out of the way.
2. Take a nap.
After all that luggage wrangling and prior to engaging in any serious onboard activity, we recommend a nap. The beds on QM2 are lovely -- a bit like sleeping on a cloud -- and there's no better way to start off your holiday than with a good rest.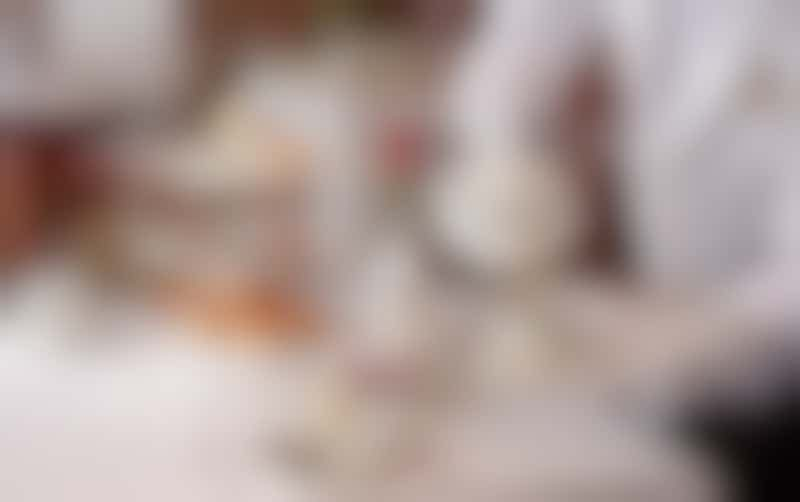 3. Have afternoon tea.
Many ships offer some form of afternoon tea, but few capture the full experience with accouterments like clotted cream, finger sandwiches and harp music. Expect your treats to be cheerfully served by white-gloved waiters in white jackets. Cunard offers this daily, as well as a self-serve option in the buffet.
4. Attend a lecture.
Guest lecturers give talks on a variety of topics, making Cunard's Insights program some of the best enrichment at sea. During our weeklong sailing, we learned about everything from Donald Trump and Jack the Ripper to the history of coroners and Broadway productions.
5. Try something new.
Have you been wanting to take up a new hobby but haven't found the time or money? Try your hand at fencing, flower arranging, watercolor painting or ballroom dancing without having to venture more than a few decks away from the comfort of your cabin. Classes are offered on a rotating basis throughout each sailing; specific times, locations and prices (if applicable) are noted in the ship's daily schedule.
6. Play with the puppies.
Did you know Queen Mary 2 is the only cruise ship where passengers can bring their pets? It's got a fully operational kennel onboard that can house up to 24 dogs and cats on each sailing. Cruisers wanting to catch a glimpse of their furry fellow passengers can head up to Deck 12 aft from 3 to 6 p.m. daily, when the dogs are allowed outside in a special gated section to run around and do their business. Passengers wishing to actually interact with the dogs won't want to miss the post-photo shoot (yes, there's a pet photo shoot) parade, where owners run around the public deck area with their pooches. Be sure to ask permission before petting them, though, and say hello to Oliver, the ship's friendly and knowledgeable kennel master, who will be wearing one of Cunard's iconic red bellhop uniforms.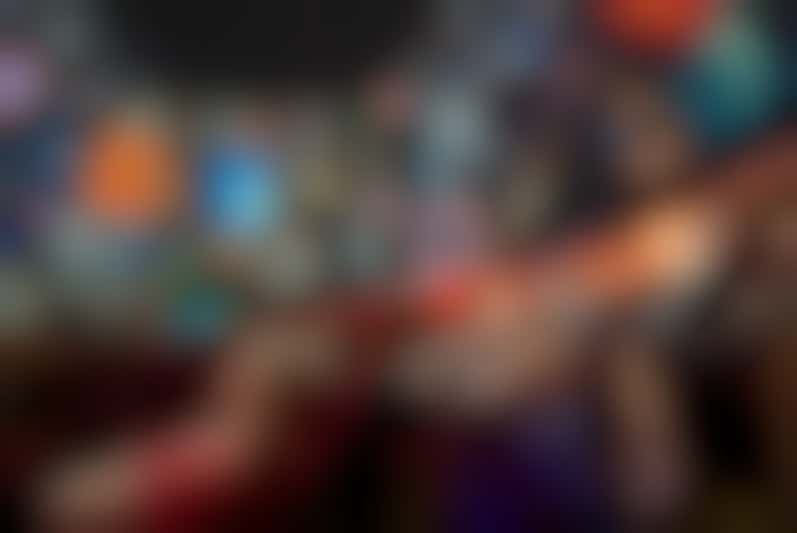 7. Visit the planetarium.
Until recently, QM2 was the only ship with its own planetarium. Now it's one of two, but it still offers an educational and enjoyable experience. You'll need to grab free tickets from the ConneXions desk each morning, but it's worth the effort to learn about all things space. Sometimes guest lecturers even provide live commentary, as was the case with one presentation, where we learned all about more than 80 constellations you'll find in the night sky above the Atlantic.
8. Enjoy the library.
Use all that extra luggage you'll be bringing to carry clothes, not books. Queen Mary 2 is one of the few ships that still boasts a respectable library. We're talking actual stacks -- not just a cupboard or two. Even if English isn't your first language, you won't have any trouble finding something to read. One drawback is that, with all the books, there aren't many seats, so you might have to take your tome to the pool deck or a quiet lounge for an afternoon read.
9. Make a night of it.
On Cunard's transatlantic voyages, every other night is a formal night, and people take it seriously. You won't see jeans anywhere onboard (even during the day), and at night you'll see more ball gowns and tuxedos than on any red carpet. Following each formal night is a ball with its own theme, such as big band or masquerade. Even if you don't normally like dressing up or dancing, embrace the vibe. Order something fancy for dinner, splurge on a glass of wine and plan to stay up late.
10. Avoid the internet.
Yes, it's tempting, especially if you're trying to keep in touch with family back home or post drool-worthy photos of afternoon cream tea on Facebook, but resist the urge. Not only does Cunard still operate on an expensive and archaic per-minute system that only offers reception in public areas, but with 2,000 people all trying to access the signal at the same time, it's also painfully slow -- if you're even able to log on in the first place. You'll spend more time at the internet cafe asking the manager to refund your minutes than you will actually surfing the web or checking email.