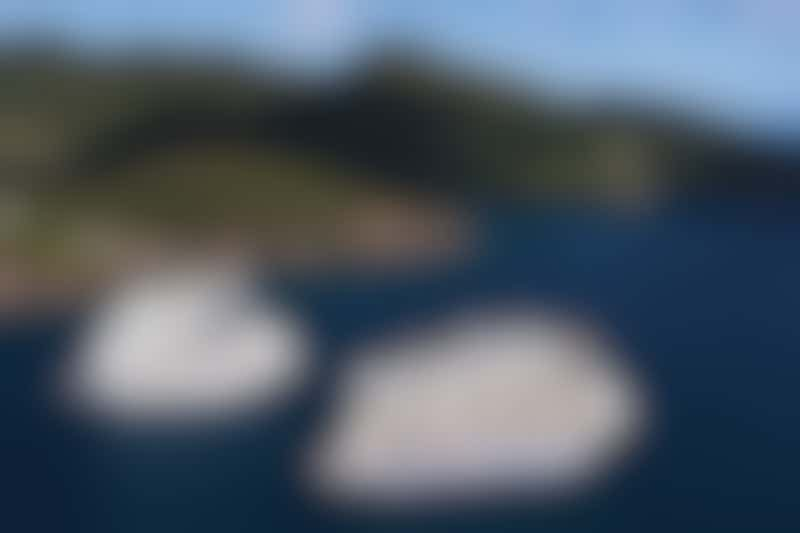 10 Reasons Why Star Clippers is the Cruise Line for You (Photo: Star Clippers)
The majestic sight of vast sails capturing the breeze and propelling the ship forward to its next destination is one of the features that sets Star Clippers' vessels apart from mainstream cruise lines. A stroll along the teak deck -- where neat coils of ropes sit alongside loungers -- provides more evidence that a Star Clippers' voyage is as much about sailing as it is about cruising.
In 1990, Swedish sailing enthusiast Mikael Krafft founded Star Clippers and fulfilled his dream of reviving the 19th-century golden age of tall ships for a new generation of travelers. The fleet consists of three ships, which sail in the Mediterranean, Caribbean and Asia and also offer transatlantic, Panama Canal and Cuba itineraries. A fourth vessel is under construction and will be launched in 2017.
If you're looking for a vacation at sea that's more authentic sailing voyage and less mega-resort on the water, read on to discover 10 reasons why Star Clippers might be the line for you.
1. Less is more.
Star Clippers' ships are the antithesis of today's mega-ships, which are packed to the gunwales with water parks, Broadway-style shows, celebrity chef restaurants and casinos in order to entertain their thousands of passengers. If you feel lost on large vessels, or are less-than-impressed with Vegas-style entertainment, then you'll love the intimacy of sailing on Star Clippers' small vessels.
Devoted passengers cite the small size of the ships as one of the reasons they return to the line time after time. The current flagship, the 439-foot, five-masted Royal Clipper is the largest in the fleet and accommodates 277 passengers. Four-masted sister vessels Star Clipper and Star Flyer are 360 feet long and carry just 170 guests. The new vessel, Flying Clipper, will become the largest in the fleet -- albeit with 300 passengers.
2. You'll get an authentic sailing experience.
The thrills on a Star Clippers voyage are provided by the ship itself, not man-made attractions. The spectacle of the wind filling the towering cream sails -- with a combined area of 56,000-square-feet on Royal Clipper and 36,000-square-feet on the sibling ships -- is an awe-inspiring sight. There are no computerized sails, and the crew members are experienced square-rigger sailors who are trained both in modern technology (also found on all Star Clippers' ships) and traditional sailing methods proven over the generations. Some winches are electric-driven but muscle-powered winches are widely used as well.
All three ships sail wherever possible, although they use engine power if there is not enough wind, allowing them to keep to their schedules. Expect to sail around 40 percent of the time in the Mediterranean and up to 70 percent on Caribbean itineraries. On return, few passengers will be able to listen to the rousing sound of "1492: Conquest of Paradise" by Vangelis without thinking of Star Clippers -- it is the tune played at sailaway.
It should be noted that that the real sailing experience extends to feeling plenty of motion in rough seas or bad weather, so it's not a line for people prone to seasickness.
3. It's got a retro design.
Decor throughout the ships is inspired by the style in vogue when these kinds of ships ruled the waves, and sets the line apart from many modern ships filled with contemporary "lookalike" staterooms. The design provides the ships with atmosphere and character, and you'll feel like a character in "Captain Horatio Hornblower" from the moment you wake up, through mealtimes and drinks at the wooden bar.
Teak decks (constantly being swabbed by the crew) combine with gleaming mahogany rails, varnished wood and polished brass fixtures and fittings. The theme continues in the cozy cabins, which all have round portholes (though passengers can expect modern trappings such as flat-screen TVs, hair dryers, safes and decent showers). Public areas are fitted out with rich blue and dark red furnishings and nautical knots form the patterns on the carpets. There is also a nostalgic nautical theme to the artwork throughout the ships.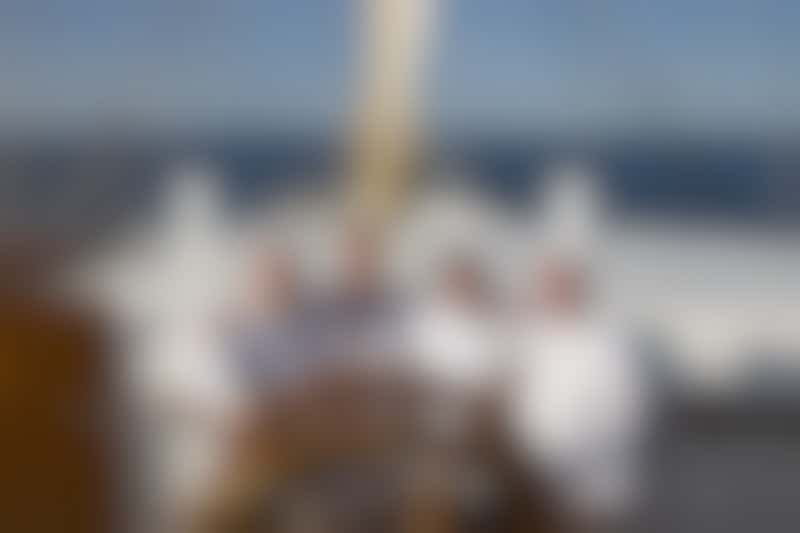 Mingle with the Crew (Photo: Star Clippers)
4. You can mingle with the crew.
Crewmembers are very friendly and approachable and mingle with passengers informally (which can come as surprise to cruisers used to the "upstairs downstairs" hierarchy on large ships). There is an open bridge policy and passengers are welcome to drop by and chat to the captain and duty officers at any time, except when the ship is maneuvering in and out of port. Even during these times -- which invariably draw a crowd to watch the sailors at work -- the captain will often provide brief explanations about what is going on. In the evening, off-duty crew members will join passengers in the Tropical Bar and take to the dance floor. Once a week, they stage a light-hearted talent show and passengers are welcome to join in.
5. Fellow passengers are interesting and cosmopolitan.
Star Clippers' cruises are filled with genuinely interesting shipmates; expect to meet a fun, sociable bunch who are happy to swap tales of seafaring and sailing exploits, and even sing a few impromptu sea shanties. While most cruise lines appeal to certain markets and have a core clientele, be it age, demographic or nationality, Star Clippers is a notable exception to this rule. The cruise line attracts a really mixed crowd, from 30-somethings to sprightly nonagenarians, and from multigenerational families (the cruises would suit children over the age of 8) to single travelers and honeymooners, the latter attracted by the romance of sailing on a tall ship. The diversity keeps things lively, and add to -- rather than detracts from -- the sense of camaraderie onboard.
Fellow shipmates are likely to be Europeans (predominantly Brits, Germans, French and Italians), North Americans or Australians, with a sprinkling of other nationalities filling out the roster. What they all share in common is a sense of adventure, and many passengers are keen sailors, some owning their own boats. (While passengers occasionally have the option of helping out the crew with simple tasks, this is not obligatory as the ships are fully crewed and no previous sailing experience is needed.)
6. There's a cocktail hour.
When the sun is over the yardarm, the daily cocktail hour at the alfresco Tropical Bar is a jovial affair. Again, it is a far cry from the formal gatherings hosted on large cruise ships. The cocktail of the day is priced at €5 (anyone for the "painkiller" made with rum, apricot brandy, coconut cream and pineapple juice?), and sandwiches and hot snacks make the rounds to tide everyone over until dinner. The resident musician plays catchy tunes and quite a few people have a dance on deck. It's a not-to-be-missed event where some of the best vacation memories and friendships are made.
7. Alternative onboard activities are plentiful.
All of the free onboard activities are themed around nautical traditions and good, old-fashioned fun. For example, crewmembers host workshops on topics such as chart reading and knot-tying, and one of the engineers will lead a tour around the engine room followed by a question and answer session in the library. The most unique -- and exciting -- activity is the opportunity to climb 65 feet up the mast to the crow's nest, with the security of a safety harness. At night, homegrown entertainment might consist of a guest and crew talent show, crab races, tongue-in-cheek fashion show or team trivia.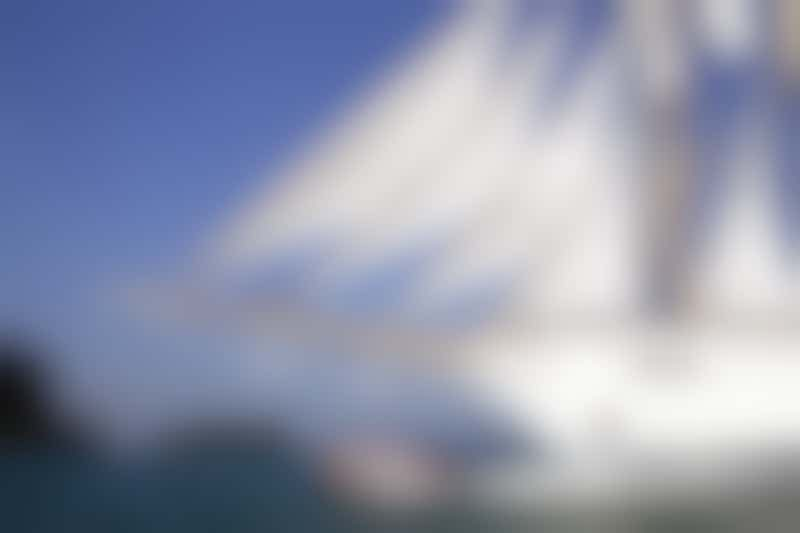 Water Sports Abound (Photo: Star Clippers)
8. Water sports abound.
Each ship has a watersports platform at the stern, which is lowered when the vessel is at anchor (subject to weather conditions). Passengers can swim off the platform and borrow snorkeling equipment, free of charge. Ships also carry kayaks, sailing dinghies, water skis and windsurfing boards, which are also available on a complimentary basis. Diving can be arranged for certified divers at additional cost, using providers in port.
9. You can just chill.
The lack of high-tech entertainment makes the ships perfect for relaxation. Lay out on a lounger and soak up the sun to the sound of the waves and wind in the sails, or relax on the large nets strung across the bow and see if you can spot any passing dolphins. The wood-paneled library is a quiet place to sit with a book or board game, and each evening the resident musician plays pre-dinner tunes in the Piano Bar.
10. It's easy to escape the crowds.
Their small sizes allows the Star Clippers vessels to call at sleepy ports and small islands that are inaccessible to the larger cruise lines. Often the ship is the only one in town, and passengers can wander around small coastal communities that are relatively untouched by mass tourism, without feeling part of a herd.
For example, ships visit Ponza, one of the islands in the Italian Pontine archipelago, where you're as likely to rub shoulders with locals, rather than visitors, in the cafes lining the small harbour. Other ports of call include picturesque Piran perched on a small piece of land that juts out to sea on Slovenia's 30-mile stretch of coastline, and Croatia's Hvar, a favorite with yacht sailors, where the marble streets of the small medieval old town lead to Gothic churches and a tiny 17th-century theater said to be Europe's first playhouse.