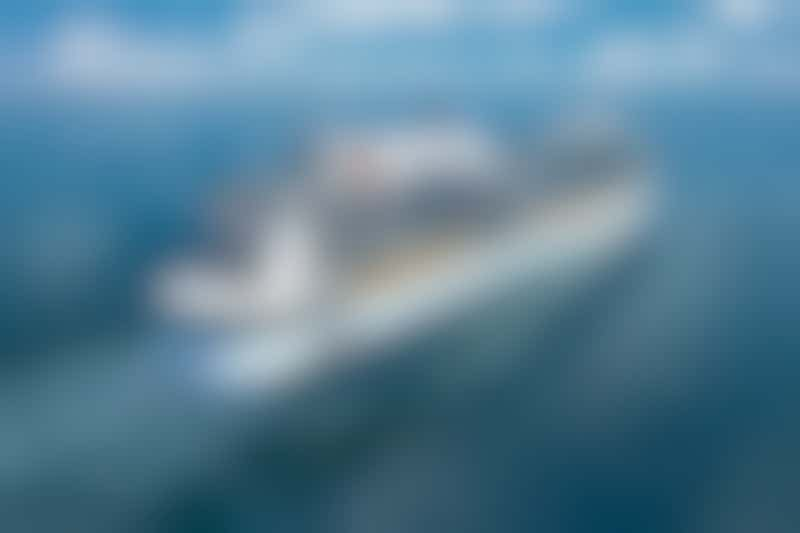 Try indoor skydiving - photo courtesy of Royal Caribbean
When Quantum of the Seas hits the cruise market in November, it will be Royal Caribbean's first new ship since Allure of the Seas made a splashy debut in 2010. Allure was the second in the line's wildly popular and innovative Oasis Class, but it has been heralded as much for being the biggest cruise ship in the world as it has for its cool first-in-cruise features like its neighborhood concept and enormous Aqua Theater high-diving show. With Quantum, the cruise line is going somewhat smaller but no less glitzy; the new ship features so many innovations that would appeal to virtually anyone, its hard to imagine it won't be a huge hit for the company that keeps raising the bar for activities at sea. Not convinced? Here are 10 reasons Quantum of the Seas is the ship for you.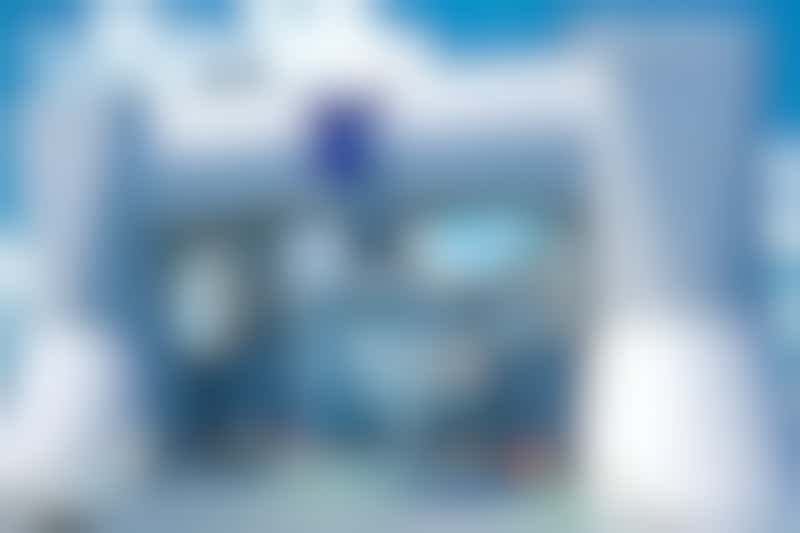 Try indoor skydiving - photo courtesy of Royal Caribbean
1. You can try skydiving at sea. People probably thought Royal Caribbean was nuts when it added the FlowRider surfing simulator to its ships. Turns out, it was a stroke of genius, and people flock to it to give it a try or watch as others do. (The spectacular wipeouts are the stuff of legend.) So this time, when RCI announced it was adding a RipCord by iFly skydiving simulator to Quantum, it just made sense. For free, each passenger will get a chance to spend a full minute experiencing the sensation of a skydiving freefall. And adrenaline junkies who get hooked on the experience can book additional private skydiving time (for a yet-to-be-determined fee).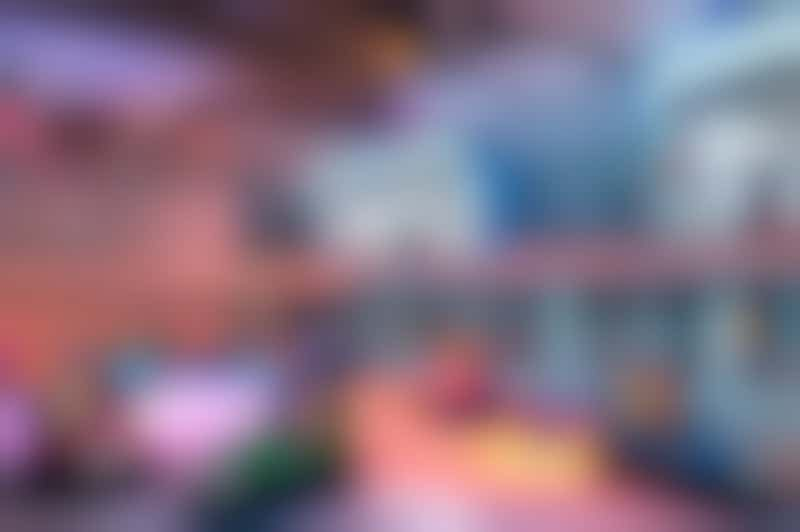 Play at the SeaPlex - photo courtesy of Royal Caribbean
2. You can play at the SeaPlex. OK, so maybe we were a little skeptical when we first heard about its bumper cars, floating DJ booth and roller skating. But we've seen the light, and this space is going to be just plain fun. Designed to entertain with a huge variety of activities, including Xbox gaming and full-court indoor basketball, we can see this spot as the place to be on sea days or when the weather is lousy.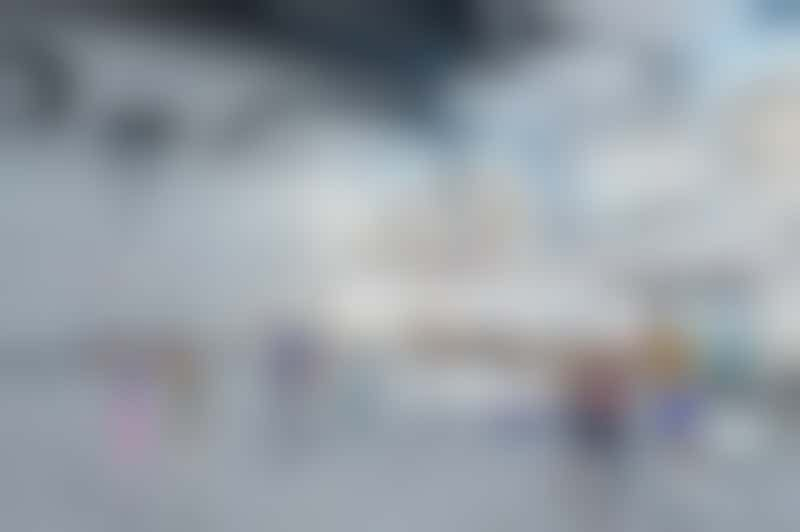 Staying fit on Quantum - photo courtesy of Royal Caribbean
3. You'll have no problem staying fit. A new generation of cruisers has cruise lines paying attention to fitness activities, an area that was traditionally more of an afterthought on older ships. New ships these days generally have excellent fitness centers and a variety of classes designed for those who want to try something new or just keep up with the routines they do at home. RCI has upped the ante, bringing in former NFL player Dhani Jones, who also made a name for himself trying new sports and traveling the world in his cable TV series "Dhani Tackles the Globe." Jones has served as an adviser, providing input for the ship's fitness facility and activities. On Quantum of the Seas, passengers can try out hot fitness classes like FlyWheel and FlyBar; on shore at the cruise line's private islands of Labadee and Coco Cay, passengers can take beach bootcamp classes. While the classes require a fee, passengers still can stay in shape onboard for free at the fitness center, which will be stocked with TechnoGym equipment.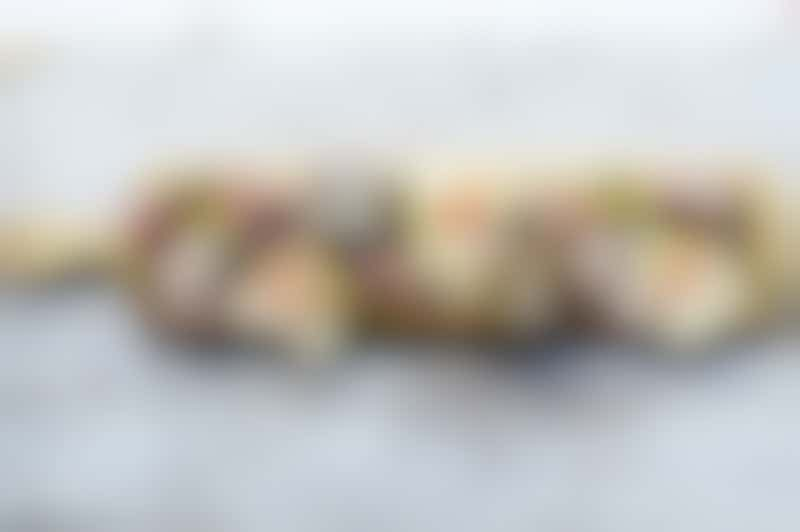 Dining options on Quantum - photo courtesy of Royal Caribbean
4. You'll find so many dining options. Royal Caribbean certainly isn't the first to offer flexible dining options, but its "Dynamic Dining" concept might feature the most diversity among "free" choices. About half the restaurants on Quantum of the Seas are included in the cost of the cruise, and the variety is exceptional, with American comfort, Asian and contemporary sit-down dining options to go with casual bites like a hot dog cart and pizza. In the age of for-fee restaurants, passengers on Quantum of the Seas have plenty of included options for food; they don't need to spend another dime. Still, if they want to try something different, the ship can accommodate. Alternative for-fee restaurants run the gamut from traditional steakhouse (Chops Grille) to molecular gastronomy experience (Wonderland). Royal Caribbean also joined forces with celeb chefs Michael Schwartz, Jamie Oliver (aka the Naked Chef) and Devin Alexander, whose Devinly Decadence offers nothing but healthy-yet-delicious food choices. (We loved the healthy hamburger RCI featured during its Dynamic Dining reveal event.)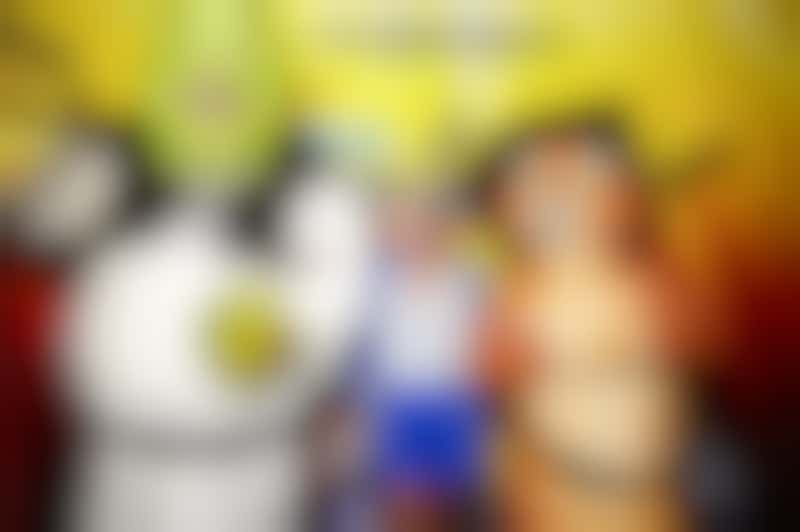 Dreamworks characters on Quantum - photo courtesy of Royal Caribbean
5. Families can stay together. Clearly, RCI was thinking about family cruisers when it came up with activities for Quantum of the Seas. And yes, there are kids clubs, the DreamWorks Experience, a large pool deck and a massive movie screen. But we love the idea of interconnected cabins that will accommodate grandma and grandpa, mom and dad, and the kids. Multigenerational cruisers on Quantum of the Seas can book three interconnected cabins, each with its own living space and bathrooms, to provide together (or quiet) time. Cabins are connected via a vestibule and can sleep between eight and 10 people. Total square feet is a comfy 575, and when the balconies are combined, you get a whopping 216 square feet of outdoor space. Even those traveling with a smaller brood will like the Family Junior Suites, which each include a half bath in addition to a full bath with bathtub, a must for anyone traveling with toddlers.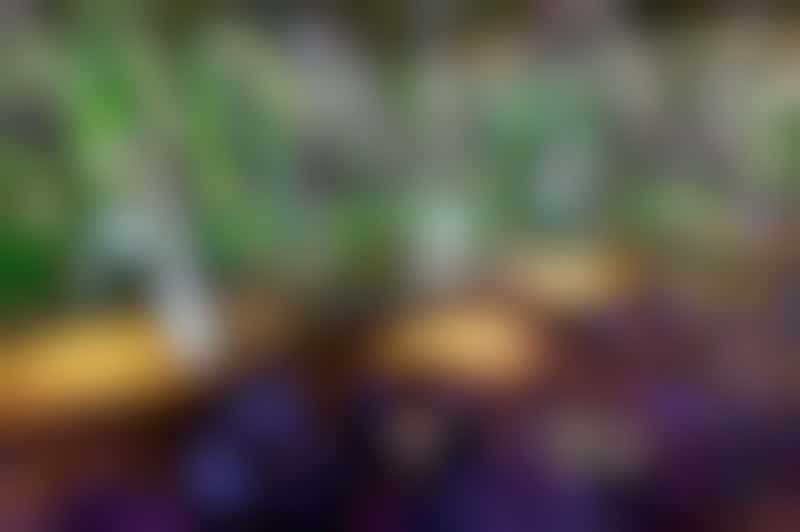 Two70 entertainment venue on Quantum - photo courtesy of Royal Caribbean
6. It's whimsical. So much about Quantum of the Seas is designed to appeal to the inner child. Interior cabins have floor-to-ceiling HD TVs that broadcast real-time ocean views. (Royal Caribbean calls these virtual balconies.) A giant glass-enclosed gondola attached to a mechanical arm atop the ship rises 303 feet above sea level, providing breathtaking views at sea and in port, a feature called the North Star. Robots serve up drinks in the Bionic Bar, and a multimillion-dollar space, called Two70, incorporates technology, music and entertainment into what the cruise line promises will be like nothing we've seen before. Even the 2,980-piece art collection, which includes a 30-foot magenta bear on the top deck and a giant electronic helix in the atrium, screams fun. It's true: Some of the features might border on gimmicky. But isn't a cruise vacation about letting loose and having a great time? There's no way you'll take yourself too seriously when you're walking between the legs of a giant bear to enter a bumper car arena.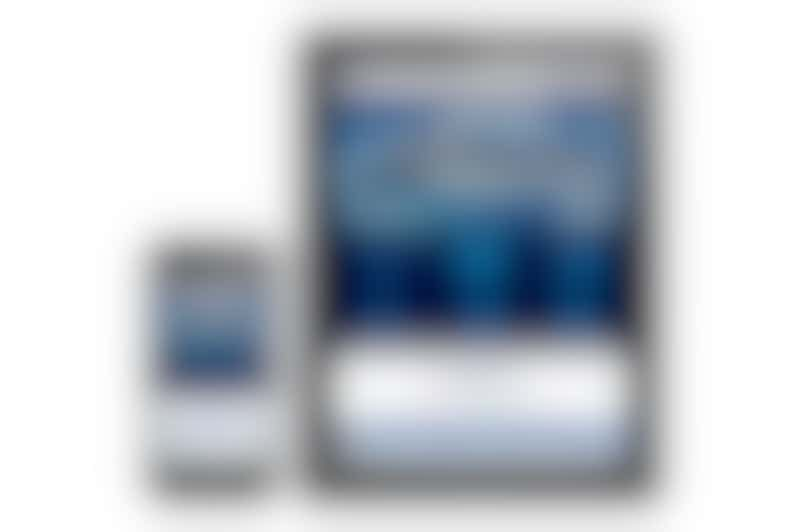 Improved internet access on Quantum - photo courtesy of Royal Caribbean
7. You can stay in touch with loved ones at home. With its partnership with communications company O3B, Royal Caribbean says Internet speeds onboard Quantum of the Seas will match speeds on land, something unheard of on cruise ships. That means passengers who purchase Internet packages -- pricing and packages haven't been determined yet -- can access email, share photos via social media or make video calls to shore. Royal Caribbean says the improved Internet speeds will drive down the costs, as well, which is a trend we hope catches on.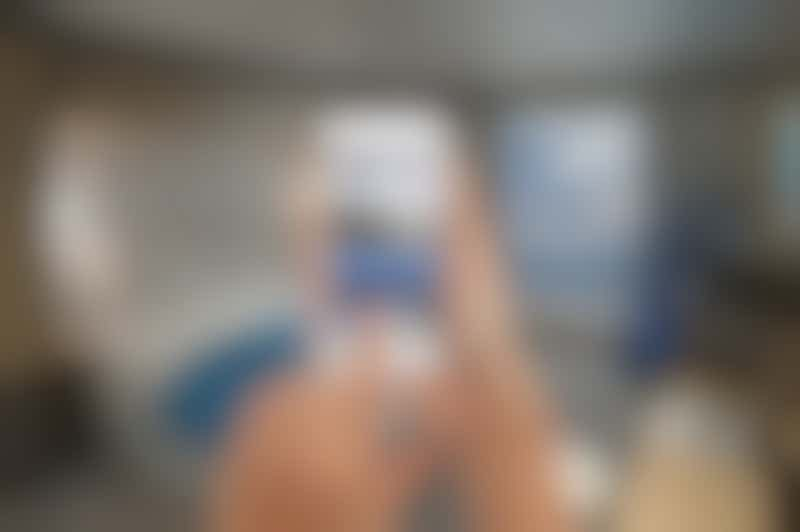 Staying in touch onboard Quantum - photo courtesy of Royal Caribbean
8. You can stay in touch with loved ones on the ship. With Quantum of the Seas, Royal Caribbean has introduced two new apps that can be used to enhance the booking and cruise experience. The first, Cruise Planner, is designed to be used before you set sail to book things like excursions, dining and spa treatments. The second, Royal IQ, includes a component that will allow passengers to keep in touch with one another via their cellphones with texting and calling. This is especially helpful for families or groups traveling together, when coordinating schedules can be tricky. Royal Caribbean has yet to announce the cost of using Royal IQ to communicate on the ship, but the fee for similar apps on other cruise lines is nominal. (Norwegian Cruise Line's iConcierge, for example, carries a flat fee of $7.95 per person.)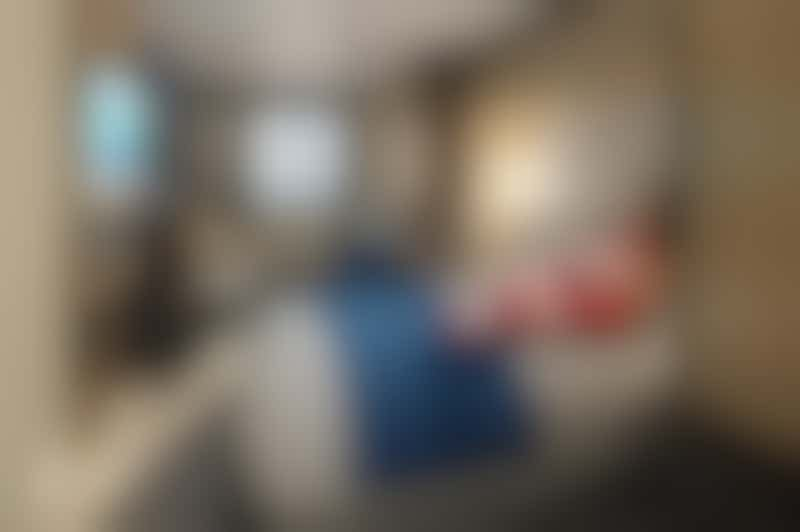 Quantum cruise cabin - photo courtesy of Royal Caribbean
9. Forget the loved ones: Cruise solo. Until fairly recently, cruise lines haven't been particularly interested in catering to single travelers and instead focus on more lucrative couples or families. Those who cruise by themselves often are forced to pay nearly double the per-person rate non-solos pay. (Cruise lines call this fee the "single supplement.) NCL's newest ships in particular have bucked that trend, adding funky solo cabins and solo lounges for those cruising alone. Quantum of the Seas has 28 solo cabins, which are fairly large (119 square feet) compared with other solo cabins. We love the inclusion of a standard-size bathroom and roomy balcony (12 have this feature), which is not typical when it comes to single-cabin options.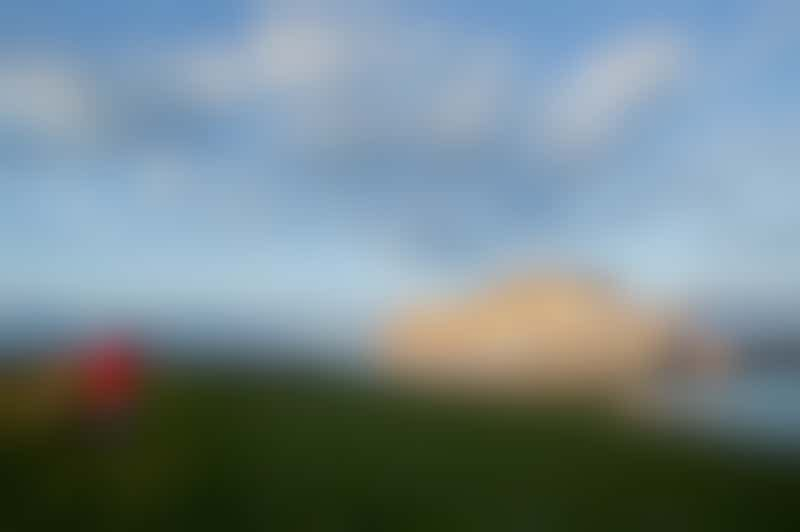 Quantum conveyance - photo courtesy of Royal Caribbean
10. It will get you warmed up for Anthem of the Seas. The lament heard most often at Cruise Critic is that Quantum of the Seas seems great, but it's only in the U.S. for a short time before it heads to Shanghai, which will be the its permanent homeport. Quantum of the Seas will sail from Bayonne, New Jersey, to the Eastern Caribbean from November 2014 to April 2015 before making its grand voyage to Shanghai, where Royal Caribbean will market the ship toward Asian passengers. That means U.S. passengers have a scant six months to try out the ship. Still, identical twin Anthem of the Seas, which debuts in spring 2015, makes Bayonne its homeport starting in November 2015, sailing Bahamas cruises and Caribbean cruises. So if you don't get a chance to sail Quantum of the Seas, Anthem of the Seas will provide virtually the same experience a year later.