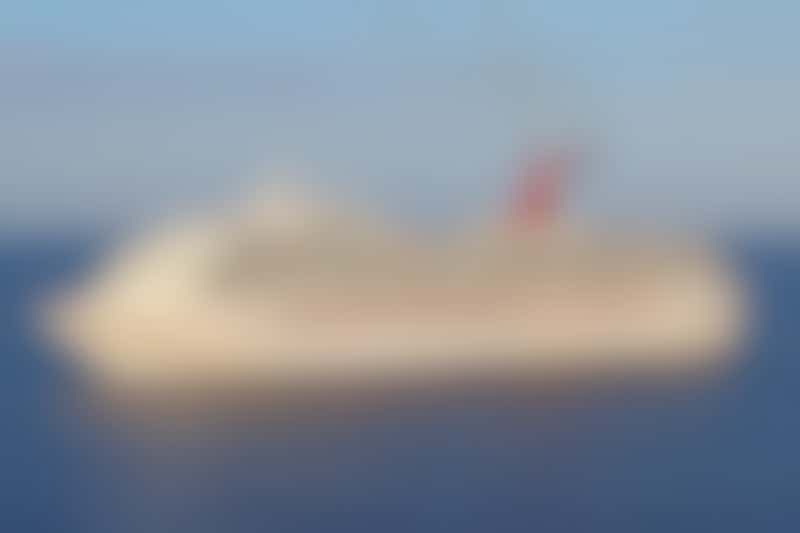 Carnival Triumph cruising near Belize City. (Stephen B. Goodwin/Shutterstock)
Long a favorite for first-time cruisers, Carnival Triumph offers just enough of the line's signature Fun Ship favorites without overwhelming its 2,758 passengers with too many options. If you're weighing your cruise ship choices and not sure where to start, here are 10 reasons you might consider Carnival Triumph.
Carnival Triumph will float your boat if...
1. You have limited vacation time.
Based in Galveston for 2015 and New Orleans for 2016, Carnival Triumph specializes in four- and five-night cruises to Mexico's Yucatan Peninsula. That's just enough time to have some fun without blowing your entire vacation budget.
2. You have a big family.
With a similar number of inside, oceanview and balcony cabins, Carnival Triumph has a room for every budget, which makes it perfect for planning a family reunion or milestone birthday celebration. Another bonus: Even the inside cabins are larger than those on other cruise lines, coming in at an impressive 185 square feet.
3. You love tropical drinks.
Sure, all cruise lines have daiquiris and margaritas. But Carnival has raised the bar with colorful concoctions such as Kiss on the Lips (peach schnapps, mango and grenadine), the Emerald Mine (blue Curacao, vodka, coconut cream, pineapple juice and orange juice) and the decadent Mocha Chocolate Getaway (Irish cream, dark rum, butterscotch schnapps, Kahlua and ice cream). Best of all, most drinks are under $10 (and thus eligible for the Cheers all-inclusive drinks package). For those who prefer their concoctions shaken, not frozen, the Alchemy Bar serves up some tasty doozies, such as the Cucumber Sunrise, a vodka drink with watermelon liqueur.
4. You like to boogie.
There's music all hours of the day on Carnival Triumph, from the boisterous party tunes at the pool to karaoke competitions in the Oxford Lounge and Motown trivia nights in the Capitol Lounge. And don't forget the Hollywood Nightclub, which rotates between theme sets (country, Michael Jackson, '70s/'80s) and current dance faves.
5. You want to go to Mexico.
Through 2016, Carnival Triumph will be taking most of its trips to Cozumel and Progreso, both on Mexico's Yucatan peninsula. Long known for its beach-y fun, Cozumel has dozens of shore excursions available, from snorkeling to dolphin encounters and popular salsa classes. Located near Merida, Progreso gives you access to major Mayan ruins as well as refreshing cenotes (underground rivers). And of course, both offer plenty of opportunities to buy tequila.
6. Your kids love Dr. Seuss.
Carnival Triumph was one of the line's first ships to get Seuss at Sea -- and the program has been a clear hit with the younger set. Don't miss the Seuss-A-Palooza parade, where the Cat in the Hat leads chanting children through the ship. If your kids have ever begged you for green eggs and ham, they can try it at the Seuss character breakfast (for an extra charge).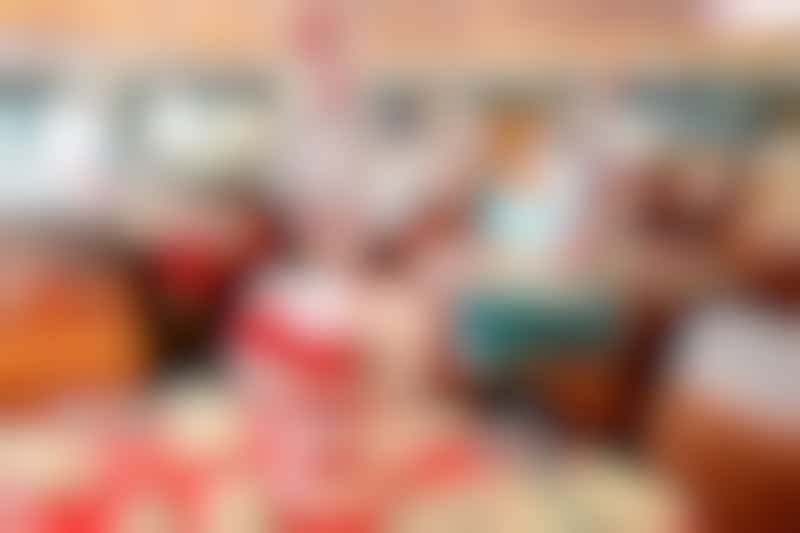 The Seuss character breakfast on Carnival. (Carnival Cruise Line)
7. You love burgers and tacos.
While the meals in Carnival's main dining room rate high on the tasty meter, you'll be tempted by Triumph's double threat on the pool deck: Guy's Burger Joint and the BlueIguana Cantina. Whether you go for a burrito or a burger, you can fix it up to your liking; each venue has a toppings bar. Best of all, BlueIguana is open for breakfast so you can start your day with arepas and huevos rancheros. Now that's an eye-opener!
8. You like friendly waiters.
Carnival waiters go out of their way to know your name by the first night -- and remember it for the rest of your cruise. Not only that, but many of them can sing and dance, as evidenced by the nightly floor shows. Go ahead, wave your napkin!
9. You're a fan of comedy clubs.
The Punchliner Comedy Club, a partnership with George Lopez, is one of the most popular spots on Carnival Triumph, so go early if you want a seat. At least two comedians are onboard every cruise, performing several shows on sea nights. The later shows are adults-only; don't go if you're easily offended.
10. You like old-school song and dance.
Although many Carnival ships have switched over to the glitzy LED screens for nightly entertainment, Triumph still has its own full band, dancers and singers.
---
Shop for Carnival Triumph Cruises:
Show Prices
---
Carnival Triumph might not be for you if ...
You like peace and quiet.
Something is happening all the time on Triumph, and there aren't a lot of spaces onboard that aren't filled with people having fun. In the summer, up to 1,200 children are onboard, with many of them congregating at the pool. Even your cabin could be noisy, depending on your neighbors.
You want things "fancy."
Carnival Triumph is as unpretentious as they come, with classic food choices in the dining room and a laid-back attitude throughout the ship. Fellow passengers are likely to hoot and holler at the hairy chest contest or sing along exuberantly to "Sweet Caroline" in the piano bar. If you must have an upscale suite and expect impeccable dress on formal night, you might be better off on another cruise line.