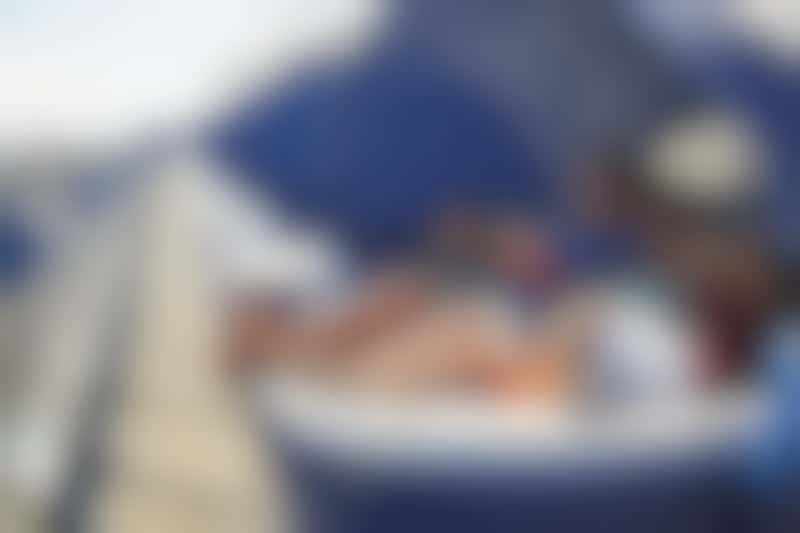 Family holiday on Carnival Spirit (Photo: Carnival)
A massive 30.8 per cent of Australian cruise passengers are aged 40 and younger, according to the latest Cruise Lines International Association Australasia (CLIA) industry report, reflecting the increasing popularity of cruises for families. It's hardly surprising with cruise lines competing to create the best cruises for kids, offering a huge range of fun events and themed activities for tots to teens.
Here are 10 reasons why Aussie families are becoming crazy about family friendly cruises.
1. Value
Cruising provides bang for your family holiday buck with accommodation, meals, activities, childcare and transportation between destinations all included in the one set price. Local family favourites Carnival Cruise Line, P&O Cruises and Royal Caribbean are all offering cruise deals to the South Pacific, Australia and New Zealand for as little as AU$100 per person per day. MSC Cruises even has an offer for children under 18 to travel for free when they share a cabin with two paying adults.
2. Simplicity
Cruise holidays package everything together so they're easy to plan. No searching for family friendly accommodation, activities or places to go. You don't need to do anything but book, because everything is ready and waiting for the entire family onboard. What could be more appealing when organising your tribe's next break than doing absolutely nothing?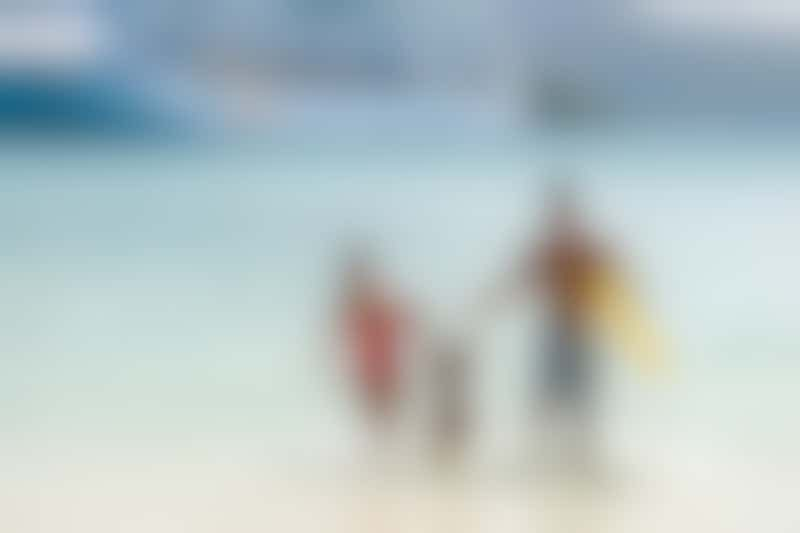 Family on a Voyager of the Seas cruise holiday (Photo: Royal Caribbean)
3. New Horizons
No parent enjoys toting tired tots through airports or on long drives but cruising means an end to the "are we there yets?" Being able to fall asleep in one destination and awake to a new one every singe day without worrying about tantrums in transit equals family holiday bliss.
4. Moveable Feast
Cruise ships offer such a huge variety of meals from buffets and poolside barbecues to a la carte dining buffets that even the pickiest eaters will find something they love. Plus, forever hungry teens can scoff as much as they like, as often as they like, without emptying the contents of the family fridge. Cruise lines have also become far more accommodating to the needs of families with more flexible dining times. There's also 24-hour in room service available on most cruise lines (though some do add a small surcharge for deliveries during the wee small hours), while Carnival Legend & Spirit will keep the kids sated with the option of 24-hour pizza. And did we mention that many cruise ships offer free soft-serve ice cream by the pool?
5. Multigenerational Family Holiday Fix
Cruise lines are highly skilled at balancing the need for great spaces for kids with adults-only quiet areas, which makes cruising perfect for multigenerational holidays.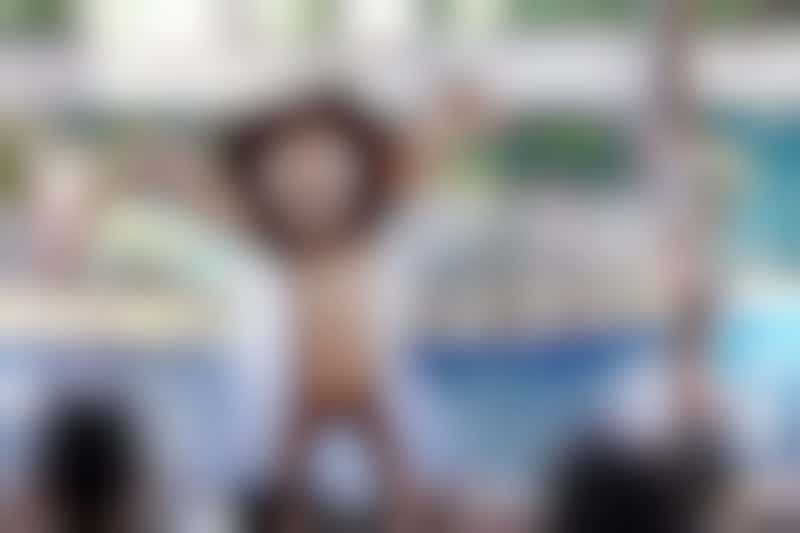 The DreamWorks experience on Royal Caribbean (Photo: Royal Caribbean)
6. Entertainment
Australian families are laughing all the way to sea with the addition of family entertainment on the major cruise lines. Younger guests on Royal Caribbean's Voyager of the Seas can get their kicks with Kung Fu Panda and breakfast with the cast of Madagascar or Shrek as part of the DreamWorks experience. Carnival's Seuss at Sea program will have them dining on green eggs and ham with the Cat in the Hat and taking part in amped up classic board games with Hasbro, The Game Show. While they don't sail out of Sydney, for families lucky enough to be sailing out of the US, Canada and Europe the kids can even cruise the fjords with Anna and Elsa or hang by the pool with Darth Vader in the Western Caribbean. Seriously! Even ice queens and bad guys need a holiday once in a while.
7. Free Kids Clubs
Cruise lines work hard on their kids programs and nowhere does this show more than at the extensive shipboard kids and teens clubs. Most cruise lines sailing from Australia boast incredible age appropriate kids facilities. The kids will be champing at the bit to join in the fun and make new friends their own age. They also provide the perfect opportunity for mum and dad to indulge in adult activities or just enjoy a little peace and quiet.
8. Freedom for Teens
The majority of cruise lines offer teen-only facilities where they can connect with people their own age, as well as programs that incorporate everything form sport to spa treatments. Most also allow them to come and go freely, giving them some much-desired freedom and a little empowerment to make some of their own holiday choices. Active teens will particular enjoy Royal Caribbean's teen offerings with Voyager of the Seas and Explorer of the Seas boasting climbing walls, full-sized basketball courts, late-night parties, computers, and large teen facilities. Creative teens on P&O's ships can get a band together at Teen Jam or make their own stop motion short film at Broadshorts. NCL Star's interactive pool parties, theatre and fashion workshops also offer something a little different. And for teens who really don't want to tour with mum and dad Carnival offer teens-only shore excursions, so they can enjoy the sights at our beautiful ports with their new friends.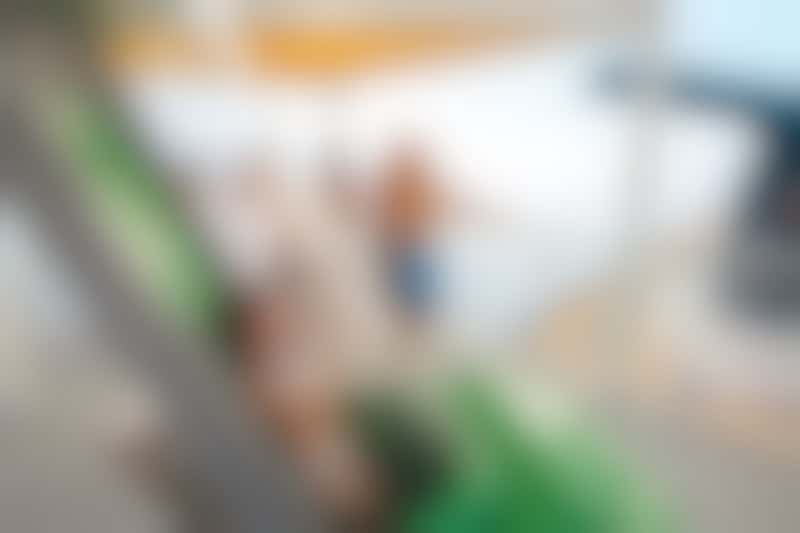 Green Thunder on Carnival Spirit (Photo: Carnival)
9. Action
There's so much for active children to do to burn off steam on board today's cruise ships. Carnival Spirit and Carnival Legend really turned Aussie families onto cruising with Green Thunder, the steepest and fastest waterslide at sea -- not to mention the spiralling fun of the twister and the onboard waterpark for littlies. On Royal Caribbean's Voyager of the Seas and Explorer of the Seas the kids can test their surfing skills on the FlowRider Surf Simulator, scale the heights of the Rock Climbing Wall or get their skates on in the ice rink. And P&O's Pacific Eden & Pacific Aria offers passengers access to Australia's largest adventure park at sea with a top deck zip line, funnel and flying fox.
10. The New Experiences
Kids can fast become bored sightseeing with mum and dad, but cruising is an excellent way to introduce your children to exciting new cultures a little at a time with great itineraries that allow smaller shorter visits to the best attractions at each destination. Cruise lines also offer tours catering for families to ensure that the day's activities appeal to all ages.