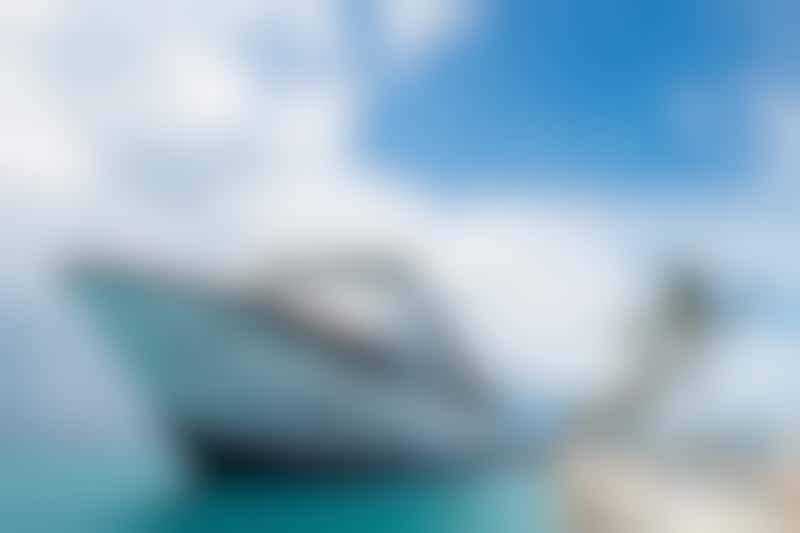 Exterior on Celebrity Summit (Photo: Cruise Critic)
Cruising is full of quirky lingo and traditions, some of which have been around for longer than our favorite ships have been afloat. Have you ever wondered why a ship is called a "she," or what the big "X" on Celebrity Cruises' ships stands for? We've put together a list of fun cruise ship facts -- as well as general nautical facts -- to satisfy your curiosity. Maybe you'll learn a new cruising fact today.
---
---
Question:
Why are cruise ships sometimes referred to as "she?" Excepting all the Princesses and Queens, most modern ships don't have feminine names.
Answer:
Ships have been called "she" for centuries; it's a seafaring tradition that began with the earliest sailors and is still widely practiced today. No one knows for sure how this gendering of ships came to be. One common theory is that ships are female because male captains named their ships after women they loved. Another states that "she" was used because ships were once dedicated to goddesses.
A tongue-in-cheek ditty by an anonymous author answers the question thus:
"A ship is called a she because there is always a great deal of bustle around her; there is usually a gang of men about; she has a waist and stays; it takes a lot of paint to keep her good-looking; it is not the initial expense that breaks you, it is the upkeep; she can be all decked out; it takes an experienced man to handle her correctly; and without a man at the helm, she is absolutely uncontrollable. She shows her topsides, hides her bottom and, when coming into port, always heads for the buoys."
Question:
What is the derivation of the term "Lido Deck" -- the name commonly given to the upper deck containing the pool and buffet.
Answer:
This term has come down to us from the early days of transatlantic steamship travel. The word "Lido" is a 19th-century term meaning a fashionable beach resort, with most authorities attributing its origins to the Island Resort located on an island in the Adriatic Sea off the coast of Venice, Italy. European steamship lines, in the era of multi-class ocean travel, coined the phrase Lido Deck to refer to the pool and sun deck area exclusively for use by first-class passengers.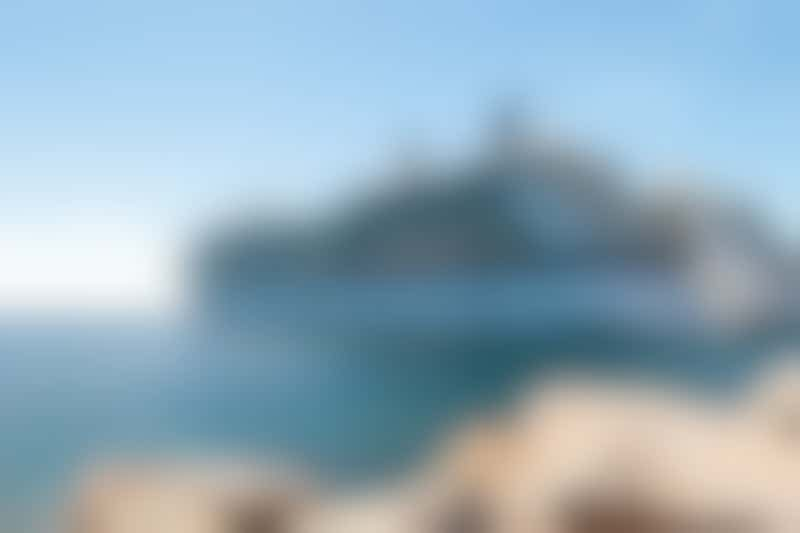 Exterior on Celebrity Equinox (Photo: Cruise Critic)
Question:
What does the big "X" on the funnels of Celebrity ships stand for?
Answer:
It stands for "Chandris." Originally, Celebrity was the upscale division of Chandris Cruises, a Greek company. If that doesn't seem to answer the question, remember that the "ch" sound in Greek is represented by the letter, chi, whose alphabetical symbol is "X."
Question:
Does "sea legs" mean being immune to seasickness or the feeling you get when you walk off a ship onto dry land and it still feels like you're rocking?
Answer:
"Sea legs" originally meant the ability to maintain one's balance on a pitching deck solely by shifting one's weight from one foot to the other, without having to hold on to something solid to maintain balance. By extension this has come to include the ability to tolerate a rocking ship without getting seasick. When you come off a ship and still feel like you're rocking, you are experiencing "dock rock," which is also known by the scientific name "Mal de Debarquement Syndrome" (MDD or MdDS).
Question:
Why is the safety drill called a muster?
Answer:
Maritime law requires every cruise ship passenger to attend a pre-sail away lesson on how to use a life jacket and what to do in case of an emergency. Although the term "muster drill" (oft misspoken as "mustard drill") might sound funny, it has no underlying meaning. Muster simply means "to gather." The drill has been around for years, though it became more strictly enforced following the Costa Concordia tragedy.
Question:
Why do cruise ships have godmothers?
Answer:
The tradition of blessing a ship dates back to ancient times, although only within the last roughly 100 years have godmothers stepped up to do the honors. Cruise ship godmothers are invited by lines to bestow good fortune and safe guidance, and give the ship "life." Today, godmothers tend to take on more of a promotional role. They thrive in the limelight, making appearances outside the ship's blessing ceremony in order to garner publicity.
Some lines have built upon the tradition with their own fun themes. Royal Caribbean's Oasis of the Seas, for example, has seven godmothers, while other ships have animated godmothers (Fiona from "Shrek" blessed Allure of the Seas and Tinker Bell serves Disney Wonder). Norwegian Cruise Line has even gone as far as appointing a male figure; Miami-born rapper Pitbull serves as the godfather to Norwegian Escape.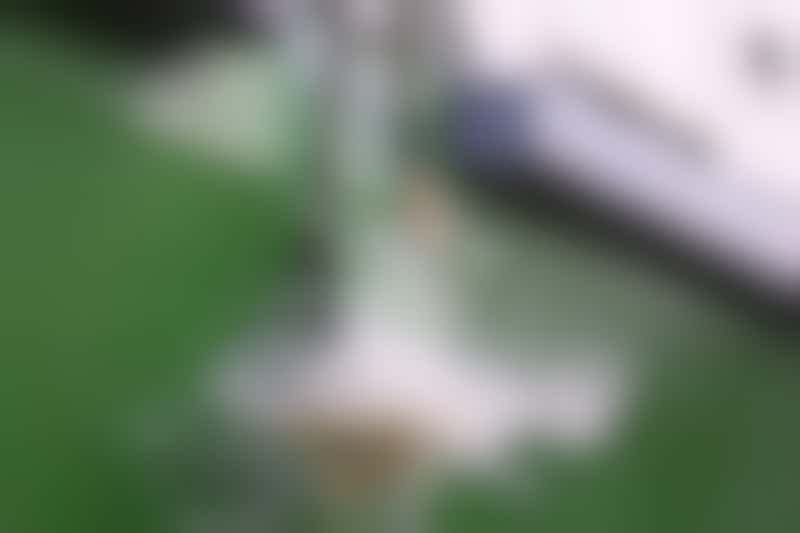 Smashing Champagne Against the Bow (Photo: Semen Lixodeev/ Shutterstock)
Question:
Why is Champagne smashed against the bow when new ships are christened**?**
Answer:
New ships have long been christened before being transferred to the water. The thousand-year-old tradition began with a "standing cup," a large cup made of precious metal, from which wine was sipped by an official and then poured over the ship's deck and bow. As of the end of the 19th century, the cup has been replaced by a bottle of Champagne. Legend has it that the spilling of water, alcohol or blood promises good fortune and prosperity -- and in this case, aid to the ship. Thankfully, the cruise industry has stuck to sacrificing alcohol in lieu of its godmothers.
Question:
When does a boat become a ship?
Answer:
When it comes to basic terminology, there isn't much of a difference between a boat and a ship (though the military rule of thumb is you can put a boat on a ship, but you can't put a ship on a boat). However -- and this is paraphrased from "Chapman Piloting: Seamanship & Boat Handling" (63rd Edition), the mariner's bible for all things maritime -- though there is no official difference, the line is generally drawn at 20 meters (or about 60 feet), at which point a "boat" becomes a "ship," though neither designation is incorrect for any length.
The cruise industry agrees with the 20 meter/60 feet dividing line. River cruising generally involves riverboats (exceptions to the "rule" include 60-plus-feet options like Viking River Cruises' Longships and Avalon Waterways' Suite Ships). Expedition lines have adopted the term "ship." Meanwhile, larger oceangoing cruise ships have been divided into four categories, based on size: mega-ships, big ships, midsize ships and small ships.
Bottom line: Neither "ship" nor "boat" is technically wrong, but you'll sound a whole lot savvier if you follow proper cruise industry etiquette.
Question:
Where did the term "as the crow flies" come from?
Answer:
In the good old days before talking GPS machines, mariners often carried cages full of crows or ravens for use as aids in coastal navigation. If the sailors were uncertain of their position and bearing to a nearby land mass, they would release one of the birds who would usually fly in the shortest, most direct route toward the nearest land. In colloquial parlance, "as the crow flies" has come to mean the most direct route between two points, which usually is a straight line (as opposed to the route one might have to take to stay on roads or within established shipping lanes).
Question:
Why is Philadelphia no longer a cruise port?
Answer:
The port of Philadelphia closed its doors to cruise ships in 2011. Despite once serving lines like Royal Caribbean and Norwegian and offering more than 30 sailings per year during its prime (2005 and 2006), it couldn't keep up with its Northeast competition: New York City, Bayonne, NJ, and even Baltimore. Bigger ships were on the horizon, and the port's location 100 miles up the Delaware River limited it to midsize ships; 4,500-plus passenger ships can't fit under the Delaware Memorial Bridge. Another concern was losing money, as ships can't serve liquor, open shops or operate the casino until they're in international waters. Many locals still have hope cruise ships will someday return to the City of Brotherly Love and once again offer sailings to Bermuda, Canada and New England. Perhaps Delaware River cruises are the next big thing?
---