An abundance of coral and colourful sea life, excellent visibility and water temperatures typically hovering between 24 and 30 degrees make the South Pacific the best place in the world to plunge into the blue. Add the legendary hospitality of the region, and you have the makings of a sensational day out on your next cruise. Read on for our list of the best places to snorkel in the South Pacific.
Great Barrier Reef, Australia
The Great Barrier Reef boasts some of the world's most spectacular snorkelling. It's actually comprised of about 3,000 islands and reefs and runs for 2,300 kilometres along the northeast coast of Australia. Think coral gardens and reefs, rays, reef sharks, turtles and more colourful fish (around 1,600 species) than you can aim a camera at. There are literally thousands of snorkelling options, so it's easy to find a tour to suit, from beginner to expert.
The outer reef, best accessed from Cairns, offers the best snorkelling, but the nearer islands and cays can also provide a rich experience. For a resort experience, Heron Island is great for families, and exclusive Lizard Island is ideal for couples.
Stingers and box jellyfish occupy Australia's northern waters -- especially in the summer months (December to February) -- and a Lycra bodysuit or other protection is strongly recommended.
Who It's Good For: Everyone. Just match your skill level and experience to an appropriate part of the reef and dive in.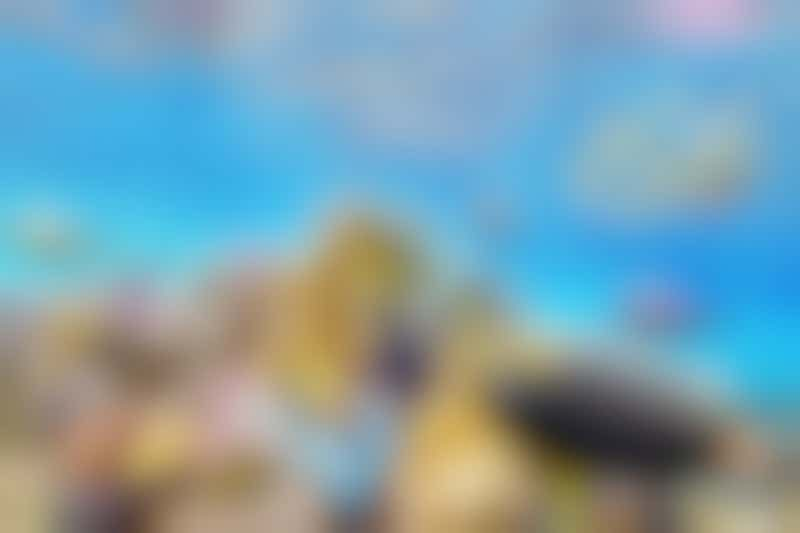 Underwater view of the Reef (photo: Brian Kinney/Shutterstock)
Low Isles, Great Barrier Reef, Australia
Around an hour out of Port Douglas, near Cairns in far north Queensland, this island group named by Lieutenant Cook in 1770 offers a safe exploration of the reef's bounty.
The Low Isles protected coral cay is surrounded by coral gardens, and tour vessels moor in a lagoon before a glass-bottom tender transfers to the main island where you get kitted up and wade in. There are floatation devices, resting buoys and a shallow, clearly marked path for snorkellers to follow, which is sheltered and offers the best underwater viewing.
The island also has a short heritage walk with fascinating artefacts to see and a lovely old lighthouse, the first in the area, built in 1878.
Who It's Good For: Beginners, tentative swimmers and families will find the Low Isles an excellent, safe introduction to snorkelling.
Whitsunday Islands, Queensland, Australia
At the other (southern) end of the Great Barrier Reef, the picturesque Whitsundays offer great snorkelling. Many of the 74 islands are actually the tips of submerged mountains, and there are plenty of tours to snorkelling adventure hotspots, such as Reef World 2 at Hardy Reef, the Knuckle Reef pontoon, Bait Reef and Hook Reef.
Conditions can be windy and rough at certain times, and the travelling time on tours from Airlie Beach to reef snorkelling sites can run to a couple of hours or more, so you might want to consider a seaplane tour. Air Whitsundays' popular half-day Panorama Tour lands on the reef for a snorkel at a private lagoon and also flies low over the famous heart-shaped reef before offering lunch on the snow-white sand of famous Whitehaven Beach.
Who It's Good For: Guided tours are best if you are inexperienced, as guides will watch you closely and are often in the water with you.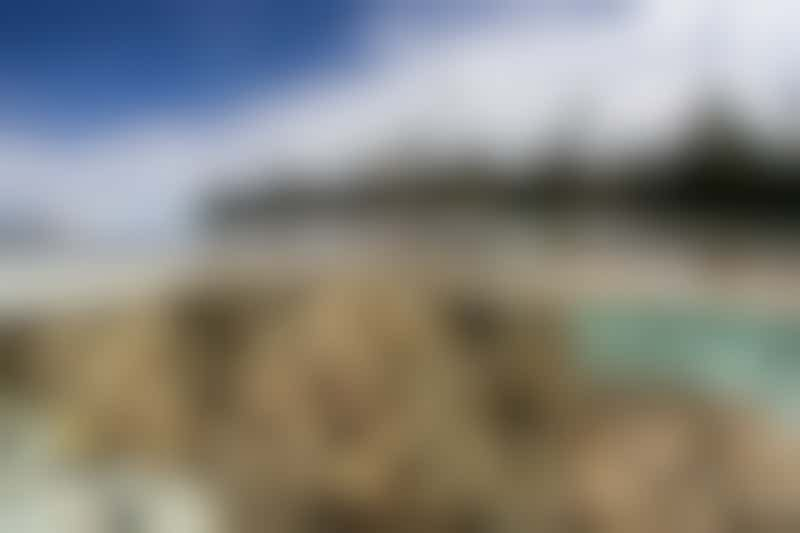 Coral reef off the Solomon Islands (photo: Ethan Daniels/Shutterstock)
Solomon Islands
Brilliant for scuba diving and snorkelling, the Solomon Islands boast pristine lagoon-enclosed coral reefs and gardens, as well as excellent visibility year round. With layers of marine biodiversity and World War II wrecks, the Solomons are an unrivalled underwater treasure chest. Jump in off pretty much any beach or jetty, and you'll be greeted by wonderful, colourful sea life. Everything from clown fish, angel fish and butterfly fish to eels, reef sharks, turtles and dolphins can be found among the pristine coral formations and wider lagoons.
The Solomons comprise more than 900 islands, so the choice is as immense and spectacular as the regular coastal drop-offs. Near Honiara, where cruise ships typically anchor, you'll find Bonegi Beach, which promises an abundance of fish surrounding two sunken Japanese freighters.
Who It's Good For: Experienced snorkellers looking for the ultimate adventure and who won't panic when confronted by something as big as they are.
Isle of Pines, New Caledonia
The Isle of Pines, or Ile des Pins, is situated 50 kilometres southeast of New Caledonia's main island on the southern end of the archipelago, and it's practically on top of the Tropic of Capricorn. Superb snorkelling -- and plenty of Nemos (clown fish) -- can be found at Oro Bay, which is like a gigantic natural aquarium, and at the huge coral rock of Kanumera Bay, where giant clams and angelfish share the star billing. The reef surrounding Moro Island and Nokanhui Atoll are both snorkelling paradises, and you might get to swim with turtles, manta rays or dolphins.
Who It's Good For: The calm, clear waters make this an excellent venue for families with kids who can swim.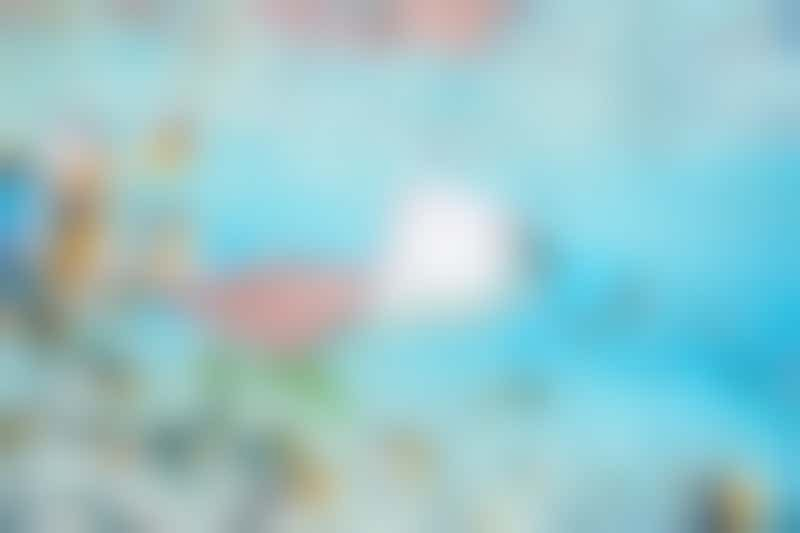 Marine life in a Bora Bora lagoon (photo: BlueOrange Studio/Shutterstock)
Bora Bora, French Polynesia
The exclusivity and expense of Bora Bora keeps the visitor numbers down, but the azure palette of the warm, crystal clear lagoon has to be seen to be believed. Reef sharks are plentiful and guaranteed on escorted tours, as your guide will dive down and hand feed them to bring them up-close and personal. Seeing these sharp-toothed denizens circle up toward you from the darkness is an adrenalin-producing thrill.
At the southern end of the island, there is a shallow, colourful coral garden where you are certain to see stingrays, and near the island of Tahaa you can drift over shallow coral on the current between two motus (islets). The eastern point of Matira Beach is the gateway to a dazzling coral garden the locals call the 'Aquarium', which is home to countless colourful fish.
Who It's Good For: The affluent and adventurous will get the most out of Bora Bora.
Lifou, Loyalty Islands, New Caledonia
You'll find terrific snorkelling off all the Loyalty Islands, but Lifou -- the largest of the group -- is the pick of the bunch. There are options to suit all levels of snorkelling competency, including sandy and coral bottoms, the clearest water imaginable and varying depths, all with fantastic views. If you venture out far enough, you will likely see turtles and reach the spectacular reef drop-offs.
Jinek Bay is just a 15 minute walk from mooring and is very popular. The water is calm, clear and beautiful, but you'll have to pay a fee to snorkel there.
Who It's Good For: There are enough options to suit everyone; it's a wonderful snorkelling experience.
Champagne Bay, Vanuatu
The stunning crescent-shaped sweep of white sand fringed with palm trees on the northeast coastline of Espiritu-Santo offers a variety of snorkelling adventures in warm water.
The largest coral structures are off the eastern edge of the cove, but you can also dive in the collapsed crater of a volcano whose slopes tower above the sea. You can see barracudas, angelfish, sea horses, bluefin trevallies, yellow jacks and cuttlefish, plus sea fans, clingfish and sea sponges around the small reef about a hundred metres from the coast.
Near the shore, the seabed is yellow from sulphur deposits from the volcano. You can feel the heat and see the gas bubbles coming out of the small natural cavities just below the surface. The fizz caused by the bubbles give the Champagne Bay its name. It's like a Jacuzzi for fish.
Locals often set up markets on the beach, so you can satisfy your hunger with lobster for lunch.
Who It's Good For: Strong swimmers who want a unique snorkelling experience will enjoy this experience.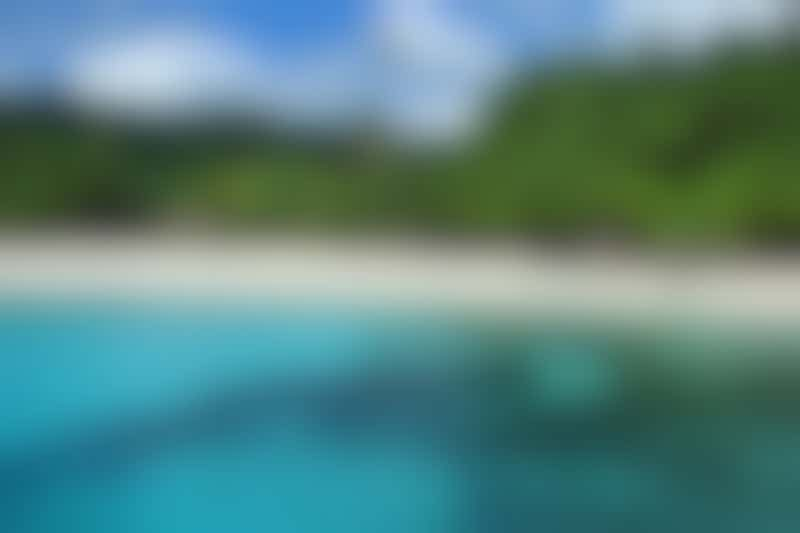 Champagne Beach, Vanuatu (photo: Przemyslaw Skibinski/Shutterstock)
Rarotonga, Cook Islands
Rarotonga is surrounded by a barrier reef, making the shoreline and lagoon ideal for snorkelling. Coral and tropical fish are waiting for you right off the beach. The shallow water and sandy bottom off Aro'a Beach is better for beginners, as is the wind-protected Blackrock.
Tikioki, aka the Fruits of Rarotonga -- named for the nearby cafe -- is a larger and more challenging venue due to the current, so make sure you take your fins. This marine park is home to coral bommies and butterflyfish, parrotfish, angelfish, puffers, boxfish, blue fin trevally and schools of convict surgeon, plus moray eels, turtles and small whitetip reef sharks.
Stay away from the passages connecting the lagoon with the ocean, as currents can be especially strong and dangerous.
Who It's Good For: This will appeal to beginners who are happy to snorkel near the beach and adventurous types who like to wander far and wide.
Fiji
The island group of Fiji offers an incredible diversity of underwater action. If you just have a day on the main island of Viti Levu, head to the Coral Coast between Nadi and Suva. At Pacific Harbour, you can snorkel and dive in an extinct volcano crater known as the Beqa Lagoon. Other options on Viti Levu include Natadola Beach and Nananu-i-Ra.
The outer island Mamanuca, Yasawa and Lomaiviti groups are just brilliant. And the Solo, Tavuki, Namalata and especially the Astrolabe reefs off the Kadavu Islands are awesome, too.
Who It's Good For: Most of these sites are generally suited to better swimmers. Go early in the day before the wind picks up.