Coffee drinkers, rejoice! You don't have to give up great coffee when you're on a cruise. The barista bar has been raised and bad cruise coffee is quite unusual these days -- especially if you're willing to pay for lattes, cappuccinos and other specialty coffee beverages. With well-known brand names onboard, like Starbucks, Illy, Seattle's Best and Nespresso, you can snag a cup o' joe just as good as one you'd find at a top cafe in the U.S. or Europe.
The best cruise coffee shops offer more than just a great cup of plain coffee. Each cafe's unique vibe, setting and amenities combine to create a relaxing at-sea hideaway or an onboard space you return to again and again. Whether it's the sound of beans grinding, milk frothing, fellow passengers chatting or simply the sea below, the top cruise ship coffee spots can be quite atmospheric.
If you're a serious coffee connoisseur, you don't want to be stuck at sea with no cafe culture. To help you out, here are the 10 best cruises for coffee, combining savory sips with a welcoming ambiance.
---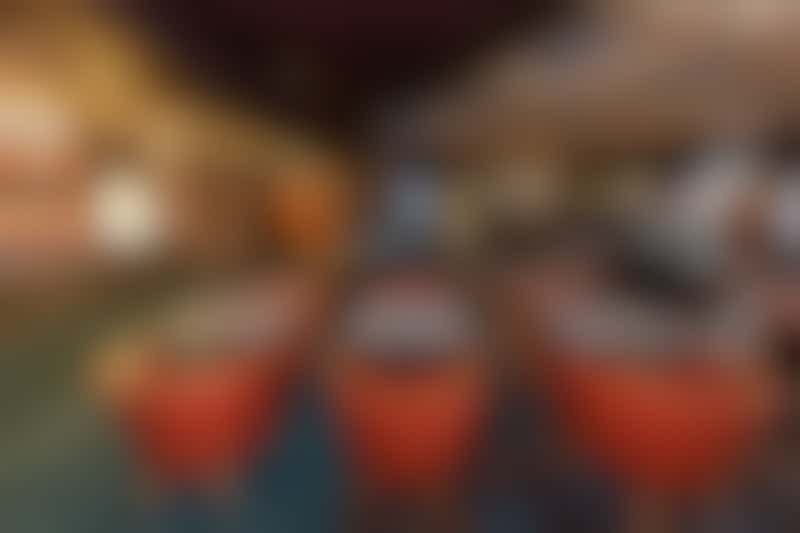 Explorations Cafe onboard Noordam (Photo: Cruise Critic)
1. Holland America Line: Explorations Cafe
This top spot for coffee seemingly has it all. Included on all of Holland America's ships, this seagoing bistro offers reasonably priced coffee drinks, complimentary pastries and snacks, an extensive library, condensed international newspapers, internet terminals (including some free sites), desks, New York Times crossword puzzles and lots of plush chairs and sofas -- many with great views. With so much going on, Explorations Cafe has set the standard for top coffee spots at sea. Plus, as of 2019, the venue serves up Rotterdam 1873 coffee, an exclusive blend created for Holland America by the U.S. arm of Dutch coffee company Beukenhorst Koffie.
Find a Holland America Line Cruise
---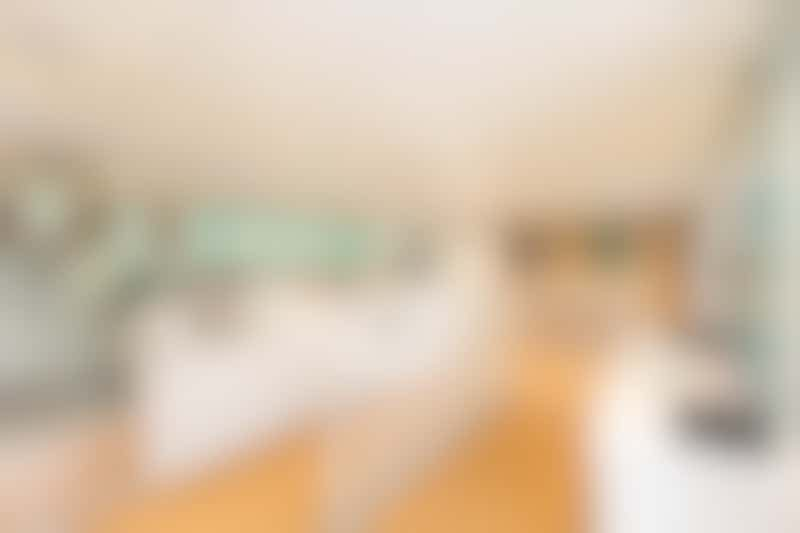 Starbucks Coffee on Harmony of the Seas (Photo: Cruise Critic)
2. Royal Caribbean: Starbucks at Sea
Starbucks fanatics onboard Royal Caribbean's Oasis-class ships don't have to give up their favorite brews while on vacation. Symphony of the Seas, Harmony of the Seas, Allure of the Seas and Oasis of the Seas feature Starbucks outposts serving a selection of standard and specialty drinks and snacks. Their locations along the bustling Royal Promenade and Boardwalk means you can hide behind that grande latte while indulging in first-rate people-watching. Passengers on other Royal Caribbean ships won't entirely miss out. Genuine Starbucks coffee is available on select ships, while Seattle's Best Coffee, a featured brand in the Starbucks portfolio, is served fleetwide.
(The Starbucks craze continues on Norwegian Cruise Line's Norwegian Bliss, which features the cruise industry's first-ever full-service Starbucks, with all the drinks and food you'd find in a Starbucks on land.)
Find a Royal Caribbean Cruise
---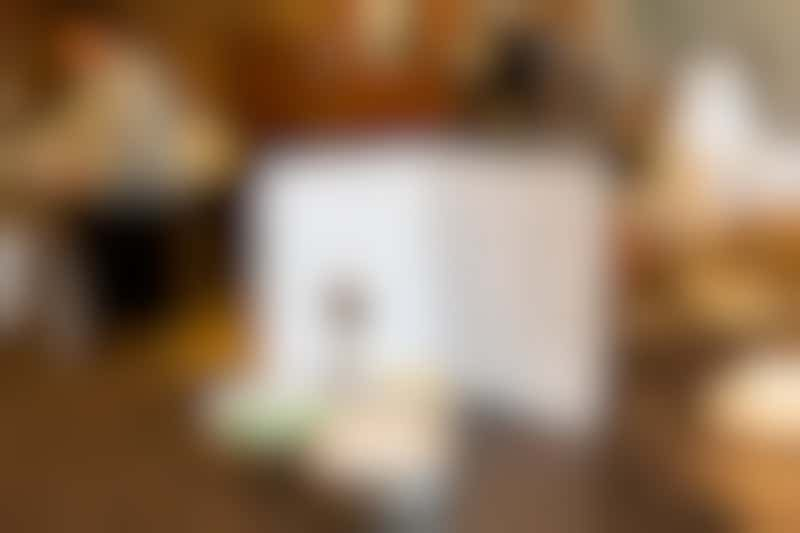 The Bistro on Crystal Symphony (Photo: Cruise Critic)
3. Crystal Cruises: The Bistro
Like a small French patisserie or Viennese cafe where the locals gather for hours, Crystal Cruises' The Bistro is the place to be for great coffee and good company. Large picture windows provide sea or port views, and there's plenty of cafe seating. Thoughtful touches include a stack of magazines to browse, the occasional string quartet, complimentary fresh European-style pastries and other snacks, and even special Bistro china designed by Guy Buffet. (Takeout cups are available, but The Bistro's setting, coffee and food are all hard to beat.)
---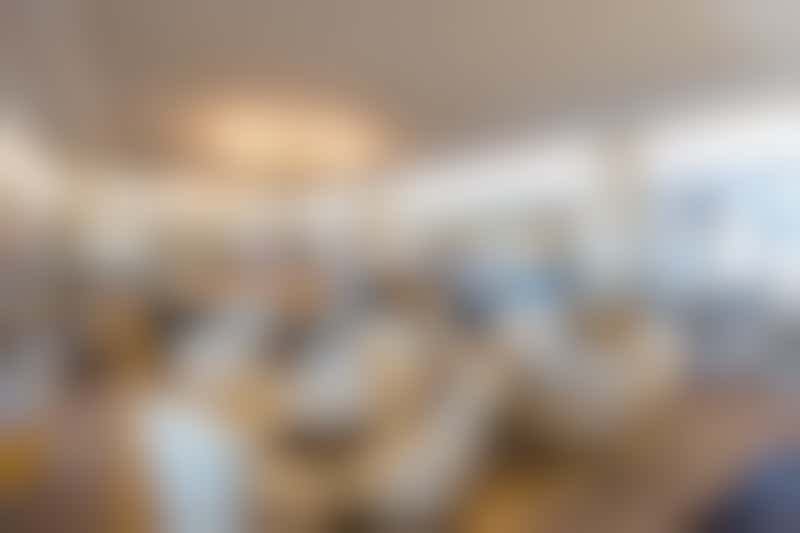 Carinthia Lounge on Queen Mary 2 (Photo: Cruise Critic)
4. Cunard Line: Cafe Carinthia
Provincial-style sofas, lattice ceiling accents and decorative lights evoke the feel of a stately Parisian cafe at Queen Elizabeth's Cafe Carinthia. Here, coffee-lovers can enjoy typical hot and cold options -- all backed by acclaimed Italian roasting company, Illy -- paired with a variety of pastries in the morning and sandwiches and snacks at lunchtime. A similar venue, Carinthia Lounge, also can be found on Queen Mary 2 (though the focus here is more on the food). All coffee and food served during the day is complimentary. At night, both venues transform into lively cocktail lounges.
---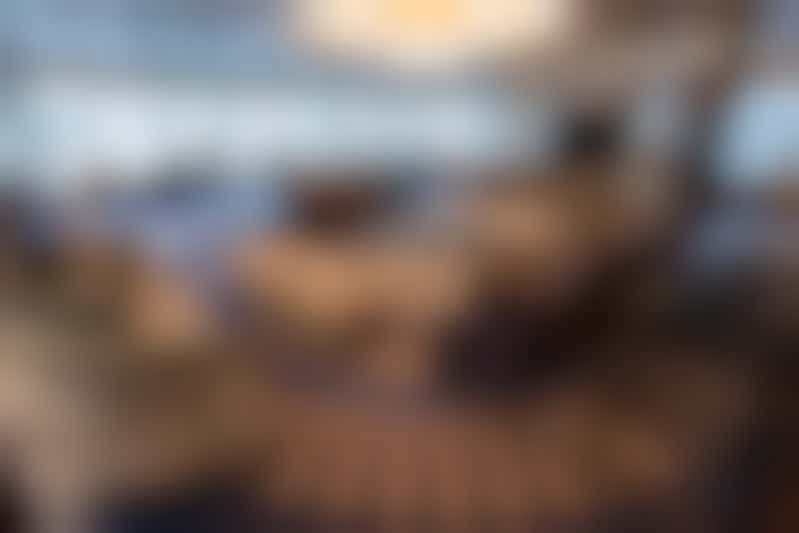 Yacht Club on Star Pride (Photo: Cruise Critic)
5. Windstar Cruises: Yacht Club
Found aboard all Windstar ships, the Yacht Club (also called the Yacht Club Sandwich & Espresso Bar) brews tasty coffee and an array of specialty coffee drinks. Whether the ship is under sail, anchored or docked, passengers can enjoy complimentary coffee beverages while relaxing on leather chairs and sofas, watching movies, reading or enjoying games of chess. And, of course, there's the favorite sailing pastime of simultaneously savoring the sea view with a nice brew.
---
Latte (Photo: StudioByTheSea/Shutterstock.com)
6. Disney Cruise Line: Cove Cafe
Disney Cruise Line's Cove Cafe is a cozy and peaceful adults-only retreat where passengers can sit back, sip gourmet coffee or refreshing alcoholic beverages, and indulge in a sweet snack. Located in the adults-only area up on Deck 11 of Disney Dream and Disney Fantasy -- and on Deck 9 of Disney Magic and Disney Wonder -- the cafe offers magazines and books for reading, a large flat-screen television showcasing the latest in news and sports, and Wi-Fi access for guests looking to surf the internet and check email while at sea. With a warm and welcoming design, this intimate haven provides both air-conditioned indoor seating, and ocean-breeze outdoor seating.
---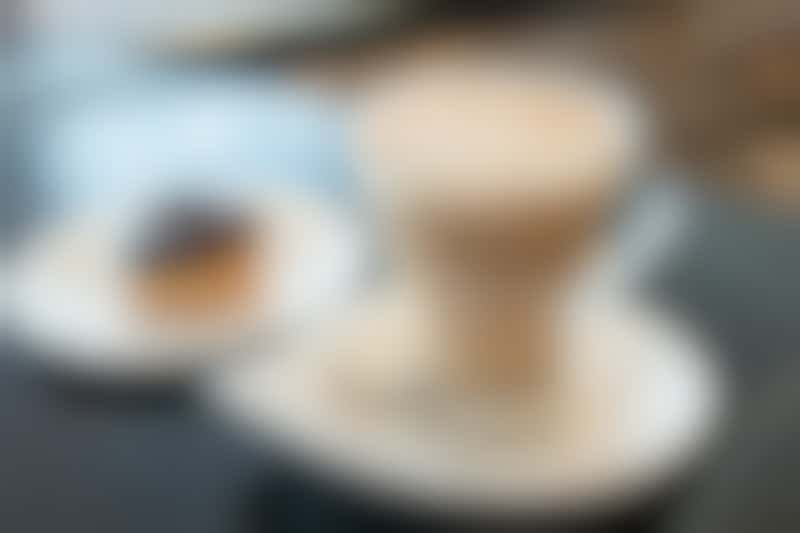 Seabourn Square on Seabourn Quest (Photo: Cruise Critic)
7. Seabourn Cruise Line: Seabourn Square
On a cruise line where all dining venues and unlimited caviar are included in the cruise fare, you can only imagine how good the coffee is. Seabourn Square -- found fleetwide -- is the go-to for coffee in the morning and afternoon. A European-style coffee bar in the lounge serves everything from the basics (American coffee and espresso) to a variety of specialty options. Seabourn Ovation takes its coffee game one step further, with the first coffee roastery at sea. Pastries, finger sandwiches and cookies also are available.
---
Venchi Cioccogelateria & Coffee Bar on MSC Seaside (Photo: Cruise Critic)
8. MSC Cruises: Venchi Cioccogelateria & Coffee Bar
Coffee and chocolate go hand in hand at this MSC Seaside cafe backed by Italian chocolatier Venchi. The a la carte menu caters to coffee lovers with a sweet tooth, offering specialty coffee drinks -- some of which incorporate chocolate and/or sweet liqueur. Other treats include hot chocolate, milkshakes and gelato. The coffee pairs excellently with crepes from Venchi Gelateria & Creperie (one deck above).
---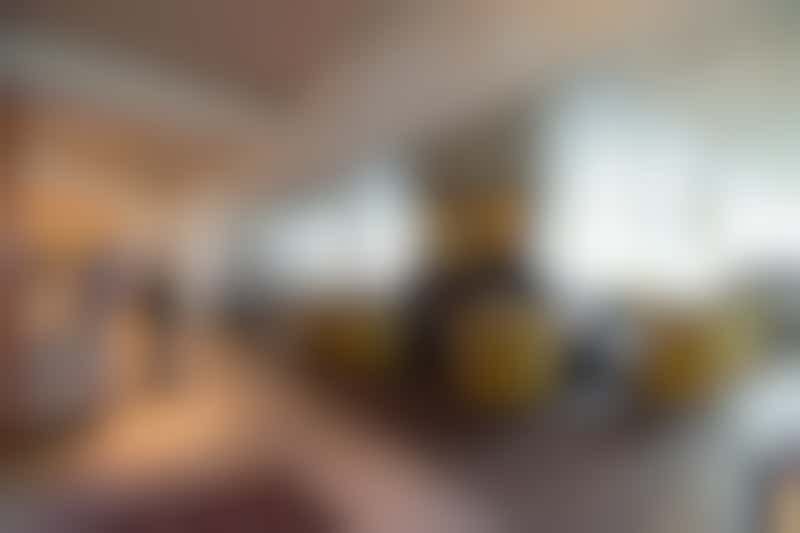 Cafe al Bacio on Celebrity Eclipse (Photo: Cruise Critic)
9. Celebrity Cruises: Cafe al Bacio & Gelateria
Cafe al Bacio & Gelateria is a stylish espresso bar found onboard every Celebrity ship. Cafe patrons can enjoy a wide array of specialty coffees, teas and liqueurs for a fee and freshly baked pastries for free while lounging in an Italian-inspired space with ocean views. (The views are even more expansive on Solstice-class ships and Celebrity Edge.) An adjacent gelateria on some ships provides gelatos and ices (for an extra charge), so you can choose to go hot or cold.
---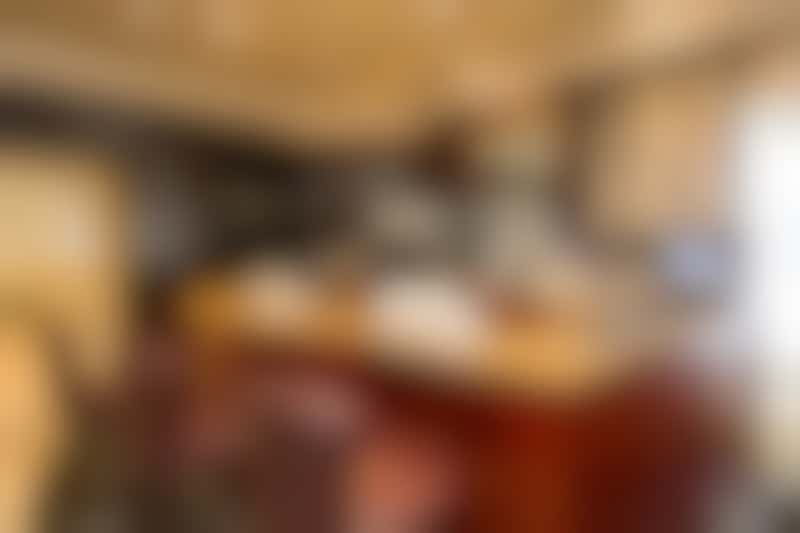 Mosaic Cafe on Azamara Journey (Photo: Cruise Critic)
10. Azamara: Mosaic Cafe
Azamara Quest and Azamara Journey feature the Mosaic Cafe, where passengers enjoy complimentary specialty coffee and coffee drinks, liqueurs, biscotti, tea sandwiches, European pastries and scones. The cafe sells Nespresso coffee drinks for a fee. Centrally located on Deck 5, Mosaic's congenial service and atmosphere make it a favorite gathering spot for conversation, cards and trivia games.
Find an Azamara Club Cruise