Workout 8: Ballroom Dancing on Cunard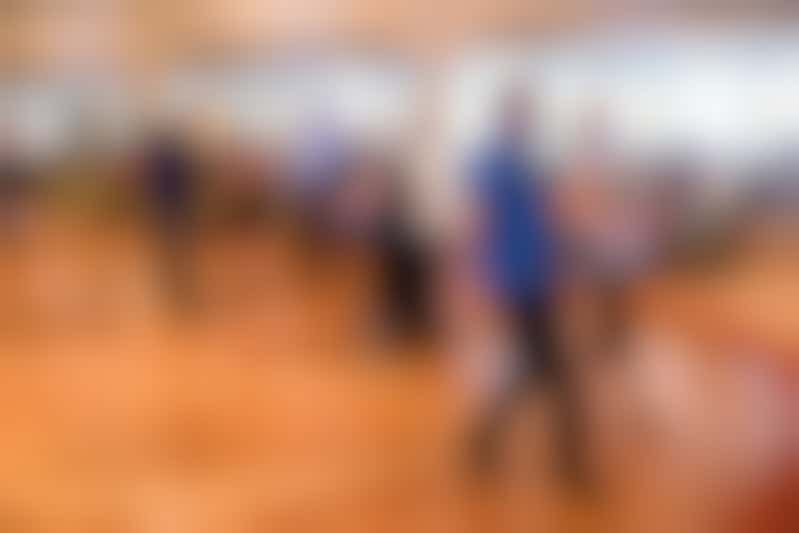 Dancing in the Queens Room on Queen Victoria
Why it's great: Cunard's ballroom dancing has attracted dancers from around the world for good reason. Queen Mary 2's elegant Queens Room is the biggest and best ballroom at sea. It spans the full width of the ship and has a wooden floor, which makes it easier to dance for hours.
If you're new to ballroom dancing, lessons taught by acclaimed professional dancers are available daily in a wide variety. They also offer other genres (cha-cha, waltz, foxtrot, rumba, country and western line dancing, and '70s style). No partner, no problem. Cunard's gentleman hosts are on hand during lessons.
Also consider: Looking to do some good while donning your dancing shoes for a workout? For a small donation to the St. Jude Children's Hospital, you can take part in Carnival Cruise Line's Groove for St. Jude. You'll learn one of several popular line dances under the tutelage of a member of the entertainment staff, and you'll earn some fun swag while you burn off those calories. Crystal also offers a stellar ballroom dance program, featuring dedicated classrooms, instructors and gentleman hosts to dance with women traveling alone (or with those whose significant others don't wish to participate).