Whether it's natural scenery or amazing manmade monuments, there's no shortage of astounding sights on an East Asia cruise. When you cruise to Japan, China, South Korea, Taiwan and Hong Kong, you're plunged into ancient civilizations and vibrant modern cultures.
On an East Asia cruise, you can visit historic temples or towering skyscrapers, sprawling markets or malls packed with designer boutiques, rugged national parks or meticulously manicured gardens. Enjoy the contrasts -- they're what make Asia so intriguing.
But how do you decide which spots belong on your bucket list? We guarantee this guide will help make the "mysterious East" a bit less mysterious.
Japan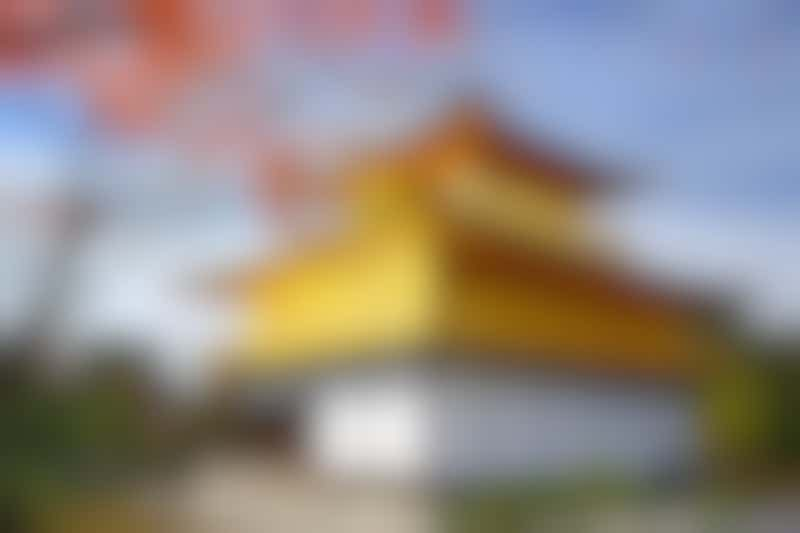 Kinkakuji, the 'Golden Pavilion,' in Kyoto, Japan. (Sean Pavone/Shutterstock)
1. Kyoto's Temples & Shrines
Kyoto Prefecture is home to 17 -- count 'em, 17 -- UNESCO World Heritage Sites, nearly all of them temples or shrines. Scattered around the city, most of the sites have lovely gardens and park-like grounds, in addition to classic architecture. Some of our favorites include Kinkakuji (the "Golden Pavilion"), where the shimmering main building is reflected in a lake; Ryoanji, where an iconic rock garden is made to resemble a sea studded with islands; and Kiyomizudera, which offers gorgeous views from its site in the hills (particularly spectacular during cherry blossom time or fall foliage season).
Tip: Although it's not on the UNESCO rolls, Fushimi Inari shrine is another fascinating stop. Thousands of bright orange tori gates line the pathways, creating what seems like an endless arcade.
2. Tokyo's Tsukiji Fish Market
This fish market's dawn tuna auction has gained fame with jet-lagged travelers for its early-morning extravaganza, where buyers bid a fortune on the giant fish. Truth is, the main event is nearly impossible to get into these days. Instead, sleep in until a reasonable hour, and head over to the huge surrounding market. At its heart is a vast building where fish and seafood of all sorts are on display in wholesale stalls. Forklifts and carts zoom everywhere, so be careful not to get run over. Surrounding the main building is the Outer Market, where you'll find stands selling fish and just about any other type of food ingredient available in Japan. Mixed in are tiny restaurants serving the vendors, buyers and -- more and more -- adventurous tourists. It's a fantastic scene -- one that's sure to use up your camera memory as you snap away.
Tip: Although you can venture into the market on your own, we recommend going with a guide to get the most out of it. That way you'll be able to ask about mysterious food items and avoid getting lost (or flattened by a forklift). Be sure to go first thing in the morning for the best action.
Nearest ports: Tokyo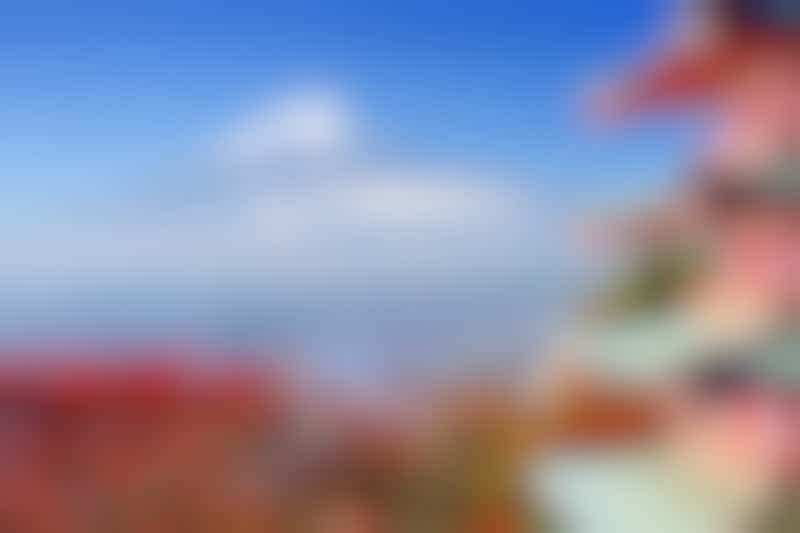 A snow-capped Mt. Fuji during fall in Japan. (Sean Pavone/Shutterstock)
3. Mt. Fuji
Known reverentially as Fuji-san to the Japanese, Mt. Fuji appears almost mythical when you first see it emerging from the clouds. The snow-capped volcanic cone is so perfect, it seems unreal. Depending on where you're docked, there are different shore excursions that visit the mountain from various directions, with different viewpoints and add-ons. You can also book your own tour -- there are plenty of packages from Tokyo -- but we don't recommend doing the trip without a tour, since the logistics aren't the easiest. Check itineraries carefully if you actually want to go onto the 12,388-foot mountain. Many focus on getting the iconic view from a distance, and tours usually don't go beyond the 7,900-foot 5th Station.
Tip: Some tours also visit the Tokaido Hiroshige Art Museum in Yui, home to more than 1,300 wood-block prints. The museum focuses is on Hiroshige Utagawa, famous for his 36 Views of Mt. Fuji series.
Nearest ports: Shimizu (closest), Yokohama, Tokyo
---
China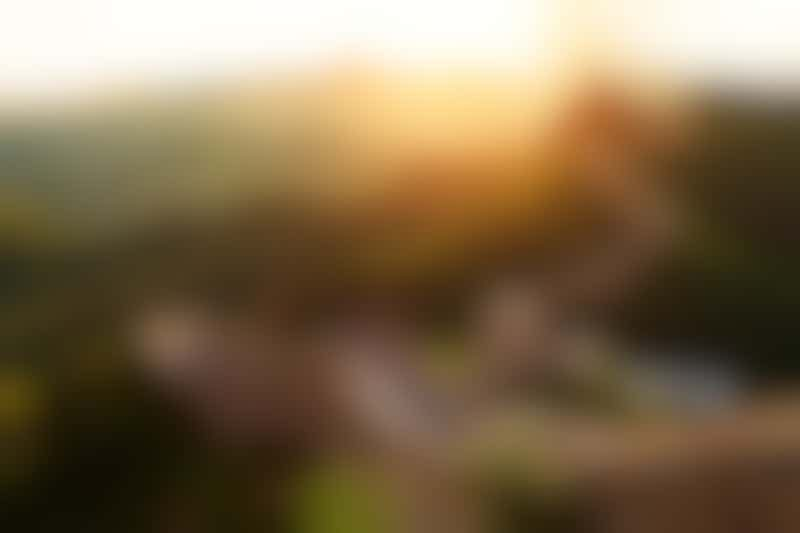 The Great Wall of China during sunset. (zhu difeng/Shutterstock)
4. The Great Wall
They don't call it "great" for nothing. A trip to China wouldn't be complete without a stop at this massive defense system, built over hundreds of years and several dynasties. With its branches, the wall is estimated to stretch more than 13,000 miles. The most popular section for tourists to visit is a renovated portion about 40 miles north of Beijing. However, cruise ship shore excursion operators often choose which area to visit, based on traffic from the port and other factors.
Tip: If you're visiting from a cruise ship, note that you'll be required to have a Chinese visa. Wear very sturdy shoes (no flip-flops!), and walk carefully, since stones have been worn smooth over the years.
Nearest ports: Beijing (Tianjin)
5. The Forbidden City
Another "must" in China is this 250-acre complex of palaces, pavilions and courtyards. Home to 24 emperors of the Ming (1368 - 1644) and Qing (1644 - 1911) dynasties, it was so named because the emperor was considered divine, and mere mortals were forbidden entry. On a walking tour, you'll visit both the Outer Court, where grand ceremonies were conducted in various halls, and the Inner Court, where numerous palaces housed the emperor and his family and where official court business was conducted. Along the way, you'll enter gates, cross bridges and eventually reach the luxurious Imperial Garden. If the Forbidden City is a major attraction for you, be sure that any shore excursion you're considering allows you enough time to see this massive complex -- otherwise you might want to plan a private tour.
Tip: Most shore excursions to the Forbidden City also visit the Temple of Heaven, home to the world's largest religious structure. It's a UNESCO World Heritage Site, considered a masterpiece of architecture, with grounds that are also renowned for landscape design.
Nearest ports: Beijing (Tianjin)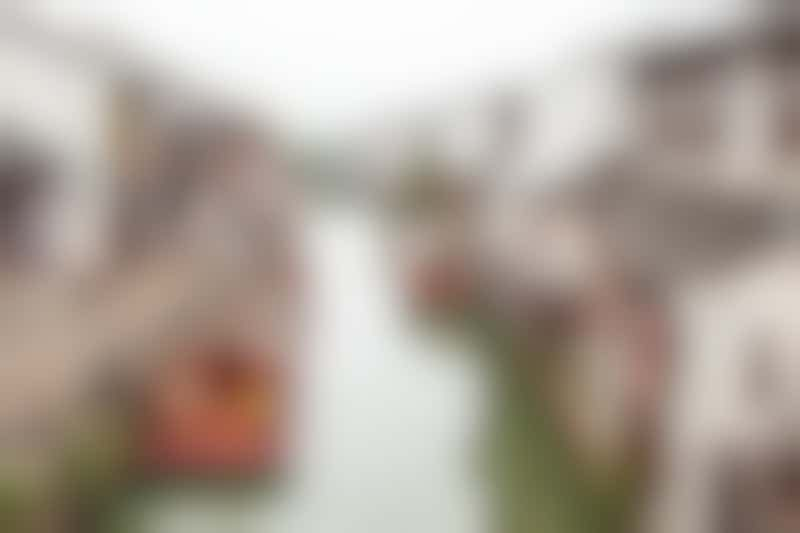 Old town canals and houses in Suzhou, China. (Meiqianbao/Shutterstock)
6. Suzhou's gardens and Grand Canal
Known as the "Venice of the East," Suzhou is home to more historic bridges and canals than anywhere else in China -- as well as nine UNESCO World Heritage-designated gardens. The most famous is the Humble Administrator Garden, dating to the Ming Dynasty. There, you can wander among 12 not-so-humble acres of terraces, towers, pavilions and bridges, set amid lovely water features. The Grand Canal (also UNESCO designated) offers the opportunity for a boat ride on this 1,300-year old feat of engineering, which stretches more than 1,000 miles, making it the longest canal in the world.
Tip: Some tours also include visits to the village of Zhouzhuang, another Venice-like destination with buildings dating back to the Ming and Qing dynasties. Among the ancient architecture, you'll find 60 carved-brick archways and 100 traditional courtyards.
Nearest ports: Shanghai
---
Hong Kong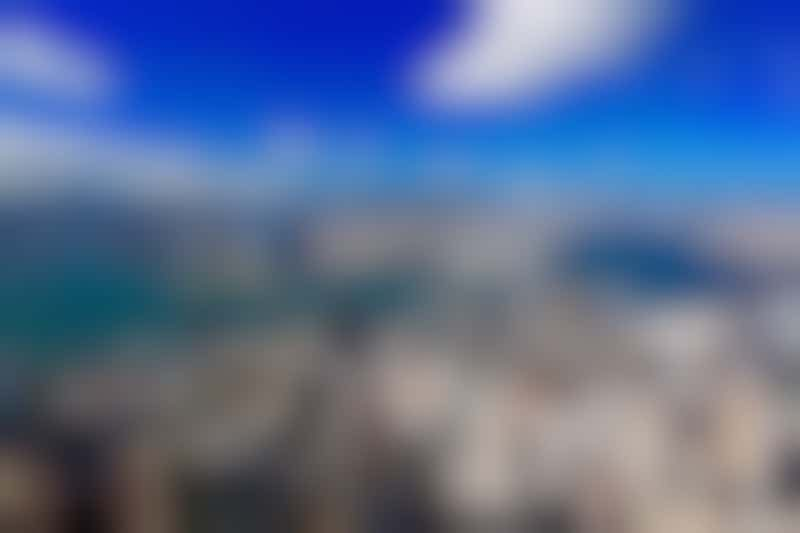 The Hong Kong city skyline and Victoria Harbour. (cozyta/Shutterstock)
7. Victoria Peak
Back in the days when Britain ruled Hong Kong, the British administrators built their houses up on Victoria Peak to escape the heat. Eventually, a funicular was built to carry passengers up the steep incline. The peak is still a great spot to escape the city's heat and hustle, though it's a bit less peaceful than it was in times past. Now thousands of tourists visit daily to catch the spectacular views of the harbor and beyond to Kowloon. While the daytime view is great, sunset and nighttime views are amazing, particularly thanks to the 8 p.m. nighttime light show that takes place on both sides of the harbor. There's also glitzy lighting on many buildings throughout the night.
Tip: While it's easy to visit the peak on your own, lines to board the tram can be long. Shore excursion groups have their own lines, which often makes the wait shorter. But if you show up on your own and there's a crowd, you can also take a taxi (or bus) to the top, then take the tram down. In our opinion, there are plenty of great free viewpoints, so there's no need to pay extra to visit the Sky Terrace attraction.
Nearest ports: Hong Kong
---
Taiwan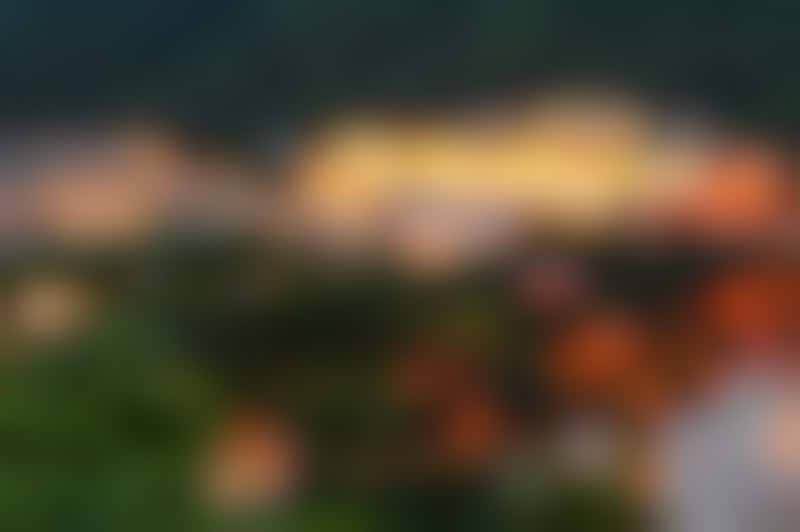 The National Palace Museum in Taipei, Taiwan. (Richie Chan/Shutterstock)
8. National Palace Museum
The history of this collection reads like a soap opera. It was originally part of the Palace Museum in Beijing's Forbidden City. Much of that museum's contents were packed up and moved in 1933 ahead of the Japanese invasion. Following World War II, the Chinese Civil War heated up, and Chiang Kai-shek's army took some of the most exquisite artifacts along on its retreat to Taiwan. The collection numbers more than 650,000 items; among them are blockbusters like the jadeite cabbage, carved from a single piece of green and white jade, in fabulous detail. There are also amazing bronze and porcelain objects, painted scrolls and much, much more. Most of the items are fairly small in scale since they were the easiest to pack and transport in war times. In many cases, their size makes them even more wondrous. The People's Republic of China still maintains that the collection was stolen.
Tip: This museum is oppressively mobbed by tour groups, particularly at a few key exhibits. We suggest you visit it on your own, so you can be flexible and avoid the crowds. See a long line waiting for the jadeite cabbage? Head to another nearby exhibit, and check back in a little while when the line will likely be gone. Is a guide monopolizing a particularly interesting piece while he drones on to his group? Squeeze in to get a look. Manners are relative there. And if you hate crowds, the museum is big enough to escape them and still see some beautiful works.
Nearest ports: Keelung
South Korea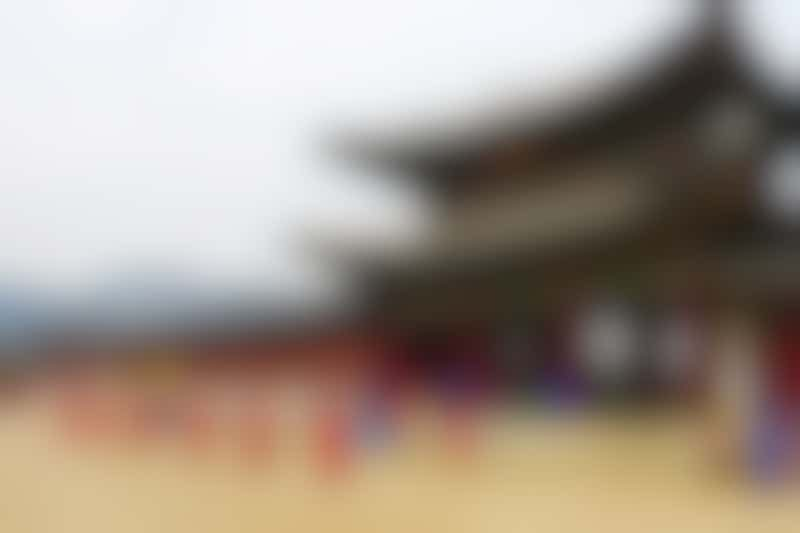 The changing of the guards ceremony at the Gyeongbokgung Palace in Seoul, South Korea. (Leonard Zhukovsky/Shutterstock)
9. Gyeongbok and Changdeok Palaces
Seoul's Gyeongbok Palace once comprised 330 buildings and 5,792 rooms spread across 4 million square feet of land, most of which was devastated by World War II. There's an ongoing process of renovation to bring it back to its pre-WWII splendor. Today, you can see the restored, lavishly painted buildings and wing-roofed pavilions where the imperial family lived and ruled. The National Folk Museum is also on the grounds, with displays of crafts, architecture, food and more. Changdeok Palace, the current version built in 1609, is Seoul's best-preserved palace and a UNESCO World Heritage Site. There are reception rooms and a throne room, as well as private living quarters of the imperial family. Some descendants even still live on the grounds.
Tip: Between Gyeongbok and Changdeok palaces, you'll find one of the city's largest areas of traditional wooden Korean houses. If you have time, visit the winding streets in the Bukchan neighborhood for a glimpse of Seoul's past.
Nearest ports: Seoul (Incheon)
10. Bulguksa Temple
This UNESCO World Heritage Site was originally part of the ancient Silla kingdom (dating from around 57 B.C. to 935 A.D.) and includes seven national treasures -- among them stone pagodas, gilt-bronze statues of Buddha and stone bridges. The temple's origins reach back to the 6th century, and its structures are considered to be a perfect example of Silla kingdom architecture. Although the wooden buildings have been restored and rebuilt through the years, the impressive stone structures, including the broad granite terraces, are original. The temple complex is sited on Mount Tohamsan, surrounded by groves of manicured trees, which contribute to the atmosphere. The whole setting is particularly beautiful in fall foliage season.
Tip: Many shore excursions visit Bulguksa as part of an exploration of Gyeong-ju, including a visit to Tumuli Park's royal tombs and the National Museum. It's a great way to learn about the ancient Silla culture.
Nearest ports: Busan