Cruise lines are rolling out new and last-minute itineraries with increasing frequency as the industry seeks to restart operations in the United States and abroad. But how easy is it to reserve a spot on one of these first sailings back?
In the past month alone, cruise lines have announced sweeping restart plans in Alaska, the Caribbean and abroad. Most of these are brand-new itineraries not previously available to the public, though a few sailings mark a return to service on published itineraries that cruisers have previously booked.
Cruise lines are even adding itineraries to select regions as demand ramps up. Celebrity Cruises announced it would offer new, late-season Alaska and Pacific Coastal voyages aboard Celebrity Millennium, along with new short sailings out of Miami aboard Celebrity Summit.
For fully vaccinated cruisers looking to return to the seas on short notice, this news is a boon. But your luck in reserving a spot onboard could depend heavily on where you're headed -- and aboard what ship.
Alaska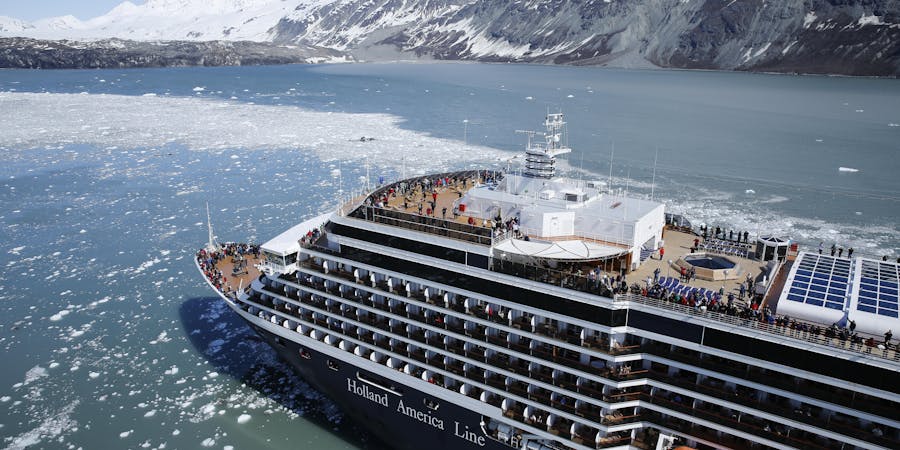 Carnival, Celebrity, Holland America Line, Norwegian, Princess and Royal Caribbean have all announced they will be sailing from Seattle to Alaska this July. All voyages are for fully vaccinated passengers, and all sailings are open for booking.
Featured Videos
Carnival Mardi Gras: RedFrog Tiki Bar & Summer Landing
Carnival Mardi Gras' Excel Suite and Loft 19
Live From Carnival's Mardi Gras: The French Quarter
BOLT: We Try Carnival Mardi Gras' Roller Coaster at Sea
NCL's Restart: What It's Like On The First Norwegian Cruise Ship Back in 16 Months
Cruise Critic and JJ Cruise : Our Experience Onboard Celebrity Edge (June 2021)
Here's What It's Like Onboard the First Large Cruise Ship to Alaska in 21 Months
Our Celebrity Silhouette Cruise Experience: March 2020 vs. July 2021
Q&A with Celebrity Cruises' Captain Kate McCue (2021)
Back on Celebrity Silhouette: Here's What It's Like On One Of Our Favorite Ships 15 Months Later
Cruise Critic | EatSleepCruise: What's It Like Onboard Celebrity Edge?
Celebrity Millennium -- Video Tour & Ship Review (2021)
'Top Chef' Winner Kristen Kish Joins Holland America Line's Award-winning Culinary Council
Celebrity Apex -- Video Tour of The Magic Carpet
Q&A: Cruisers and Crew Chat About The Joy of Cruising's Return
Celebrity Apex -- The Retreat
Celebrity Apex -- Video Tour of the Infinite Veranda Cabin
Q&A with Celebrity Apex's Cruise Director
Celebrity Apex -- Pools & Resort Deck
Celebrity Apex -- Embarkation Process (2021)
Celebrity to Restart from U.S. Homeport, PLUS Royal Caribbean Given Green Light for Test Cruises!
Alaska 2021: Inside Passage Businesses Talk About A Devastating Season Without Cruise Tourists
LIVE Interview with Frank Del Rio, NCLH President and CEO, About Company's "Safe to Sail" Campaign
Rudi Sodamin Makes A Special, Thanksgiving-themed "Food Faces" Video For Cruise Critic
Coin Ceremony For Celebrity Cruises' New Ship, Celebrity Beyond
Martini Bar Bartender Pours 15 Martinis at Once on Celebrity Cruises
How to Make a Towel Animals Swans, Dogs and Elephants
Towel Animals with Carnival Cruise Line and Cruise Critic: How to Make Towel Swans
Towel Animals with Carnival Cruise Line and Cruise Critic: How to Make a Towel Dog
Towel Animals with Carnival Cruise Line and Cruise Critic: How to Make a Towel Elephant
Bolt - Top Deck Roller-Coaster at Sea on Carnival Mardi Gras
Silver Cove At Norwegian Cruise Line's Great Stirrup Cay
Norwegian Encore - Hull Art Reveal - Artist Eduardo Arranz Bravo
4 Cool Features on Holland America's Nieuw Statendam
Cruise Critic Tours Celebrity Edge
Celebrity Edge First Look: 3 Revolutionary Dining Experiences
Celebrity Edge Sneak Peek: Why You Should Be Excited About Celebrity Cruises' Newest Ship
Celebrity Edge Shipyard Hyperlapse Tour
Norwegian Bliss Virtual Tour - Why You Should Be Excited About Norwegian's Newest Ship
How To Make Carnival Cruise Line's Famous Warm Chocolate Melting Cake - Video
What's New On Celebrity Silhouette? - Video Tour
Shaquille "Shaq" O'neal Named Chief Fun Officer Of Carnival Cruise Line
Carnival Cruise Line's "Choose Fun" Commercial
Carnival Splendor Photo Tour
Norwegian Breakaway Photo Tour
Carnival Conquest Photo Tour
Carnival Pride Photo Tour
Carnival Dream Photo Tour
Carnival Sunshine Photo Tour
The Waterfront On Norwegian Cruise Line - Video
Carnival Breeze Photo Tour
Norwegian Getaway Photo Tour
Inside Look: The Haven On Norwegian Cruise Line
Photo Tour of Carnival Liberty
5 Best Restaurants for Free Eats on Carnival Sunshine
Photo Tour of Celebrity Reflection
Norwegian Escape's Ropes Course - Are You Brave Enough?
Inside Look at Norwegian Sky In Cuba
Norwegian Escape Attractions - 7 Free Things You Have To Try - Video Tour
4 Exclusive Spots On Norwegian Escape - Video Tour
Norwegian Escape Photo Tour
SkyRide On Carnival Vista: Cruise Critic Tries It
4 Types Of Cruisers Who Would Love Holland America's Koningsdam
Carnival Vista Top Deck Attractions
Behind the Scenes at CSMART - Carnival's Arison Maritime Training Center
Cruise Pier Runners In Cozumel -- Carnival Liberty
Cruise Critic Quick Chat With Carnival CEO Arnold Donald
Norwegian Breakaway Video Tour (2013)
Celebrity Silhouette's Conveyance (2011)
A quick search of consumer websites, however, shows these sailings selling well. Royal Caribbean's July sailings are completely blocked out on their respective websites, and Holland America Line and Princess show availability only in balcony and suite categories for their initial July sailings.
Fans of inside cabins may have to wait. These low-priced staterooms are among the first to sell, and in some cases, are still being blocked off in inventory as cruise lines seek to limit the number of passengers onboard these initial sailings.
While there is still some space onboard Nieuw Amsterdam's July 24 debut, and Majestic Princess's first sailing one day later, cruisers will have to look into August to find better pricing and availability.
Both Norwegian Cruise Line and Carnival still have space across all cabin categories for their debut Alaska sailings as of this date.
The Caribbean from the United States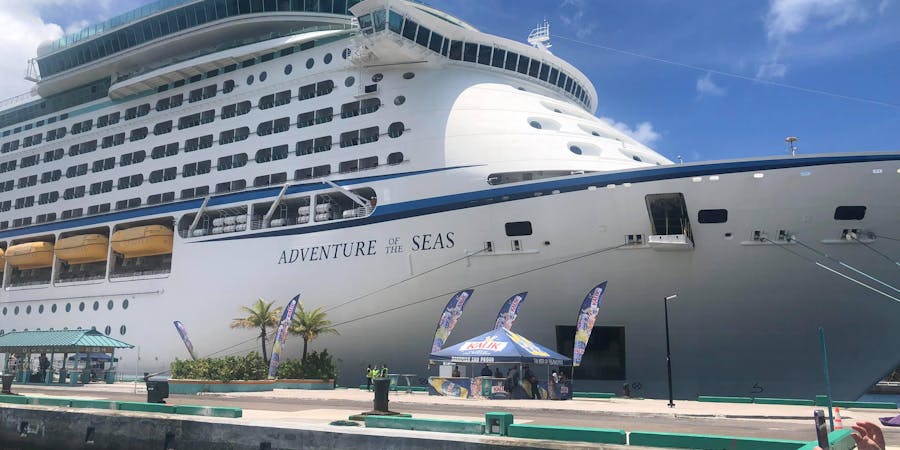 Initial Caribbean sailings leaving from popular U.S. homeports like Miami, Port Everglades and Galveston are where things get tricky. Unencumbered by the need for international airfare and passports, these cruises -- many of which will sail with a mixture of vaccinated and unvaccinated passengers onboard -- are generally selling faster than Caribbean cruises leaving from foreign homeports.
This is particularly true for sailings aboard new ships. Despite setting sail July 3, the first bookable sailing aboard Odyssey of the Seas doesn't show up until a month and a half later, on August 14. So those hoping to be one fo the first onboard Royal Caribbean's newest ship are out of luck -- for now.
Caribbean sailings departing from U.S. homeports are also commanding higher prices than those sailing from international ones. Adventure of the Seas' weeklong sailings from Nassau show up as low as $480 per person for an inside cabin on August 28, while a seven-night voyage to the Caribbean onboard Allure of the Seas starts at $792 for an inside cabin on a sailing departing one day later.
The Caribbean from Abroad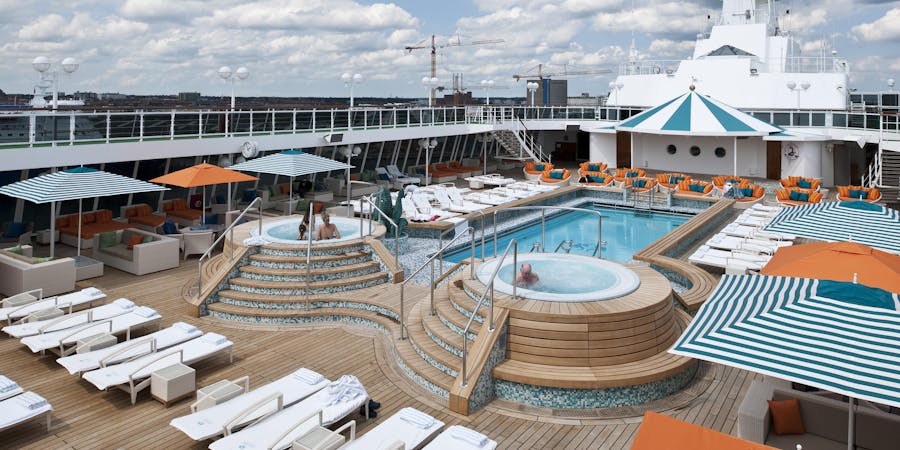 The last-minute booking scene is definitely better for those willing to jet off to a Caribbean Island to embark.
Luxury line Crystal Cruises has availability (and great pricing) aboard its flagship, Crystal Serenity, on its Bahamian immersion sailings departing this July from Nassau and Bimini.
Similarly, its relatively easy to book a last-minute sailing aboard Adventure of the Seas from Nassau, which shows availability for July and even the ship's June 26, 2021 sailing -- though you'll have to pick a balcony stateroom or suite at this point, as the lower categories have sold out.
Likewise, it is no problem to book passage aboard Windstar Cruises' recently-stretched Star Breeze, which sets sail from St. Maarten to Caribbean locales this summer. Availability still exists (at reasonable prices) for many July and August departures.
Tips and Tricks for Booking Initial Sailings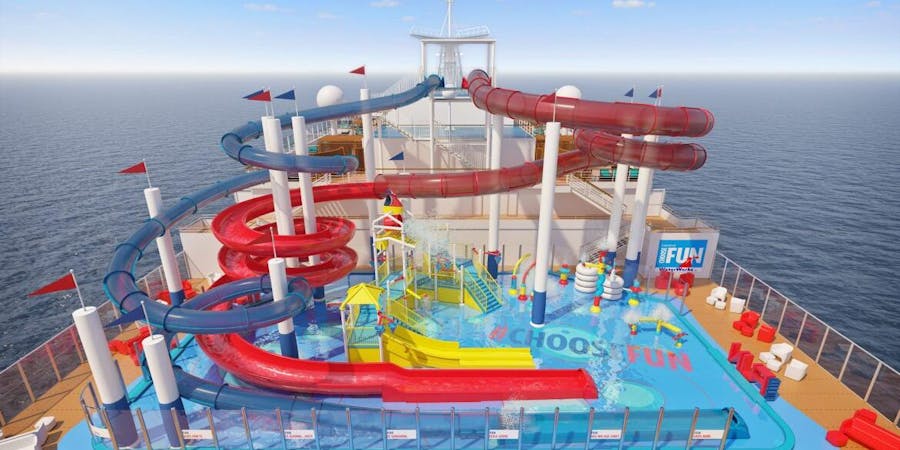 All of this doesn't mean there aren't deals to be had -- even for last-minute departures. Cruise lines are not filling their ships to capacity, and cabin categories that are sold out one day have a strange way of opening up days later. It pays to continue checking on your preferred sailing -- or having your travel advisor do so on your behalf -- in case inventory opens up.
Case in point: while researching this article, July sailings aboard Celebrity Millennium initially showed up as sold out. One day later, the two July departures were back -- with availability in all but two cabin categories.
Flexibility is also key, now more than ever. Everyone wants to return to the seas, and in many cases they want to do so on the same ship and departure date. If sailings from Miami are running full, try choosing a departure out of Port Everglades or Port Canaveral for a change. Hop on a plane to Galveston or consider heading over to the West Coast and north, to Alaska or to the Mexican Riviera on Carnival's restarted departures from Long Beach aboard Carnival Panorama.
Becoming married to a set departure date, and ship, will likely lead to disappointment, particularly when pricing and cabin availability will be more favorable on later sailings.
Which brings us to our last point: strongly consider booking a departure a bit further down the line. Health and safety protocols will likely continue to be a work in progress for these initial sailings back and booking a cruise further into the future will guarantee that all the kinks are worked out by the time you set foot onboard.
Better still, waiting means you can get first jump on other newly released itineraries. As summer changes to fall, more ships will restart operations -- some on new sailings, others on previously planned ones. Waiting might not give you that swooning sense of cruise satisfaction right away, but a more convenient sailing could be just around the corner.