While the primary appeal of dining on a cruise is being served and not washing the dishes, there may come a time when you're stuck on land and hankering for one of your favorite cruise treats or cocktails. When that feeling strikes, you might want to put a cruise on your calendar, but you can also satisfy the craving by learning to make your favorite cruise drinks and meals in your own kitchen, anytime.
Skeptical? Channel your very best vacation vibes and turn your abode into the hottest bar, restaurant or culinary kitchen with these tools.
Learn to Mix Your Favorite Cruise Cocktail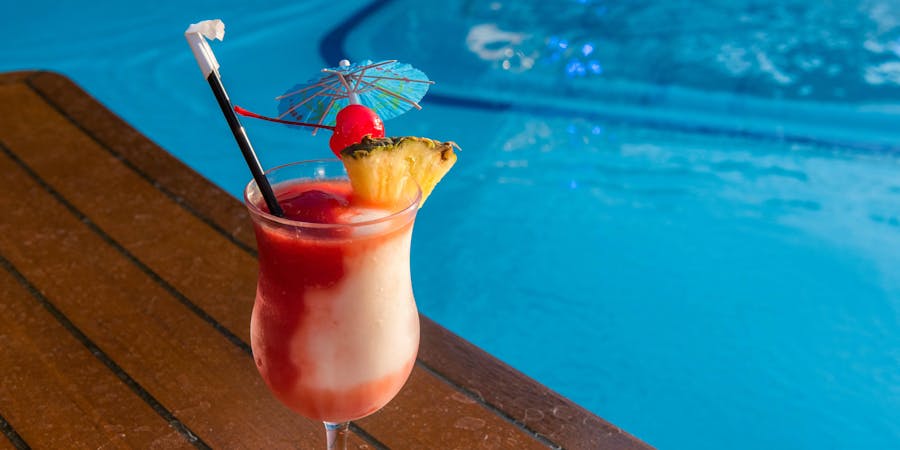 It doesn't need to be 5 o'clock anywhere if you've set some time aside to unwind. Sure, having an all-inclusive beverage package and a server to bring your favorite vacation drink to you on the pool deck is unanimously preferable to doing it yourself. However, if you find yourself landlubbed, why not perfect your tipple of choice so you can enjoy it anytime at home, as well?
There are a number of free resources out there to not only provide cocktail recipes for inspiration, but videos so you can learn to shake your chilled beverage like a certified mixologist. To brush up on the classics (or twists on them) we recommend YouTube channels like
Educated Barfly
or
How To Drink
.
If you're missing concoctions from your favorite cruise line, check out our video of
Cruise Critic's 11 Best Cruise Cocktails (With Recipes)
so you can sip while you're docked on the chaise longue. We've also got
five recipes
for our favorite Carnival cruise cocktails. Crystal Cruises is posting cocktail recipes from its bartenders every Thursday on its
Crystal@Home
web page.
Indulge in Catered Meals…Or Make a Cruise Favorite
In an age of at-home delivery services, takeout no longer means simply pizza or Chinese. Support local restaurants in and around your neighborhood by treating yourself to a gourmet meal in the main dining room (aka your dining room) via apps like DoorDash, Grubhub or Postmates. (You can even interrupt yourself halfway through for a "surprise" performance of "Sweet Caroline," waving your napkin above your head -- this might prove more difficult with a paper napkin.)
Feeling extra ambitious? End the meal on a sweet note by
making your very own Carnival warm chocolate melting cake
.
For more cruise-specific recipes -- including five more desserts -- check out our
Cruise Ship Recipes to Make at Home
.
Take a Cooking Class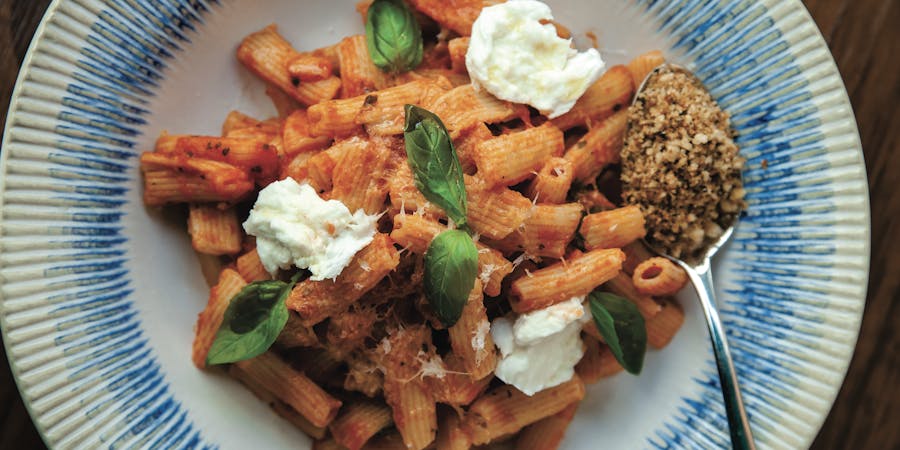 If you'd rather imitate the ships that offer onboard culinary classes -- from the Culinary Arts Kitchen on Regent Seven Seas to Carnival Kitchen -- enroll in virtual cooking school using a plethora of online tools. 
There is no need to sacrifice a celebrity chef presence when so many are offering their gastronomic prowess via TV, computer and phone screens. Jamie Oliver (with restaurants on Royal Caribbean) is one of many F&B personalities sharing a passion for cooking through
short videos
posted online along with a new TV series called "Keep Cooking and Carry On."
Social media abounds with even more notable chefs offering everything from quick kitchen tips and advice to full demos. Just a few examples are Michelin-starred Italian chef Mossimo Bottura (@mossimobottura on Instagram) and Holland America Culinary Council member Kristen Kish (@KristenLKish), with the series "Make This Tonight."
For a limited time, the paywall has been removed on more than a dozen classes of
Christopher Kimball's Milk Street
, along with
50 episodes of America's Test Kitchen
(formerly featured on Holland America Line). The Bon Appetit video channel (partner to Princess Cruises), along with the New York Times Cooking YouTube channel, are always free.
Crystal is hosting Sunday Cooking with Chef Jon Aston on Crystal@Home; tune in Tuesday for a recipe preview and shopping list, so you can cook along at home. Holland America is also sending email subscribers links to cooking demos with its Culinary Council members.