You've likely heard of armchair travel, but have you ever applied the concept to cruising? Ok, so maybe constructing a proper kids club will be a challenge, and mimicking a pool or hot tub in the dead of winter is a definite hurdle (does the bathtub count?). Regardless, there are a surprising amount of things you can do from the comfort of home to re-create your favorite cruise ship experiences.
In our series, we'll prepare you to set sail on the S.S. Armchair. Your "at sea" agenda will be packed with cruise activities you can embark upon without leaving the house. First up, how to experience what the best cruise ports have to offer with the aid of your computer or smart phone.
Take a City Tour from Your Couch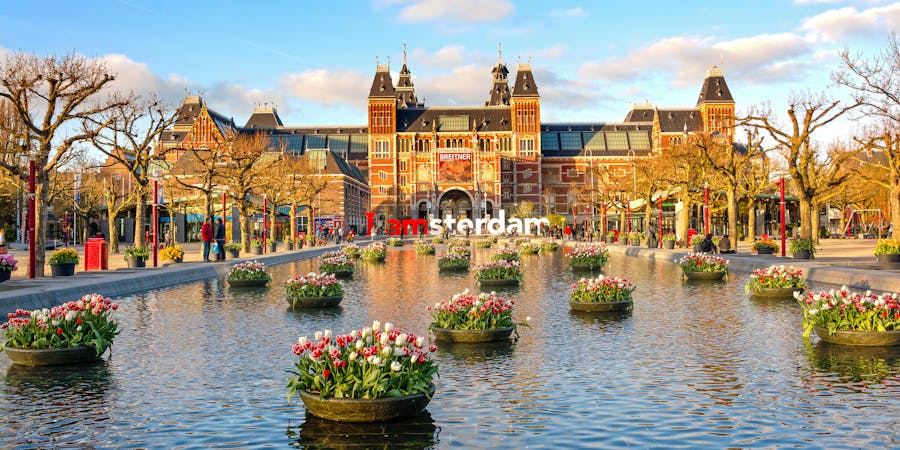 One of the best parts about cruising is exploring new places (or favorite ports), but while you are stuck home, try one of the following "shore excursions" to explore a new, digital destination.
Viator, a third-party provider of tours and shore excursions worldwide, has switched gears to offer users
a variety of virtual tours
they're dubbing #RoamFromHome. These include sightseeing cities and global landmarks, art and history museums, safaris -- even culinary excursions, and more. The options are expansive, but there is a fee for select tours. Prices vary -- a vegetarian cooking class in Tuscany is about $38 USD, while a Singapore-themed course is free. Some museum tours are complimentary, but a virtual, Harry Potter-themed tour of London will run you about $5.
Google Arts & Culture
has partnered with more than 2,000 cultural institutions from 80 countries to bring you some of humanity's finest works of art into your very own living room. If you can't take a walking or panoramic city tour of Paris or Florence, you can at least admire works from the Musee d'Orsay and the Uffizi Gallery, along with other juggernauts of the arts including the Rijksmuseum of Amsterdam, the British Museum in London and the Museum of Modern Art in New York City.
Outside of the walls of a museum, Google Maps and Google's street view function also allow you to explore a place on your smartphone without being in the same hemisphere. So pick almost anywhere in the world, plug it into Google Maps, and explore nearby attractions and even "walk the street" with arrows, as you would explore in and around a port of call.
Search online to see if your favorite galleries or museums from cruise ports offer their own virtual tours; for example, the Canadian Museum of Immigration, in Halifax, has a few interactive exhibits.
Admire the Flora and Fauna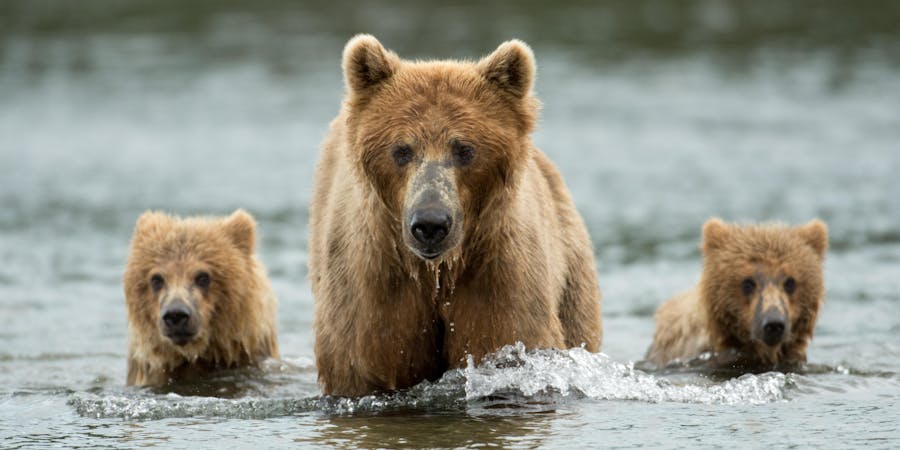 For travelers missing their expedition cruises, the closest thing to wildlife lurking around your living room might be the houseplants and the pets -- or the kids. Take in some more exotic creatures with livestreams of various parks and zoos.
Explore.org is a great resource for virtual wildlife viewing. For example, you might not be sailing around Alaska, but you can still observe the state's famous brown bears -- extremely entertaining during salmon season -- from a webcam at Katmai National Park. Also found on Explore.org are videos of safaris in South Africa and polar bears in Arctic Canada and a feed of the northern lights.
Individual zoos and aquariums are also making sure visitors don't miss out on the cuteness, with their own livestreams of zebras, penguins and more. Check out social accounts from the Dallas Zoo, the Monterey Bay Aquarium of California or the Shedd Aquarium in Chicago.
Cruise cams, either live streaming or recorded, can provide scenic armchair cruising. Norway, the originator of what's known as "slow TV," gave us 134 hours of a
sailing from Norwegian ship operator Hurtigruten
, in 2011. The footage is available to watch in a sped-up 37-minute format, or if you have five-and-a-half straight days to spare, spring for the
full video
.
Viator is owned by TripAdvisor, and an affiliated media group of Cruise Critic.