Once thought to be harbingers of doom, total solar eclipses still leave witnesses in awe, but now they're more celebratory occasions and excuses to party, vacation or take the day off. Some people are so moved by the heavenly show that they become solar eclipse chasers, planning travel around the world to catch these rare occurrences.
The best viewing spots for totality are not always easily accessible by land, but when they take place over water, a ship can maneuver into just the right spot. The first solar eclipse cruise took place in the 1970s, and people have been chartering cruise ships since then to watch in amazement as the moon blocks out the light of the sun.
Interested in a solar eclipse cruise in 2020 and beyond? Here's what you need to know.
Solar Eclipse Cruises: What to Expect
Solar eclipse cruises vary from year to year, based on where the best viewing spots are for totality and how many cruise lines have ships in that area of the world at that time. Some are hosted by the cruise lines themselves; others are chartered by companies focused on nature-based travel, such as "Sky & Telescope Magazine" or Wilderness Travel.
Each solar eclipse theme cruise will likely have a team of experts onboard to educate cruisers about eclipses and other astronomical phenomenon, as well as talk about nature-based subjects related to the cruise area. You can find out which scientists, astronomers and other experts will be on your cruise by looking at the provider's website.
Most ship operators will provide protective glasses for eclipse viewing (but you're welcome to bring your own) and have photographers onboard to help you with eclipse photography. You'll need your own camera and tripod, though.
The benefit to viewing a solar eclipse from a cruise ship is the captain can maneuver the ship to the best viewing location to account for weather and other factors that would detract from the main event.
2020 Total Solar Eclipse Cruises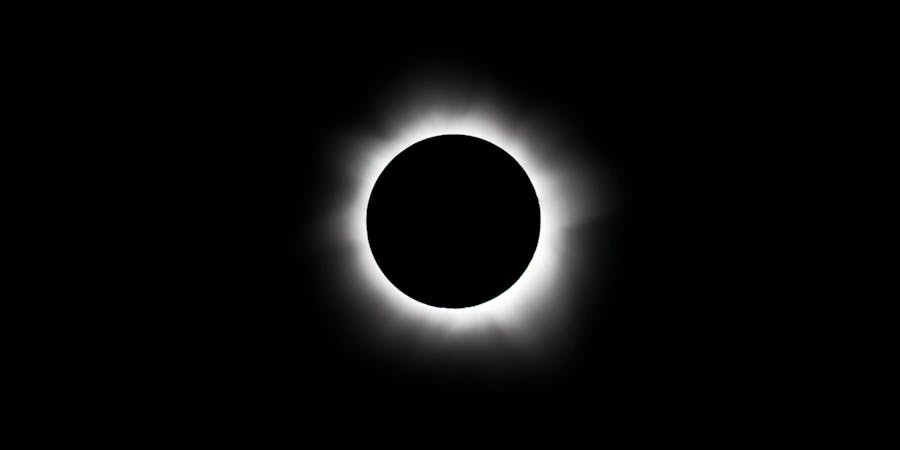 The 2020 total solar eclipse cruises take passengers off the coast of Argentina to view totality on December 14, 2020. Cruises are a mix of South America and Antarctica voyages. Eclipse chasers looking for something a little different can also choose a Polynesian cruise to witness a partially eclipsed sun as it rises over the ocean before a shorter totality.
Featured Videos
Video Scenes From The Golden Girls Theme Cruise 2019
Live From Carnival's Mardi Gras: The French Quarter
NCL's Restart: What It's Like On The First Norwegian Cruise Ship Back in 16 Months
BOLT: We Try Carnival Mardi Gras' Roller Coaster at Sea
Inside Cabins On Cruise Ships: Whose Is Best?
The Most Exciting New Ships In 2021
Cruise Embarkation Tips: What NOT To Do On Your First Day
Celebrity Apex -- Pools & Resort Deck
Here's What It's Like Onboard the First Large Cruise Ship to Alaska in 21 Months
Cruise Critic and JJ Cruise : Our Experience Onboard Celebrity Edge (June 2021)
Holland America: Westerdam sails a 22-night South America and Antarctica cruise from Santiago, Chile (at San Antonio), to Buenos Aires, departing on November 27, 2020. A sea day is planned off the coast of Argentina on December 14. The cruise is hosted by Sky & Telescope Magazine and Insight Cruises.
Princess Cruises: Coral Princess sails a 15-night round-South America cruise from Santiago, Chile (at San Antonio), to Buenos Aires, departing on December 3, 2020. It also will position off the coast of Argentina for the eclipse viewing.
Paul Gauguin: Paul Gauguin sails a 14-night French Polynesia cruise roundtrip from Papeete, Tahiti, departing on December 5, 2020. Operated by Wilderness Travel, this eclipse-themed cruise features several guest speakers, including Jean-Michel Cousteau. Passengers can view a partially eclipsed sun as it rises over the Pacific Ocean, in addition to a short totality.
2021 Total Solar Eclipse Cruises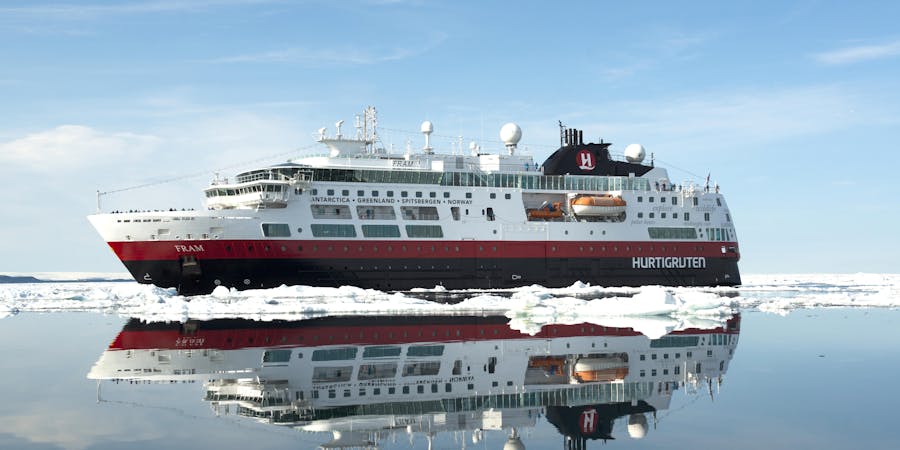 In 2021, a unique solar eclipse will be visible in Antarctica on December 4, with the path of totality moving from east to west across western Antarctica (rather than the more common west to east). In response to this unusual solar eclipse, cruise ships -- mainly small expedition vessels -- are lining up to host themed cruises in this bucket-list destination. Ships will head out to the Weddell Sea between South Georgia Island the South Orkney Islands for the best viewing before repositioning back toward land to resume expedition activities.
"As the 2021 Solar Eclipse takes place early in the morning, many cruise itineraries are offering an optional toast to celebrate the moment immediately after the eclipse concludes, allowing passengers to return to their cabins to catch up on sleep or edit their photos before reuniting with the other passengers later that day to share photos and perspectives on this once in a lifetime event," says Ben Janeczko, managing director of Eclipse Travel, an agency that sells eclipse-chasing tours and cruises.
Hurtigruten: Hurtigruten is offering solar eclipse cruises on two ships in 2021. Fram will sail a 23-night cruise to Antarctica and the Falkland Islands, roundtrip from Ushuaia (with pre- and post-cruise flights to Buenos Aires), departing on November 22, 2021. Roald Amundsen will sail an 18-night cruise around the Chilean Fjords, Falklands and Antarctica, roundtrip from Punta Arenas (with pre- and post-cruise flights to Santiago), departing on November 24, 2021.
Lindblad Expeditions: Three Lindblad ships will sail 24-night cruises to Antarctica, South Georgia and the Falklands, sailing roundtrip from Ushuaia (with flights via Buenos Aires or Santiago) to take in the 2021 total solar eclipse. National Geographic Orion and National Geographic Endurance depart on November 17, 2021, and National Geographic Explorer departs on November 18, 2021.
Ponant: Three Ponant ships have been chartered for solar eclipse cruises in 2021. Le Boreal will sail a 10-night Antarctica cruise, roundtrip from Ushuaia, departing on November 28, 2021. This charter by Eclipse Tours features Paul D. Maley of the NASA Johnson Space Center Astronomical Society.
Le Lyrial will sail a 12-night Antarctica cruise, roundtrip to Ushuaia (flying into Santiago and out of Buenos Aires), departing on November 28, 2021. The cruise is chartered by
, with astronauts, scientists and photographers as guest speakers.
L'Austral will sail a 14-night Antarctica cruise, roundtrip from Ushuaia, departing on November 27, 2021, organized by
. Passengers will view the total solar eclipse from the Weddell Sea.
Silversea: Silversea will also have three ships in Antarctica for the 2021 eclipse. Silver Wind will sail a 22-night South America, Antarctica, Falklands and South Georgia cruise from Buenos Aires to Ushuaia, departing on November 20, 2021.
Silver Explorer will sail a 13-night Falklands and Antarctica cruise, roundtrip from Ushuaia, departing on November 26, 2021, and Silver Cloud will sail an 11-night Antarctica-only cruise, roundtrip from Ushuaia, departing on November 30, 2021.
Additional 2021 Eclipse Cruises: Additional 2021 eclipse cruises to Antarctica include voyages on Aurora Expeditions' Greg Mortimer; Quark's Ocean Diamond and World Explorer; Poseidon Expeditions' Sea Spirit; Oceanwide Expeditions' Hondius, Plancius and Janssonius; Victory Cruise Line's Ocean Victory; and Polar Latitudes' Seascape. They are being sold through companies such as Adventure Smith Expeditions, Eclipse Travel and Wilderness Travel.