Stepping onboard and sailing across oceans on an around-the-globe cruise itinerary is a voyage into adventure and world history. But, food and drink are also two of the immense joys of exploring new places. Those distant shores can promise delicious cuisine, whether you find yourself in Argentina, Thailand, Mexico, Japan or India or beyond.
We wondered: On a world cruise as long as six months, how do cruise lines, beyond explorations in ports, keep cuisine interesting for guests onboard? How does the onboard culinary team keep things fresh, new and exciting?
What we've learned is that planning for a six-month cruise is much more challenging than a two-week itinerary around the Mediterranean or Caribbean. We turned to the acclaimed chefs at culinary award-winning Oceania Cruises, which in 2020 will host a 195-day cruise aboard Insignia, that starts and ends in Miami We asked them to share their stories about how onboard teams keep things fresh, literally and figuratively.
Making Every Meal Novel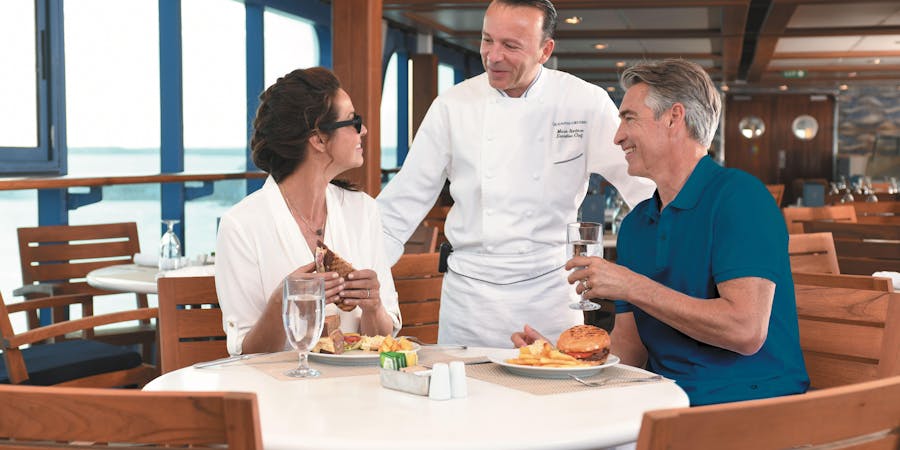 On Insignia, there's a terrific variety of restaurants, from Polo Grill and Toscana to the Terrace Cafe, Waves Grill and the Grand Dining Room. Still, you might wonder: When you're eating at the same dining outlets for half the year, how do you find enough on the menu so that every meal remains a novel and enjoyable experience? Plenty of planning, on our part, says Bernhard Klotz, Oceania's vice president of food and beverage.
Oceania's commitment to serving the cruise industry's finest cuisine at sea, with galleys that rival Michelin-starred restaurants, artisanal ingredients and custom-milled flours, has been unswerving since its launch in 2003. "For me, certainly…the most important part of the cruise is the food," says master chef Jacques Pepin, Oceania's executive culinary director, noting that the focus is always on the ingredients. "You can be the best chef in the world, but if you have a lousy tomato, there's nothing you can do with it. So, you should never compromise on the quality."
A 3,000-Recipe File and Catering to Guests Special Requests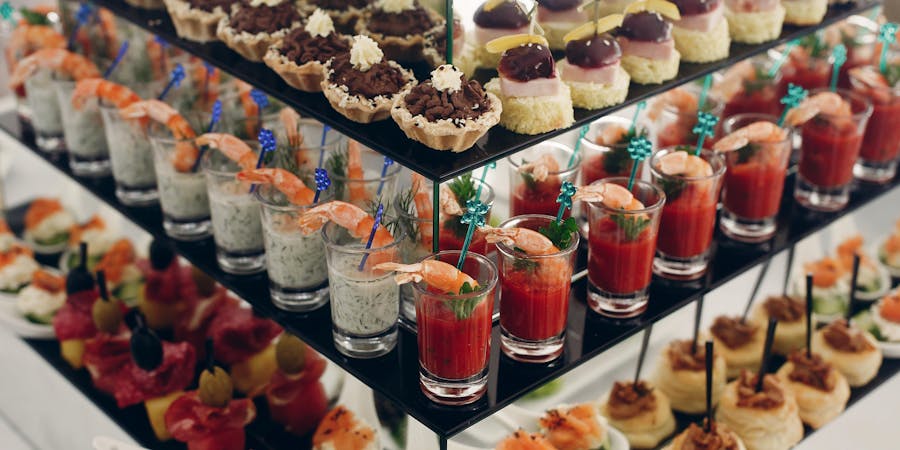 Klotz notes that on the Insignia, as it sails around the world, the ship's executive chef Mario Santoro draws on a library of more than 3,000 recipes in creating his dishes. Well-traveled himself, chef Santoro adds in discoveries from his own extensive explorations and consequent global influences as he plans and composes. "It is never boring, because the chefs don't allow the program to become boring," says Karin Pollack, a former guest on an around-the-world cruise.
Featured Videos
Your Food's Journey On Oceania Cruises - Behind The Scenes Video
Why Foodies Will Love An Oceania Cruise - Video Tour
Best Spots For Adults On A Disney Cruise Ship
Here's What It's Like Onboard the First Large Cruise Ship to Alaska in 21 Months
The Most Exciting New Ships In 2021
Cruise Critic and JJ Cruise : Our Experience Onboard Celebrity Edge (June 2021)
Inside Cabins On Cruise Ships: Whose Is Best?
Our Celebrity Silhouette Cruise Experience: March 2020 vs. July 2021
Freedom of the Seas: What's It Like Onboard a Test Cruise? (Cruise Critic & Royal Caribbean Blog
NCL's Restart: What It's Like On The First Norwegian Cruise Ship Back in 16 Months
The Grand Dining Room, the ship's main venue, has a dynamic rotation of dishes that maintains a standard 14-day menu cycle. At both lunch and dinner, the menu also features a Global Cuisine tasting from diverse corners of the world — Russian to Cuban to Indian, and much more. And while menu items will inevitably repeat, that's not necessarily a bad thing. "We have opportunities for guests to eat their favourite dishes more than one time," says Klotz. "If you like a particular dish, you'll want to have it again."
And one Oceania chef, Farid Oudir, senior executive chef, notes that they're always willing to go the extra mile to cater to guest's tastes. Sometimes, when you're on the other side of the world, all you want is a taste of home. He recalls one cruise where a couple from New Orleans requested some Louisiana favorites, so his team created an event in the Terrace Café featuring all the best of the Deep South, from fried chicken to hush puppies to collared greens. It was for all the passengers and it was a hit.
Fresh and local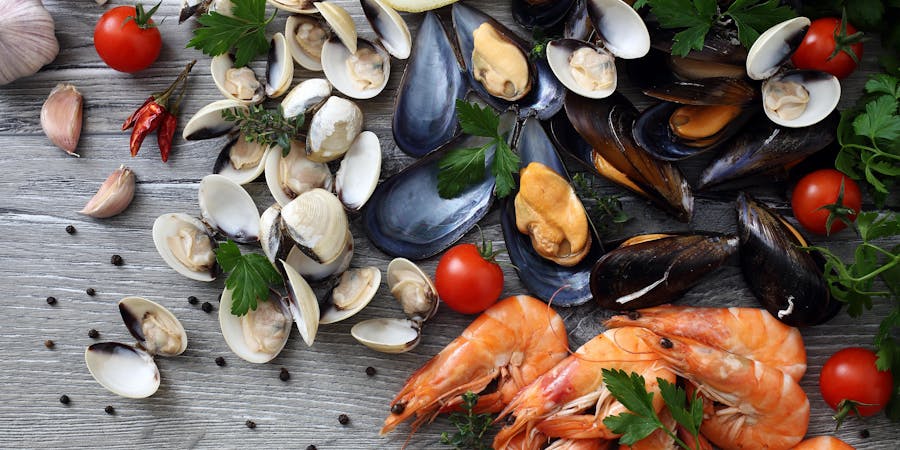 And while fine dining is a lovely thing, being in a far-flung corner of the world will mean you want to taste it. So, Oceania chefs get out of the galley, searching local markets for ingredients that best reflect the destination, finding spices and fresh produce and meat and fish to bring that home. Those are integrated in a variety of ways, from dishes inspired by the ports of call being served in both the Grand Dining Room and the Terrace Café, as well as special themed teatimes and lunches linked to the ship's present destination.
Guest chefs also come onboard and perform cooking demonstrations for guests, and prepare special meals in the galley. And while, like any cruise line, many of the ingredients arrive in monthly container shipments from Europe and the United States (quality and shelf-life are closely monitored), Klotz notes that an around the world cruise will include some 20 different chef market dinner menus, roughly one for each major region along the way, where the executive chef will shop like a local in the current port of call, and then cook it up for guests that night. If you're in New Zealand, you'll be craving lamb, or curry in India or sushi in Japan — these dinners deliver those local tastes, right onboard.
And sometimes, chefs will throw a party at a port of call. Former guest Pollak remembers one in the Namibian desert, near Walvis Bay. "They had thousands of luminaries in the rock formations, dancers who were highlighted by fire and a superb dinner — just a fabulous evening!"
Going ashore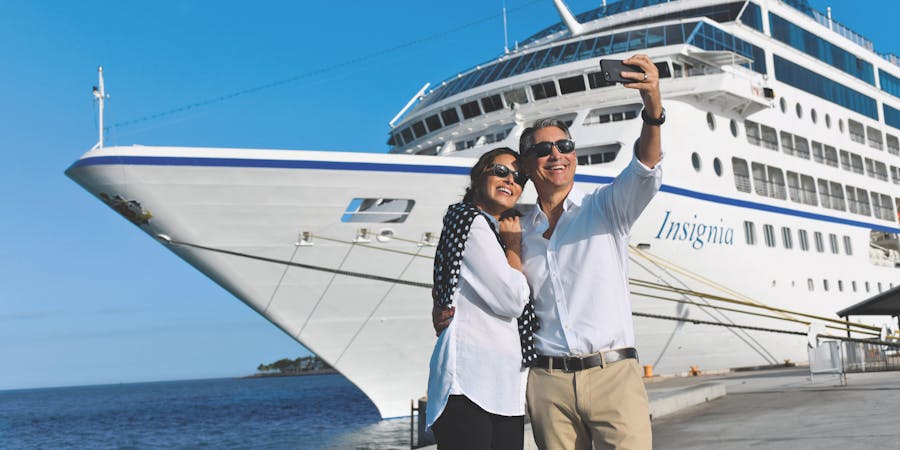 As Oceania brings the cuisine of the world onboard, sometimes you need to explore beyond to get the truest taste of the destination. Take advantage of opportunities to explore the culinary culture of dozens of countries firsthand. One example: In Buenos Aires, head to the 1897-built San Telmo market, sampling local specialties (like cod fritters) before proceeding to a local cafe for some alfajore pastry, followed by a cooking class where you'll make (and eat) some Argentina's most delicious dishes.
But save room for dessert — there's a stop at the famous Volta, on the way back to the ship, for some decadent dulce de leche ice cream.
---
Always in search of the next great story to tell, Tim Johnson is often found circling the globe. He's visited 145 countries across all seven continents and taken almost three-dozen voyages, including several expeditions to the polar regions, small-ship luxury adventures and cruises with major lines. Based in Toronto, his work has been published in the New Yorker, AFAR, the Globe and Mail, Reader's Digest, Bloomberg, CNN Travel and many others.