The shores of Mexico offer year-round surfing opportunities for all levels. Soft beach breaks can be found close to cruise ports on both coasts, making Mexico a great choice for first-timers, while surfing Cabo San Lucas calls to riders around the world, both new and experienced.
You'll never forget the first time you get up on a board in the water or the thrill of riding a steep swell. Whether you're just learning to surf or you're an advanced surfer looking to take on some of the Pacific's most famous swells, surfing in Mexico is possible on a cruise shore excursion.
1. Surf and Sand at Costa Azul in Los Cabos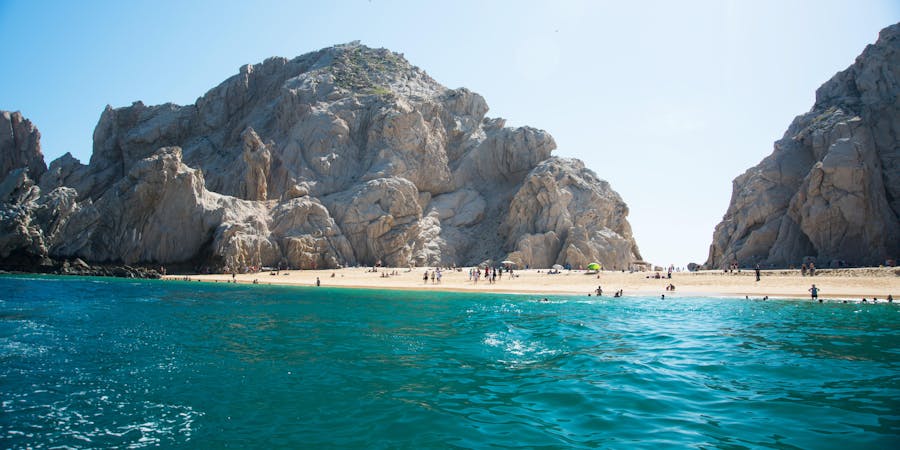 During the summer and fall months, sunny weather and clean waves beckon surfers to southern Baja's famed Costa Azul and its Cabo surf. The golden sand, clear skies, sparkling water and handful of beach bars and restaurants make for a prime beach day. But, surf's up with the three-hour, half-day surfing excursion through
High Tide Sea Expeditions Los Cabos
where all levels -- and beachside onlookers -- are welcome. Nonsurfers can join the excursion at a reduced rate but you've got to be at least 6
years old to surf.
Excursions depart at 9
a.m. and 2
p.m. and include round trip transportation from the
Cabo San Lucas
cruise port. The total excursion time also includes the 20-minute drive each way from the cruise port to Costa Azul. All you've got to bring is your own towel and a pair of sandals; High Tide will provide soft-decked surfboards, wet suits or rash guards, instructors that speak both Spanish and English, snacks and a shaded area to hang out.
2. Learning to Surf in Cozumel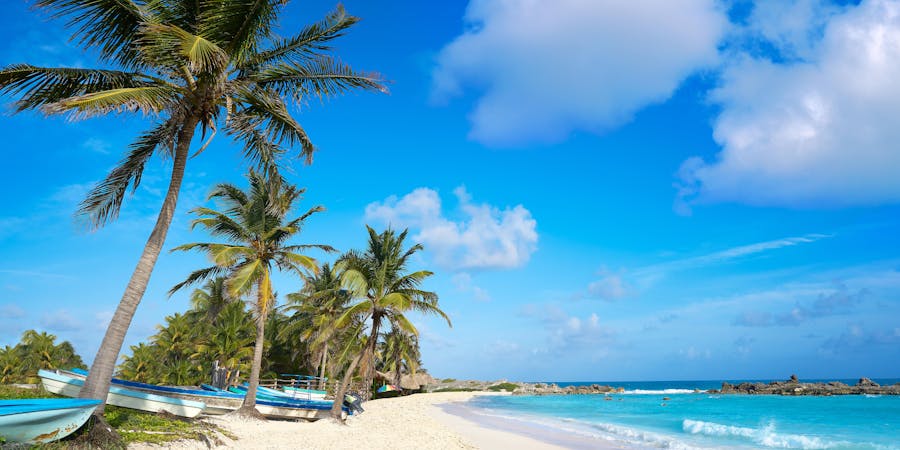 Cozumel
might not be celebrated for its surfing, but the soft and gentle waves off the far side of the island are ideal for surfing newbies. Former pro-surfer Nacho Gutierrez has been giving surfing lessons through his company
Cozumel Surfing
for more than 20
years. Lessons are for beginners and intermediate surfers, while more advanced surfers can rent boards and gear. Waves are usually pretty tame, but it's worth noting that hurricane season storms (normally August through October) can bring big swells.
Gutierrez is a favorite among families, especially kids (who start out on easy-to-manage foam boards). Group lessons are the norm, but private individual, family or group lessons are also available. In fact, this company is so dedicated to getting its students to hang ten that your lesson is free if you aren't able to catch and ride a wave. Transportation to and from the ship is not included in the lesson price but is available (with a pickup location within a five-minute walk from the cruise terminal) for an additional cost.
3. Surfing Cerritos in Los Cabos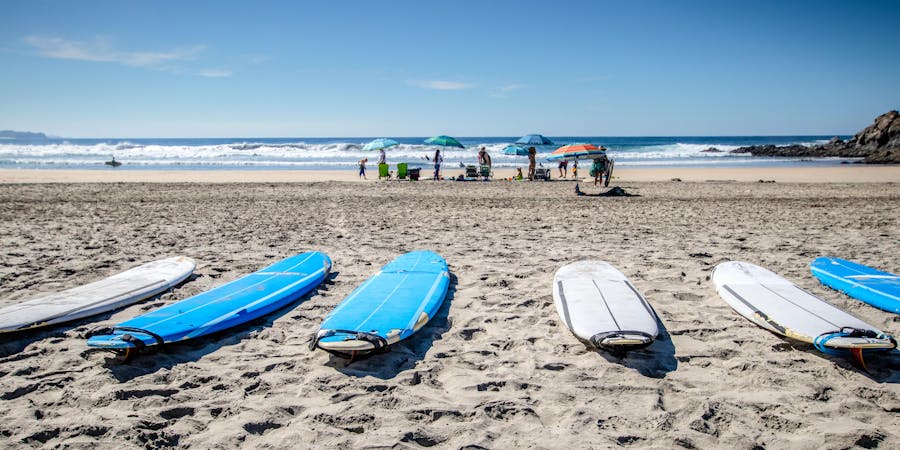 Los Cerritos Beach -- one hour north of the cruise terminal, near Todos Santos -- becomes a surfing mecca during Baja California Sur's winter and spring seasons. There are three main breaks here -- El Pedrito, Cerritos and La Pastora -- all with gorgeous rocky coast views and waves that works for all different levels of surfers. More experienced surfers head to Cerritos in the winter to catch bigger swells, though beach breaks for surfers of all levels can be found year-round.
Mario Surf School
offers safe instruction for beginner to intermediate surfers.
Frequent currents mean less paddling out to the waves, though they can quickly turn dangerous. While this spot is popular, thanks to its consistent waves, conditions can vary, meaning that any given day in a week can sport smaller waves great for beginners to bigger swells that are best navigated by more experienced surfers.
4. Hang Ten with Local Surfers in Oaxaca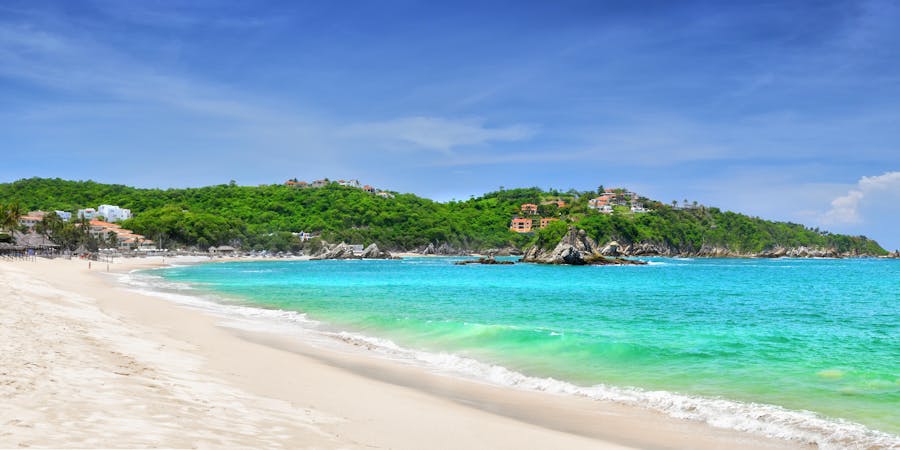 If you've got an early arrival into
Huatulco
, Oaxaca's main cruise port, sign up to surf with a few of the locals. The instructors and surf guides over at
Cafe Surf
have been surfing swells in the area for decades. While their trips usually head to Barra de la Cruz, final decisions will be made on the day of your excursion based on the tide, wind and currents.
Lessons run year-round or more experienced surfers can tag along with them to their favorite spots to hang ten. Trips usually depart around 8
a.m. and last around five hours. The meeting point is their surf shop (conveniently located across the street from the cruise port), and rates include transportation, equipment, lessons and a snack.
5. Beginner Surfing at Acapulquito in Los Cabos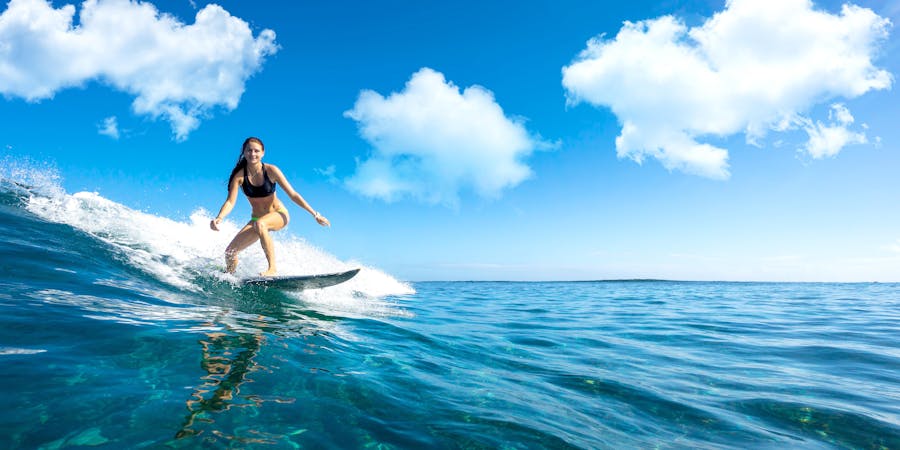 The small, slow waves that frequent this beach make Acapulquito Costa Azul's best bet for beginners.
Mike Doyle Surf School
(runs out of the Cabo Surf Hotel) exclusively provides beginner surf lessons and board rentals, ranging from longboards to Boogie boards.
Lessons are given on land and in the water and typically take about an hour. Rates include rash guards or wet suits, soft boards, footwear (there are a few rocky areas) and a quick, pre-lesson video.
This is an ideal excursion for new surfers of all ages, though the company is specifically praised for its work with children and teens. Parents accompanying their kids on this surfing adventure can cheer from the sand with provided umbrellas and beach chairs. Transportation isn't included, so be prepared to add the cost of a taxi to/from the cruise port (about a half-hour each way) to the overall cost.
6. Sample the Surf In and Around Mazatlan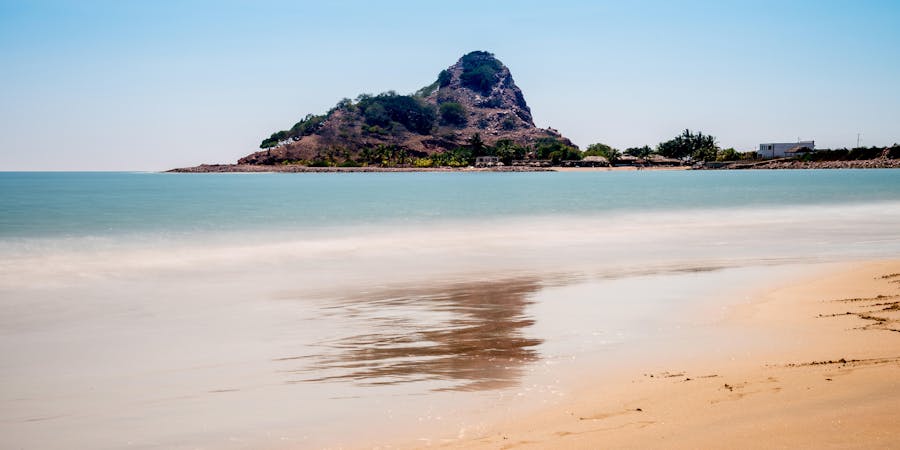 Mazatlan
isn't particularly known for prime surfing, but the lack of large waves makes it a great place for first-timers to get their feet wet. Playa Bruja tends to have decent surf, though
Jah Surf School
does a good job of pairing up surfers with beaches and breaks that best fit their experience level. This company is particularly popular with families and kids.
Surfing lesson excursions include two hours of instruction, a soft board, wet suit and board leash. Intermediate and advanced surfers can catch good deals since they don't require lessons. Transportation to and from the cruise port (about 20
minutes each way) is available for an extra charge.
7. Choose Your Own Adventure in Puerto Vallarta
Puerto Vallarta
is a top surfing spot, thanks to the year-round warm waters and a variety of different surf options. El Anclote and La Lancha have easy waves that are good for beginners, La Playa is worthy of more experienced surfers and Sayulita is a good all-around spot for mixed levels. However, the boat-only access to breaks at Quimixto are less crowded and a favorite among those in the know. Many of these locations are an hour from port, so plan accordingly.
Puerto Vallarta Tours
has three private surfing excursions that are great for cruisers coming to port -- and include transportation to and from the ship. Choose from surf lessons, surf trips to the North Coast or a day of surfing mixed with rides on an ATV. Trips start at either 9 or 10
a.m. and usually last between five to six hours depending on the excursion.
Or, book a
private surf tour
through Viator in Puerto Vallarta.