Australians and New Zealanders aiming for Antarctica can find the cruise quest quite frustrating. "Why am I flying all the way to South America to get to a continent directly south of me?" is a question often asked. The simple answer -- that Antarctica is directly south of everyone -- is unlikely to satisfy. So here's a more comprehensive answer -- and a list of the few voyages that do depart from Australasia including a luxury Antarctica cruise from Hobart and longer Antarctic cruises from Dunedin and Lyttleton, NZ.
---
Why do most cruises to Antarctica leave from South America?
The statistics are clear: 98 percent of the 56,000+ visitors to Antarctica in the 2018-2019 southern summer experienced the Antarctic Peninsula Region by sea after departing from South America. The reasons are numerous and include the length and cost of the voyage, time away from home, scenery, climate, the sea crossing and the number of places to land.
---
Advantages and disadvantages of departing from Australia/New Zealand 
Advantages
Flying time -- it will be a short domestic or trans-Tasman flight for Australians to reach the ship.
Antarctic Circle and beyond -- most Antarctic Peninsula voyages stop short of the Circle (66.5°) but a voyage to Ross Island will take you past 77°S.
Subantarctic Islands -- the stopping points on the way to and from the south may include the wildlife wonderlands of Macquarie, Campbell and Enderby islands.
Heroic Age history -- these voyages strive to reach the huts where explorers Robert Falcon Scott and Ernest Shackleton lived for several months.
Ross Ice Shelf -- this dramatic but largely featureless sheet of floating ice covers about the same area as France.
Emperor penguins -- there are very few places where you can see these remarkable birds but the Ross Sea is one such place.
The Dry Valleys and Mt Erebus -- some of the most dramatic places on Earth.
Disadvantages
Voyage time -- allow about five days sailing each way to the Antarctic continent, so 10 days of your holiday will be at sea.
Rough seas -- below the Roaring Forties lie the Furious Fifties and Screaming Sixties, so expect some tempestuous days on very open ocean.
Cost -- it will be more expensive because the voyage is longer. As the ship is likely to be pushing through waves, the high fuel bill is also factored into the fares.
---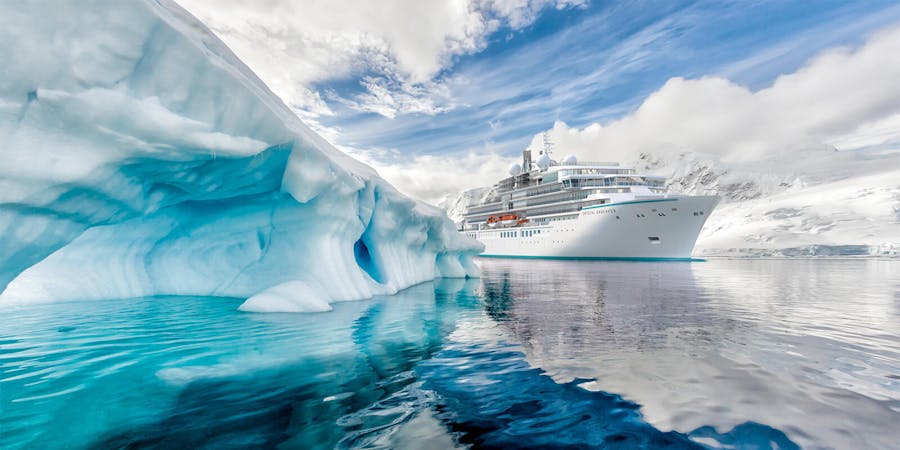 Antarctic cruises from Australia 
Over the past few decades, there were regular cruise departures between Australia and New Zealand via Antarctica throughout the southern summer of November to March. Sadly, these were with Orion Expedition Cruises (no longer operating) and Quark Expeditions' Kapitan Khlebnikov that no longer visits. The only two voyages scheduled from Australia over the next two years is Crystal Cruises' Crystal Endeavor that sails in 2021 from Hobart to Christchurch (Lyttleton) and return.
Antarctic cruises from Tasmania
All voyages to Antarctica from Tasmania (both scientific and commercial) depart from Hobart. The only two scheduled passenger cruises are operated by Crystal Cruises.
Antarctic cruises from Hobart 
On January 6, 2021,
Crystal Endeavor
sails from Hobart to Ross Island with several stops at other islands, capes and bays along the way. The luxurious ship spends more than a week in the Ross Sea before disembarking in Lyttleton, New Zealand on January 28
.
This 22-night voyage costs from US$34,599 (AU$51,060) per person, twin share. The return voyage sails on January 28 and is priced from $US36,099 (AU$53,272) per person, twin share.
---
Antarctic cruises from New Zealand 
New Zealand's
Heritage Expeditions
has four voyages to the Antarctic continent over the 2019/2020 season and two in 2020/2021
.
The 25-day voyage to the Commonwealth Bay area costs from $US17,000 (AU$25,087) per person while 30 days to the Ross Sea begins at $US23,000 ($33,942).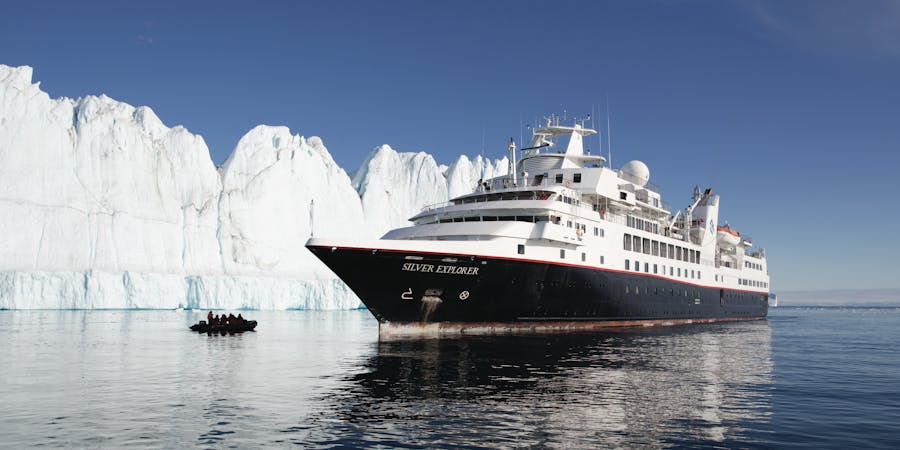 At the other end of the luxury scale,
Silversea's Silver Explorer sails from Dunedin
to the Ross Sea in January 2021
.
The 22-day voyage costs from $AU37,980 per person twin share.
There are also a few voyages to and from New Zealand that are semi-circumnavigations of Antarctica. Oceanwide's
Ortelius
sails from Ushuaia, Argentina to NZ and returns each summer on a 33-day voyage that costs from $US27,500 (AU$40,588). The
National Geographic Endurance
offers a similar 34-day voyage from Ushuaia in December 2020 and from New Zealand in January 2021, with fares from $AU61,000.
---
Verdict
The Ross Sea is always a major commitment when it comes to time and money. When it works out it's amazing to stand in Shackleton's Hut or to have Emperor penguins as neighbours. However, ice and weather can curtail activities, too. As the Antarctic Peninsula becomes mainstream, East Antarctica really is a destination that few ever see.