While some of these themed river voyages aren't all that unexpected (a wine-themed cruise in Bordeaux, for example), a handful of river cruises are pushing the envelope by offering unique themes that revolve around things like tattoos, passion plays and active exploration. Many bring on subject matter experts who are mini-celebs in their field, such as authors or TV chefs.
Here's a rundown of some of the themed river cruises to be on the lookout for in 2019 and beyond:
One-Off Theme Cruises
Out on the Danube
What it is:
U River Cruises has partnered with R Family Vacations for a weeklong LGBTQ+-friendly "
Out on the Danube
" river cruise. Sailing between Regensburg, Germany, and Budapest, Hungary, this one-time voyage offers plenty of unique inclusions, such as an open bar, LGBT comedy performances, special themed events, cabaret singers, dance parties, cooking classes, mixology classes and an exclusive custom excursion in Vienna. The voyage is hosted by R Family Vacations co-founders Gregg Kaminsky and Kelli Carpenter.
Ship:
The A
Departure Date:
Sept. 21, 2019
---
The Danube Flow: Oktoberfest
What it is:
Available as an optional add-on excursion to two Danube Flow departures aboard U River Cruises The A, passengers can get into the true spirit of Oktoberfest by celebrating it in the heart of Munich. The optional package (extra-cost) on these two sailings includes roundtrip train service to Munich, two reserved tables for a group under a tent; traditional Bavarian snacks; an entrée; and one massive two-litre pint of beer.
Ship:
The A
Departure Date:
September 28; October 5, 2019
---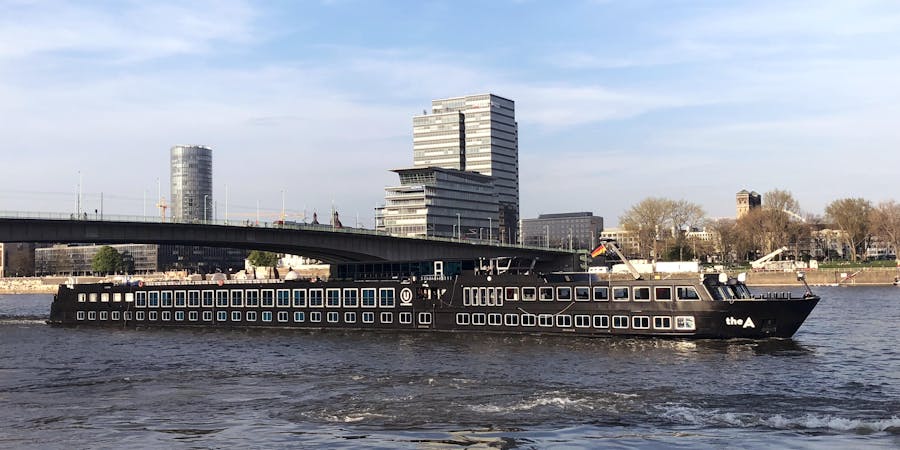 Mark Hervieux, Opera Performer
What it is:
Emerald Waterways hosts French-Canadian opera singer Mark Hervieux, who will lead a special French-language river cruise sailing along the Rhone and Saone rivers. Special features include exclusive onboard performances and a special concert held in a church in Avignon.
Ship:
Emerald Liberté
Departure Date
: September 28, 2019
**
Michael Morgenstern "Jewish Genealogy on the Rhine"
What it is:
Uniworld Boutique River Cruise Collection hosts genealogy researcher Michael Morgenstern, who worked as a researcher on the fifth season of TLC's history and genealogy show "Who Do You Think You Are?" and who now serves as Special Projects Coordinator at Los Angeles Museum of the Holocaust. During the voyage from Basel to Amsterdam, Morgenstern will deliver three informative lectures on Jewish genealogy and how modern research is helping to reconnect families with the past and each other.
Ship:
River Empress
Departure Date:
Oct. 16, 2019
---
Floating Art Workshop
What it is:
Experience the magic of Europe's Christmas Markets on this special art workshop sailing aboard Uniworld's Joie de Vivre. Sailing roundtrip from Paris on the 8-day Parisian Royal Holiday itinerary, passengers will be joined by New York-based artist Larry Aarons, who has painted for the likes of Robert DeNiro and Chris Rock.
Ship:
Joie de Vivre
Departure Date:
December 13, 2019
---
Holiday Jazz Cruise With Jazz Trumpeter Rick Braun
What it is:
The festive season comes to life aboard AmaWaterways as Jazz trumpeter and producer Rick Braun joins AmaSonata for a seven-night Danube Christmas Markets river cruise from Vienna to Nuremberg. Braun will offer four exclusive performances onboard as AmaSonata sails through the heart of Europe's most festive Christmas markets.
Ship:
AmaSonata
Departure Date:
Dec. 13, 2019
---
Floating Paint and Wine Workshop
What it is:
Sail through the heart of Germany aboard Uniworld's exciting Floating Paint and Wine Workshop voyage. Departing June 14 aboard the River Queen, this voyage is hosted by internationally award-winning painter Davi D'Agostino, who accompanies passengers on Uniworld's Rhine, Moselle, and Blissful Baden-Baden voyage.
Ship:
River Queen
Departure Date:
December 13, 2019
---
Tulip Time for Garden- and Nature-Lovers
What it is:
Garden-lovers, rejoice! This Avalon Waterways sailing has been created just for you. With two departures in April 2020 aboard Avalon Panorama, passengers can kick their Tulip Time game into high gear with these garden-centric departures, which will even feature an onboard botany expert in addition to visits to the botanical gardens in Antwerp and to Keukenhof, a 70-acre "Garden of Europe" that is only open for a few short months in the springtime.
Ship:
Avalon Panorama
Departure Date:
April 11 and April 18, 2020
---
Oberammergau Passion Play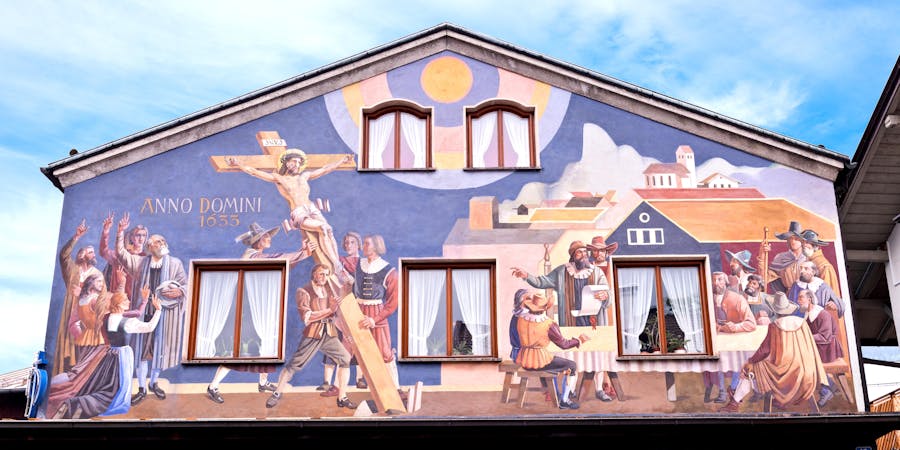 What it is:
Staged once every decade by the residents of Oberammergau, the Passion Play involves more than 2,000 actors, performers and technical staff that combine to create a performance that details the story of the Passion of Jesus, from the arrival of Christ in Jerusalem to his crucifixion, death and resurrection. Performed each decade since 1634, the performance -- which can sometimes run upward of five hours in duration -- is being featured as a major highlight on numerous river cruise itineraries during the spring and summer of 2020.
Lines:
Avalon Waterways,
CroisiEurope
, Emerald Waterways,
Scenic
,
Tauck
, Uniworld,
Viking River Cruises
Departure Date:
May to October 2020
For more information on the Passion Play, see Cruise Critic's
Oberammergau Cruise Tips: Seeing the Passion Play By River Cruise
.
---
Reflections on the Seine for Photography Enthusiasts
What it is:
Avalon Waterways has designated one of its 2020 voyages along France's Seine River exclusively for photography buffs. Departing May 5, 2020, aboard Avalon Tapestry II, this cruise offers the ability to sail along with seasoned photographers in one of the most picturesque areas of France. Onboard photography classes and seminars are held throughout the voyage, along with opportunities to have your own photography critiqued by one of the onboard experts.
Ship:
Avalon Tapestry II
Departure Date:
May 5, 2020
---
Cruise with Diana Gabaldon
What it is:
That's right -- writers are a pretty cool bunch. So cool that you might want to sail along with one. Avalon Waterways is offering passengers a chance to cruise along with bestselling "Outlander" author and Avalon godmother Diana Gabaldon. Sailing aboard a weeklong voyage on the Rhine (with two separate itineraries available, converging on the same river cruise), Gabaldon adds to the allure of these itineraries with her storytelling prowess.
Ship:
Avalon Expression
Departure Date:
June 2 or June 9, 2020
---
---
Always Offered Theme Cruises
Holiday Cruises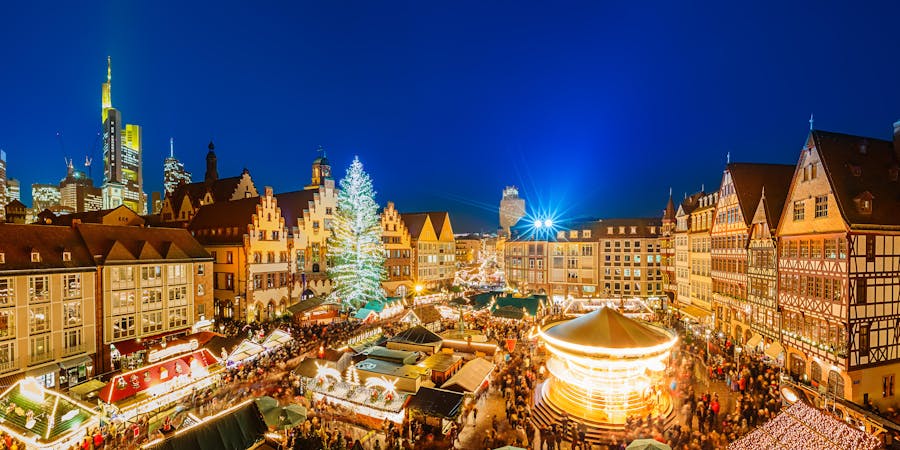 What it is:
Nearly all river cruise lines offer special Holiday-themed cruises that can include voyages celebrating the Christmas holiday season and New Year. In Europe, the famous Christmas markets operate throughout many cities in Germany, Austria, Hungary, France and beyond from about Nov. 25 to Dec. 24
.
Holiday river cruises can also include festive decor and activities onboard, plus a variety of excursions that take advantage of the holiday activities in ports.
Lines:
AmaWaterways, Avalon Waterways, CroisiEurope, Emerald Waterways, Scenic, Tauck, Uniworld, Viking River Cruises
Departure Dates:
November 25 to December 31
For more info, see Cruise Critic's
Christmas Markets Cruise Tips
.
---
Jewish Heritage River Cruises
What it is:
Cruises focusing exclusively on Jewish heritage are popular, particularly along the Danube and Rhine rivers. These tend to highlight some of Europe's most culturally relevant sites, from the moving Anne Frank house in Amsterdam to the equally powerful Jewish Museum and cemetery in Prague.
Lines:
AmaWaterways, Avalon Waterways, Crystal River Cruises, Emerald Waterways, Scenic, Tauck, Uniworld
Departure Date:
Various
---
Family-Friendly River Cruises
What it is:
A handful of river cruise lines offer select family-friendly departures during the summer vacation months, along with a few departure dates in December over the holiday season. These kid-friendly river cruises offer activities and excursions designed to appeal to families of all ages, and a few lines -- notably AmaWaterways -- even offer connecting staterooms and triple occupancy on the vessels it uses for these select family sailings.
Lines:
AmaWaterways, Tauck, Uniworld
Departure Date:
Summer; December
For more, see
Best Family River Cruises
.
---
Musical Magic Along the Blue Danube
What it is:
Tauck's special 12-day Musical Magic along the Blue Danubeitinerary is a classical music-lover's dream. Interactive onboard workshops, seminars and performances by Tauck's "maestros" are included, along with a number of Tauck Exclusives like a visit to the Opera House in Bratislava with special guests, a Grand Private Imperial Evening at a Viennese palace with gala dinner and performance, the opportunity to experience an orchestra rehearsal in Vienna and an excursion of musical conversation with a professor at the Mozarteum University in Salzburg.
Lines:
Tauck
Departure Date:
May; July to August; October
---
Wine and Culinary Voyages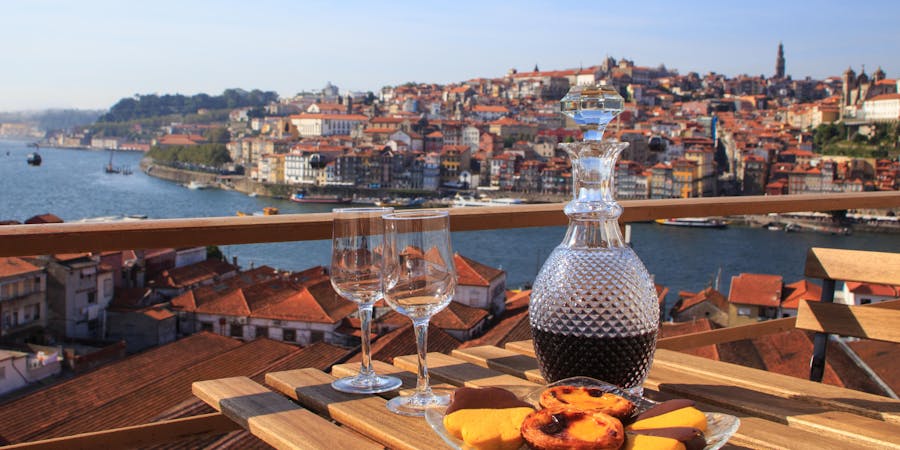 What it is:
It is probably no surprise that wine tasting and river cruising go hand in hand, particularly in known epicenters of wine production like France's Bordeaux region and Portugal's Douro River. Most river cruise lines offer select wine-themed departures each year, complete with guest speakers, wine tasting sessions and wine-themed explorations ashore. Some river cruise lines also offer beer-themed river cruises and culinary exploration river cruises.
Lines:
AmaWaterways, Avalon Waterways, CroisiEurope, Emerald Waterways, Scenic, Tauck, Uniworld, Viking River Cruises
Departure Date:
Various
For more information, see
River Cruise Tips For Wine-Lovers
.
---
Oktoberfest with Tauck
What it is:
Tauck makes a point of offering yearly sailings that feature plenty of time in Munich for Oktoberfest, Germany's beer-soaked festival of wine, food and cheer. Sailing from Amsterdam to Basel, these itineraries include a land extension in Munich that, in keeping with Tauck's all-inclusive nature, includes two nights at a local hotel; reserved seating at lunch in one of the tents at Oktoberfest in Munich; and beer-themed inclusions throughout the voyage such as the "Beers & Bites" Old Town walking tour in Amsterdam and a Beer-paired German lunch in Heidelberg, hosted by the brewmaster of an award-winning local brewery
Lines:
Tauck
Departure Date:
September 24 (2019); September 16, 23 (2020); September 15, 22 (2021)
---
National Geographic Exclusive River Cruises
What it is:
Scenic has partnered with National Geographic to curate a wide variety of experiences and enrichments aboard select European river cruises. Experts from National Geographic are on-hand on these sailings, where passengers enjoy unique perks like access to Vienna's Natural History Museum and curated shore excursions. .
Lines:
Scenic
Departure Date:
Various; 2020