Some of the biggest names in hip hop -- Post Malone, City Girls, Da Baby, Little Nas X, Waka Flocka and the incomparable Cardi B -- show up at DJ Khaled's Days of Summer Cruise Fest. The iconic producer and multi-hyphenate personality hosted his first sailing in 2017.
General Info
The three-night full-charter 2020 cruise was canceled due to the COVID-19 pandemic. The 2021 four-day Days of Summer Hip-Hop Cruise and Music Festival has been scheduled for July 1, 2021. The itinerary and ship have not yet been announced.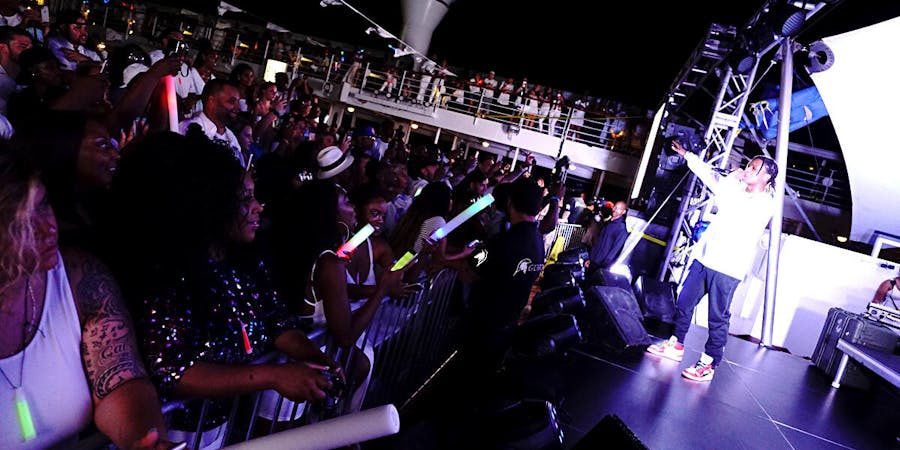 Lineup and Highlights
On his cruises, DJ Khaled does his best to draw both well-known rappers and hip hop artists -- Cardi B. has a Grammy, after all, and Post Malone has 17 nominations for the 2019 Billboard Music Awards -- as well as up-and-comers. Past artists have included Pardison Fontaine, Tay Money, DEJ Loaf, Murda Beatz, Tyla Yaweh and Kent Jones.
Most of the artists will play at least one set onboard, and there could be a beach concert.
In addition to the concerts, DJ Khaled promises meet and greets with the artists, fashion pop-ups, panels, presentations and more.
Featured Videos
The Most Exciting New Ships In 2021
Video Scenes From The Golden Girls Theme Cruise 2019
Inside Cabins On Cruise Ships: Whose Is Best?
Cruise Critic Tries The Ultimate Abyss Slide On Harmony Of The Seas (POV Video)
NCL's Restart: What It's Like On The First Norwegian Cruise Ship Back in 16 Months
Cruise Critic and JJ Cruise : Our Experience Onboard Celebrity Edge (June 2021)
Best Spots For Adults On A Disney Cruise Ship
The Most Exciting New Ships In 2021
Inside Cabins On Cruise Ships: Whose Is Best?
Here's What It's Like Onboard the First Large Cruise Ship to Alaska in 21 Months
Onboard Vibe
Party! The Days of Summer Cruise Fest has a lot of high-octane acts, packed into a very short time period. Expect a diverse group of millennials and gen Zers to make the most of their cruise with equally energetic partying. Note: Passengers have to be 18 to sail and 21 to have a room on their own. Anyone younger than 21 must travel with someone 25 or older.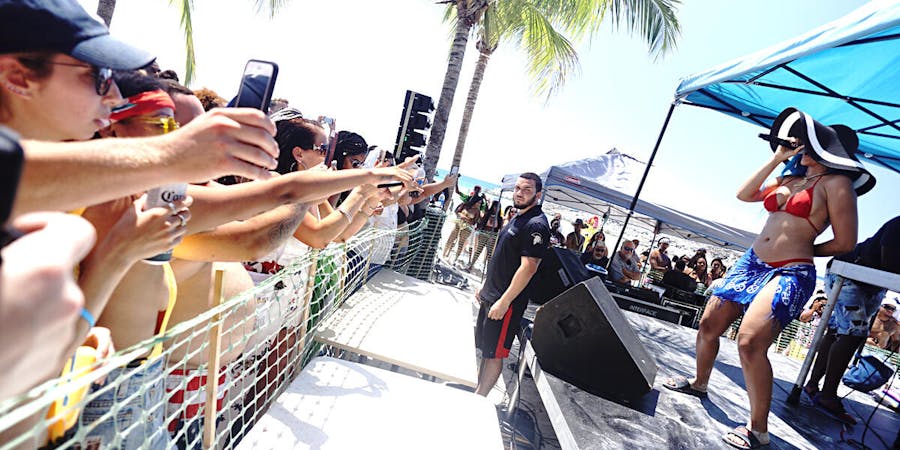 Who Would Like It
Hip hop and rap music fans who can keep up with the raucous schedule will be drawn to this sailing.
How to Book
Booking is direct on the
. Sign up to find out when bookings open.Want even more info about music at sea? Check our page on 
.