Losing track of time is the leading cause of pier running, a syndrome that involves cruisers returning late to a ship when it's docked in a port of call. While excessive imbibing and a sheer lack of concern for the time are usually early warning signs, some pier runners aren't as remiss.
Many ships, especially those in the Caribbean, operate on "ship time," which can differ from the local time. If you rely on your mobile phone to keep track, but you've put it on airplane mode or left it onboard, you risk being tardy or -- even worse -- missing the ship. Our advice? Use a watch you can easily set and keep on you at all times. Step up as the responsible cruiser in your group -- and look good while doing it -- with one of these five nautical watches.
---
1. Stuhrling "Nautical Regatta Marina" Watch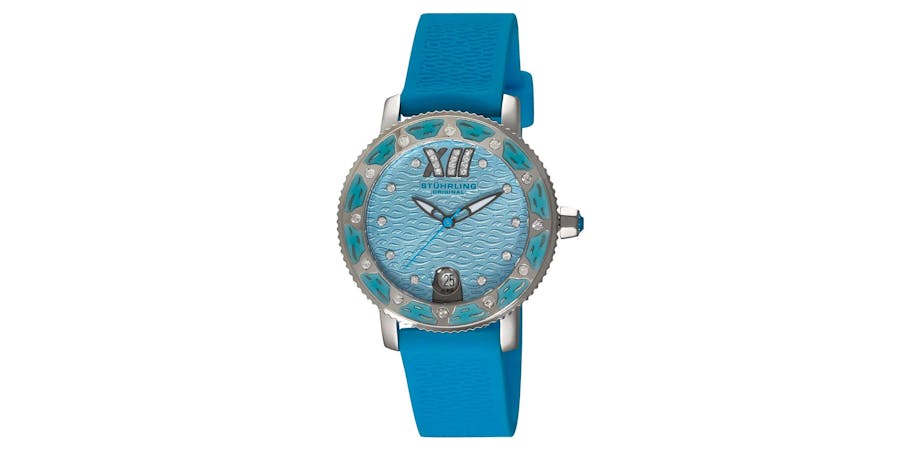 An accessory that's stylish and functional? Yes, please. The
by acclaimed retailer Stuhrling is perfect for those looking for a watch they can keep on throughout their sailing, without having to take it off for a day in port. It's stylish yet comfortable, thanks to its flexible rubber band, and water resistant up to 330 feet, meaning you don't have to worry about it whether you're swimming in the ocean or on a snorkeling excursion. Swarovski crystals add an elegant flair that can complement any evening outfit.
Featured Videos
Best Spots For Adults On A Disney Cruise Ship
The Most Exciting New Ships In 2021
Cruise Critic Tries The Ultimate Abyss Slide On Harmony Of The Seas (POV Video)
5 Crazy Cruise Deck Attractions For the Adrenaline Junkie
Cruise Embarkation Tips: What NOT To Do On Your First Day
Inside Cabins On Cruise Ships: Whose Is Best?
Here's What It's Like Onboard the First Large Cruise Ship to Alaska in 21 Months
Perfect Day at CocoCay: Here's How We Spent 2 DAYS at Royal Caribbean's Private Island
Freedom of the Seas: What's It Like Onboard a Test Cruise? (Cruise Critic & Royal Caribbean Blog
Inside Cabins On Cruise Ships: Whose Is Best?
---
2. Nautica "Coral Gables" Watch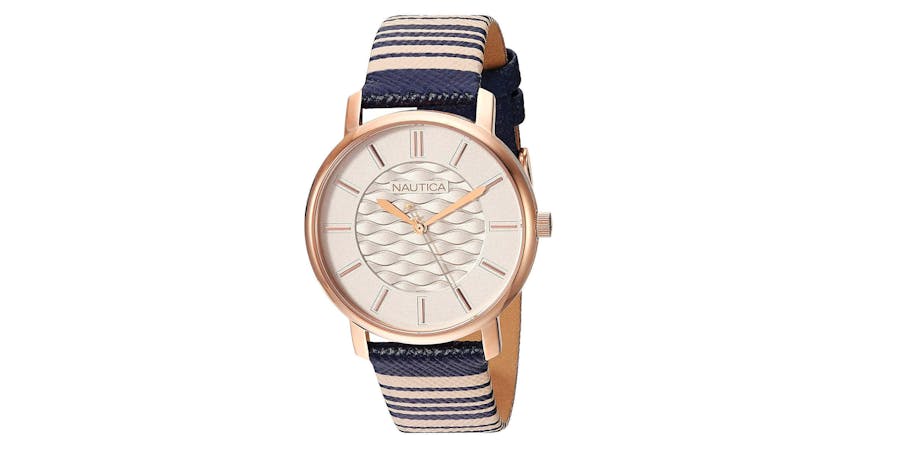 Equally as functional as Stuhrling's watch, though a little more on the casual side, is Nautica's
. Pair this gorgeous accessory with a loose-fitting linen dress and fedora for the perfect sea day ensemble. Standout features of Nautica's watch include a navy and Champagne-striped leather strap, an anchor-shaped seconds hand, and a water resistance depth allowance of up to 330 feet.
---
3. Apple Watch Anchor Bangle Bracelet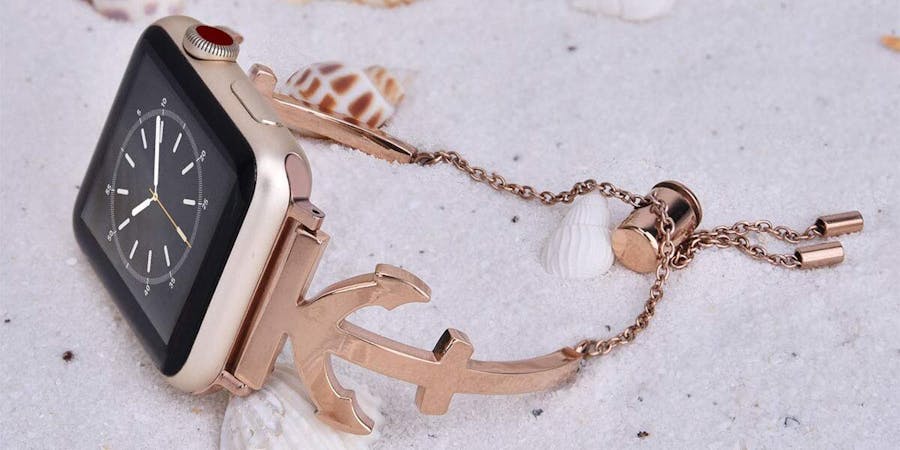 Apple Watch owners looking for a dressier band alternative will love this
, available in silver, gold, rose gold and black. The bracelet, which is compatible with many Apple Watch models, is made of a durable stainless-steel material that is easy to adjust. Be aware: Like your phone, your Apple Watch might automatically reprogram to local time when you're in port. If necessary, make sure to adjust to ship time via your watch's settings.
---
4. Nautica Men's "Signal Flag" Watch
Nautica claims another spot on our list -- this time, with its
, fit for any sailing enthusiast. International maritime signal flags run along the bezel, adding a nautical touch to this sporty yet refined watch. The best part: It's water resistant up to 330 feet, so you don't have to worry about removing it before you head into the water.
---
5. Watercolor Map Watch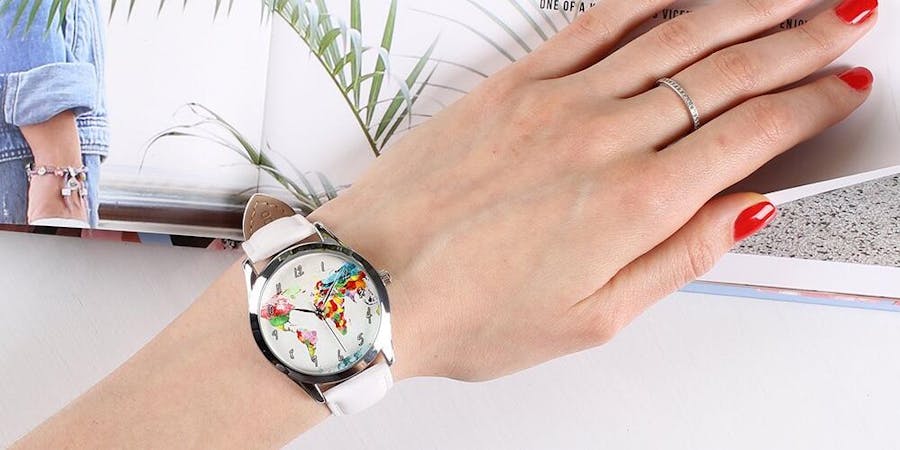 For those shopping on a tighter budget, we love this stylish
by top-rated small business Handmade People. The colorful map design will fuel any cruiser's wanderlust, while solid black or white leather bands can be mixed and matched with any outfit. We love that this watch is splash and rain resistant (because we all know how unpredictable weather can be), but bear in mind that it's not waterproof and isn't recommended for swimming.
Cruise Critic is a participant in the Amazon Services LLC Associates Program, an affiliate advertising program designed to provide a means for sites to earn advertising fees by advertising and linking to Amazon.com.