If you're searching for an affordable and authentic Italian meal onboard, you won't want to miss dining at Cucina del Capitano. Found on Carnival's newest ships, this restaurant was inspired by the line's many Italian captains, who have shared everything from childhood recipes to include on the menu to photos that adorn the walls.
Ambiance
While the exact setup varies from ship to ship, you'll feel like you're dining in an Italian country home, complete with brick walls and neutral colors offset by red-and-white checkered tablecloths. The overall vibe is familiar, friendly and casual.
Meals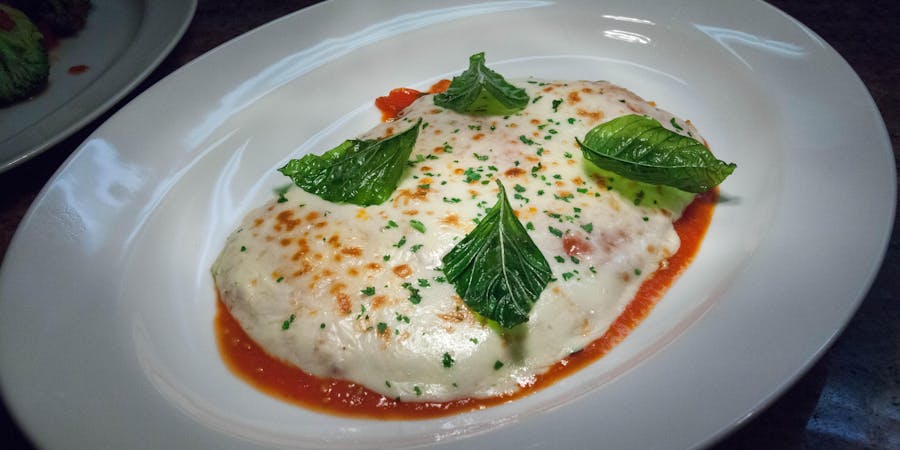 Cucina del Capitano is open for lunch and dinner. During the day, it's a free pasta bar. At night, it serves items from a menu that's split into several sections. Starters include appetizers, soups and salads like antipasti, fried risotto balls, minestrone soup and arugula salad with cherry tomatoes, parmesan cheese and limoncello dressing. The second course features pastas and other entrees like spaghetti carbonara and braised short ribs with red wine sauce. Round it out with a side of rosemary potatoes or traditional spaghetti with tomato sauce, and finish off with a dessert. Choices include tiramisu, cannoli and lemon sorbet.
Featured Videos
BOLT: We Try Carnival Mardi Gras' Roller Coaster at Sea
How to Make a Towel Animals Swans, Dogs and Elephants
Towel Animals with Carnival Cruise Line and Cruise Critic: How to Make Towel Swans
Towel Animals with Carnival Cruise Line and Cruise Critic: How to Make a Towel Dog
Towel Animals with Carnival Cruise Line and Cruise Critic: How to Make a Towel Elephant
Bolt - Top Deck Roller-Coaster at Sea on Carnival Mardi Gras
How To Make Carnival Cruise Line's Famous Warm Chocolate Melting Cake - Video
Shaquille "Shaq" O'neal Named Chief Fun Officer Of Carnival Cruise Line
Carnival Cruise Line's "Choose Fun" Commercial
Carnival Splendor Photo Tour
Carnival Conquest Photo Tour
Carnival Pride Photo Tour
Carnival Dream Photo Tour
Carnival Sunshine Photo Tour
Carnival Breeze Photo Tour
Photo Tour of Carnival Liberty
5 Best Restaurants for Free Eats on Carnival Sunshine
SkyRide On Carnival Vista: Cruise Critic Tries It
Carnival Vista Top Deck Attractions
Behind the Scenes at CSMART - Carnival's Arison Maritime Training Center
Cruise Pier Runners In Cozumel -- Carnival Liberty
Cruise Critic Quick Chat With Carnival CEO Arnold Donald
A selection of red and white wines is also available by the bottle or glass in addition to beer, liquor and specialty coffees.
Reservations are recommended for dinner.
Menu
Please note that
; actual menus vary by ship and sailing.
Price
The price to dine at Cucina del Capitano is a flat fee of $15 per adult and $5 per child (11 and younger) for dinner; the lunchtime pasta bar is included in the cruise fare. Additional a la carte charges apply for alcohol and specialty coffee beverages.
Ships
You can find Cucina del Capitano on the following vessels:
View photos of Cucina del Capitano on Carnival Sunshine.