Collectively, Cruise Critic's editors set sail on about 70 cruises a year. We've made (and learned from) our share of travel mistakes and picked up some smart tips from fellow travelers, as well as Cruise Critic members. We're pretty confident we're among the savviest cruisers around ... though that doesn't mean we're not panicking or staying up until 1 a.m. packing the night before a trip!
Whether it's your first cruise or your 50th, there's always something more to learn about smart sailing. Benefit from our years of cruise experience as we share our top tips on packing, saving money and maximizing your time onboard and ashore.
Packing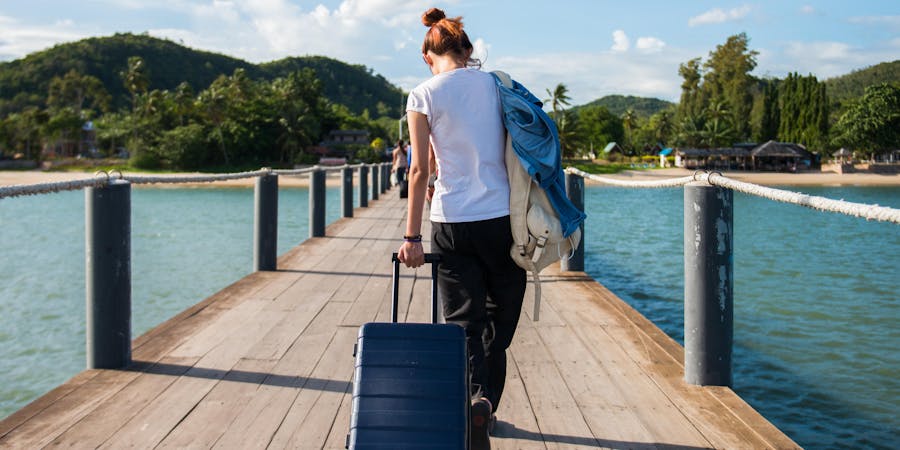 Be smart about shoes. Shoes take up far more room in luggage than clothes do. Limit yourself to three pairs -- a sturdy pair for active pursuits, a pair of flats or flip-flops for daytime wear and a pair of dressy shoes for dinner. Bonus points if your evening shoes are flats, as they take up less space. (Ashley Kosciolek, Editor)
Re-wear clothing to save luggage space. It's easy to pack three or four outfits for each day of your cruise (daywear, gym-wear, swimwear and eveningwear). To save space, bring tops or dresses that you can fancy up for dinner and then re-wear in a more casual way in port the following day. If your evening clothes tend to get food-stained, sweated through at the nightclub or smell like food, this strategy might not work for you. I find that eveningwear is usually perfectly fine the next day. At worst, a spritz or two of travel-sized Febreze is all you need. (Erica Silverstein, Senior Editor)
Color coordinate your travel wardrobe. For example, I have two sets of travel-wear, one in a black/gray/blue palette and the other in shades of greens and browns. A couple of colored scarves not only dress up these basics, but they can distract your tablemates from the fact you've worn those pants before -- and also hide that coffee stain you might have received in the airport. (Chris Gray Faust, Managing Editor)
Guys, always take a jacket. Even on the most laid-back cruise. You never know when it'll come in handy. For example, it can be windy on deck, or temps in port might be cooler than expected, and a jacket will keep you warm when outside. You can stow your cruise card, phone, daily newsletter and ship's map in jacket pockets, so you're not juggling junk at dinner. Plus, a jacket always makes the scruffiest of jeans look smart -- in a trendy way -- so you can dress up your casual wardrobe just in case you need to clean up your look for the captain or new female friend. (Adam Coulter, Managing Editor, U.K.)
Bring your own storage solutions to maximize cabin space. Did you know that most cruise cabin walls are metal? Pack some magnets, and you can attach your daily program to the wall for easy access. Cruise Critic members also recommend packing a hanging shoe bag to maximize bathroom storage; just stow your toiletries in the individual compartments, and hang it on the back of the door. (Carolyn Spencer Brown, Chief Content Strategist)
Stop buying travel-sized toiletries. Three-ounce bottles of shampoos and mouthwashes are cute, but stocking up before every cruise is expensive and wasteful. Instead, invest in reusable containers for hygiene products. They keep your toiletries fresh, mess-proof and organized -- and help you save money and reduce your carbon footprint without even trying. (Gina Kramer, Editor)
Rock the packing cubes. They're ideal for small garments like socks and unmentionables. When you get onboard, just plop the cube right into a drawer. It saves you a step and is a little more hygienic. (Colleen McDaniel, Managing Editor)
Bag your liquids. This advice applies even if you're not flying to your port of call. Whether you're toting travel-sized or jumbo-sized shampoo and suntan lotion, you don't want your formalwear smothered in creams when the bottle leaks. Bring extra baggies if you plan on swiping any swanky amenities from the ship -- and to replace bags that are slimy from a leak. (Brittany Chrusciel, Editor)
Pack your carry-on wisely. If you're handing over your luggage to pierside porters, remember to cram a roomy tote bag with anything you might need onboard before your bags are delivered. This includes medications and cruise documents for sure, but also items that let you start having fun right away, like your bathing suit. A stylish tote bag is a bit nicer to haul around than even a small piece of luggage. (Melissa Paloti, Cruise Critic Contributor)
Roll your clothes. You'll use less space in your suitcase and can fit in more stuff if you roll, rather than fold, your clothing. This trick also helps to minimize wrinkles. (Dori Saltzman, Senior Editor)
Saving Money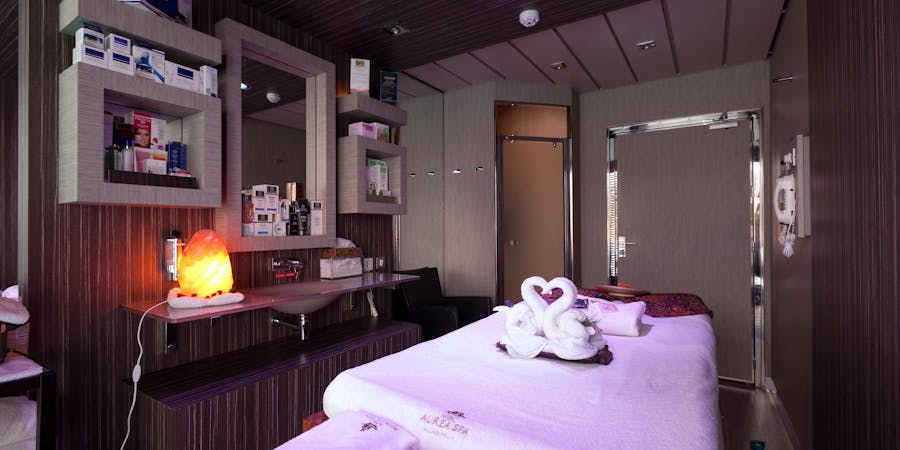 Go for the cheap cabin. If you only use your cabin to shower and sleep, consider booking an inside stateroom. You'll pay less, leaving more money for onboard splurges around the ship. And if you're only in the cabin when it's dark outside, you won't even miss the window or balcony. (Ashley)
Work available resources to get a great price on your cruise. Use a great tool -- like Cruise Critic's Price Alert -- to help you find the best prices on cruises and score a deal that could save you big bucks. Sign up for deals emails from cruise lines or online sellers, or reach out to a travel agent. Just be prepared to act quickly when you see a low price -- they don't last long. (Colleen)
Don't overspend on transportation. Always compare prices on transportation options, whether on embarkation morning or in a port of call. Taxis can empty your wallet fast, even if it's just a simple drive from the airport or hotel to the cruise terminal. Transfers provided by the cruise line are most efficient, though sometimes they're not as cost-effective as sharing a car service, driving yourself or taking public transit. But before you go for the cheapest option, look at the cost versus the hassle. You don't want to be changing trains or hiking from the bus stop with two weeks' worth of cruise luggage. (Gina)
Take advantage of discounted packages on offer. If you like to dine in specialty restaurants, look for packages that bundle fees for multiple onboard restaurants. Big drinker? Definitely go for a beverage package. (Some even cover alcohol, soft drinks and coffee.) And Internet packages are absolutely the best way to get the most minutes for the least amount of money. (Dori)
Pay up front. Charge as much as you can in advance by pre-booking specialty restaurants, buying drink packages and prepaying gratuities. That way, you have a better sense of what you can spend on impulse buys and can enjoy your vacation knowing a lot of extra charges won't be waiting for you when you get home. (Chris)
Plan for splurges. If you're cruising on a budget, you can still feel that carefree rush of throwing caution (and dollars) to the wind if you isolate your spending. On a mission to relax and know you're headed for a spa treatment? Get the works -- just plan on eating in the main dining room more often. If specialty dining is your thing, make reservations at the best joint on the ship, but rein in your onboard spending (and curb your daytime cocktails) throughout the cruise. Vacation is intended for indulgence, but picking and choosing can help avoid a painful bill at the end. (Brittany)
Just say no when a ship's photographer tries to take your photo. Even if you don't think you want to buy a photo of you posing with a dolphin or you with a half-eaten plate of salad in front of you, you will be more tempted to buy the print once you see it live. By all means, get that formal night photo -- but bring your camera, and have a fellow passenger take the shot for free in front of a real onboard background. (Erica)
Don't break the bank on port days. Shore excursions can take a hefty bite out of your vacation budget. On a port-intensive holiday, save at least one port day for exploring on foot and taking it easy. Local lunch (street food!) and a self-guided walking tour can equal a cheap, fun day. Don't forget one of our favorite free activities: people-watching. (Melissa)
Go to the spa on port days. There are almost always special offers. Plus, port day slots book up more slowly than sea day appointments, so you don't need to rush straight to the spa to book your massage as soon as you board. (Adam)
Onboard
Try to catch the sunrise/sunset at least once. We know not everyone's an early riser; if you can't get up for the sunrise, leave time in your schedule to catch a glimpse of at least one sunset. If you're sailing with your sweetheart, embrace the romantic moment. Cruising with family, friends or solo? It's still a great photo opp and a beautiful sight to behold. (Gina)
Read your daily program, every day. It's your most valuable tool in knowing what's going on onboard the ship. It will alert you to changes in schedules for entertainment and dining venues, announce theme parties and daytime activities, and promote spa specials or one-off events, like ship tours, that you might not otherwise hear about. Bring a highlighter, and mark the activities you're most interested in so they're easy to find. You might also want to bring some paperclips, as you'll probably end up with a lot of papers (daily schedules, cocktail invites, daily puzzles, etc.) you want to keep together. Some lines -- like Norwegian and Carnival -- have unveiled free apps with the same information to make it easier to stay informed. (Brittany and Dori)
Start out organized. As soon as you get to your cabin, unpack everything, putting thought into where your belongings should go. Your things might not stay in their designated place, but for a few days you won't be hunting around searching for your other bikini or pair of sneakers. (Chris)
Invite new friends to join you at specialty restaurants. Unless you're going for that romantic table for two, it's often more fun to bring a group to an alternative dining venue. More people make it easier to try different bottles of wine or dishes (like when you can't decide among all the desserts), and the conversation is livelier. Some venues -- like Celebrity's Qsine and Norwegian's Teppanyaki -- particularly lend themselves to communal meals. (Erica)
Nap on sea days. Guilt-free. Who cares if you're missing the lecture on Mayan civilization, the cha-cha class or afternoon tea? It's your vacation, and you can relax however you want. (Melissa)
Don't let seasickness ruin your vacation. It's easy to find ways to minimize its effects. If you're prone to nausea, spend your time near the middle of the ship, on lower decks. Onboard shops sell seasickness remedies; the prices are high, but you can generally snag some for free at guest services. For more natural options, try eating ginger candy or green apples. (Ashley)
Before you do anything else, tour the ship. It's not that big, and if you familiarize yourself with the areas where you're most likely to be spending time, as well as the closest elevators and stairwells to your cabin, you'll spend less of your precious vacation wandering around lost. (Adam)
Don't default to the lido buffet at lunch. On sea days, cruise ship alternative restaurants are sometimes open for lunch. They're typically not as busy as they are in the evenings -- and usually the surcharge is discounted. Keep an eye out for one-off barbecues and brunches, as well, for more interesting midday meals. (Carolyn)
Don't come onboard hungry. Hold off on lunch and, instead, explore the ship while everyone else heads straight to the buffet or main dining room. You might stumble across a lesser-known, much less crowded dining option. And, if not, you can hit up the buffet when the crowds die down. (Colleen)
On Shore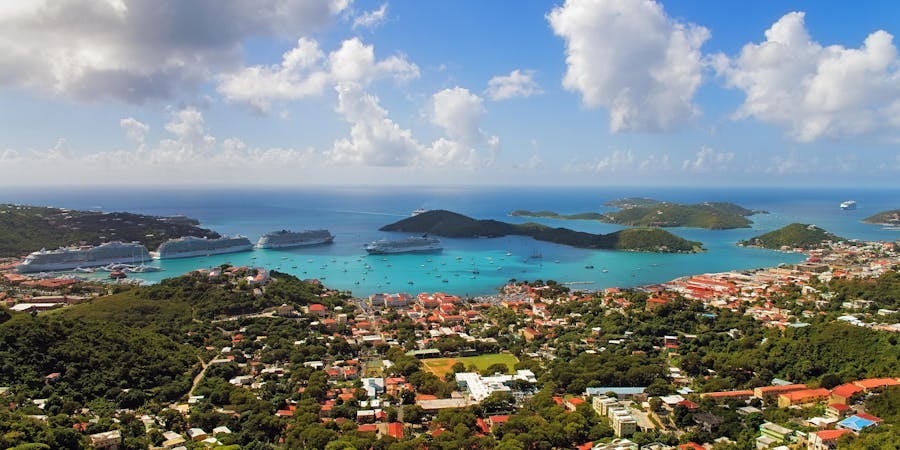 Avoid the morning rush. Wait until the crowds have dispersed, and get off at your leisure. You'll avoid lines and touts. Come back before the big rush, too. (Adam)
Bring a drawstring backpack. They're convenient for carrying everything from sunscreen and towels to wallets and room keys. Plus, if you buy any souvenirs, you have a place to stow them until you get back on your ship. They're also less bulky than regular backpacks and more secure than purses. (Ashley)
Balance your days ashore. If you don't want to return home needing a vacation from your vacation, change up the pace of your days ashore, especially on a port-intensive cruise. Maybe one day is an intense history and culture sightseeing expedition, another is a beach outing, and a third is simply about hanging out at a cafe and watching the world pass by. We're even fans of (occasionally) staying onboard while a ship's in port. It feels like you've got the whole vessel to yourself. (Carolyn)
Be realistic about your limitations when you do an excursion. Vacation is all about letting go and trying new things, but you're not magically going to be able to do something you weren't capable of doing at home. If you can't bike comfortably for a few hours, skip the cycling tour; if you're afraid of heights, a zip-line outing in Jamaica isn't going to cure you. Use your head, and be safe. (Colleen)
Read shore tour descriptions with a critical eye. The shore tour brochure is marketing material, aimed at making an excursion sound very attractive and separating you from your money. Therefore, you often need to read between the lines to determine if the tour is for you. (What's not said is as important as what's written.) A tour that visits multiple attractions in a few hours might have you spending more time on a bus than exploring each location. A hike marked as strenuous may mean different things on a mainstream line with a younger crowd than it does on a luxury line with older clientele. When in doubt, ask the shore excursions desk about the actual breakdown of activities on a tour that interests you. (Erica)
Sub schlocky souvenirs for local buys. Let's be realistic: T-shirts, shot glasses and magnets are only going to collect dust when you bring them back home. Plus, they were likely made in China, rather than the port you're actually visiting. Instead, put your money toward an authentic meal or a craft made by a local artist. Supermarkets are great for "foodie" souvenirs. Things like olive oils (in cans, rather than heavy bottles), dried herbs, chocolates, jams and specialty flours travel well and last a long time so you can relive your trip for months to come -- without breaking the bank. (Gina and Melissa)
Do your research in advance. Don't wait until you're onboard to figure out your plan for port days. You'll get the most out of your time ashore if you do your homework to learn what each port is known for and what you might want to do there (take a tour, walk around, explore on your own, etc.). You can start with Cruise Critic's port profiles and destination-focused message boards. The more prepared you are, the less time you'll waste wondering what to do when you get there. (Dori)
Get the lay of the land. On the advance planning theme, if you familiarize yourself with a port's layout before you arrive, you can ditch a fair amount of taxis and tours. Look up directions to major attractions to determine if they're within walking distance of the ship or easily accessed on public transit. This is especially useful in smaller ports, where many of the sights are close to the ship. Taking the occasional self-guided walking tour or riding the bus can save money and also make for an adventure. Just be aware of any areas considered unsafe for tourists, and travel in a group for additional safety. (Brittany)
Skip ship-sponsored excursions for DIY tours. While private excursions and guides can be more expensive than big-group bus tours, it might be worth more to have a trip tailored to your personal interests without needless "filler stops" at touristy souvenir shops or restaurants. Check out the boards -- especially the Roll Call for your cruise -- to get ideas and recommendations and virtually meet other passengers on your sailing who might be interested in splitting transportation and other costs with you. Or just venture into port under your own power, and go it alone. This provides a feeling of independence, but it does require more planning and research up front. However, for destinations that are notoriously difficult to access from the port, it's often easier to go with the ship-sponsored tours. (Chris)
---
Cruise Critic is a participant in the Amazon Services LLC Associates Program, an affiliate advertising program designed to provide a means for sites to earn advertising fees by promoting and linking to Amazon.com.