Bucket-list cruises are once-in-a-lifetime experiences that visit places beyond belief, and open our eyes to worlds different from our own. While bucket lists can vary from person to person, when it comes to cruises it's really all about the destination. From far-flung tropical destinations like the South Pacific to the Norwegian fjords, Alaska and Antarctica, there's a lot of world out there that's ready to be explored. To help you make sense of it all and narrow down your choices, Cruise Critic's top 10 bucket-list cruise destinations will help you plan your own big adventure.
1. Alaska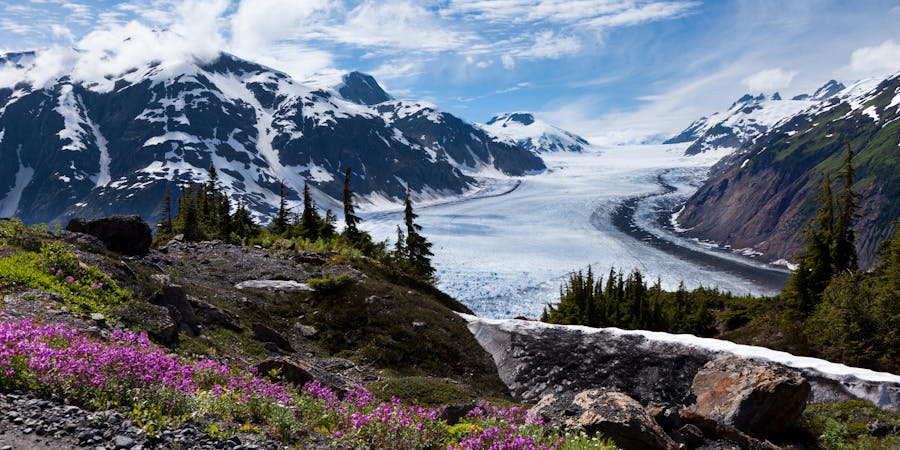 Alaska is undeniably one of the most majestic destinations in the world, and summer in Alaska should be on every cruise bucket list. You'll be able to marvel at Mendenhall Glacier and other amazing landscapes, plus see whales, bald eagles and grizzly bears in Alaska as you sail along magnificent shorelines. Other must-do experiences include a cruisetour to Denali National Park or visiting the Klondike during a shore excursion, which is part of the Yukon in northwest Canada (just east of the Alaskan border).
Related: Alaska Cruise Tips
2. Antarctica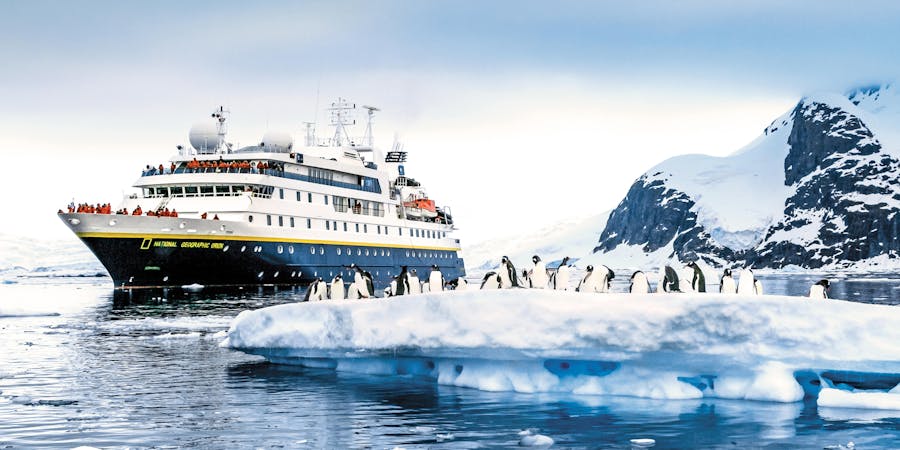 If getting to all seven continents is a must-do, then an Antarctica cruise needs to be on your cruise bucket list. As with Alaska, cruising is the best way to reach the Earth's last truly wild continent. Cruises to Antarctica come in two styles. The first are expedition sailings with Zodiac excursions that allow you to step onto and explore the seventh continent. This lets you get up close and personal with Adelie penguins or -- if you're feeling brave -- taking the ultimate polar plunge in Antarctica. Sail-by cruises are the other option. Mainstream lines offer these cruises, which pass near Antarctic shores but don't allow you to set foot on land.
3. Australia Circumnavigation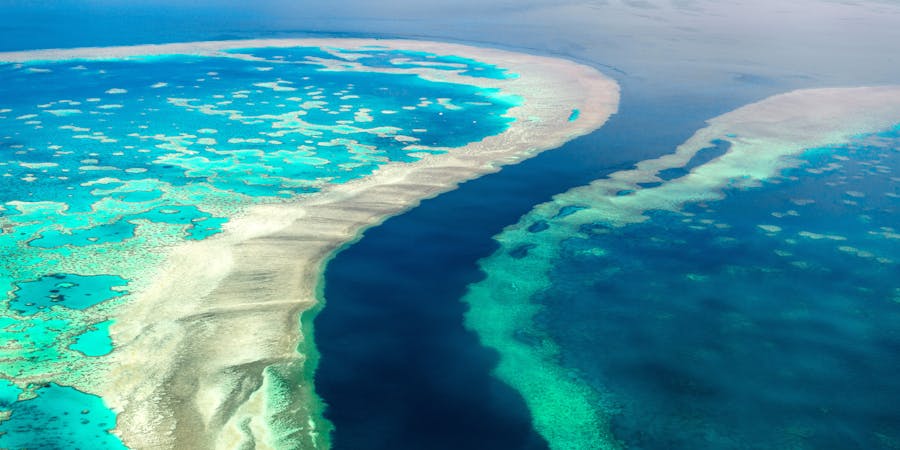 With most of Australia's important cities located along its coastlines, a cruise that encircles the massive island is one of the best ways to see all the country has to offer. See kangaroos and koalas; visit Sydney, Melbourne, Brisbane and Cairns; dive deep to view the Great Barrier Reef and spot crocs near Darwin in Australia's tropical north. To make your cruise to Australia a full bucket-list experience, make sure to add time before or after the cruise to make it inland to visit Alice Springs and see Uluru at both sunrise and sunset.
4. Galapagos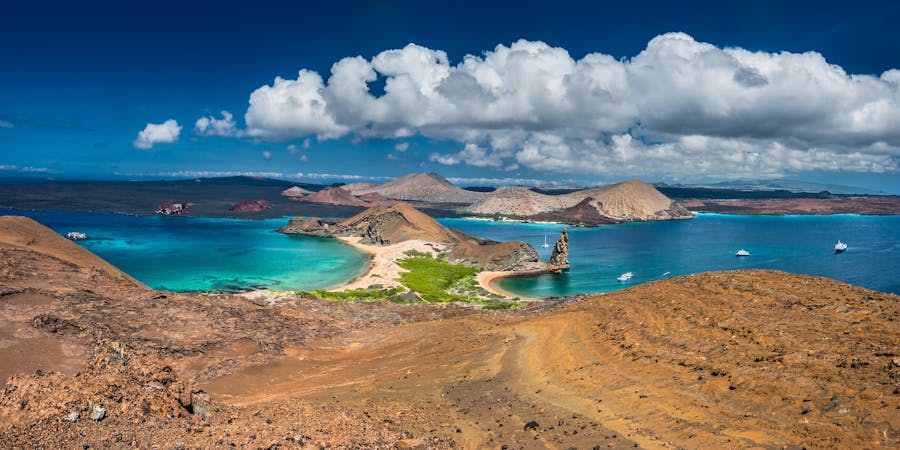 There are few cruise destinations more deserving of the bucket-list designation than the Galapagos Islands. They're the stuff of legend, really; a living testament to the power of evolution where you'll see Galapagos giant tortoises on one island and swimming lizards and child-sized birds on another. Want to get in the water with curious sea lions? You can do that here. Step over flowing lava? See the famous blue-footed booby? Marvel at the difference between marine and land iguanas? All can be done throughout just one Galapagos cruise.
5. Hawaii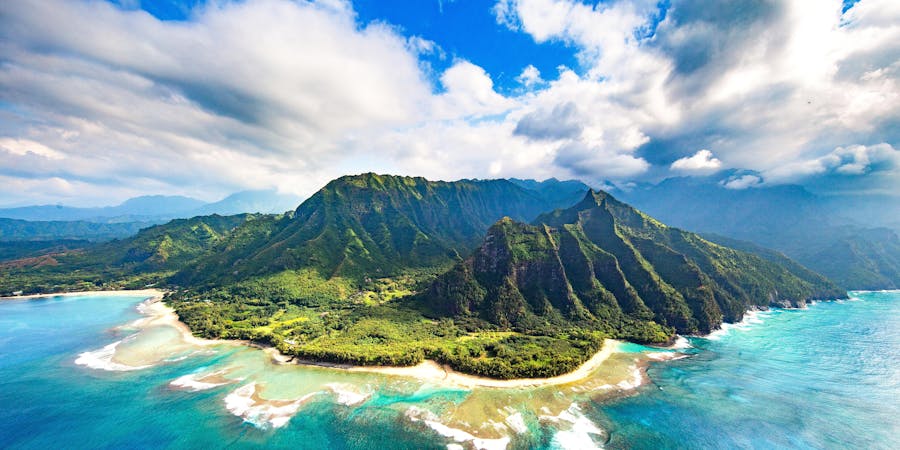 One of the most postcard-perfect destinations in the world, the Hawaiian Islands are the closest Americans (North, South or Central) can get to paradise on Earth (Hawaii is part of Polynesia, after all). With swaying palms dotting lengthy beaches, curling waves begging to be surfed and active volcanoes leaking bright red lava, there's way more to see and do in Hawaii than it's small size might make you imagine.
This bucket-list cruise can be done in two ways: Sailing among the islands and taking in popular destinations such as Waikiki, Diamond Head or Hawaii Volcanoes National Park; or a cruise that departs from mainland North America. Just keep in mind that the latter options has you at sea as long as (or longer than) your time in Hawaii.
6. Holy Land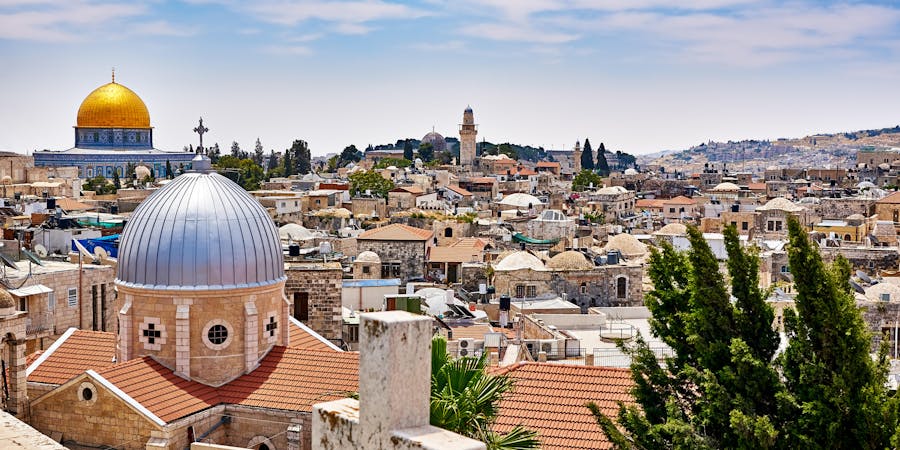 For people of many faiths, the opportunity to visit sites mentioned in the Torah, Bible or Koran is higher on their bucket list than anything else. That makes a Holy Land cruise in the Middle East a perfect match. Depending on cruise length, itineraries can include multiple stops in Israel, as well as visits to Egypt and Turkey, and sometimes Greece and Italy as well. Visit the Western Wall in Jerusalem, see where St. Paul preached in Turkey, and tour the world's smallest country: Vatican City.
Related: Middle East Cruise Tips
7. Panama Canal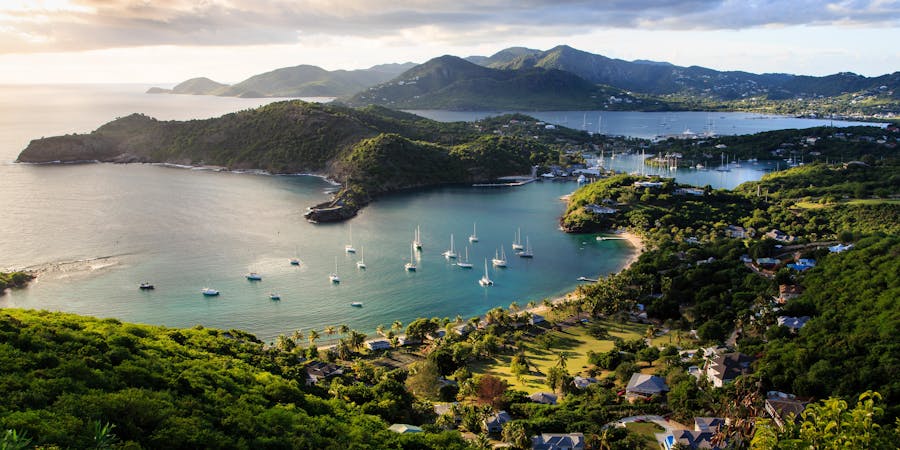 If marvel at the architectural ingenuity of mankind, cruising the Panama Canal should definitely be on your bucket list. Whether you choose a cruise that sails to the entrance of the canal or do a full transit through the length of the Panama Canal, the gigantic Panama Canal locks are a sight to behold and stories of the canal's building are harrowing. Now that the Canal has been enlarged to allow even bigger ships, the experience can be all the more amazing.
8. South Pacific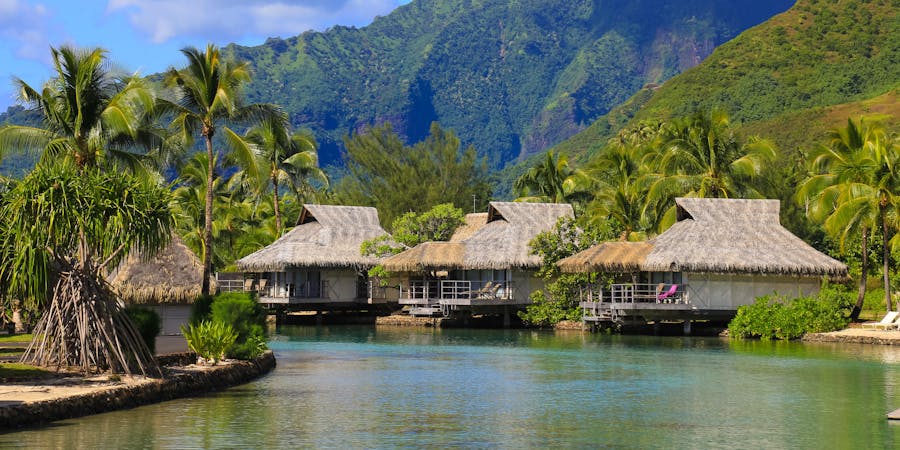 Some enchanted evening you just might be able to tick the South Pacific off your list of must-visit places on a bucket list cruise to Melanesia, Polynesia or Micronesia (or some combination thereof). One of the truest paradises on Earth is far from anywhere, but lives large in our imaginations -- clear blue-green water, dazzling white sand beaches and year-round sunshine are images we all conjure up at the mere mention of Tahiti, Fiji, the Cook Islands and Bora Bora.
9. Norwegian Fjords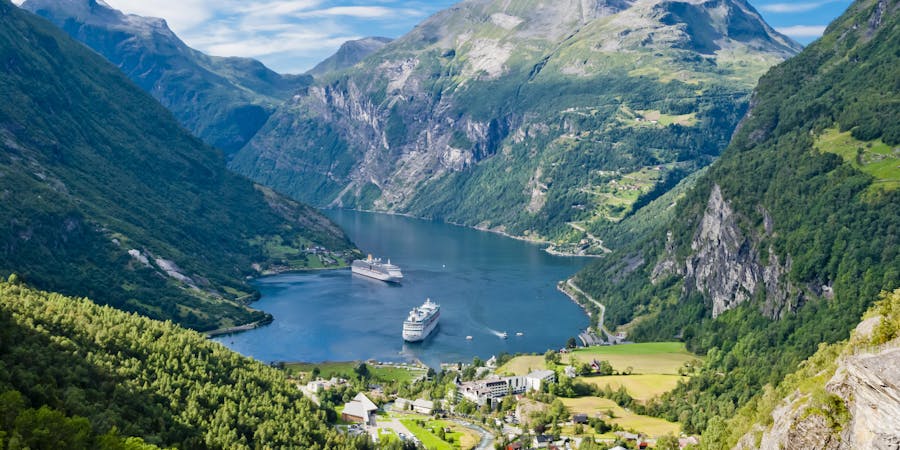 Offering picturesque views, wild folklore and glimpses of the Northern Lights, a Norway cruise to the fjords is bucket-list material. Not only do cruises to the Norwegian fjords feature stunning scenic cruising opportunities -- such as Geirangerfjord and Hardangerfjord -- but they sometimes include an Arctic Circle crossing and an entertaining crew ceremony to initiate those who are crossing for the first time. These cruises are also great for exploring Norwegian ports like Bergen and Tromso, where crisp air, fresh fish and reindeer jerky abound.
10. World Cruise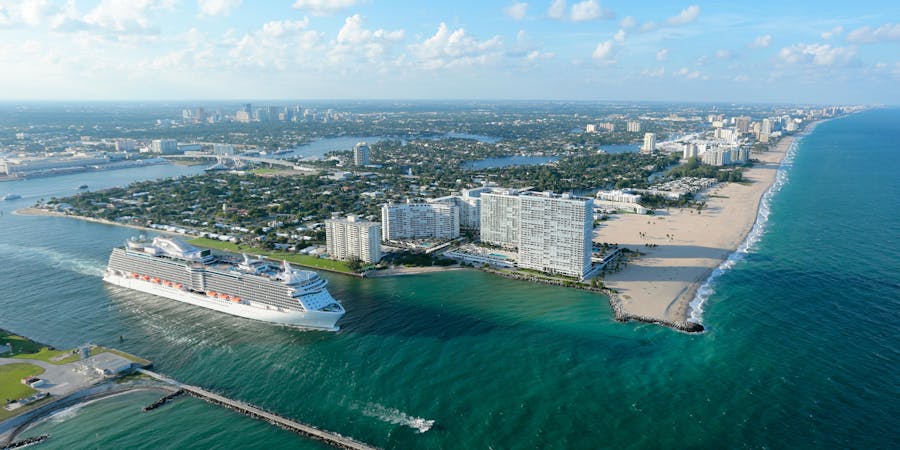 World cruises are the granddaddy of all bucket-list cruises. You could skip most of the other cruises on this list if you embark on a World Cruise. With visits to many of the places on this list incorporated into the itinerary, a world cruise can fulfill just about any cruise bucket-list fantasy. , plus days at sea for relaxing, experts on board offering enrichment and an array of perks that come with committing large amounts of time and, let's be honest, money,
Related: How to Prepare for a World Cruise