The profile of today's "senior" cruiser is very different from what it was just several years ago. Mature adults are living longer, healthier lives and are far more active. When they plan a cruise, they want to curate a memorable experience that includes immersive experiential travel, cultural enrichment, unique under-the-radar offerings, soft adventure and exceptional culinary options.
They want to explore exotic new destinations or old favorites that recapture the first time they fell in love with travel. And they want to stay connected with access to reliable Wi-Fi, computers and their smartphones.
When looking for cruise lines that appeal to mature travelers, we sought out lines that cater to adults, some with inclusive pricing, and several of our choices feature activities for seniors as well as families. Our favorites also offer longer itineraries with a focus on cultural immersion, and many can accommodate, with advance notice, limited mobility issues.
If you're looking for the cruise line that checks all the boxes, see our list of the nine best cruises for seniors.
1. Viking River and Ocean Cruises
Viking's river and ocean cruises target well-traveled adults 50 years of age and older who are interested in history, art, science, local culture and cuisine. All its ships are adults-only (18 years and up) and offer competitive inclusive pricing, covering all meals, beer and wine during lunch and dinner, port charges, internet access, lectures, activities and one shore excursion in every port.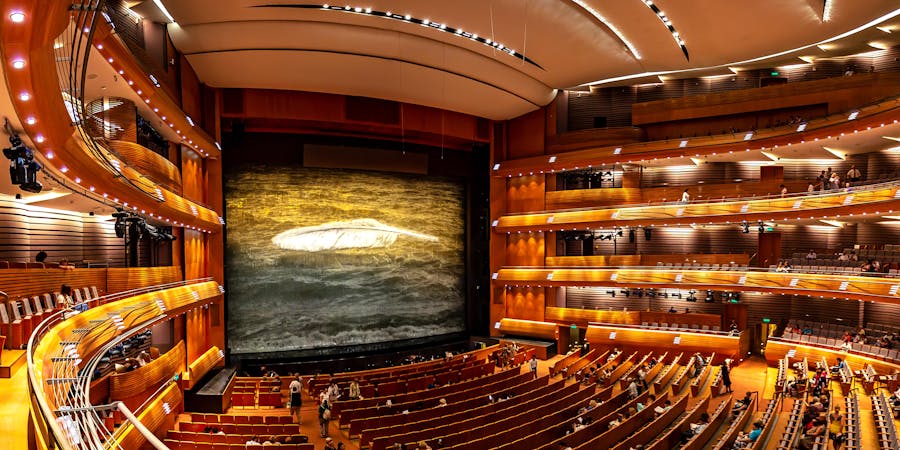 Viking River Cruises
' ships are a relaxed and intimate way to see the world with unique opportunities to experience local life. Go hunting for truffles in Provence or attend a ballet or opera from the world-renowned Mariinsky Theatre in St. Petersburg, Russia. The line has many extended itineraries, several as long as 23 days, in destinations like Europe and Asia, with the ability to add pre- and post-cruise tours.
Viking Ocean Cruises
' current fleet of five 930-passenger luxury ships also offers longer itineraries, including a monthslong world cruise. Optional excursions afford privileged access to places and experiences not offered by other cruise lines, like a visit to a small family farm outside the Norwegian town of Bergen. Also, Viking's Resident Historian Program, comprising esteemed historians, provides essential historical and cultural highlights to the journey.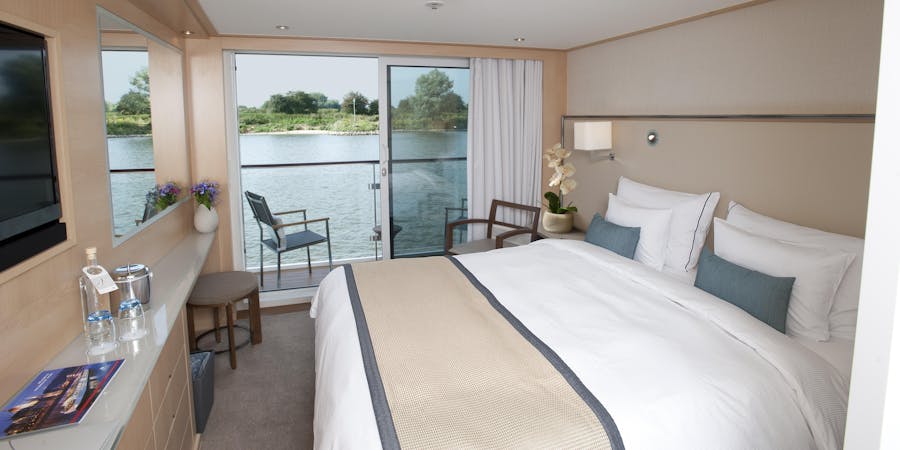 Onboard, passengers can delight in a Scandinavian thermal experience with a trip to the
snow grotto
, take in a lecture or TED Talk, and learn new techniques and recipes with a cooking class at The Kitchen Table. They can also watch a 3D film in the Explorers' Dome, a high-tech planetarium-like theater on Viking Orion.
Viking excels at offering dishes inspired by the ship's cruise region at the World Cafe and the Restaurant. Specialty restaurants focus on international cuisine, such as Italian at Manfredi's and Norwegian at Mamsen's in the Explorers' Lounge. Or try one of the rotating menus at the Chef's Table, including Mexican and pan-Asian.
When it's time to relax, the sleek Scandinavian design and interior of Viking ships provide bright, comfortable and inviting public spaces perfect for reading a book or playing a board game. Viking does not have casinos, and much of the onboard entertainment focuses on cultural enrichment.
2. Regent Seven Seas Cruises
Regent Seven Seas Cruises
' four all-suite ships travel to more than 450 destinations around the globe and boast the world's most inclusive luxury cruise experience. Most passengers are upward of 55 years, although you will see an occasional family traveling with younger children.
The all-inclusive price includes airfare, accommodations, all meals, alcoholic and nonalcoholic beverages, gratuities and most shore excursions. Regent Choice Shore Excursions are optional for a discounted fee. These are behind-the-scenes tours of world-famous attractions and offer immersive cultural experiences. Gourmet Explorer culinary tours, available on Seven Seas Explorer, take cruisers to famed wineries and restaurants with a Master Chef.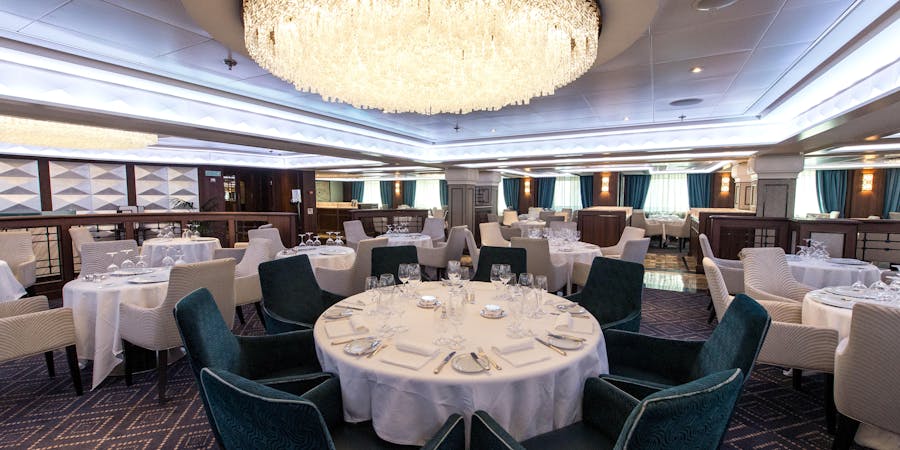 For dining options, passengers can select from several venues including the main dining room, Compass Rose; La Veranda, which transforms from a casual buffet into the Italian Sette Mari in the evenings; and specialty restaurants, steakhouse Prime 7, pan-Asian Pacific Rim (only on Explorer) and Chartreuse (on all ships except Seven Seas Navigator). Dinner is also served every evening at the pool grill on all four ships where passengers can take in the sunset while savoring elegant dining room favorites.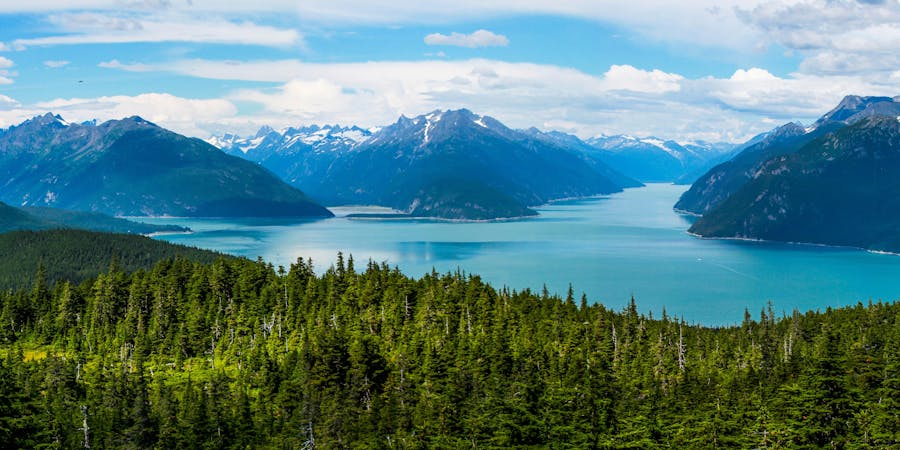 Regent offers many extended cruise itineraries. These include its Grand Voyages ranging in length from approximately one to three months and at least one World Cruise each year. Other popular cruises for seniors include the Panama Canal itinerary, transatlantic and South Pacific cruises, and the longer Alaska and Mediterranean itineraries.
The line's personalized service, the convenience of all-inclusive pricing and a high 1:1.5 ratio of staff members to passengers appeal to cruisers looking to be pampered. For passengers with disabilities, accessible suites are available on all ships and can accommodate a wheelchair or motorized scooter. All public spaces, dining venues, bars and casinos are also easy to navigate and accessible. The staff will work to understand a cruiser's needs and see how best to assist them while onboard, as well as determine which excursions and activities are most suited to their abilities.
3. Avalon Waterways
Avalon Waterways
' river cruises target a state of mind, rather than an age, catering to people interested in immersive experiences and choices. Inclusive pricing covers all meals, sparkling wines at breakfast, regional wines and beer with lunch and dinner, enrichment activities and entertainment onboard the ship, and onshore excursions with local guides.
Avalon's Suite Ships offer the only Panoramic Suites in the river cruising industry with wall-to-wall, floor-to-ceiling open-air balconies that bring the outside scenery into your stateroom. All of the beds face the sliding glass windows, so you can wake up to see a new destination every morning from your room. These staterooms are also 30 percent larger than many other river ship accommodations.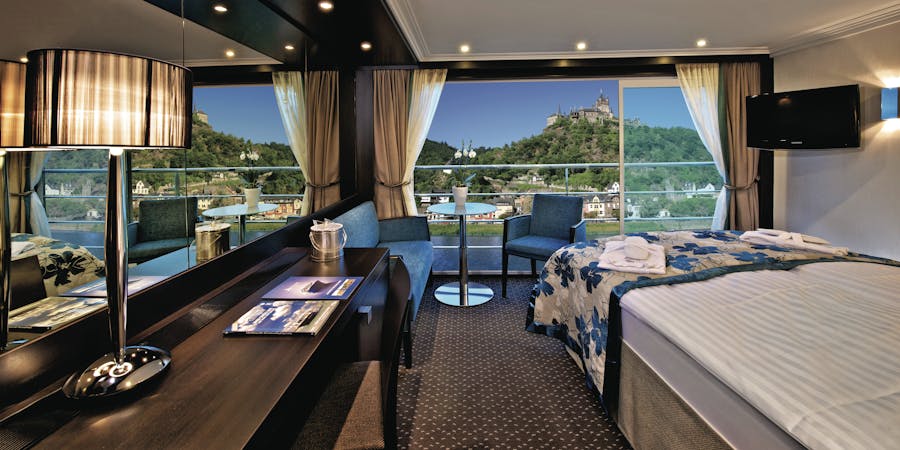 FlexDining, available on European itineraries, allows passengers to choose from several venues for their meals. Alfresco meals can be enjoyed at the Sky Grill, casual tasting menus at Panorama Bistro or a more formal evening in the glass-walled main dining room. In other destinations, such as Vietnam and Cambodia, one restaurant hosts all meals with a wide variety of dishes to choose from, including vegetarian selections.
Fresh, locally sourced ingredients are used to prepare all the dishes onboard. Avalon Fresh, a collaboration with two Austrian chefs, the Brothers Wrenkh, highlights healthy and vegetarian-inspired dishes. These specially created selections range from freshly squeezed juices in the morning to creative entrees in the evening, such as Medley de legumes a la provencal, a French vegetable and rice stew with olives, fresh herbs and white wine.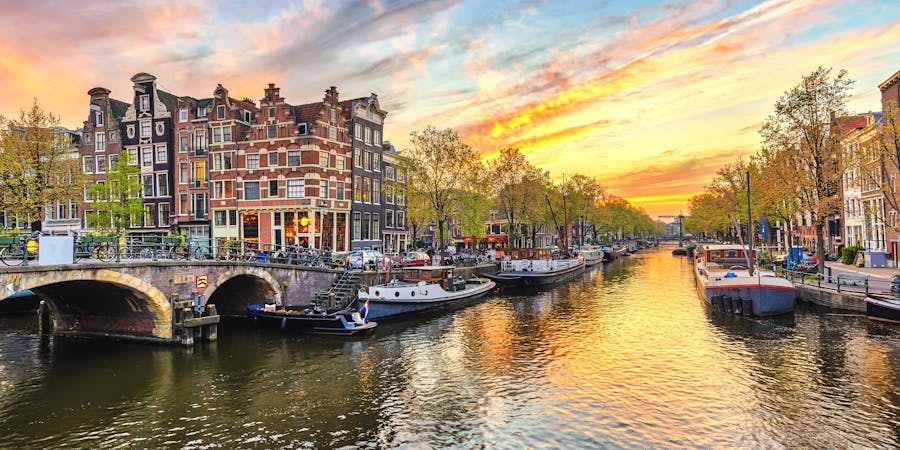 Avalon Choice (new for 2019) will allow passengers on European itineraries to select between three types of excursions every day, depending on interests and ability level. These include Classic, which covers the traditional history and heritage of a destination with a local guide; Discovery, more hands-on and interactive with the local culture; and Active tours that include paddling, biking or hiking. Avalon's Adventure Host can also arrange for personalized onboard or onshore experiences.
Avalon's ships are equipped with elevators, but they do not go to the top Sky Deck due to bridge restrictions. Passengers with mobility issues will need to navigate one set of steps up to the Sky Deck for the mandatory safety muster before departure. Also, for safety reasons, only four collapsible wheelchairs are permitted on each sailing, and when open, the wheelchairs will not fit through stateroom or bathroom doorways.
Popular cruises for seniors traveling with Avalon are Paris to Normandy's Landing Beaches along the River Seine; Tulip Time Cruise for Nature and Garden Lovers through Holland and Belgium; and the two-week Magnificent Europe itinerary from Amsterdam to Budapest along the Danube and Rhine.
4. Holland America Line
Holland America's midsize ships offer more than 500 itineraries in 100 countries around the globe. Its Grand World Voyages and 10-plus day cruises to Australia, the South Pacific, South America, Antarctica, Northern Europe and the Mediterranean, and the Alaska Land+Sea packages are all popular with seniors, especially retirees. Average passenger age is 55, but the line also offers entertainment and activities geared to multigenerational travel.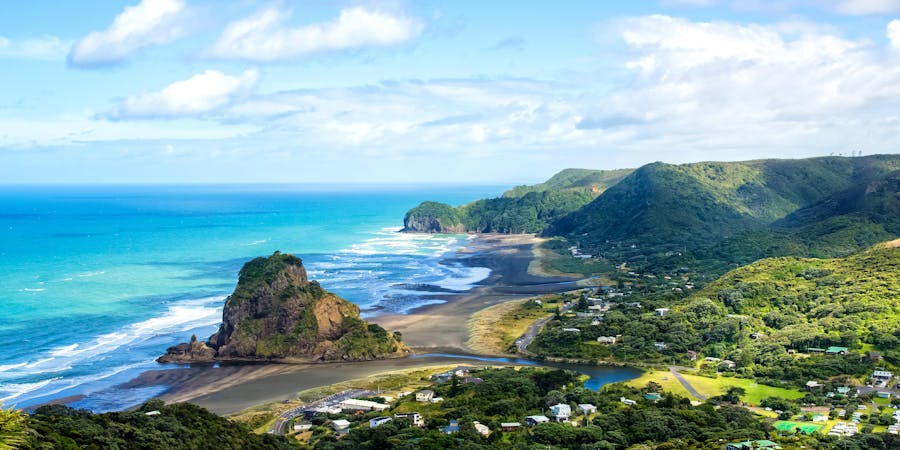 The line's program, EXC (Explorations Central) In-Depth Voyages, appeals to well-traveled individuals looking for more comprehensive information about a destination and the local culture and customs. For the adventurous cruiser, Zodiac tours are also available in specific destinations, such as Australia, New Zealand and Asia. These small inflatable boats can sail into remote areas not otherwise accessible.
Onboard the cruise ships, BBC Earth Experiences will delight passengers interested in learning more about nature and our world with feature films such as "Alaska in Concert" and "Inside Earth."
Onboard activities that focus on culinary enrichment include the line's partnership with America's Test Kitchen where passengers can brush up on their cooking skills with a hands-on workshop or discover new techniques during a live cooking demonstration.
BLEND by Chateau Ste. Michelle, available on two ships, is the only purpose-built wine-blending venue at sea. During sessions, up to 10 passengers create an individual blend of wine to enjoy while onboard the ship. This is crafted from a selection of five barrels of single-vineyard red wine that's grown and produced at the Chateau St. Michelle winery in Washington State.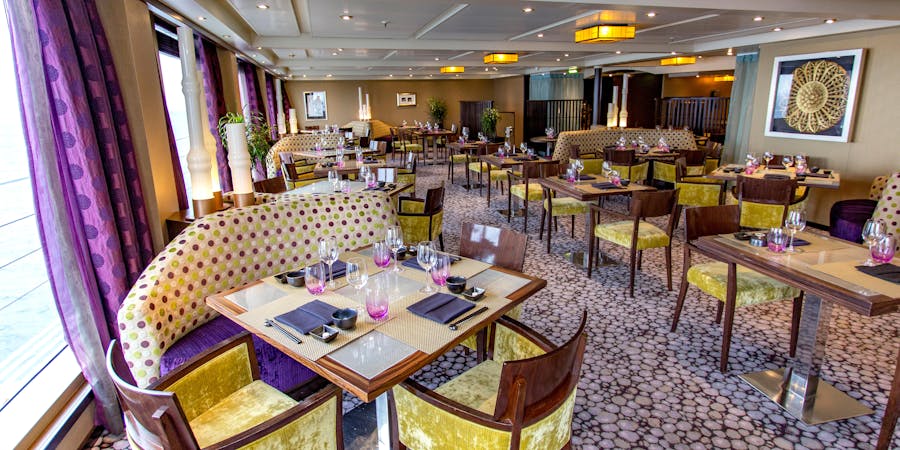 In addition to the main dining room and two casual dining options included in the cruise fare, each ship offers up to five specialty venues. These feature everything from Asian-inspired cuisine at Tamarind to Italian classics at Canaletto, and updated French classics at Rudi's Sel de Mer. In the evening, passengers can relax with music and performances at a variety of venues, including Lincoln Center Stage, Billboard Onboard, Rolling Stone Rock Room and B.B. King's Blues Club.
As one of the most disability-friendly lines in the industry, accessible staterooms are available on all Holland America ships. Passengers can make arrangements ahead of time with the Access & Compliance Department to secure wheelchairs, scooters and other amenities to support any disability issues. This department will provide several outside companies the line works with and help coordinate the process before departure. Alternatively, cruisers can bring their own wheelchairs or scooters onboard.
5. Silversea Cruises
Silversea
's all-inclusive and all-suite, ultra-luxury ships appeal to the mature, discerning traveler in search of an upscale experience with highly personalized service. Its ships sail to more than 900 destinations on all seven continents and offer many extended itineraries across the globe.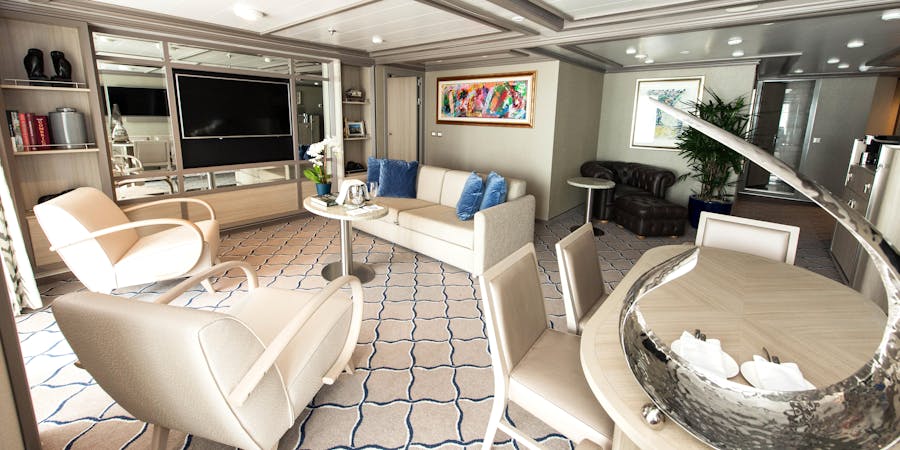 The fleet of 10 ships includes six cruise ships with up to 304 suites and four expedition ships with as many as 127 suites. Every suite comes with a dedicated butler that handles everything from unpacking luggage to making dinner reservations and keeping your preferred beverage well-stocked during the cruise. They may also be known to indulge a passenger's whim or two, which is easy to do with a 1:1 ratio of crew to passengers.
The all-inclusive pricing covers all-suite accommodations, gourmet dining, alcoholic and nonalcoholic beverages and wines, onboard lectures, gratuities and, on expedition cruises only, excursions. The Silver Shore Concierge can make arrangements for individually curated tours as well as Mid-Cruise Land Adventures, taking passengers for more in-depth exploration. These tours are arranged between ports of call so cruisers can meet the ship at the next destination.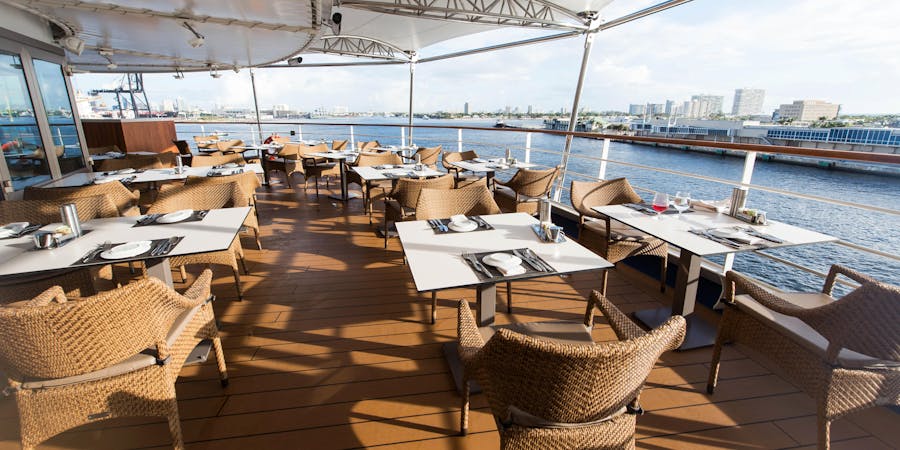 The main dining room and themed dining options are impressive. Depending on the ship, specialty restaurants include Le Dame by Relais & Chateaux featuring bespoke French dishes; Indochine and Seishin, serving Asian-inspired cuisine; or La Terrazza, honoring the Italian heritage of the family-owned cruise line.
All of Silversea's ships (except expedition vessels) accommodate wheelchairs and scooters. The line's low single supplement is an attractive incentive for widows and widowers, and anyone else traveling solo. Men of a certain age are onboard many cruises to serve as gentlemen hosts, socializing, dining and dancing with the single ladies onboard.
6. Oceania Cruises
Oceania
's six luxury ships range in size from 684 to 1,250 passengers with an average age of 55 years old. Two-for-one cruise fares include airfare and several other amenities, such as dining at specialty restaurants, transfers and free Wi-Fi. Additional packages are available to cover alcoholic beverages, wines and excursions.
Most itineraries range between 10 and 14 days, but every year there are several more than 22 days in length, including the annual 180-day Around the World Cruise. Oceania's smaller ships can stop in less-visited ports, such as the Seychelles islands in the Indian Ocean and Komodo Island in Indonesia, where the line works with tour operators and chefs to create programs highlighting the local culture, history and cuisine.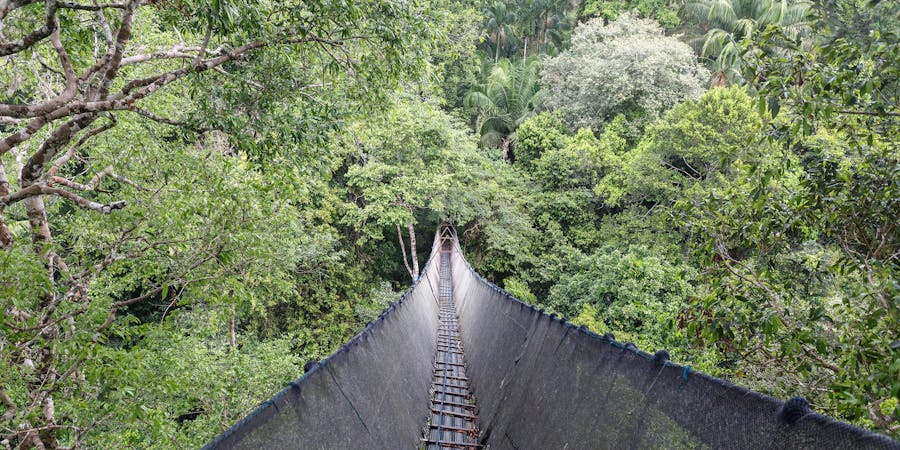 Excursions accommodate all ability levels. Active cruisers can snorkel with the dolphins in French Polynesia or go hiking in the Amazon. Less active seniors can peruse the markets in Nice or take in the scenery with a leisurely drive through Tuscany. Oceania also offers numerous pre-, post- and midcruise land tours, where passengers can arrange for bucket-list trips like an African safari or a visit to Mount Everest.
Oceania is known for its focus on culinary excellence and menus created by master chef Jacques Pepin. Onboard dining venues range from steakhouse specialties at the Polo Grill and contemporary Asian fare at Red Ginger to classic Parisian bistro food at Jacques.
Culinary Discovery Tours
combine cooking classes in state-of-the-art demo kitchens aboard Marina and Riviera with food-themed excursions ashore.
The cruise line partners with famed health resort, Canyon Ranch SpaClub, to create onboard spas and fitness centers. In addition, wellness excursions include not-to-be-missed experiences like working with a Chinese medicine expert, apitherapy in Spain and meditation with a Buddhist monk.
7. UnCruise Adventures
For an out-of-the-ordinary active cruise experience,
UnCruise
features small ship adventure itineraries ranging between seven and 15 nights. Its fleet of nine expedition vessels and boutique yachts sail into regions where larger ships can't go, offering passengers an up-close experience with nature and the local culture and people.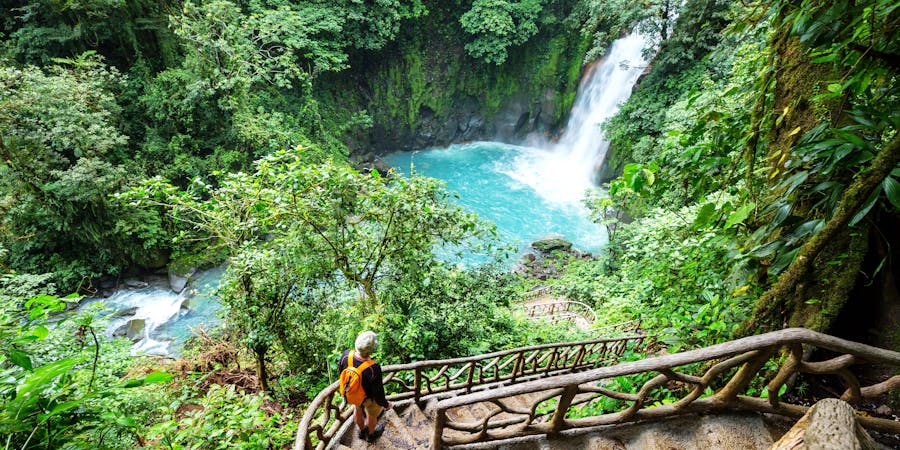 Destinations include Alaska, Costa Rica and Panama, the Hawaiian Islands, Galapagos and the Snake and Columbia rivers. Pricing covers everything from onboard meals prepared with locally sourced ingredients to alcoholic and nonalcoholic beverages, wellness amenities and all excursions and transfers. The engaging crew and intimate onboard atmosphere create an environment where it's easy to meet fellow cruisers and make new friends; even solo travelers feel at home.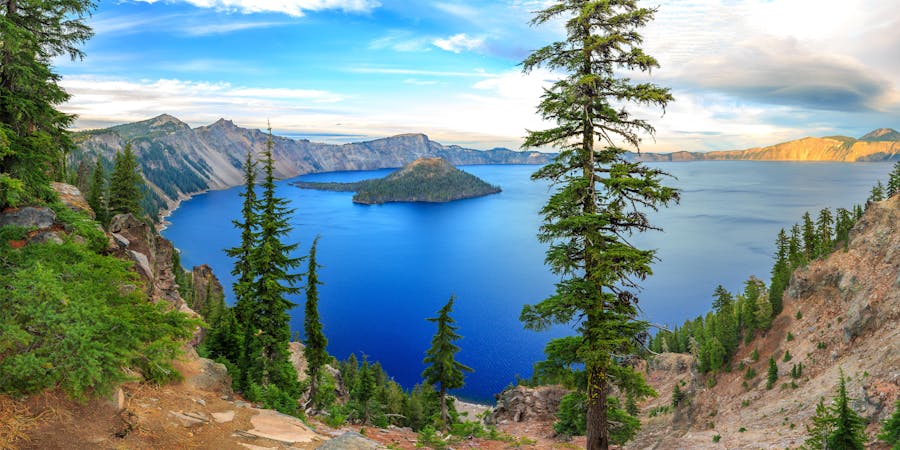 The expedition team and crew chat with everyone to discover what interests them most and their preferred level of activity. Then the next day's schedule is created based on that information. This way they can accommodate everyone. Less active travelers can view wildlife from skiff rides every day or take flat walks along the beach or in the forest. More active passengers can participate in strenuous activities such as hiking a glacier in Alaska or paddle-boarding in the Pacific Northwest.
The 90-passenger S.S. Legacy, sailing in Southeast Alaska and on the Snake and Columbia rivers, also has an elevator connecting three of the four decks and offers larger staterooms to accommodate collapsible wheelchairs.
8. Crystal Cruises
Crystal's two luxury ships, 848-passenger Symphony and 980-passenger Serenity, are considered the most spacious ships in the industry, boasting the highest personal space and crew-to-passenger ratios at sea. Most Crystal passengers are age 45 and above.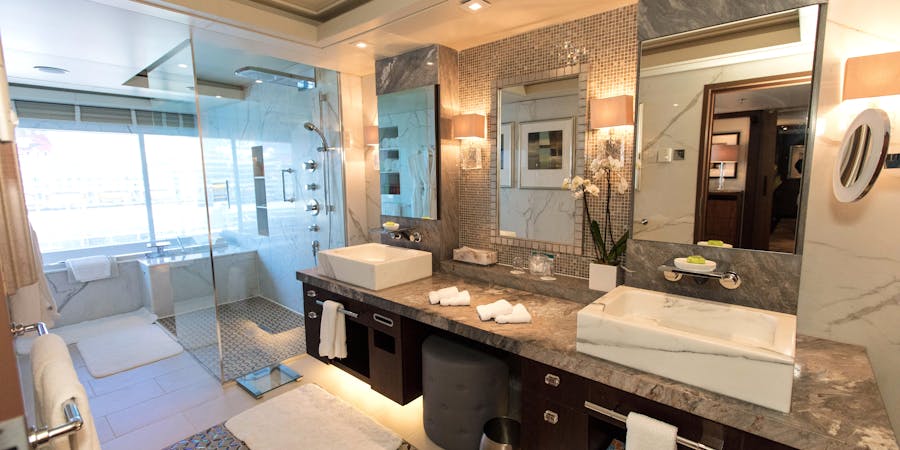 Crystal
offers an all-inclusive personalized luxury experience, with drinks, Wi-Fi and tips included in its fares. Both ships were designed with accessibility in mind and have ramp access and elevators that can accommodate wheelchairs. There are also staterooms that are wheelchair-friendly with extra-wide doors and accessible bathrooms.
The Crystal Visions Enrichment Program features guest lecturers that include well-known authors and historians, foreign ambassadors and diplomats, guest chefs, wine connoisseurs and destination experts. Fitness programs, such as yoga, Pilates and golf lessons given by PGA instructors, are also complimentary. Art and bridge instructors are often onboard, so even older cruisers can learn new skills.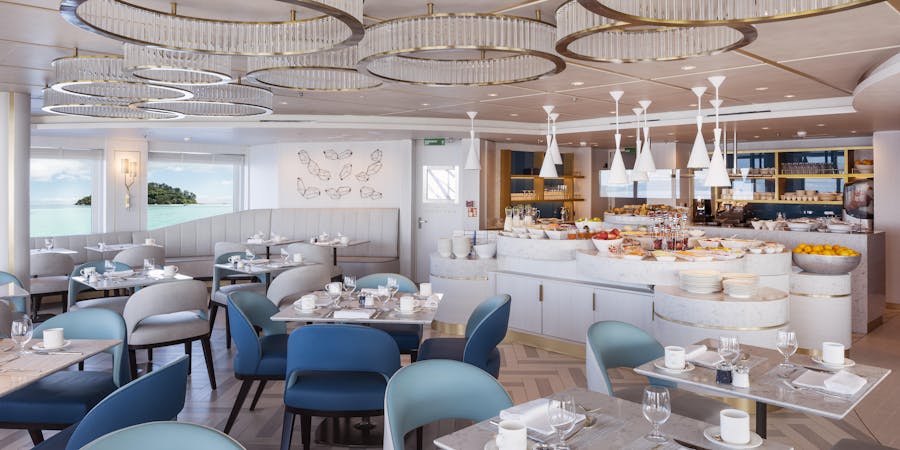 Culinary excellence is one of the many highlights of cruising with Crystal, and the ships now have eight globally inspired dining venues. The main dining room, Waterside, serves modern and traditional international cuisine and maintains an impressive wine list. In the evening, choose from Churrascaria, a Brazilian-style steakhouse; Prego, a specialty Italian restaurant; Silk Kitchen, a family-style Chinese venue; or Umi Uma and Sushi Bar, chef Nobu Matsuhisa's venue for Japanese–Peruvian fusion cuisine.
The line hosts many themed cruises and offers extended itineraries throughout the year. These cruises include Crystal on Broadway itineraries in partnership with multi-Tony Award-winning Broadway producer Kevin McCollum, Crystal Wine & Food Festivals and sailings with famed oceanographer and founder of the Ocean Futures Society, Jean-Michel Cousteau.
9. Celebrity Cruises
Celebrity
's current fleet of 10 cruise ships range in size from 2,138 passengers onboard older ship Millennium to 3,046 passengers on the larger Reflection. The line's newest ship, Celebrity Edge, with 2,918 cruisers, is the first in a series of technologically advanced Edge Class ships.
Celebrity's ships are very accessible for passengers with limited mobility or those requiring wheelchairs. There are staterooms that accommodate wheelchairs, and the public spaces are easy to navigate. The line will help arrange for transportation from the airport to the pier and then assist with boarding. Celebrity is also able to create customized excursions suited to all ability levels.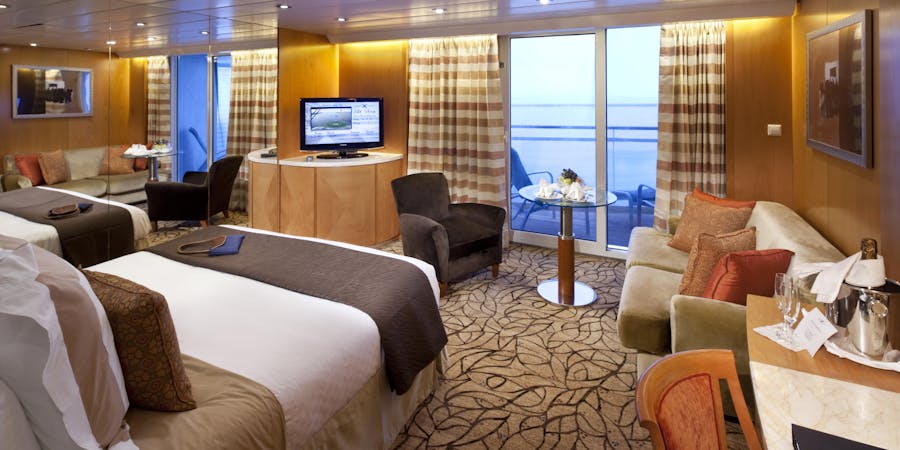 The premium line focuses on modern luxury and amenities that will appeal to a sophisticated traveler, but many aspects of the cruise (dining at specialty restaurants, beverages and excursions) are purchased in addition to the cruise fare. And while these are larger cruise ships, the elegantly designed interiors in public spaces and venues never make you feel as though there are that many passengers on the ship, even at capacity.
Celebrity offers a wide variety of accommodations, and suite passengers have access to butler service, an exclusive lounge and private restaurant, Luminae. Cruisers who love the spa can book AquaClass cabins for complimentary access to the Relaxation Room (on Solstice Class) and Persian Garden and the new Sea Thermal Suite on Edge.
The new Infinite Veranda staterooms on Edge feature enclosed verandas, which make rooms larger, but with the touch of a button, the upper glass panel lowers and opens the entire room to the outdoors. The Edge Single Stateroom with Infinite Veranda will appeal to solo travelers as it offers the same features, just on a smaller scale and with no single supplement.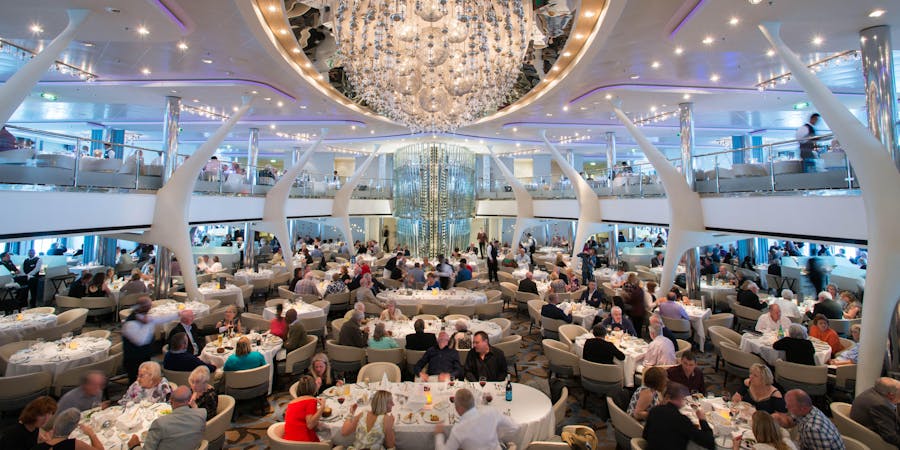 Celebrity is known for extraordinary and varied culinary options, though you'll have to pay extra for most of its specialty restaurants. Celebrity partners with Moveable Feast to offer themed cruises featuring guest chefs, cooking classes and special dinners. Passengers can also go on Chef's Market Discoveries, where the chef leads an excursion to a local market and then have a private dinner prepared for participants back onboard the ship.
Celebrity boasts the most overnight stays of any premium line on European cruises. It also offers extended itineraries around the globe, to places such as Australia, India and Southeast Asia.